Bloomberg Markets and Finance 17 July, 2021 - 02:01pm
CNBC Television 17 July, 2021 - 02:01pm
Yahoo News 16 July, 2021 - 06:23am
Why it matters: The Fed has been employing a very stimulative monetary policy, which is helping boost job growth. But inflation has been running above its target.
Powell and his colleagues have argued for months that the forces currently boosting inflation have been "transitory."
Yes, but: As inflation rates rise by more than expected and for longer than expected, repeated references to "transitory" could hurt the Fed's credibility.
Even Powell himself on Thursday told the Senate Banking Committee that: "I think we're experiencing a big uptick in inflation. Bigger than many expected. Bigger than certainly, I expected."
The intrigue: Powell's most recent written statement referencing inflation made no reference to "transitory." He also never used the word during his lengthy Q&A with committee members.
The word "temporary" has come up, though.
"The problem with 'transitory' is that it suggested a very short period of elevated inflation," SGH Macro Advisors economist Tim Duy wrote in a note to clients. "'Temporary' suggests the period of elevated inflation may be on the longer side."
The big picture: Semantics aside, Duy's bigger point is that the Fed is communicating that it's willing to tolerate inflation as long as unemployment remains high.
"Unless the Fed wants to revise the employment goal, it really has little choice but to lengthen the amount of time inflation can remain elevated without a policy response," Duy wrote.
Threat level: None of this is to say the Fed is turning a blind eye to inflation. Quite the opposite.
"We're trying to understand whether it's something that will pass through fairly quickly, or whether in fact, we need to act," Powell said of surprising inflation data.
Bespoke Investment Group macro strategist George Pearkes tells Axios it's significant that Powell is essentially saying "we're trying to figure that out."
"[If] they do decide 'we need to tamp down inflation' that's going to be a huge pivot and means we'll get [rate] hikes in 2022 for sure, with a taper starting in September and running much faster than it otherwise would."
The bottom line: The Fed is clearly willing to tolerate a lot of inflation if it means getting employment up. But there is a limit and not even the Fed seems to know where that is.
U.S. President Joe Biden will reappoint current Federal Reserve Chair Jerome Powell for a second four-year term starting February next year, according to an overwhelming majority of economists polled by Reuters this week. Powell took office from Janet Yellen as chair of the Board of Governors of the Fed in February 2018 and has had to maneuver the economy through its worst crisis since World War Two, battered by the COVID-19 pandemic which started early last year. The White House will decide in coming months whether it wants Powell to remain but any decision to replace him could flare market reaction just as the U.S. economy is battling high inflation and employment activity is lagging the overall recovery.
A preliminary reading of the University of Michigan's index of consumer sentiment fell to 80.8 in July from a final reading of 85.5 in June, notching the measure's lowest level since February.
With so much uncertainty surrounding the housing market, many Americans may be afraid that buying or selling a house is too risky of a move to make. A recession isn't great news for buyers, especially...
China and EU cooperation on a common green investment framework will boost bilateral capital flows.
These stocks are poised to perform well regardless of what happens with federal cannabis reform efforts.
Also, retirement locations, how to fix a troubled pension fund, stock- and bond-market warnings, and child tax-credit payments.
Beneath the surface of a relatively sanguine U.S. government-bond market is an undercurrent of worry.
One person has been confirmed dead and seven others were rescued following a boating accident in the Boston Harbor early Saturday. At about 3 a.m. a center console boat with eight people on board hit a day marker, "causing all 8 to enter the water," the U.S. Coast Guard stated. Five of the recovered were transported by Boston EMS to a hospital, Boston Fire said.
The major indices remain within a stone's throw of yet more records, but investors played it cautious.
A measure of global equity markets slid from near record highs, the dollar edged up and bond yields fell on Thursday as investors mulled the Federal Reserve's benign inflation outlook and upbeat assessment of the U.S. economy. Investors are looking for visibility into future earnings as stocks have already surged in anticipation of stellar growth. Analysts expect strong earnings, with IBES data from Refinitiv showing consensus looking for a 65.8% gain from a year ago, making corporate guidance more important than results.
(Reuters) -U.S. consumer sentiment fell sharply and unexpectedly in early July to the lowest level in five months as inflation worries dented confidence in the economic recovery, a survey showed on Friday. The University of Michigan said its preliminary consumer sentiment index fell to 80.8 in the first half of this month - the lowest since February - from a final reading of 85.5 in June. "Consumers' complaints about rising prices on homes, vehicles, and household durables has reached an all-time record," Richard Curtin, the survey director, said in a statement.
Saundra Kiczenski, 56, from Michigan, told WSJ reporter Michael Bender that she was "confident" that Trump won the 2020 election.
Trump attacked his own hires. Again.
Milley wondered why Trump's advisors wanted to attack Iran. "Because they are evil," Vice President Mike Pence said, according to a book excerpt.
Lieu has challenged Kelly over her suggestion that the Capitol riot had been overhyped by the media and "wasn't an insurrection." She told him to "grow up."
Judge Neureiter hauled two pro-Trump lawyers in for a hearing over whether they were clogging up the courts with a frivolous election challenge.
Allen Weisselberg's ex-daughter-in-law reportedly stuns prosecutors by directly implicating Trump in tax fraud case
MANILA (Reuters) -Philippine senator and boxing star Emmanuel "Manny" Pacquiao was voted out as leader of the country's ruling party on Saturday, weeks after challenging President Rodrigo Duterte over his position on China and record on fighting corruption. Pacquiao, 42, who is seen as a possible contender to succeed Duterte in next year's presidential election, had long been among the president's strongest supporters, backing his bloody war on drugs and bid to reintroduce the death penalty. But ties between them soured last month after Pacquiao railed at what he called Duterte's soft stance on Beijing's aggressiveness in the South China Sea, and said he was probing graft in the government.
"We also must name the U.S contribution to Cuban suffering: our sixty-year-old embargo," Rep. Alexandria Ocasio-Cortez tweeted.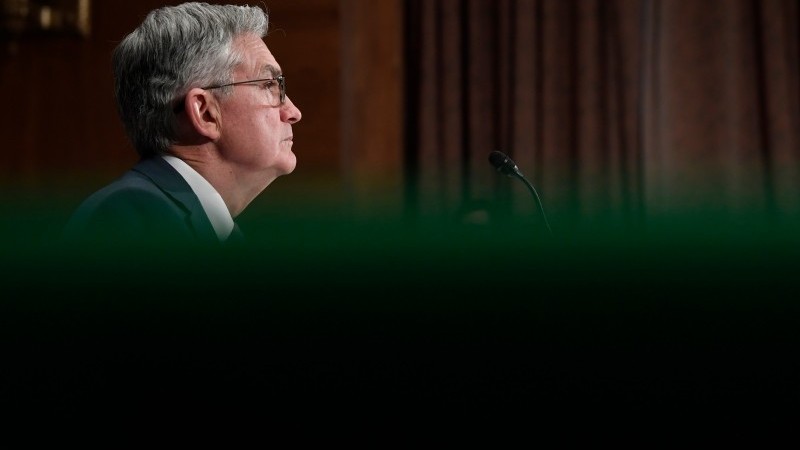 ING Think 14 July, 2021 - 12:00am
Chair Powell, before the House Finance Committee, is not for changing. Two things are still "a ways off". One is "substantial further progress" and the other is the timing of the taper of bond purchases. On the first element, a key barometer is employment, which remains well below pre-pandemic levels. The second element depends on the first, and bottom line the Federal Reserve remains on an ultra-easing path, to help reach communities that have been hardest hit by the pandemic.
On the risks, Chair Powell acknowledges that inflation is significantly above 2%. But the key thing is where it lands in the coming 6-12 months, and for now the Fed has reasonable confidence that it will be far closer to 2% by the end of that time frame. On housing, the explanation for the rapid rise in prices is on changes in preferences and materials shortages, and not driven by reckless financing. Chair Powell is clearly distancing the Fed from any blame here, but with some justification.
The bond market couldn't care less, it seems.
The bond market couldn't care less, it seems. Maybe just listening super carefully, but could be sleeping too. Having come through further confirmation of outbreaks in consumer and producer price inflation to the upside in the past 24 hours, and little appetite for a sub-2% 30yr bond auction, yields are practically unchanged, as if nothing has happened. Just like Chair Powell, this bond market too is not for changing.
In the meantime, despite the reluctance of demand at sub-2% at yesterday's 30yr bond auction, the yield is now in fact now back below 2%. And the 10yr is back below 1.4%. The 5yr is bang on neutral between the 2yr and 10yr, giving nothing away. And the 2yr is back below 25bp. The latter, in particular, is not anticipating material rate hikes in the coming 2 years. The key question is whether this is actually discounting anything, or whether it just reflects an excess demand for bonds.
In effect the Fed has been financing that deficit, fully.
The latter in part comes from the Fed's bond buying programme. It's not just the ongoing USD120bn per month, it is the cumulative effect of this, as it has summed to circa USD3trn since the pandemic first hit. The size of the 2020 fiscal deficit was in fact USD3trn. In effect the Fed has been financing that deficit, fully. In addition the buying continues, while at the same time there is some USD800bn getting shipped back to the Fed at 5bp on the overnight reverse repo facility.
There is a clear technical rationale for the Fed to ease up on the bond buying programme.
So there is an excess of liquidity, or at least liquidity that goes back to the Fed as there are few viable alternatives on the front end to 5bp on the overnight. This compression of front end rates is being driven by the liquidity excess. From this there is a clear technical rationale for the Fed to ease up on the bond buying programme. Moreover, it can be argued that the Fed bond buying programme is messing up the back end too, keeping longer term yields too low versus macro fair value.
With inflation at 5% versus a yield curve that peaks at 2% on the 30yr, there is a clear deviation that must be telling us something. The implied negative real yields are either saying that the macro outlook is very somber. Or it's telling us that there is an artificial excess of demand. It's not all coming from the Fed but if the Fed is on the buy side of the trade there is a clear incentive for other players to be on the same side. An accelerated taper would change that dynamic.
From Chair Powel's testimony, there is no indication that the taper chat is any more elevated that it was at the mid-June FOMC meeting. There is a lot to be said in support of a much quicker taper than anticipated. It needs to go from USD120bn of bond buying per month to zero per month. From a purely technical perspective there should be no taper, and the Fed should just stop buying. But from the perspective of a "hardest hit community" focus, that won't happen.
So expect the liquidity excesses on front end rates and downward pressure on back end rates from this perspective to remain a dominating influence, especially if this bond market chooses to completely ignore where inflation prints.
Padhraic Garvey is the Regional Head of Research, Americas. He's based in New York. His brief spans both developed and emerging markets and he specialises in global rates and macro relative value. He worked for Cambridge Econometrics and ABN Amro before joining ING. He holds a Masters degree in Economics from University College Dublin and is a CFA charterholder.
Stay up to date with all of ING's latest economic and financial analysis.
Cookies are small, simple text files stored in your computer, tablet or mobile phone when you visit a website or use an app. Some cookies are necessary, while others make the website more personal and relevant to you. Learn more about how we use cookies in our cookie statement. We may share information about your use of our site with our social media, advertising and analytics partners. You can decide which cookies to allow and can change your cookie settings at any time.
I want to use all functionalities on this website. I agree with the use of all cookies.
I want to use limited functionalities on this website and agree to the use of strictly necessary cookies only. I understand that some functions will not be available.