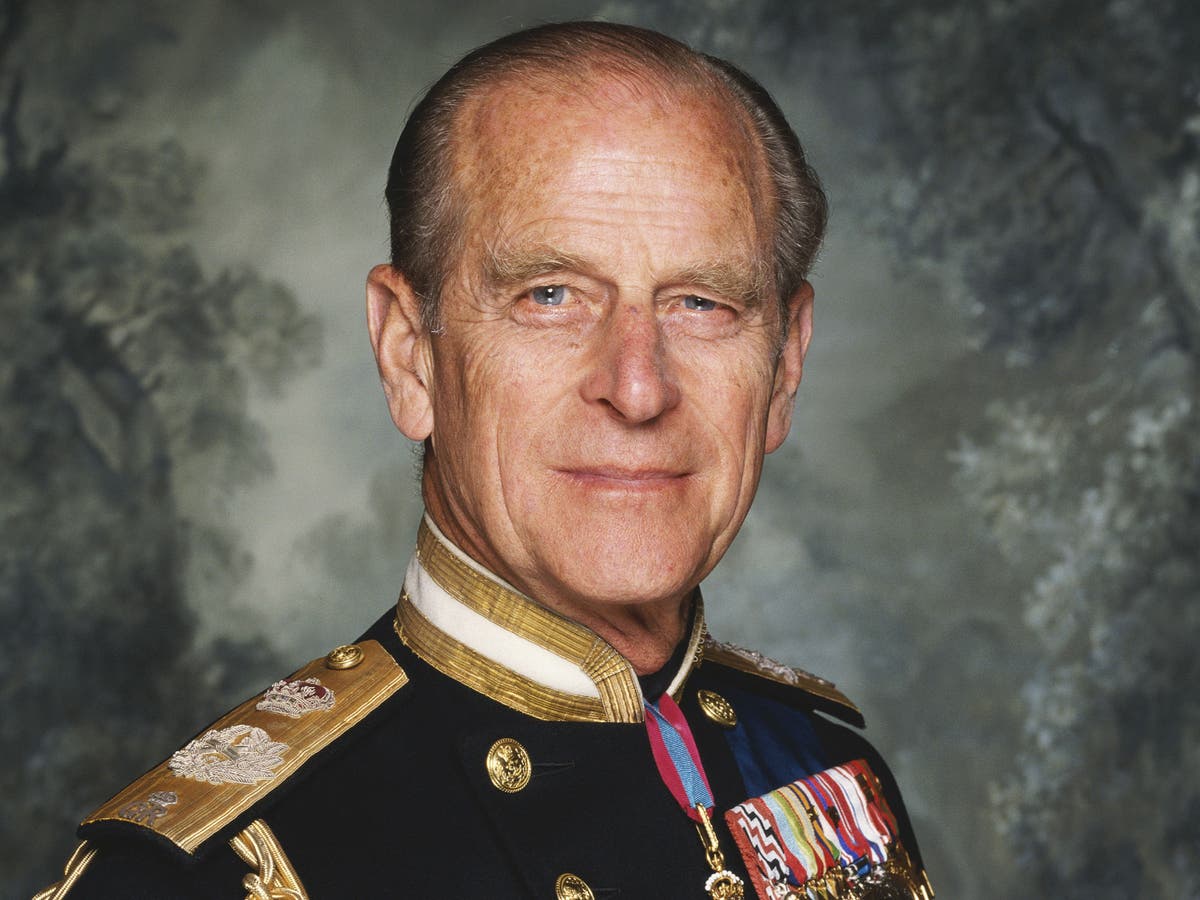 The US Sun 23 September, 2021 - 07:51am
According to her majesty's new secretary of state for digital, culture, media and sport, Nadine "Mad Nad" Dorries, the BBC "favour strident, very left-wing, often hypocritical and frequently patronising views that turn people away". Oh yes? I wonder why, in that case, this nest of wokery came to make a show so adoring of the monarchy as Prince Philip: The Royal Family Remembers. Apart from Prince Harry, there isn't a properly woke voice anywhere to be heard in the whole show, which is unsurprising given what we know about the old boy's predilections – "slitty eyes" and all that. The Queen might be a bit woke, by all accounts, but her husband was, we can agree, a bit more on the reactionary side.
The crowned talking heads in the programme range freely around familiar territory, as if driving a Land Rover across the Balmoral estate. The eccentric Prince of Wales, who grows more like The Fast Show's red-faced mumbling armchair fruitcake Rowley Birkin every day, tells us the admittedly funny story about Prince Philip saying on his death bed that, yes, he'd attend the reception for his 100th birthday provided he was alive. Little Harry remembers how his grandad told him to come back alive from Afghanistan, and we hear a great deal about how much he liked barbecuing, sailing, tearing around in horse-drawn carriages and saving endangered species.
A lady (or possibly Lady) from his private office takes us on a guided tour of Philip's grand desk, showing us his cleverly designed stationery tray. Princess Anne says he was no-nonsense (just like her), and Camilla recalls that he didn't suffer fools (just like her). Zara and Peter Phillips demonstrate the Duke of Edinburgh's favourite practical joke, featuring a tube of mustard, and a German princeling in a very comfortable-looking lounge tells us about Philip's rough childhood as a refugee (who thus would be turned back by Priti Patel and her Border Force these days).
It's all backed up by the usual archive footage and some charming clips from the Windsors' home video collection. Obviously, words such as "Diana", "Meghan", "Fergie", "Epstein", "income tax", and "last will and testament sealed for 90 years", don't appear in the script, and everything is kept nicely respectful and trivial. The biggest surprise is a very brief contribution from Prince Andrew, who I could swear keeps glancing sideways, as if looking out for some unwelcome delivery of legal paperwork.
Perhaps Prince Philip: The Royal Family Remembers is the BBC trying to impress their new Toryish bosses, but I rather think they are just doing what they always do, which is to produce quality telly that caters for every taste and view, and rightly so. For a dedicated monarchist, the sight of Commander Tim Lawrence talking about life in the royal navy and Prince Edward's daughter on a horse should be worth the licence fee alone. In due course there'll be plenty of spiteful revelations about the Duke of Edinburgh's life, no doubt, but, as we say in journalism, now is "too soon". It's a moment for affectionate memorialising, and, indeed, a spot of light fawning, and the "woke" BBC do it better than anyone else can.
The US Sun 23 September, 2021 - 05:15am
By Claire Toureille For Mailonline
Prince William recalled a hilarious moment when Prince Philip was told to 'jog on, grandpa' by schoolchildren on a Duke of Edinburgh expedition.
The Duke of Cambridge, 39, shared the funny anecdote in Prince Philip: The Royal Family Remembers on BBC One last night, saying how the cheeky students left his grandfather chuckling.
Speaking on the show, William explained he was driving through the countryside with Prince Philip and other family members on a visit to Balmoral when they bumped into the schoolchildren.
Prince William recalled a hilarious moment when Prince Philip was told to 'jog on, grandpa' by schoolchildren on a Duke of Edinburgh expedition. Pictured in 2004 in Crimea
He said: 'We were travelling together as a family driving out in Scotland. And we came across what very obviously was some Duke of Edinburgh people, with rucksacks on, and he spotted them and stopped and wound down his window.
'He said, "Good morning how are you getting on?" To which the smallest young chap at the back effectively said, "Jog on grandpa!"
'To which my grandfather wound the window back up, drove off smiling and said to everyone in the car, "The youths of today!".
'For the purposes of this film, I thought jog on was a more appropriate way of saying it.' He added: My grandfather has a very good sense of humour.'
Speaking in the BBC documentary Prince Philip: The Royal Family Remembers last night, Prince William, 39, recalled how Duke of Edinburgh Award participants told his grandfather to 'jog on' when he stopped to asked them how they were getting on
Prince Philip created the Duke of Edinburgh's award in 1956 with the aim of encouraging young people's development through volunteering, going on adventures, learning new skills and practicing physical activities.
His grand-daughter Lady Louise Windsor, 17, who also spoke in the documentary, revealed she took part in the programme to make Philip proud.
The Duke of Edinburgh awards, also known as DofE, is a youth programme founded in the United Kingdom in 1956 by Prince Philip.
Over the last 65 years, the programme has expanded into 144 nations.
At first, it was designed to attract boys who had not been interested in joining youth movements, such as Scouts, but in 1958 it was extended to include girls.
The Duke of Edinburgh's Award programmes take between one and four years to complete, and they must be completed by the participant's twenty-fifth birthday.
Participants must take part in the following:
She confidently told the camera: 'There was certainly an element of making my grandfather proud and honouring him by taking part in the award that has been so much of his life's work. I definitely hope I have made him proud.'
'I'd always wanted to do it because of the skills you develop as a result.'
She continued: 'My favourite part was my expeditions. Just having that level of independence and self sufficiency and having that sense of achievement when it was finished.
The appearance from the young royal comes mere weeks ahead of Lady Louise's 18th birthday, when she can decide whether to legally entitled to style herself Her Royal Highness Princess Louise, in the same way as her cousins are known as HRH Princess Beatrice and HRH Princess Eugenie.
In the documentary, the second-in-line for the throne called his late grandfather the 'heart of the royal family,' and recalled some of the pranks the Duke of Edinburgh pulled on his family members.
William revealed how the Duke of Edinburgh would get his grandchildren to hold a tube of mustard in their hands and then take the lid off when they were BBQ-ing at Balmoral.
William laughingly recalled: 'He would squish your hands together to fire the mustard up into the ceiling.
'He used to get into a lot of trouble with my grandmother for covering most of the places where we had lunch with mustard on the ceiling.'
His cousin, Peter Phillips, added that the marks are still there.
Charles said: 'He was always arranging silly games, the fun of having young parents was there was lots of chasing around and mad things.'
Meanwhile Prince William and Harry recalled how both the Queen and Prince Philip 'love when things go wrong'.
The Duke of Cambridge said: 'He enjoys playing practical jokes and foolery. He loved when things go wrong.
'My grandparents love when things go wrong. You can imagine, they have lived a life where everything has to go right the whole time, so when things go wrong, theory both chuckle. Everyone else is mortified embarrassed. They love it.'
Harry said: 'I think there is an imbalance of there is everyone doing everything like, "The Duke of Edinburgh is coming, let's make sure we get everything absolutely right. Remember every single year we've got it right, let's do that."
Lady Louise said she took part in the Duke of Edinburgh Award to make her grandfather proud and said she liked the expedition parts best
Louise, pictured, is a keen equestrian and inherited the Duke of Edinburgh's love for carriage riding
'But the two of them are going, "I wonder if something is going to go wrong this year. How exciting."
'What I remember now is the expressions on his face to the things that went wrong. He would just sit there completely calmly and just watch us run by.'
Princess Beatrice added: 'I think he has a very good observational humour but you've really got to be quick, you've really got to be paying attention.
'I think he uses humour to make people feel at ease. He is always there to break the ice as well.
Meanwhile William commented: 'He's brilliant at finding amusing moments and teasing people. if you try to be too clever with him and say something a bit silly, he will jump on it.'
William went on to call him 'the heart of the family', adding: 'He's always been a huge presence behind everything we've done really.'
William added: 'He would always make everyone very clear where they stand. I think people find that refreshing that they know nothing else is going on. There's no games played.
'He's very honest, he's very upfront and he's very matter of fact.'
Anne said her father was 'fundamentally a problem solver', adding: 'A lot of that stemmed from his early experiences and the problems of his early life.'
The comments below have not been moderated.
The views expressed in the contents above are those of our users and do not necessarily reflect the views of MailOnline.
By posting your comment you agree to our house rules.
Do you want to automatically post your MailOnline comments to your Facebook Timeline?
Your comment will be posted to MailOnline as usual.
Do you want to automatically post your MailOnline comments to your Facebook Timeline?
Your comment will be posted to MailOnline as usual
We will automatically post your comment and a link to the news story to your Facebook timeline at the same time it is posted on MailOnline. To do this we will link your MailOnline account with your Facebook account. We'll ask you to confirm this for your first post to Facebook.
You can choose on each post whether you would like it to be posted to Facebook. Your details from Facebook will be used to provide you with tailored content, marketing and ads in line with our Privacy Policy.
Part of the Daily Mail, The Mail on Sunday & Metro Media Group
The US Sun 22 September, 2021 - 04:34pm
News Corp is a network of leading companies in the worlds of diversified media, news, education, and information services.
TONIGHT the BBC aired The Royal Family Remembers, a touching tribute to Prince Philip with interviews from key members of the family including Prince William, Prince Harry and Prince Charles.
The royals talked through the highlights of the late monarch's life, praising him for his dedication to conservation and the Duke of Edinburgh scheme that he introduced to encourage students to have new experiences.
A key element of the praise for Prince Philip was his dedication to his wife The Queen and the loyal way he put his career to one side in order to support her in her role.
But as well as appreciating the Prince's loyalty, fans pointed out something else about the monarch - his good looks as a young man.
After seeing several vintage pictures of Prince Philip in the documentary, there were plenty of comments about his dashing appearance.
One said: "I tell you what, Prince Philip was a bit of a dish in his day wasn't he? A true alpha male, handsome, intelligent and amusing."
While another agreed: "What a handsome man he was it's no wonder the queen fell in love with him. An amazing character too."
Despite the strong turn out from royal family members, Princes William and Harry appeared without their wives, Kate Middleton and Meghan Markle.
Also not featured in the show was the Queen herself who enjoyed 73 years of marriage with the late Duke of Edinburgh.
This didn't stop fans showing their appreciation for the Queen and the duo's long lasting relationship.
One said: "The Queen and Prince Philip are GOALS."
While another said: "We must recognise how lucky we are to have lived with him helping the Queen lead our Country Splendidly over the last 70 years, a truly great man supporting a truly marvellous Queen!"
And this is the adorable nickname Prince Philip's mum used in loving letters to the Duke revealed – and it will melt your heart.
Plus the Royal Family paid heartwarming tribute to Prince Philip as they revealed the 'unique touches' Duke planned for his funeral.