Reuters 26 July, 2021 - 08:10pm
Associated Press 26 July, 2021 - 08:10pm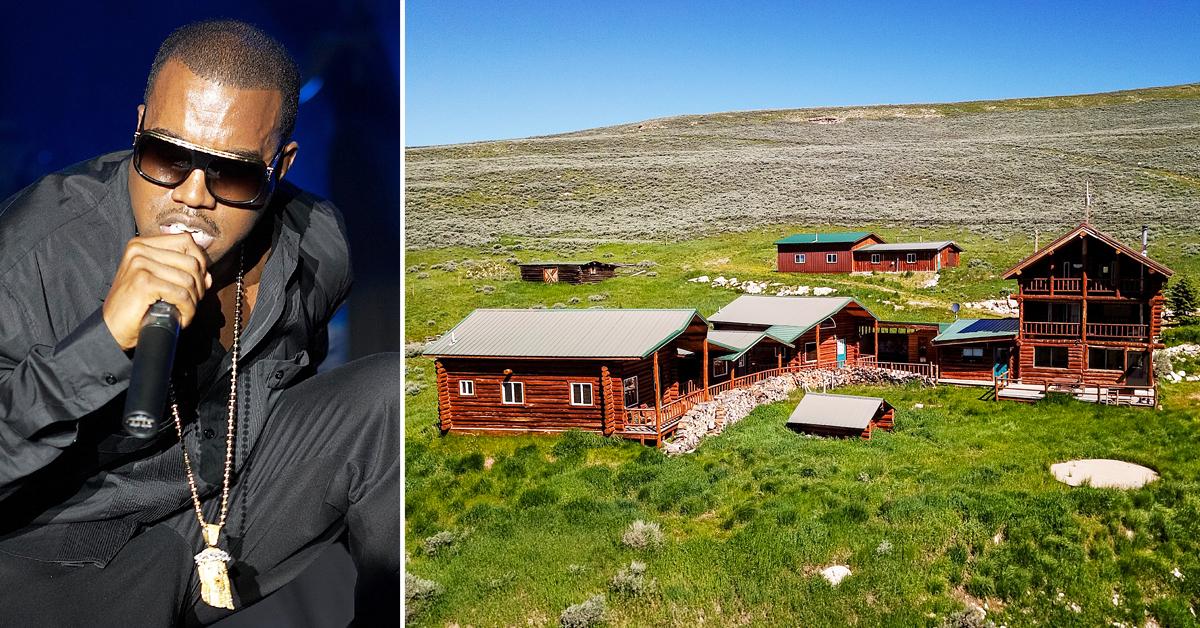 Radar Online 26 July, 2021 - 04:10pm
Jul. 26 2021, Published 5:10 p.m. ET
It's strangely eerie at Kanye West's Wyoming ranch, which he ditched the first chance he got to finish up his delayed album, Donda.
The 44-year-old rapper left the sprawling $14.5 million property that he calls home behind and is now reportedly living in the arena where he threw his listening party last week.
Kanye's listening party went down in Atlanta at the Mercedes-Benz Stadium on Thursday, and he never left.
Kim Kardashian's soon-to-be ex-husband hid out in his not-so-subtle 6,713-acre ranch as his marriage to the Keeping Up With The Kardashians star came crumbling down.
It's also the location where he created his highly-anticipated tenth album, which has yet to be released.
This Greybull property -- aka Bighorn Mountain Ranch -- is Kanye's second property in Wyoming.
It's reported the billionaire plopped down a whopping $14.5 million for this estate, which is double the amount of money he dropped when he bought his Cody, WY ranch in 2009 for $7.7 million.
Interestingly enough, his new ranch is only 50 miles away from his original one.
The Cody property is where Kanye's held plenty of listening parties in the past, but apparently, the new one isn't for show.
The seven-bedroom, seven-bathroom mansion has plenty of room for when his children -- North, 8, Saint, 5, Chicago, 3, and Psalm, 2 -- come to visit.
Kim showed her support for Kanye by attending the rapper's overpriced listening party, but it's highly unlikely she'll be joining their kids for weekends at dad's.
Kanye made the bizarre choice to leave his new ranch to allegedly "move into" the Mercedes-Benz Stadium.
According to reports, he's allegedly created living quarters for himself and his team, studio space to finish up work, and he's hired a chef to cook all of his meals.
However, it appears he's left all his clothes at home.
Over the weekend, Kanye was spotted wandering the stadium in the same clothes he wore to his listening party two days before.
As Radar reported, the Jesus Is King rapper made his presence known when he showed up to the Atlanta United soccer game that just happened to take place in the stadium he now calls home.
But his appearance didn't go without some hiccups.
Kanye and his team were reportedly booted from a set of seats that apparently didn't belong to them.
Despite having not one, but two massive ranches in The Equality State, he's determined to live in Mercedes-Benz Stadium until he finishes his already-delayed album.
The reason behind Kanye's move is an interesting one.
The rapper was allegedly so inspired by the crowd at his Donda listening party that he decided to stay in A-Town and let the magic happen.
After failing to deliver his album on Friday, Kanye set his release goal on August 6.
© Copyright 2021 Radar Media Group LLC. Radar and RadarOnline are registered trademarks. All Rights Reserved. People may receive compensation for some links to products and services on this website. Offers may be subject to change without notice.
Atlanta Journal Constitution 25 July, 2021 - 12:35pm
11Alive.com WXIA 25 July, 2021 - 12:35pm