9to5Mac 09 July, 2021 - 06:15am
- Jul. 8th 2021 7:50 am PT
Apple's controversial Touch Bar on the MacBook Pro is reportedly in its final days, according to some recent rumors. What do you think about the OLED bar on the Macs?
Introduced with the redesigned MacBook Pro in 2016, the Touch Bar was one of several very controversial Apple decisions on its MacBook line. For example, Apple removed all the ports, leaving only USB-C and Thunderbolt ones available, introduced a flawed butterfly keyboard, and removed all the Function keys and the ESC button for this OLED panel.
As for 2020, when Apple introduced its first silicon on the Mac, the M1, the company has already been reversing some of its controversial decisions. For example, a year before, in 2019, with the 16-inch MacBook Pro, the company already brought back the scissor keyboard and the ESC button as well.
At the same time, Apple has always sold a more underpowered MacBook Pro without a Touch Bar. With the 2020 introduction of the M1 MacBook Pro, however, the company never gave an option of a MacBook Pro without this OLED panel.
When it was introduced, the Touch Bar was meant to be useful for the user's everyday tasks. From cutting a video while editing it to use typing prediction, adjusting brightness settings, etc. The problem is that this feature is seen more as a gimmick than a revolutionary feature that only Apple could do.
A few years back, my colleague Ben Lovejoy wrote about his experience with the Touch Bar, and it was basically irrelevant for his usage:
Taylor Hall, meanwhile, believes it's problematic for Apple to just kill the Touch Bar since it was a major investment, even though he sees no point in this feature:
"Even a Touch Bar that saw regular enhancements with macOS updates and MacBook Pro upgrades would not be preferred by all Mac users. A build-to-order version without it would satisfy Mac users who truly prefer function keys.
When Touch Bar debuted, I compared the utility of it to physical function keys — most of which I never use — and Touch Bar still wins for me. Today, I'm an M1 MacBook Air user because I rank the lack of a fan over the inclusion of the Touch Bar (…) My issue with it in 2021 isn't that it's no longer better than a static row of function keys. It's that Apple shipped the Touch Bar then never touched it again."
Wrapping up with the latest rumors, not only reliable Apple analyst Ming-Chi Kuo and Bloomberg reported the company would kill the Touch Bar, some analysts indicated yesterday that Apple will "cancel" it with a future MacBook Pro:
What about you? How do you feel about the Touch Bar on the MacBook Pro? Should Apple cancel it or continue to bring it as an option for Pro users? Vote in the poll and tell us in the comments section below.
FTC: We use income earning auto affiliate links. More.
Apple's premium laptop comes in 13- and 16-inch screen sizes. Each model includes 2-4 USB-C ports for charging, accessories, and data transfer. Higher-end models also include the Touch Bar.
Brazilian tech Journalist. Author at 9to5Mac. Previously at tv globo, the main TV broadcaster in Latin America.
Got tips, feedback, or questions? jose@9to5mac.com
What to expect from the next MacBook Pro
Hands-on: How Background Sounds work in iOS 15
Rumor: Colorful MacBook Air with M2 chip coming in 2022
Apple rapidly expanding outside of Silicon Valley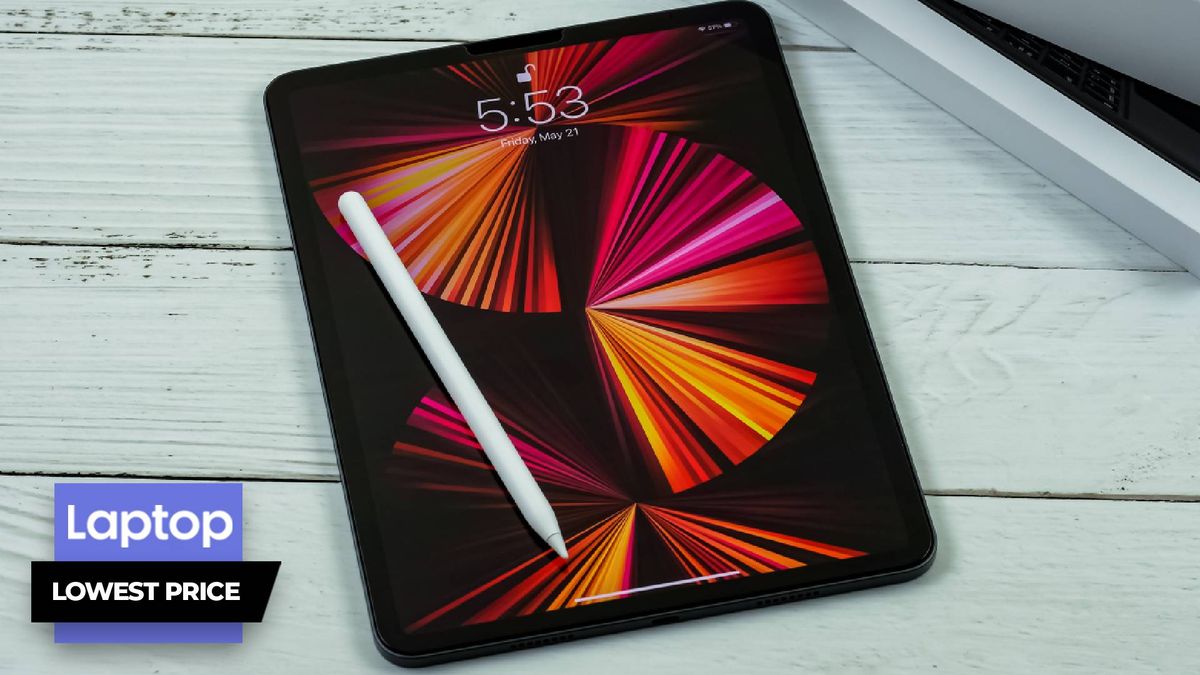 Laptop Mag 09 July, 2021 - 06:15am
Save $50 on the iPad Pro with Apple M1 chip
Currently, Amazon has the excellent Apple iPad Pro on sale for $749. That's a $50 discount and the latest iPad Pro's lowest price ever. It's one of the best iPad deals we've seen so far this season. 
Powered by the same M1 chip found in the latest MacBooks, the 2021 iPad Pro brings blazing performance to Apple's best-selling tablets. The iPad Pro in this deal packs an 11-inch Retina Display, Apple M1 CPU and 128GB of storage.
Although we didn't test this 2021 release, in our 2020 iPad Pro review, we loved its super-fast performance, brilliant display and improved cursor control. We gave the iPad Pro a 4.5 out of 5-star rating and the Editor's Choice award cosign.
In our lab, the iPad Pro crushed our performance benchmarks, scoring a 4,720 on the Geekbench 5 overall performance test. We expect the iPad Pro's M1 CPU to surpass its predecessor's performance. And with an optional Apple Magic keyboard, the iPad Pro M1 might be a cheaper MacBook alternative for some. 
As with all iPad Pro deals, we suspect this one won't last too long, so make haste! 
Thank you for signing up to Laptop Mag. You will receive a verification email shortly.
There was a problem. Please refresh the page and try again.
© Future Publishing Australia ABN: 96 734 906 323 | PO Box 1077, Mount St, North Sydney NSW 2059.
Yahoo Entertainment 09 July, 2021 - 06:12am
The Display Supply Chain Consultants (DSCC) released a new report detailing Apple's purported OLED plans for the iPad.
"In tablets, Apple's entry into the OLED tablet market expected in 2023 will boost the tablet market to over $1B in 2024," the DSCC said. Later in the report, the firm explains that it expects Apple to introduce a 10.9-inch OLED iPad in the future. The screen size suggests the iPad Air might be the likeliest candidate for this particular display upgrade. Previous reports also said the iPad Air might be the first Apple tablet to get an OLED screen.
The mini-LED upgrade will significantly improve the iPad Pro's screen performance. The same is expected for the upcoming MacBook Pros. But the technology might be too expensive for more affordable devices. Also, some reports said Apple has been dealing with mini-LED screen manufacturing issues.
OLED screens might be a great alternative for Apple to improve the display experience on mid-range iPads like the Air. Other tablet makers launched their first OLED tablets years ago, including Samsung. The South Korean giant is also the manufacturer of high-end OLED screens for the iPhone. Samsung launched OLED screens for laptops earlier this year, too. Those displays feature 90Hz refresh rate support and under-display cameras. But OLED displays have been an expensive upgrade for the iPhone. Adding an OLED display to the iPad and Mac will not come cheap either.
Apple started the switch from LCD to OLED on iPhone in 2017. The iPhone X was the first handset to ship with an OLED screen. Last year, all four iPhone 12 models came with the same type of OLED display onboard. The displays offer various advantages over LCD screens. The screen is flexible, brighter, has deeper blacks, and supports a higher contrast ratio. The screen can also be more energy-efficient in certain conditions.
Of note, DSCC's report contradicts all other rumors surrounding the first iPad with an OLED display. It's unclear whether Apple had any plans to roll out such an iPad next year, or why it might postpone the launch to 2023.
The Cannes Film Festival isn't known for launching sequels. But on Thursday morning, Joanna Hogg's "The Souvenir Part II" held its first screening as part of the Directors' Fortnight lineup. The semi-autobiographical film is a continuation of the 2019 Sundance darling that follows Julie (Honor Swinton Byrne) in the days after the tragic outcome of […]
Zachary Levi takes on Kurt Warner's incredible real-life story in American Underdog
Kensington Palace is planning a bigger event in honor of Princess Diana.
Yasmin's toddler was a bit too "squiggly" on wash day, so she came up with the perfect solution.
The central bank stressed that cryptocurrencies are not legal tender in Thailand.
Is there a better recruiter in college football right now than Brian Hartline?
In the past decade, the privatization and commercialization of space flight has become a reality, with companies like SpaceX, Virgin Galactic, and Astra looking to turn the final frontier into a lucrative industry. According to Astra CEO Chris Kemp, the next billionaires will be "made in space."
The settlement came after the Ever Given's Japanese owner, Shoei Kisen Kaisha Ltd., reached an agreement over a compensation amount with canal officials
A draft was posted online hours after Gov. Greg Abbott asked the Legislature to address "election integrity" this week.
Sony posted an ad on Twitter this morning showing a dad capping off his day by playing some God of War. Typical fare, as far as these things go, except that the video also featured an upside-down PlayStation 5. Gasp! After fans pointed this out, the tweet got deleted with no explanation for its removal. But c'mon.
Home theater projectors provide an awesome alternative to pricey smart TVs. There's a big problem people have with home theater projectors though. And anyone who has toyed with the idea of buying one likely knows what we're talking about. Projector screens can add hundreds of dollars to the cost of your home theater setup. Home … The post Amazon shoppers rave about this 120″ home theater projector screen that only costs $23 appeared first on BGR.
The 2021 MLB draft will have 20 rounds, down from 40 in 2019. Is that a good or bad thing for college baseball?
The spokesperson for former President Donald Trump has denied a new claim that he praised Adolf Hitler at one point during his presidency.
On the day of the start of the NBA Finals, ESPN's premiere daily NBA show was missing from the network's schedule. Instead, according to the New York Post, viewers who tuned in on Tuesday found the two-man team of Jalen & Jacoby, who are usually The Jump's lead-in. A subsequent Jump schedule spot was filled […]
The reality on the ground is likely much higher because states and private labs are taking weeks to report testing results to the CDC.
Money can be a touchy subject, so how you approach it with others may take some extra thought and consideration. And although everyone has different levels of comfort when it comes to how they...
The NBA legend and friends Samuel L. Jackson and LL Cool J are enjoying the Mediterranean in style.
Cutting out sugar is more complicated than you'd think. Most smoothies, granola, and sports drinks are full of sugar, even if they seem healthy.
EXCLUSIVE: In response to this past weekend's hugely successful global streaming debut of The Tomorrow War, Skydance and Amazon Studios are in discussions, I hear, on the development of a sequel to the Chris Pratt sci-fi pic. I understand discussions are in place to bring the whole creative gang back both in front of and […]
Trayvon Bromell and Karsten Warholm headline the Monaco Diamond League, live on NBC Sports and streaming on Peacock.
Wccftech 09 July, 2021 - 06:12am
Apple's M2 would serve as the successor to the M1, and according to a new report, the technology giant seemingly had plans to launch it this year, but it has been delayed. Instead, the new information states that the new Apple Silicon will arrive in 2022, alongside a new product.
A report from DigiTimes claims that Apple plans to introduce the M2 in early 2022 or during the second half of next year. However, the report also mentions that it may be introduced with a 2021 MacBook Air, causing some serious confusion as far as Apple's plans go. In the event that Apple does find a way to unveil a new chipset, the MacBook Air housing it could arrive in a lighter chassis, a MagSafe charging port, and a couple of USB 4 ports.
Apple may also use mini-LED technology on the new MacBook Air too, though a previous report states that the specific model will land in 2022. The entire DigiTimes report is behind a paywall, but RetiredEngineer® was kind enough to provide some key takeaways from the report. Firstly, the M2 could be made on the same architecture as the A15 Bionic, a chip whose mass production reportedly kicked off in May. It will be made on TSMC's N5P process, which is said to be an advanced version of the company's 5nm technology.
However, the overall core count of the M2 could be lower than that of the M1X, which is a new custom silicon said to arrive in this year's MacBook Pro line and Mac mini. Fortunately, the advantage here is that the new architecture could allow Apple could tweak the cores to run at a higher frequency, resulting in improved performance for the 2022 MacBook Air. Previously, a tipster and iOS developer predicted that Apple's M2 would arrive next year in the aforementioned product but did not hint that the SoC was delayed.
Of course, since there is a ton of confusion in the air, we recommending treating this report with a pinch of salt. If Apple announces a new MacBook Air in 2022 with the M2, would you consider picking it up? Tell us down in the comments.
News Source: DigiTimes
The links above are affiliate links. As an Amazon Associate, Wccftech.com may earn from qualifying purchases.
For latest tech news in your inbox, once a day!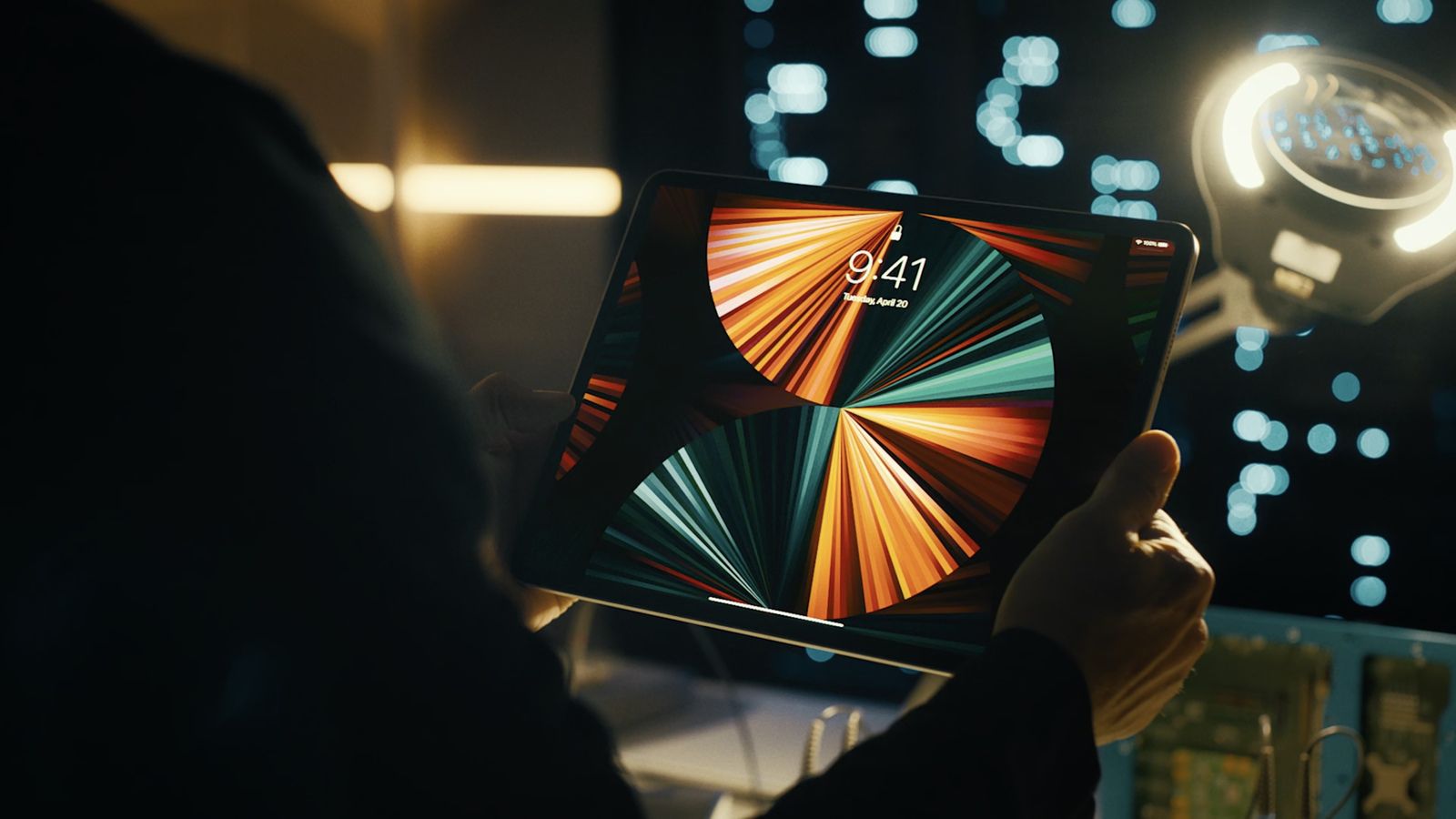 MacRumors 08 July, 2021 - 07:25pm
Despite both the 11-inch and 12.9-inch iPad Pros being just recently updated, we already know some information about what Apple has planned for next year. Bloomberg has reported that Apple is testing using a glass back rather than an aluminum enclosure for the next release of the ‌iPad Pro‌, which could enable wireless charging for the ‌iPad‌. Additionally, Bloomberg's Mark Gurman also reports that Apple is exploring the possibility of iPads with displays larger than 12.9-inches, but those shouldn't be expected anytime soon.
iOS 15 is in Public Beta. Here's how to install it.
macOS Monterey is now in public beta. Here's how to install it.
Apple Card Family, podcast subscriptions, and upcoming Apple Music support for Spatial Audio and Lossless.
Learn all about Apple's new location trackers.
New features for FaceTime calls, tools to reduce distractions, a new notifications experience, added privacy features, complete redesigns for Safari, Weather, and Maps, and more.
Updates for Safari, FaceTime, and many other apps, Universal Control to let a single mouse or trackpad control multiple devices, new Shortcuts app, machine-learning Live Text detection and Visual Lookup, and more.
Redesigned with flat edges, Apple silicon, more ports, improved display, no Touch Bar, and the return of MagSafe charging.
Rumored design changes include shorter stems like current AirPods Pro, but without advanced features like active noise cancellation.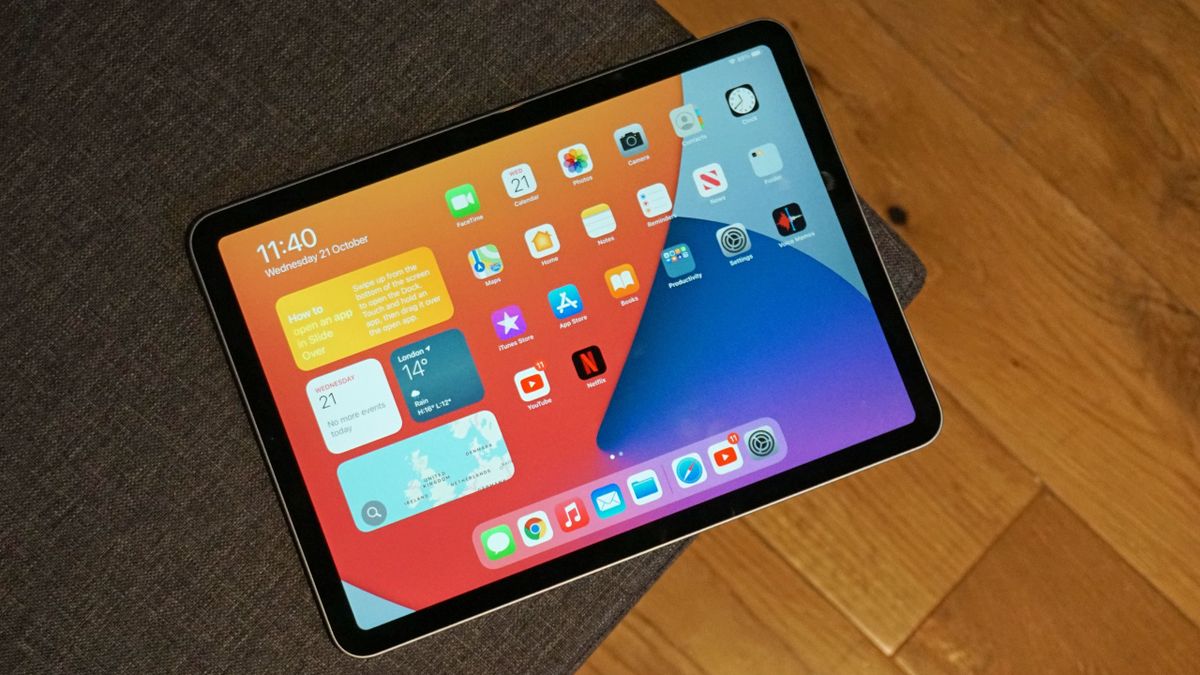 TechRadar 08 July, 2021 - 03:43am
The iPad Air looks to be first in line
That year has been put forward in the latest forecast from Display Supply Chain Consultants (DSCC), which also says that the first OLED iPad will have a 10.9-inch screen. That means it will probably be a new iPad Air, since the current model of that (the iPad Air 4) has a screen of that size.
That said, we'd take this 2023 claim with a pinch of salt, as recently we heard from another source that the first OLED iPad would land in 2022, so it's not clear which information is right. The sources seem to agree however on the size of the screen, so there's a good chance at least that the first OLED iPad will be an iPad Air, whenever it lands.
OLED panels can allow for deeper blacks and better contrast than the LCD screen tech Apple is currently using, so it would make for a definite upgrade.
That said, previous reports suggest that OLED will make its way to the iPad Pro range ultimately too, just probably not until after the iPad Air. So the days of LCD and even Mini LED iPads are probably numbered.
Via Phone Arena
Thank you for signing up to TechRadar. You will receive a verification email shortly.
There was a problem. Please refresh the page and try again.
© Future US, Inc. 11 West 42nd Street, 15th Floor, New York, NY 10036.