Does Shang Chi have post credits?
Shang-Chi and the Legend of the Ten Rings features scenes after the credits roll. ... In fact, this latest Marvel Cinematic Universe entry includes two post-credits scenes teasing the next adventure and welcoming the MCU's newest heroes into the world of the Avengers. CNETHow Shang-Chi's post-credits scenes ties into the Marvel universe
As reported by Variety, Shang-Chi saw a 53% decline from its Labor Day opening weekend earnings of $71.4 million domestically. That decrease was much better than Black Widow's roughly 70% fall in its second weekend.
Malignant was the only new, big-name contender for Shang-Chi, but it only managed to earn $5.57 million domestically, which is a far cry from its $40 million budget. However, it is important to note that Shang-Chi is not available on Disney+, while Malignant is also available to stream on HBO Max at no extra cost.
Malignant failed to even beat Free Guy's $5.8 million, placing it at third place for the weekend. Rounding out the top five were Candyman's $4.8 million and Jungle Cruise's $2.4 million.
For more on Marvel's Shang-Chi and the Legend of the Ten Rings, check out our review of the film, the full story of MCU's Mandarin, and how the film's star Simu Liu has used his own stock phots to shut down doubters.
Adam Bankhurst is a news writer for IGN. You can follow him on Twitter @AdamBankhurst and on Twitch.
Read full article at IndieWire
WFMY News 2 13 September, 2021 - 01:01pm
Screen Rant 13 September, 2021 - 01:01pm
Shang-Chi and the Legend of the Ten Rings topped the domestic box office for the second Friday in a row, earning $9.7 million for a $119.5 million domestic total. That's a drop of 67% from its $29.5 million opening day, which means the Simu Liu-starring Marvel movie is playing, like, well, a Marvel movie. That 68% drop is more or less equal to the likes of Ant-Man, Captain America: The Winter Soldier, Guardians of the Galaxy and Captain Marvel. Sure, it's a bigger Friday drop than Black Panther (-62%) but it's a better hold than Captain America: Civil War (-74%) and Black Widow (-80%). We're likely looking at a $33 million (-56%) second weekend, which again is right in the realm of "normal" for a big Marvel movie.
That 56% drop would be right on par with previous "big" Labor Day openers such as Transporter 2 and Jeepers Creepers 2, and it's a better hold than Rob Zombie's Halloween (-62% from a $30.5 million debut in 2007). As we saw with John Krasinski and Emily Blunt's A Quiet Place part II this past May, solid weekday grosses may have siphoned off second-weekend earnings, as folks who wanted to check it out (or see it again) after the holiday weekend already did so. That's not a problem as A) the overall grosses are perfectly strong and B) Shang-Chi would *love* to have a post-debut multiplier on par with A Quiet Place part II ($160 million from a $57 million Fri-Mon Memorial Day weekend debut).
We're probably looking at a $143 million ten-day total, putting it within spitting distance of Sonic the Hedgehog ($146 million just before everything went to hell in 2020). If the domestic/overseas split remains as it was by Sunday (53/47), it'll have around $267 million worldwide by tomorrow night. Presuming it doesn't collapse after this weekend, it'll almost certainly be the first movie to top $200 million domestic since Bad Boys for Life ($204 million from a $73 million Fri-Mon debut) in January 2020. Transporter 2 earned 1.43x its $30.3 million ten-day total, and a similar run would give Shang-Chi a $205 million cume. The biggest sign of success is that Disney has announced that the rest of its 2021 releases will get a theatrical window.
Walt Disney Animation's Encanto will get 30 days of theatrical exclusivity when it opens on Thanksgiving weekend (which was more than enough for F9 and sends the toon to Disney+ on Christmas Eve), while the likes of West Side Story, The King's Man, Eternals and The Last Duel will get at least 45 days exclusively in theaters. That doesn't mean we've seen the last of "Premier Access" hybrid releases, and frankly it was perhaps a necessary evil for an unprecedented moment in time. But that Shang-Chi is essentially performing (at least in North America) about as well as it might have under non-Covid circumstances shows that at least some theatrical window can allow must-see films to play pretty close to "business as usual" even in unusual times.
Meanwhile in more evidence in favor of theatrical windows, 20th Century's Free Guy earned another $1.472 million (-38%) on its fifth Friday for a $97.5 million domestic cume. The buzzy and leggy Ryan Reynolds/Jodie Comer original should earn $5.2 million (-42%) to end day 31 just over the $101 million mark. And, yeah, it's continuing to kick ass in China, having just passed Chris Nolan's Tenet ($66.6 million last year) to be the third-biggest Hollywood grosser of 2020/2021 behind only Godzilla Vs. Kong ($188 million) and F9 ($216 million). No Time to Die just got cleared for a China release, while Shang-Chi and Eternals still wait for their fate. Just a reminder that, in normal times, none of these biggies would have *needed* China for box office success.
Universal and MGM's Candyman earned $1.38 million (-52%) on its third Friday for a likely $4.25 million (-59%) weekend and $47.4 million 17-day cume. Pre-Covid expectations aside, an over/under $55 million domestic cume puts it above Old ($47.7 million) and any horror flick this year save for A Quiet Place part II ($160 million) and The Conjuring 3 ($64 million). Without too much "correlation equals causation" speculation, I'd argue that Universal perhaps sees this film's grosses as the likely Covid-specific ceiling for next month's Halloween Kills (Halloween's $159 million domestic gross from a $77 million notwithstanding) and is thus using the film (now getting a day-and-date release) to give Peacock a seasonal boost. Finally, Jungle Cruise will earn $2.1 million (-47%) for a $109.6 million domestic cume.
I've studied the film industry, both academically and informally, and with an emphasis in box office analysis, for nearly 30 years. I have extensively written about all
I've studied the film industry, both academically and informally, and with an emphasis in box office analysis, for nearly 30 years. I have extensively written about all of said subjects for the last 13 years. My outlets for film criticism, box office commentary, and film-skewing scholarship have included The Huffington Post, Salon, and Film Threat. Follow me at @ScottMendelson and "like" The Ticket Booth on Facebook.
Radio 3, RTHK 13 September, 2021 - 01:01pm
GameRant 13 September, 2021 - 01:01pm
BOULDER — Guaranteed, the Colorado Buffaloes woke up Sunday morning knowing they let one get away.
The Buffs are, quite frankly, a bit ticked off. While almost no one gave them a chance to beat Texas A&M, the Buffs went into the game not just believing they could win — they believed they should win.
Now, after coming up agonizingly short in a 10-7 loss, the question is how they will focus that emotion.
The guess here is that Dorrell will make sure that passion is channeled toward improvement. CU's head coach has been the definition of calm, measured focus since the day he took the job, and that atmosphere has become a building block of Colorado's culture.
No doubt, Saturday's game should serve as a reinforcement of the confidence the Buffs carried into the game. But with that confidence will come the need to improve — which Dorrell made very clear in his post-game press conference.
"We have to get better," he said. "There's no excuses. We're not where we need to be right now … and for us to be the team we need to be, we have to get better in a hurry."
The good news is the Buffs don't have to wait long for their next measuring stick. Big Ten foe Minnesota will visit Folsom Field on Saturday (11 a.m., Pac-12 Network) and the Gophers should provide exactly the kind of challenge CU needs: a solid team in the trenches with a good running game not prone to mistakes, and an opportunistic defense.
What we learned from Saturday's game:
When Wilson took over CU's defense, he wanted to make the overall scheme easier to execute by reducing on-field calls and checks. He also wanted to make sure and utilize Colorado's best players to their maximum potential.
But the biggest takeaway is that the Buffs matched up with A&M's speed and size and played them dead even down to the end. That's a big, big plus in CU's overall program development.
2. The D-line is a salty group. This (obviously) ties in to our first item, but it deserves its own mention.
Wilson, also the D-line coach, has developed a solid rotation up front that keeps fresh legs in the game and utilizes a growing number of players.
3. The O-line is gelling. We loved the production from CU's big men up front in the first half Saturday, when the Buffs ran 29 times for 140 yards. While that production dropped in the second half, at least some of that came because of play selection, when the Buffs tried to open up the passing game.
4. Goodbye yellow. A week ago, Dorrell vowed that his team would fix a penalty issue that plagued Colorado in the opener.
The Buffs made good on that promise Saturday, finishing with just two penalties for 17 yards.
6. CU's offense was inconsistent, but … But the Buffs won't see a much better defense all year. The Aggies had NFL-caliber players up front and on the back end, and the Buffs made them work for every stop.
Colorado's performance answered a crucial question — can CU match up with size and speed and move the ball?
The Buffs showed they can do that Saturday. Their next step will be developing more consistency.
Lewis will no doubt continue to experience some freshman growing pains, but the Buffs are making sure he is developing a comfort zone and familiarity with the offense. He will get better — and as he improves and grows more comfortable, CU's offensive options will expand.
10. Dorrell has this program trending in the right direction. CU's head coach isn't one to freely engage in hyperbole. But throughout camp, when he continued to say he liked what he saw from CU's defense and its potential, the general reaction was, "We'll see ..."
Dorrell and his staff are coaching these Buffs from every angle. The players have developed a strong level of trust and confidence in this staff, they are experiencing success as a result and they are hungry for more.
That's how solid programs are built — on a foundation that can withstand adversity.
Saturday afternoon, with the sting of a close loss still fresh, Dorrell vowed the Buffs would get better.
The guess here is that people will now be listening a little more closely.
The use of software that blocks ads hinders our ability to serve you the content you came here to enjoy.
We ask that you consider turning off your ad blocker so we can deliver you the best experience possible while you are here.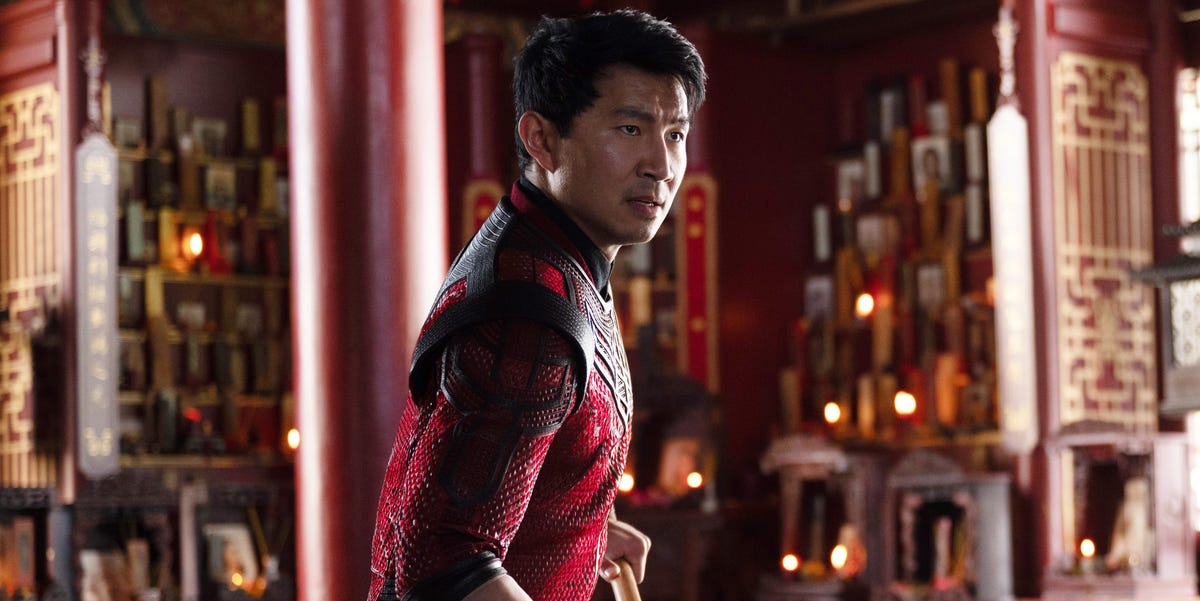 digitalspy.com 13 September, 2021 - 10:16am
"It's been some time since he was in Iron Man 3."
In the run-up to the release of Shang-Chi and the Legend of the Ten Rings, Marvel unveiled a trailer that revealed Doctor Strange's Benedict Wong would be reprising his role as Wong in the movie. As it turned out though, his wasn't the only MCU return the new outing had in store for fans...
Partway through the film, the titular character's father Wenwu (Tony Leung) explains that throughout his extra-long lifetime – the Ten Rings bless their owner with eternal life, you see – he's been known by many names: one of which was The Mandarin, a moniker that was first used onscreen in Iron Man 3.
In that flick, the title was mostly associated with Trevor Slattery, a talkative Liverpudlian actor who had been hired to impersonate the terrorist persona and claim to be the leader of the Ten Rings by Guy Pearce's science-savvy baddie Aldrich Killian. Ben Kingsley, who adopted the role, does so again in Shang-Chi.
"In our case, Sir Ben's character, Trevor Slattery, was really the only connective tissue we had available to us to connect to any previous iteration of the Ten Rings or the Mandarin, because Tony Stark is dead," co-writer Dave Callaham told The Hollywood Reporter recently, noting their reason for bringing him back.
"We knew we wanted to use Sir Ben if it was possible, and that was a question we asked very early. 'Would Marvel be open to that? Was that a good experience? Did he enjoy playing Trevor Slattery?' It's been some time since he was in Iron Man 3 so I didn't know what his appetite is for coming back to a role like that."
He continued: "We asked and [Marvel Studios president] Kevin [Feige] said, 'Sounds great. We all love Trevor here. We'd love to see him again. But you guys need to craft the story and then lure him in. That will be on you guys creatively, to give him something juicy.'
"I don't know if we did outlines or had an actual script at the point we first approached him. That's the moment I believe some version of [director] Destin [Daniel Cretton] having to do a Zoom meeting or something like that happened, and he described what we were thinking, and it turns out Sir Ben very much likes to play Trevor Slattery."
Also starring Awkwafina and Michelle Yeoh, Shang-Chi and the Legend of the Ten Rings sees martial arts master Shang-Chi (Simu Liu) forced to face his complicated past when his dad, a man who used the rings to inspire fear and gain power around the globe for thousands of years, attempts to bring him back into his mysterious organisation.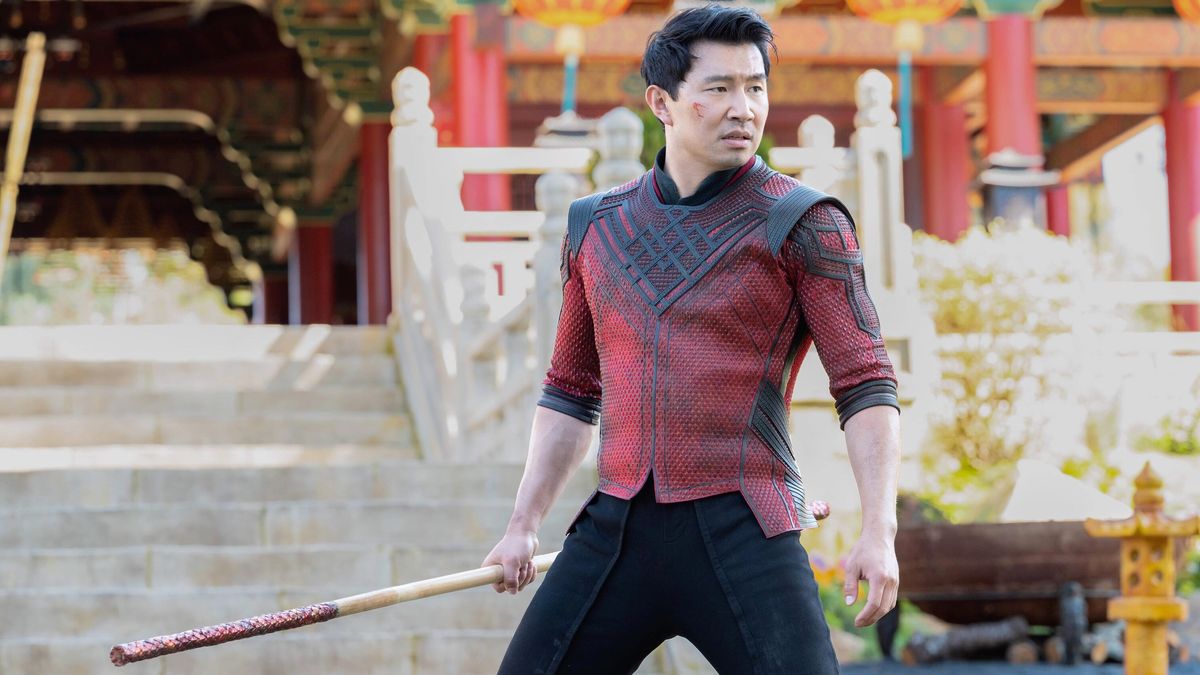 Tom's Guide 11 September, 2021 - 11:30am
Shang-Chi and the Legend of the Ten Rings has got me obsessed with the MCU again
Ever since WandaVision concluded in early 2020, I've been struggling with a previously unfamiliar ailment: Marvel fatigue. While the first MCU Disney Plus series hooked me, the shows and movies that followed (Falcon and Winter Soldier and Black Widow) didn't hit the spot. I was starting to become genuinely worried that I had outgrown Marvel after even the extremely well-received Loki series left me cold — although I did enjoy the final episode at least.
My love affair with MCU was starting to look like it was headed for a breakup. That is, until I was introduced to a Marvel character I'd previously never even heard of before. Shang-Chi and the Legend of the Ten Rings isn't just the best Marvel project of 2021, but it's one of the best slices of the interconnected universe we've been treated to yet.
There is a myriad of reasons why Shang-Chi managed to do what Black Widow or Loki couldn't, but before I get into them allow me to give a warning for those who haven't seen the movie: This article contains full spoilers for Shang-Chi and the Legend of the Ten Rings.
I'm by no means a comic reader. My comic book collecting days lasted about two weeks after I couldn't stomach the eyewatering cost of buying graphic novels.
However, I've been watching Marvel cartoons and films all my life, not to mention having a sizeable hardbound Marvel encyclopedia as a youth. This has meant that the major Marvel players were already familiar to me even before they got the big-screen treatment.
I knew who Iron Man was prior to 2008, and I was even aware of the Guardians of the Galaxy before they became household names in 2014. However, Shang-Chi is a character I had zero familiarity with before he was given his own MCU movie this year.
Going into the film I had no idea what to expect from Shang-Chi as a character. Was he a hothead, cool as ice, an egomaniac with a drinking problem à la Tony Stark? Half my enjoyment of Shang-Chi and the Legend of the Ten Rings came from becoming acquainted with a whole new hero. Not to mention an equally brilliant supporting cast — Awkwafina's Katy needs her own spinoff movie, stat!
While Shang-Chi, also know as Shaun, isn't the most dynamic personality in the MCU, being totally unaware of him prior to his origin movie felt refreshing compared to the most recent Marvel projects which have mostly relied on familiar faces.
It also helps that the actor who plays Shang-Chi, Simu Liu, is an extremely likable person and had me in stitches over the film's opening weekend as he displayed his remarkably strong meme game on social media.
I also loved the fictional setting of Ta Lo where the film's third act takes place. Much like the characters in the film, this was a foreign land to me, and learning of its history and its inhabitant's quest to protect its secrets added an extra enjoyable element to the film.
In the same way that Wakanda feels like its own character in Black Panther, Ta Lo is brimming with fantastical possibilities. After all, it's located in an alternative dimension and home to a range of mythical creatures from Chinese folklore — how can you not get excited about that?
Much to my surprise, I've seen a few people online claim the film starts to lose its footing in its Ta Lo set third portion but I'd argue quite the opposite. Just when you think Shang-Chi and the Legend of the Ten Rings has shown you all of its tricks, it reveals the greatest surprise of them all.
As mentioned above I was thoroughly underwhelmed by Black Widow in particular, and I think the main reason why is because it felt so uninspired. It's a film I'd already seen before in the MCU. It felt very reminiscent of Captain America: The Winter Soldier and even the Falcon and the Winter Soldier television series that came before it.
Shang-Chi, on the other hand, is a different type of Marvel movie. Sure, it's got plenty of similarities with other MCU projects. There are lots of comic relief and quips, a focus on family dynamics and an awful lot of scenes that were clearly shot on a green screen, but it has a unique flavor nevertheless.
For the first hour or so, it's basically a high-budget martial arts movie. You've got the over-the-top bus sequence followed by a scene where literal ninjas attack the heroes while they climb scaffolding on a skyscraper. It's utterly ridiculous but still gloriously enjoyable.
Watching Shang-Chi and the Legend of the Ten Rings felt refreshing, whereas all too often recent MCU projects have felt recycled and more than a little bit derivative.
The upcoming slate of MCU projects for the remainder of 2021 has me even more excited. While Hawkeye is often the butt of Avengers-themed jokes, I'm excited that he's getting his own Disney Plus series, especially if it includes a return of the Ronin Hawkeye who was glimpsed in Avengers: Endgame.
Then in the feature film space, we've got the Eternals, which looks promising if only because director Chloé Zhao is so talented I refuse to believe she'd have signed onto a Marvel project without assurances she could add her own flair to the film.
Closing out the year will be Spider-Man: No Way Home, and like the rest of the internet, the first trailer sent shivers down my spine. Suddenly my Marvel fatigue feels like a distant memory, and I have Shang-Chi to thank for bringing me firmly back into the fold.
Thank you for signing up to Tom's Guide. You will receive a verification email shortly.
There was a problem. Please refresh the page and try again.
© Future US, Inc. 11 West 42nd Street, 15th Floor, New York, NY 10036.