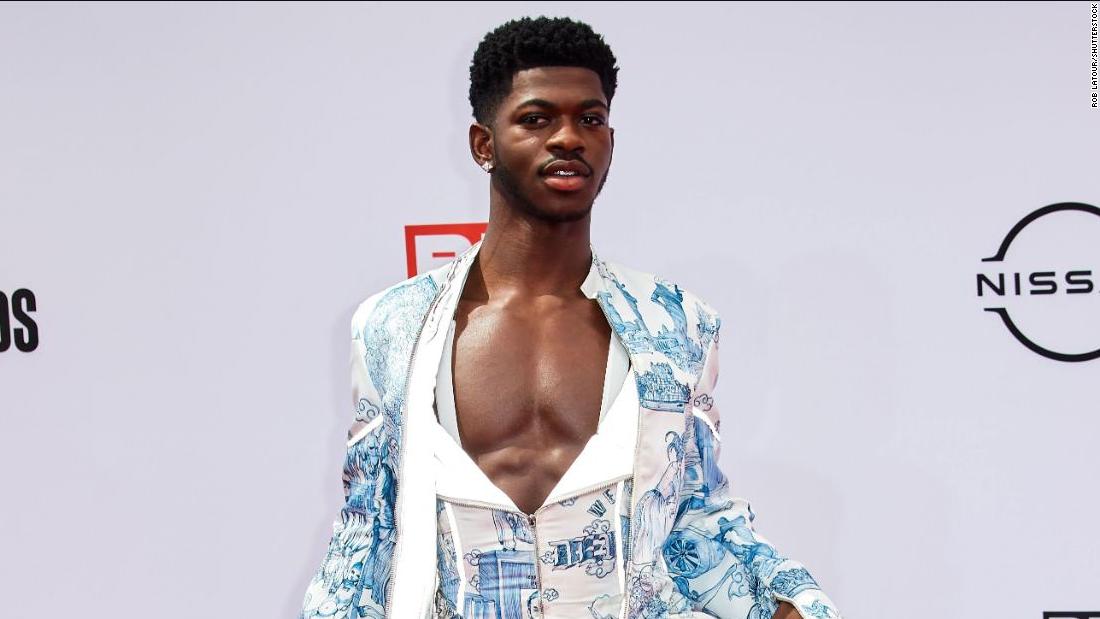 Updated 8:12 AM ET, Fri September 3, 2021
You can set your browser to block or alert you about these cookies, but some parts of the site will not work.
Read full article at E! News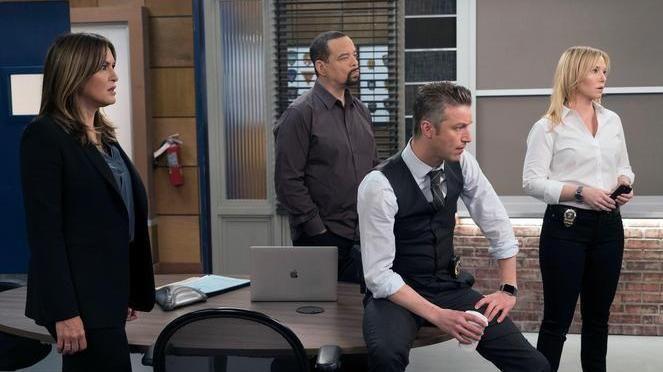 Scary Mommy 03 September, 2021 - 08:58pm
Law & Order: SVU is down two cast members. Deadline reports that the upcoming 23rd season of the longstanding NBC's crime series will be without Jamie Gray Hyder, who starred Officer Kat Tamin, and Demore Barnes, who played the role of Deputy Chief Christian Garland. Both are departing the series after just seasons. How their characters' exit the department will be revealed during the two-hour season premiere. Both characters were introduced during Season 21 as recurring cast members and were promoted to regulars in Season 22.
Tamin made history as the first LGBTQ officer on the show - and the second main LGBTQ character since Dr. George Huang, played by B.D. Wong. His character left in Season 12.
The report notes that the season resumes just hours after Season 22's finale, where Catalina Machado (Zabryna Guevara) was arrested for sex trafficking victims who were single mothers living in shelters. Machado intends to turn on her bosses in exchange for a deal with the feds, naming a powerful politician as a participant in the process. The SVU squad works diligently to get a conviction.
In the first hour of the premiere titles "And the Empire Strikes Back," Benson's loyalty to Garland hits a crossroads. Rollins and Carisi work to keep their witnesses in check after the politician is implicated. Ben Rappaport, Terry Serpico and Octavio Pisano will guest star.
In the second episode titled "Never Turn Your Back on Them," the team search for a missing witness, which leads Fin and Kat into danger. Chief McGrath pressures Garland and Benson to convict a suspect. Rappaport, Serpico, Glenn Fleshler, and Isabelle Poloner will guest star in the episode.
Law & Order: SVU is TV's longest-running primetime live-action series. It received a three-year renewal in 2020, taking it through Season 24.
The show is produced by Universal Television, along with Wolf Entertainment. Dick Wolf is the creator and executive producer of the show. Warren Leight, Julie Martin, Hargitay, Norberto Barba, Arthur Forney, and Peter Jankowski are all executive producers.
Entertainment Tonight. Copyright 2021 PopCulture.com. All rights reserved.
BuzzFeed News 03 September, 2021 - 10:09am
In the past several weeks, everything began to kick into overdrive, as Kanye and Drake reignited their long-running, wrestling-style feud. Meanwhile, as Drake laughed off Ye's shenanigans, he teased Certified Lover Boy with a cryptic ESPN promo, an emoji-filled album cover reveal made to be memed, and the unveiling of name-dropping promo billboards. Now, three years after his last proper album, it's finally here. Certified Lover Boy is 21 songs long and filled with familiar guests and sounds. In an Instagram story, Drake summed up the album's themes in the most Drake way possible: "A combination of toxic masculinity and acceptance of truth which is inevitably heartbreaking."
As you can tell by the description above, the themes of Certified Lover Boy are all over the place. It's unclear if the 34-year-old heartbreaker is desperate to settle down or if he wants to live the rest of his life closing out cocktail bars and sending late-night texts. On the album's intro, "Champagne Poetry," he seems ready to find the one, as he raps, "My soul mate is somewhere out in the world just waiting for me," and later says, "My heart feel vacant and lonely." Though by the time we get to the final track, "The Remorse," his tone is much different: "Can't picture bein' a hubby, finger too stubby to fit a ring on."
Several songs match the album's over-the-top cover art—designed by famed British artist Damien Hirst and featuring a bunch of pregnant women emojis—including "Girls Want Girls," "Way 2 Sexy" (which samples Right Said Fred's 1991 hit "I'm Too Sexy"), and "Pipe Down." These are the ones where Drake is not just adverse to commitment, but coldly breaking hearts—ignoring DM requests on IG and getting into petty beefs with the exes of women he's not even officially dating. Then, on the fly, he'll revert to more grounded stories where he comes to terms with his own toxic ways (see: "Fucking Fans" and "Get Along Better"). This back-and-forth between the more introspective and honest love records and the ones where he seems to be going into a self-aware mid-life crisis is felt throughout the record.
For years, Drake seemed to take pride in sharing the spotlight with fresh-faced up-and-comers. But now that his popularity has become so unmovable, and perhaps because streaming only rewards name recognition anyway, he's largely given up scouting new talent. This made yesterday's publicity stunt where he revealed the record's guests via billboards placed in their hometowns kind of underwhelming. There was one in Atlanta that listed Thug, Future, 21 Savage, and Lil Baby, another in Chicago with Lil Durk, and a few more in Houston, New York, Miami, and Toronto, hinting at verses from Travis Scott, JAY-Z, Rick Ross, and Lil Wayne. It was all so predictable, though, since Drake has had a working relationship with these guys for years.
The only newcomers who turn up are Memphis' bellowing Yebba, and fast-rising Nigerian pop star Tems, who has yet another breakout moment here after featuring on the recent WizKid hit "Essence." Given the diversity of new rap regularly played on OVO Sound radio and Drake's noted ear to the streets, it would have been cool to see him big up some scenes that he and his team are really into, like Detroit or UK drill. But Drake sticks more to his comfort zone.
The production also hews close to the tried-and-true sounds we've come to expect from a Drake record. There's the lush outro courtesy of 40, the sultry alternative R&B cuts, and the soulful sample-based record, this time produced by Bink! Then, you have the regional hat tips: the obligatory Afropop single ("Fountains") along with songs that pay homage to Houston ("TSU") and Memphis ("No Friends in the Industry"). Drake continues his longtime infatuation with the beat switch up as well, and relies heavily on a mountain of samples and interpolations of tracks including Bun B's "Get Throwed," *NSYNC's "Sailing," and the Beatles' "Michelle."
Inevitably a Drake album means a new trove of Instagram captions being unleashed into the world. When your friend posts a surprisingly moody sentence under their next outfit pic, it will probably be one of these:
Around the time of last year's "Toosie Slide," Drake's shamelessly lazy version of a viral TikTok hit, there was a sentiment going around that maybe the Toronto megastar needed to grow up a little bit. "Drake has embraced superstardom while avoiding infusing his music with anything that feels real," one writer wrote. On Certified Lover Boy, Drake makes small steps toward remedying that.
There's a slight emphasis on fatherhood and family throughout the project, and he gives us a peek behind the curtain that seemed closed off on 2018's Scorpion. There are a few mentions of his son Adonis, who turns 4 next month, though they aren't that detailed; we basically just know he exists and that Drake thinks he's cool as shit. Beyond that there's a glimpse of Drake's mindset at the time of Adonis' birth, as "Fucking Fans" details how he was in the midst of a relationship when the news emerged. "Champagne Poetry" is probably the signature record for the still-in-progress Mature Drake, where he lightly touches on guilt, depression, and the struggles of co-parenting. It's the rare moment on the album when he sounds like a real human being with real-human-being problems besides having to choose who to take home from the strip club.