The first season of Loki has come to an end, but there was so much to enjoy and discover during the six-episode Disney+ series from Marvel Studios. Fans of Marvel were especially thrilled by the show's penultimate episode, which featured a bunch of easter eggs ranging from MCU references to fun nods to the comic books. One exciting addition was that of the Thanos Copter, which was first seen in 1979's Spidey Super Stories #39 when Thanos tried to retrieve a Cosmic Cube from Hellcat and flew into action in a one-man helicopter. During a recent chat with For All Nerds TV, director Kate Herron talked about how the easter egg came to be.
"I was just so pleased with just all of the fun easter eggs we managed to get into Episode 5. I can't take credit for all of them because it was definitely a collaborative team effort. For example, the Thanos Copter, Kevin Wright, my executive producer, that was him. I didn't know about that, and I remember he told me about it and I was like, 'That's so funny. We have to, can we put that in there?' And they [Marvel] were like, 'Yeah, we totally can.' So I think that was really fun, and Throg obviously, getting him in," Herron shared.
While fans were sad to see this season of Loki come to an end, the finale's end credits confirmed the show has been renewed for a second season. Unfortunately, it was also revealed this week that Herron will not be a part of the follow-up season. The show was originally meant to be a limited series, so Herron is already "working on some other stuff yet to be announced."
After the finale aired, Tom Hiddleston (Loki) spoke with Marvel.com and shared how "grateful" he is to be getting another season.
"I am so grateful that we got to do Season 1, I still am not quite able to process that we get to have another go at this. I am so excited by the possibilities," Hiddleston shared. "We are already in discussions. Deep, deep, deep discussions. I can't wait to get started." He added, "I want to say thank you to the audience because without the audience, we wouldn't be able to make a Season 2 ... I hope Season 1 was full of surprises. And I think Season 2 will be full of even more."
The finale of Loki is now streaming on Disney+.
Copyright 2020 ComicBook.com. All rights reserved.
Read full article at ComicBook.com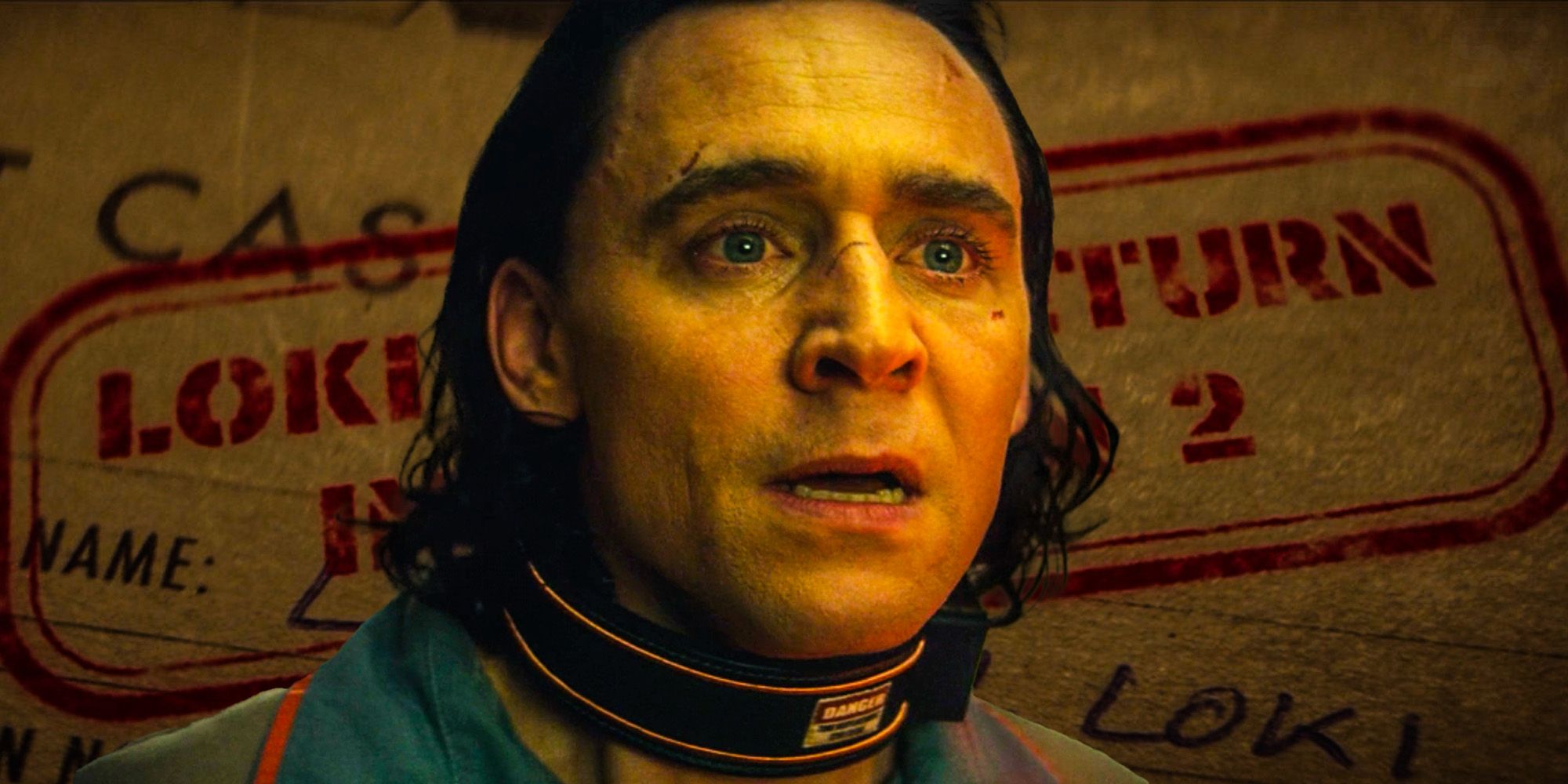 Screen Rant 18 July, 2021 - 05:10pm
With that kind of track record, it could be surprising that Marvel has seemingly decided to make most of their original programs limited series. It's already been confirmed there won't be a WandaVision season 2, and Falcon and Winter Soldier's story will likely continue in the reported Captain America 4 movie. Right now, Loki is the only Marvel show to officially get a season 2, which may have some people wondering why.
Story is likely the deciding factor here. WandaVision dealt directly with Scarlet Witch's trauma, as she built an idealized fantasy for herself to bury her personal pain. Once her conflict with Agatha Harkness was resolved and Westview's residents were freed, WandaVision reached its natural conclusion. It was an intriguing premise for a show, just not one that organically lends itself to multiple seasons (without being spread thin). Likewise, Falcon and Winter Soldier was also self-contained, revolving around Sam taking on the Captain America mantle. As a concept, it's arguably more open to a season 2 than WandaVision, but the finale felt like an endpoint for that particular story - with Sam firmly entrenched as the MCU's new hero. It's telling Marvel is exploring Captain America 4 over Falcon and Winter Soldier season 2. Scarlet Witch is returning in Doctor Strange in the Multiverse of Madness.
The varying approaches to the shows underscores the luxury Marvel has working on a streaming service. With traditional broadcast TV, there potentially could be pressure to extend a popular series beyond season 1 for ratings and advertising purposes. On Disney+, Marvel really has the freedom to let story dictate what they do, which will only benefit the franchise moving forward. What's more is that Disney+ should never be overly-reliant on one particular program over others. By now, Marvel is a big enough brand name to make a hit out of any character, and the studio has several more Disney+ shows in the works. Even if the likes of Hawkeye, She-Hulk, and more don't get second seasons, there will always be new Marvel content to keep audiences engaged.
Loki will return in the announced Loki season 2.
Yahoo Lifestyle 18 July, 2021 - 09:36am
We have at least a year to wait to find out how these cataclysmic events will be resolved, as the second season of the show has not yet started production—but according to the creative team behind Loki, that finale almost ended in a very different way.
As is perhaps fitting for a series which revolves around the concept of a multiverse and infinite timelines with infinite outcomes, showrunner Kate Herron and writer Michael Waldron have revealed in a recent interview with Marvel.com that several different finales were written for Loki season one.
"There were different versions," said Waldron. "It was something that was developed over the hiatus. It was finally kind of locked in, like, alright this feels right. We've maybe closed one chapter of the story and that is something that gives us thrilling propulsive energy into whatever happens next."
Herron added that while the finale went through many iterations, they knew from the start that this chapter would end with the multiverse being born, and with Tom Hiddleston's Loki being profoundly changed by his experiences—and his complicated relationship with Sylvie.
"He is a changed character by the end," she said, reflecting on the moment after their kiss, where Sylvie turns on him and pushes him back to the TVA through a portal. "I feel quite emotional when I see that scene [in the Time Theater]. You see him at his lowest ebb, and you just don't know how he's going to move past it. Then he takes that breath in. And he's like, no, I still have a fight. For me, that was really important to show people he still has a fight in his heart. I really wanted to just show that moment of hope. It's cheesy, but better to have loved and lost, right?"
"It sets the table for future outings with them," she continued. "It was a massive responsibility and privileged to bring that character to the screen. He's such a different villain to Thanos. I remember what I saw in the outline when I first pitched [to direct the series]. I was, 'It would be awesome if we got to do that.' But things can change at the drop of a hat. I thought, 'Well, maybe they'll change it and say we're not allowed.' But they never did. That's what's so exciting about these TV shows, that they are going to interconnect with the movies in a big way. I found that really exciting, not only as a fan but just as a filmmaker."
Will we see some of these characters again? Insider rounds up every lingering question you may have after the Marvel series' season one finale.
Josh Brolin, your watch has ended.
"Loki" just introduced the MCU's next big baddie who should affect, not only the shows, but also Phase 4 movies. Here's everything to know.
Fans are sure of finale villain's identity. But there's a variant from the comics you should know about.
We haven't seen anything like this before.
Loki's central romance plays into an online trend of pairing characters with versions of themself, called "selfcest."
The "Loki" finale just changed everything and should have ripple effects across the MCU. It's not clear when, or if, things will return to normal.
If you're wondering if we'll see more of Tom Hiddleston in the Marvel Cinematic Universe, don't worry. He's here to stay for a while longer.
Season one of the Disney+ show concluded on Wednesday with a mind-blowing finale that pulled back the curtain on who's really running the TVA.
Here's what that could mean for the Sacred Timeline.
We're here to break down the show's future after you recover for the finale.
The show is out of time—for now.
If you've found yourself on this page you just might be a member of the Loki fan club. Or, you accidentally clicked on this link from our Marvel pick-up lines page. Yes, that's a thing ("I'm a Thor on the streets and a Loki in the sheets!"). But we digress! Before we jump into Loki's []
The father of four says he gets more emotional since having kids.
The actress opens up about aging and why the assumption she gets Botox makes her "pissed off."
The new mom got backlash this summer over a photo in which she held her baby boy.
The singer has unveiled another dramatic makeover.
Tighter, brighter skin can be yours!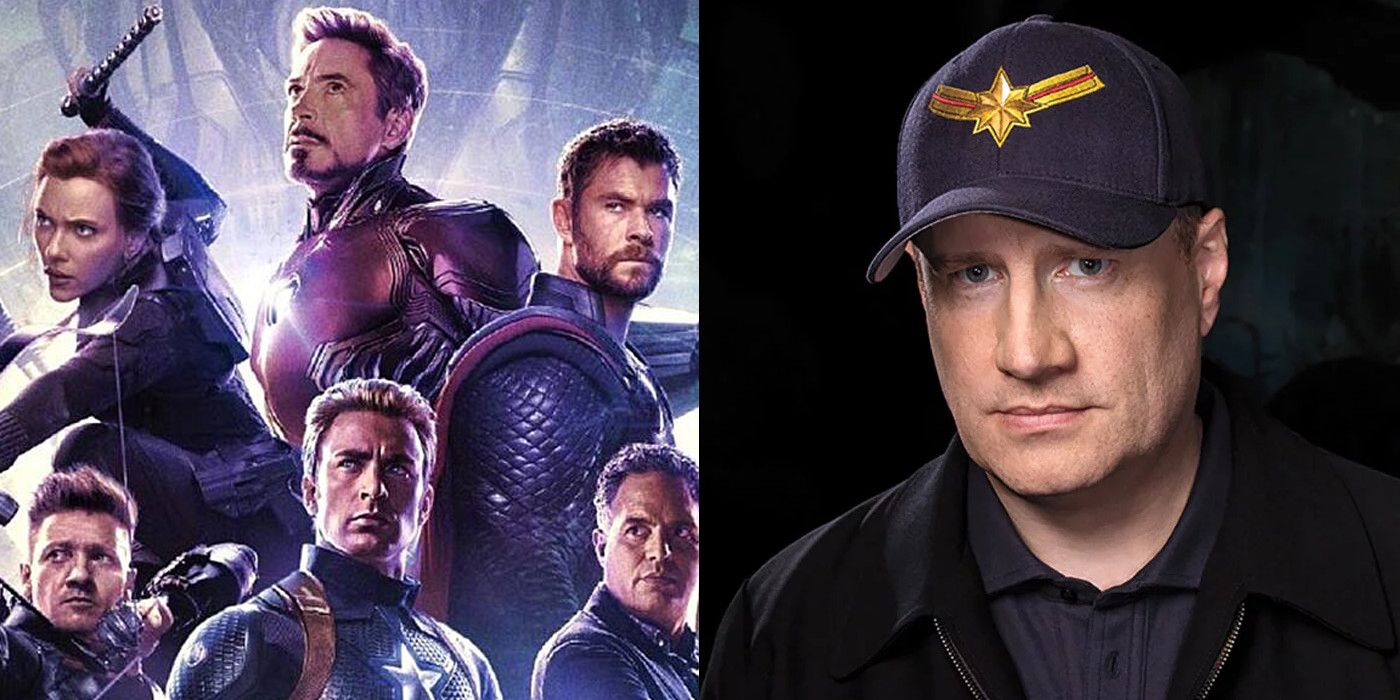 GameRant 17 July, 2021 - 01:00pm
While the Marvel Cinematic Universe hasn't always been under the same leadership, it's always been divided into phases right from the start. From the first Iron Man in 2008 all the way to Avengers: Endgame and beyond, every phase begins with some standalone films and ends with a big ensemble blowout with quips and banter aplenty. Phase 4's main difference so far is that it launched via several TV shows before premiering its first movie (the prequel film Black Widow), but now that it's in full swing, things are ready to really begin.
In a recent interview with Rotten Tomatoes, Feige clarified what he believes is the overarching theme of the MCU's current phase. "Truthfully, Phase Four was always about continuing in new ways and new beginnings," he explained. "Even with films that seemingly are concluding storylines, there are new beginnings within them." After 3 phases largely revolving around the same core cast of characters with the occasional newbie joining the fray, focusing entirely on the new kids might be exactly what the MCU needs to keep things fresh going forward.
The thing is, Feige normally doesn't subscribe to the idea of phases among the Marvel movies. Sure, they're rather clearly defined and tend to be unavoidable when there are so many stories being told. After all, when these many characters come together, there has to be some kind of order to the chaos in order for any of it to make sense. But his focus seems to be more on the stories themselves rather than the bigger picture. Even so, he acknowledges the undeniable fact that these new upcoming films will share a common theme.
While there have been plenty of longer-running franchises out there, Marvel as a whole has all the others beat when it comes to the sheer volume of projects under its banner. To put it in perspective, imagine if every single James Bond movie ever made had come out in the span of just over a decade rather than the 60-year history it currently boasts. Even then, Marvel would quickly have it beat, with highly anticipated movies like Shang-Chi and similarly awaited shows like She-Hulk looming on the horizon.
Even though Marvel is pretty much as mainstream as it gets nowadays, it's still accomplished one heck of a feat (or several, if each phase is its own feat, because getting annoyingly technical is fun). Some might be experiencing some burnout on the series, but the idea of focusing almost entirely on new beginnings, as Feige said, might be exactly what the franchise needs to keep people interested. If not, then there's always Star Wars for those who'd rather complain about other things.
Source: Rotten Tomatoes/YouTube