Is Loki going to have a Season 2?
The streamer's Marvel Studios series Loki has been renewed for a second season, TVLine has learned. The announcement was made during the end credits with a stamped message that read, "Loki will return in Season 2." TVLine'Loki' Renewed for Season 2 at Disney Plus
When is Loki coming out?
In Marvel Studios' "Loki," the mercurial villain Loki (Tom Hiddleston) resumes his role as the God of Mischief in a new series that takes place after the events of "Avengers: Endgame." Kate Herron directs and Michael Waldron is head writer. Debuts on Disney+ in June 9, 2021. marvel.comLoki (TV Show, 2021) | Cast, Characters, Release Date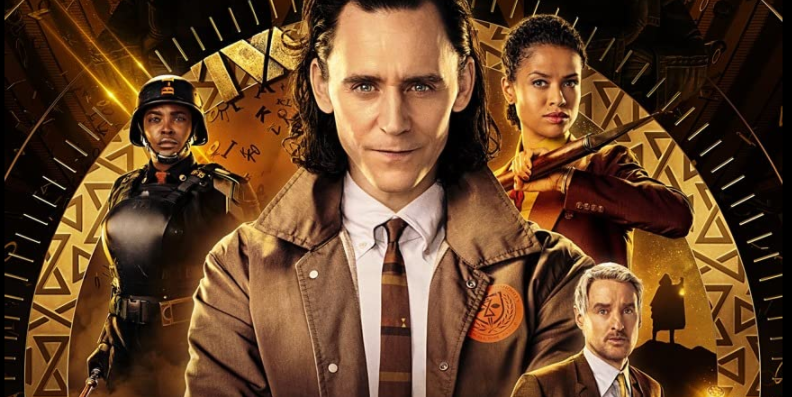 It's definitely maybe possibly happening for sure, we think?
Loki—the third Disney+ Marvel series after the experimental meta TV entry WandaVision and the conventional ascendent journey-story of The Falcon and the Winter Solider—has only one episode left in its first season, which is some mix between crime thriller and time travel epic. (When you're a $122 billion god, you can do whatever you damn well please with genre.)
But, as with WandaVision and Falcon, the question isn't so much what is it? as how much of it can we inject into our veins? Those previous shows are still awaiting confirmation for future seasons (Elizabeth Olsen herself does not seem to think WandaVision is coming back, and the Falcon story will continue with the upcoming Captain America 4 movie). So far, it's all just speculation and rumor. Earlier this year it was announced that Falcon will be entered into the Emmy race as a drama and not a limited series. So surely there must be a season 2? Who knows.
Earlier this spring, Marvel Studios VP of Production & Development Nate Moore provided some insight into the future of these productions, saying, "I think WandaVision is a show you can only do once," and "we've definitely kicked around ideas [for season 2 of The Falcon and the Winter Soldier]," and, finally, "I think there's a lot of storytelling in Loki that's really irreverent and clever and cool, but also lends itself to multiple seasons." So that's a "no," "maybe," and "yes"? Nope. Yes! We think?
Here's what we know about the future of Loki.
The answer is "maybe," but it will take more than a few words to explain what we mean.
At Disney+'s Television Critics Association press tour earlier this year, Marvel Studios President Kevin Feige answered a question about the future of WandaVision. "I've been at Marvel for too long to say a definite no or a definite yes to anything," Feige replied. That non-answer answer has been the standard response concerning most Marvel properties. In a recent interview, WandaVision star Elizabeth Olsen said that the show was "definitely a limited series," meaning it will only run for one season. But when pressed she responded again, conceding, "I don't know. I mean, with Marvel, you can never say no."
So the answer is "yes" and the answer is "no" and the answer is "I don't know"—none of which are disingenuous, by the way. In that earlier press tour, Feige explained what where non-answer answer / development limbo comes from:
In other words, the writers are hoping to craft entire stories contained within one season—if they decide to move forward with future seasons, great, if not, also great; the story has already been sufficiently told. Of course, that means we get often get seasons which don't entirely commit to wrapping up character arcs or resolving character struggles. Wanda has kind of said goodbye to Vision, but not really. Sam is kind of Captain America, but not really. Bucky is kind of working through his past, but not really. Loki is... who knows.
Read full article at menshealth.com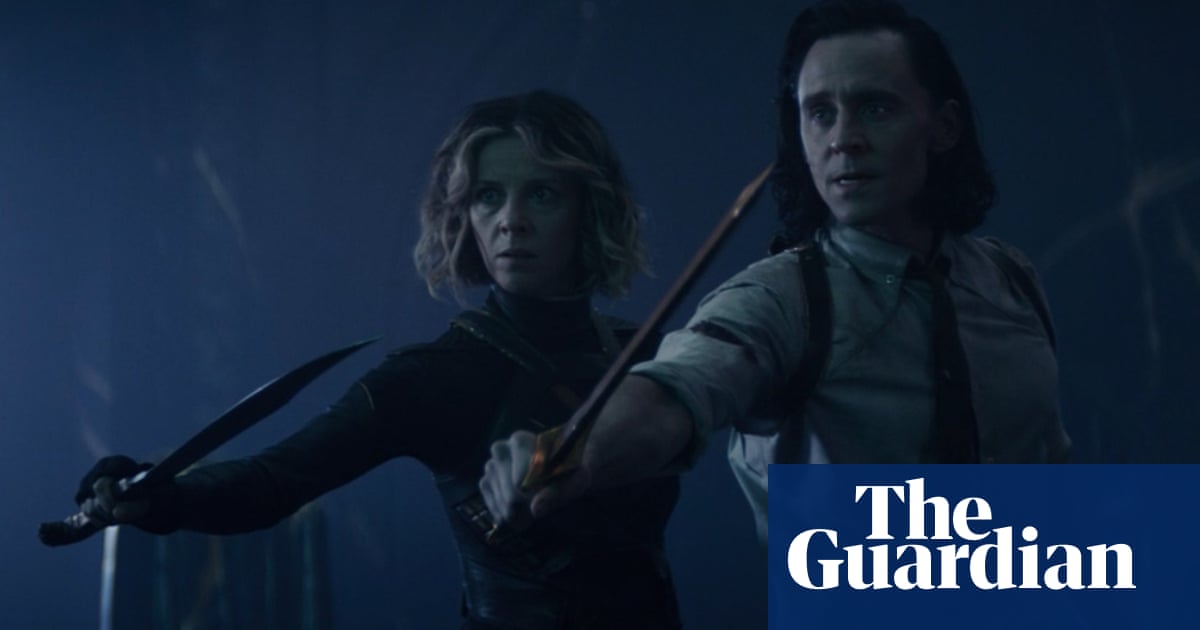 The Guardian 14 July, 2021 - 05:42am
Let's cut to the chase. KANG! Sorry, He Who Remains, as played by Jonathan Majors. It was announced some time ago that the actor, best known for appearing in Lovecraft Country, would be playing the character in the forthcoming third Ant-Man film, and while there have been some hefty hints about his existence in this series, I didn't think we'd see him debut in the finale. I, like many others, thought Mephisto was going to appear in WandaVision. Having been burned before, I was beginning to think I'd once again let the internet hype train get the better of me.
So it was a thrill to see Kang sitting behind that lift door in the Citadel Beyond Time. A major character in the comics, debuting in 1963, Kang's most commonly seen fighting the Avengers. I fully expect him to survive any encounter with Scott Lang and Hope Pym and go on to become the next Thanos-level villain in whatever Avengers film comes in the MCU's fifth phase. We'll have to wait some time for that, though: Ant-Man and the Wasp: Quantumania won't be released until 2023, and there's no Avengers film currently on Marvel's roster.
If it hadn't been him sitting behind the door, who could it have plausibly been? Many commenters suggested it would be another Loki variant, while Miss Minutes has become more sinister by the episode. Her going all HAL 9000 here wouldn't have been much of a stretch. Kang's arrival, however, made more sense – if a scientist from the 31st century discovering multiple versions of existence, winning a multiversal war and establishing the TVA to control all of time is what you call sense.
In a series not short on references to The Wizard of Oz (episode five saw Classic Loki create an actual emerald version of Asgard), it was only right that one man was behind the curtain, although where Oz hid to appear powerful, Kang is drastically more dangerous than he seems. "If you think I'm evil, just wait until you meet my variants."
Once upon a time, Loki being offered victory in New York, the Infinity Gauntlet and the throne of Asgard would've been enough to make him betray anyone. We have seen him on Odin's throne, possess a couple of Infinity Stones and, as the President Loki variant in episode five, defeat the Avengers in New York, so maybe he turned down Miss Minutes' offer because he knows how getting those things pans out. Or perhaps he really has changed and does love Sylvie.
"We write our own destiny now," he says, using the royal we. "Sure you do," says Miss Minutes, before disappearing to taunt Ravonna in her office.
In killing He Who Remains, creating timeline anarchy and paving the way for the return of any number of Kang variants, Sylvie has caused untold chaos. It will no doubt involve all Marvel heroes, and Phase 4 thanks her for it.
Owen Wilson wasn't given a great deal to do here, and confronting Ravonna, a fearsome former Hunter, was always going to end with him on the floor, clutching his chest. But it was a pleasure to see him on screen, safe and ready for season two. B-15, meanwhile, has begun her mission to expose her colleagues to the truth that they're all variants, showing one of them the real version of Renslayer, a teacher in Fremont, Ohio, in 2018, and not a judge at the TVA.
As with WandaVision, it was pleasing to see Marvel push the boundaries thematically with high-concept stories not reliant on the CG displays detractors believe define the genre.
For season two, I would like to see Loki evolve into something more episodic, not unlike The Mandalorian, which manages to successfully have a story of the week with a tapestry of new characters still serve a broader narrative arc.
I liked the new Marvel sting at the beginning of the episode, and enjoyed piecing together all the snippets of dialogue. Nice to hear Korg in there alongside T'Challa, Captain Marvel, Vision and a blast of Steve and Peggy's dance music. I couldn't place the fighter jet that flew across the screen, though. Any thoughts?
The pens on the real Ravonna's desk said Franklin D Roosevelt High School on them, just like the one Judge Ravonna prized so dearly. How did she get that pen?
The final scene, after it became clear Mobius and B-15 no longer recognised Loki, reminded me of Planet of the Apes, when George Taylor discovers the Statue of Liberty, or even Tim Burton's 2001 version, which ends with Leo Davidson discovering the Lincoln Memorial has become a monument to General Thade.
Insider 14 July, 2021 - 12:00am
Marvel confirmed on Wednesday's "Loki" finale that the show will return for a second season on Disney+.
One quick end-credits scene confirmed that Marvel's latest series will be back.
A file for Loki is seen getting stamped. When the stamp lifts up it reads, "Loki will return in season 2."
No date has been given for "Loki's" second season yet.
Deadline reported in January a second season of "Loki" would be on the way. In November 2020, fans noticed that Production Weekly reported that a second season of "Loki" was in production under the working title "Architect."
If you were simply tuning into the "Loki" season finale unaware of whether or not it would get a second season, you probably weren't surprised by the episode's end. "Loki" leaves fans on a major cliff-hanger.
After discovering that the person behind the Time Variance Authority (TVA) was comic villain Kang, Sylvie and Loki found themselves at an impasse.
In the end, Sylvie wound up sending Loki back to the TVA and killing Kang. It's not clear what she hoped to accomplish by doing that, but her actions resulted in the timeline branching off into multiple paths.
Loki, meanwhile, back at the TVA, was horrified to learn that he wasn't sent back to his original timeline. Instead, he found himself, heartbreakingly, in front of a Mobius who didn't recognize him.
In the finale's final moments, a horrified Loki shudders as he slowly realizes he's in an alternate TVA timeline with a (likely) more treacherous version of Kang, who the benevolent Kang tried to warn about.
Heading into a second season, we're left to wonder if Loki will reunite with Mobius from the original timeline, if he'll someway make his way back to the end of time to confront Sylvie, just how dangerous these variants of Kang are, and what Sylvie will do now that she has accomplished her goal of taking down a version of the TVA.