ESPN 16 May, 2021 - 05:00am
LOS ANGELES -- — Trevor Bauer and the Los Angeles Dodgers are in a lot better spirits compared to six days ago.
Bauer — who expressed his frustration after the defending World Series champions dropped their fifth straight series last weekend — threw seven shutout innings and struck out 10 on Saturday night as the Dodgers defeated the Miami Marlins 7-0 to extend their winning streak to four.
Max Muncy had three hits and the Los Angeles Dodgers defeated the Miami Marlins 7-0 Saturday night to extend their winning streak to four after going through a 5-15 stretch.
"We should be winning and that's what we are doing as of late," catcher Will Smith said.
The win capped a busy day for the Dodgers — who also received bad news after the game. Shortstop Corey Seager is headed to the injured list after he broke his right hand in the fifth inning when he was hit in the right hand by Ross Detwiler.
Earlier Saturday, a person with knowledge of the deal told The Associated Press the Dodgers are signing veteran first baseman Albert Pujols to a major league deal. Los Angeles also made a trade during the game when they acquired infielder Yoshitomo Tsutsugo from the Tampa Bay Rays.
Bauer (4-2) allowed only two hits and three baserunners. The reigning NL Cy Young Award winner retired the last 11 Marlins hitters he faced as only one runner reached second base.
It was the third time in nine starts this season that the right-hander has gone at least seven innings. He threw 113 pitches, including 71 for strikes, marking the fourth time in the last five starts he has thrown at least 103 pitches.
"I knew before the game I was going to have real good stuff," Bauer said. "My velocity was good, the game plan was good. That's a pretty good combination when everything is going well."
Bauer — who leads the National League with 77 strikeouts and 57 1/3 innings pitched — struck out six his first time through the Marlins' lineup and all 10 of his punchouts came in the first four innings. He said he fell behind some hitters in the later innings, which limited how he could attack hitters.
"My prediction was 12 punchouts, so I was a little disappointed I fell short," he said.
Dodgers manager Dave Roberts was more than pleased Bauer was able to go deep, considering that Sunday's series finale will be a bullpen game for his staff.
Muncy had his second three-hit game of the season. The first baseman extended Los Angeles' lead to 3-0 in the fifth with an RBI single. He is 8 for 14 with seven RBI during the homestand and has raised his batting average 42 points to .261.
Miami's Jordan Holloway (1-2) didn't allow a hit the first three innings, but ran into trouble in the fourth. Justin Turner and Muncy started off the inning with singles and Will Smith drew a walk to load the bases. Turner scored when Chris Taylor drew a bases-loaded walk, which ended Holloway's night. Muncy extended the lead to 2-0 when he came home on Gavin Lux's grounder to second.
The Marlins, who are 2-4 on their 10-game road trip, were held to two hits for the second time this season. Holloway walked a season-high four batters and struck out two.
"I think with our young guys, they have the ingredients to be good. They don't just have all of the recipe," Marlins manager Don Mattingly said. "Jordan shows at different times he can get his breaking ball over but he needs to get his fastball in the right areas. He's got the stuff, we just have to help him grow."
Los Angeles extended its lead to 4-0 in the fifth when Taylor's groundout plated Sheldon Neuse.
The Dodgers added three more in the eighth. Pinch-hitter DJ Peters' bases-loaded single drove in two and Mookie Betts' sacrifice fly to center scored Lux.
It marked the second straight game Los Angeles lost someone due to injury. AJ Pollock was placed on the injured list after the outfielder strained a hamstring Friday.
Plate umpire Chad Fairchild had a short fuse when it came to anyone arguing balls and strikes. Fairchild ejected Marlins hitting coach Eric Duncan in the second and Dodgers outfielder Matt Beaty in the fourth after both took exception to called third strikes.
Marlins: Jazz Chisholm, who has been on the injured list since April 28 with a left hamstring strain, arrived in Los Angeles but has not been activated. The infielder was on a rehab stint with Triple-A Jacksonville. ... RHP Cody Poteet was optioned to Jacksonville after LHP Braxton Garrett was called up.
Dodgers: RHP Edwin Uceta was called up from Triple-A Oklahoma City to take Pollock's roster spot. ... IF Edwin Rios will undergo season-ending surgery next week to repair a partially torn labrum in his right shoulder.
Miami RHP Pablo López (0-3, 3.07 ERA) looks to bounce back after allowing six runs in 4 1/3 innings last Tuesday at Arizona. Right-hander Jimmy Nelson (1-0, 3.00 ERA) gets his first start of the season for Los Angeles.
St. Louis Cardinals (23-17, first in the NL Central) vs. San Diego Padres (23-17, second in the NL West)
Kansas City Royals (18-21, third in the AL Central) vs. Chicago White Sox (23-15, first in the AL Central)
Texas Rangers (18-23, fourth in the AL West) vs. Houston Astros (23-17, second in the AL West)
Cleveland Indians (21-16, second in the AL Central) vs. Seattle Mariners (20-20, third in the AL West)
Cincinnati Reds (18-19, third in the NL Central) vs. Colorado Rockies (15-25, fifth in the NL West)
Washington Nationals (15-20, fifth in the NL East) vs. Arizona Diamondbacks (18-22, fourth in the NL West)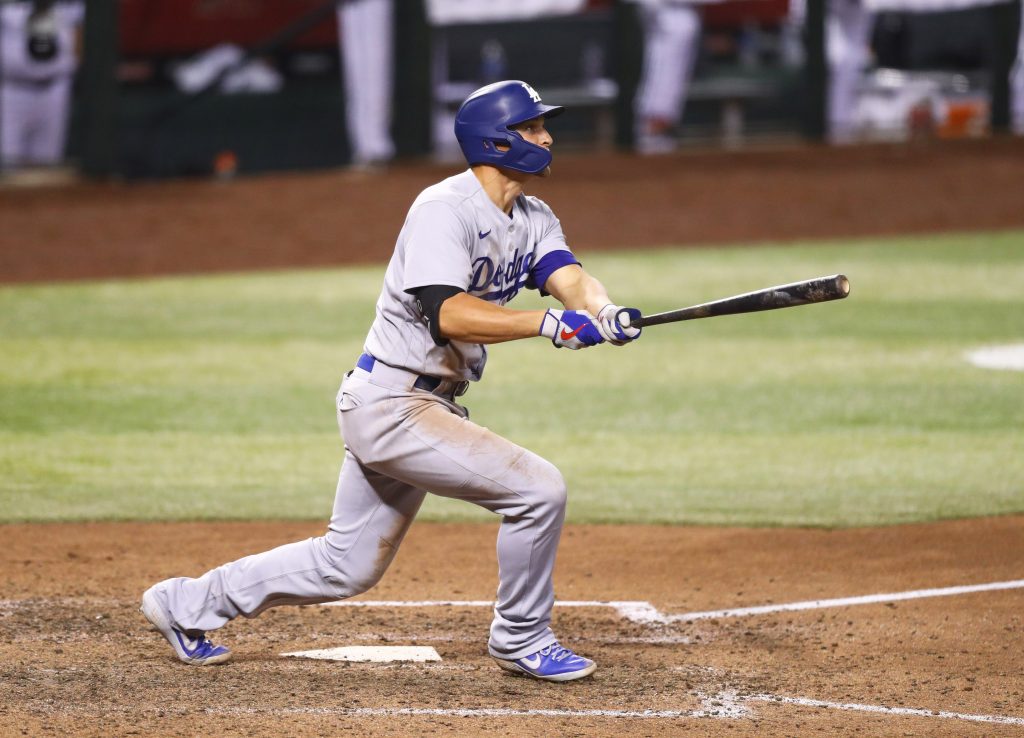 MLB Trade Rumors 16 May, 2021 - 05:00am
TODAY: X-rays revealed a fractured right hand for Seager, manager Dave Roberts told MLB.com's Juan Toribio and other reporters post-game.  Seager will be placed on the 10-day IL prior to Sunday's game, and the timetable for his return isn't yet clear.
MAY 15: Dodgers shortstop Corey Seager left tonight's game in the fifth inning after being hit in the right hand/wrist area by a pitch from Marlins southpaw Ross Detwiler.  Seager was immediately removed and didn't take first base, as Sheldon Neuse replaced Seager as a pinch-runner.
There isn't yet any word on the severity of Seager's injury, though even a day-to-day type of absence wouldn't be good news for a Dodger team that already has plenty of key personnel on the injured list.  Just today, AJ Pollock joined such names as Cody Bellinger, Tony Gonsolin, David Price, Brusdar Graterol, Scott Alexander, and Zach McKinstry on the short-term IL, while Dustin May and Edwin Rios have suffered season-ending injuries.  Losing Seager would be a particularly tough blow considering both his status as one of the game's best shortstops, and because the Dodgers' depth at the position is already thinned by the absence of utilityman McKinstry.
In the event of a lengthy absence for Seager, Chris Taylor or Gavin Lux would likely take the reins at shortstop, though moving Taylor out of center field could require Mookie Betts to shift over to center and thus open up a space in right field.  A cleaner move would be Lux to shortstop, Max Muncy to second base and an Albert Pujols/Yoshi Tsutsugo combination at first base, though Lux has struggled badly at the plate this season.  Fortunately for Los Angeles, Bellinger and McKinstry are both close to beginning rehab assignments, though that wouldn't help in the short term if Seager is out.
Seager is hitting .265/.361/.422 with four home runs over his first 169 plate appearances of the season.  Though his 121 wRC+ is down from the 152 wRC+ posted over 232 PA in 2020, a Seager who stays healthy and productive throughout the season will be well-positioned to be one of the top free agents of the 2021-22 offseason.
Is Seager's defense above average. I don't get to see him much on the east coast.
Throughout his career, Seaver's defense is steady but not spectacular like the D of Lindor, Baez, or Turner. He's made a few more errors than normal this year, though that has been a team-wide issue for guys not named Muncy, Betts, and Turner.
It was very good early on in his career, but the mounting injuries have slowed his lateral quickness. He has regressed quite rapidly over the last few seasons. He can still be a passable (shift aided) SS right now, but teams will probably see him as a 3B in the near future.
I don't disagree with your overall point, but claiming that age is a factor is a bit humorous. He's only 27, yet his range has seemingly diminished from his pre-hip injury days,
His hip issue was a birth defect, so this is the *most* mobile he has ever been.
Wouldn't Lux play some at SS?
Lux to SS, Muncy to 2B, Tsutsugo/Pujols to 1B has to be an option.
Pujols played SS in community college 25 years ago.
Lol!! I'm not sure if he is only 41 or not, but I gotta say I love the fact the some people on here think there is absolutely no way he could be lying about his age. Go Angels!
Vasse just said A fracture, expect him to be out AT LEAST a month :(
Broken bone in the wrist. Ugh
If you can't control the ball up and in, don't pitch up and in
Broken hand..big blow to a team that's already dealing with plenty. This is where depth is so important!
We'll get a decent look at Lux at SS. Wouldn't even call it a silver lining but it could be useful information going into the offseason
Muncy to second and Pujols to first. What timing.
Wow. Tough break. He's not having the type of platform year he'd hoped for.
Still think the Dodgers get hot sometime this summer and win the West.
They're a game back of first. ONE GAME
No one is "worried" but the people outside of LA who are hoping they won't have to face LA in Oct
MLB Trade Rumors is not affiliated with Major League Baseball, MLB or MLB.com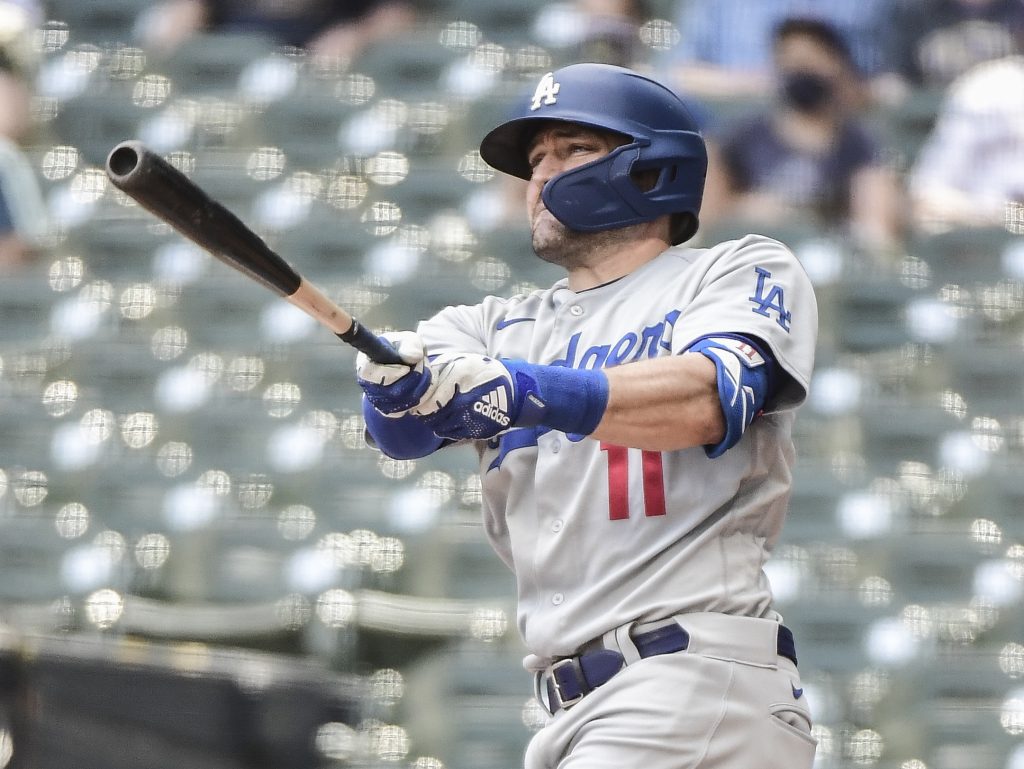 MLB Trade Rumors 16 May, 2021 - 05:00am
5:08PM: Roberts confirmed Pollock was headed to the IL, telling reporters (including J.P. Hoornstra of the Southern California News Group) that Pollock will miss "a couple weeks minimum."  Right-hander Edwin Uceta is being called up to take Pollock's spot on the 26-man roster.
8:18AM: Dodgers outfielder AJ Pollock exited their win over the Marlins on Friday with a left hamstring strain, the team announced. He'll likely require a stint on the 10-day injured list, manager Dave Roberts told Fabian Ardaya of The Athletic and other reporters.
Pollock has dealt with a laundry list of injuries throughout his career, though he has largely stayed healthy since missing a significant chunk of the 2019 season because of elbow surgery. He appeared in 55 of the Dodgers' 60 regular-season games in 2020 and has played in 32 of their 38 contests this year.
As was the case last season, Pollock has put up easily above-average offensive numbers in 2021. Through 102 trips to the plate, Pollock has batted .277/.333/.457 (117 wRC+) with four home runs and a pair of stolen bases. On the defensive side, the 33-year-old has seen time in left field and center (almost exclusively the former).
If Pollock does go on the IL, he'll join fellow outfielders Cody Bellinger and Zach McKinstry on the shelf. Both Bellinger and McKinstry have been out since April, but they're close to embarking on rehab assignments, per Juan Toribio of MLB.com.
Show me a healthy OF who plays a full season (Gwynn, Aaron, Betts, etc…), they've become such a rarity in today's game.
This is why im scared Conforto will be priced out of the Mets especially with Boras as his agent. Since bcoming full time he is out there pretty much every game. His 2nd and 3rd years he was sharing an outfield with Cespedes, Granderson, Bruce and to a lesser extent defensive whiz Lagares. If it wasnt for the top 3 there i think year 3 he would have been the full season starter to start the season.
He plays everyday and is a solid to good hitter and not a liability in the field with a little versatility, I dont want him playing center everyday but in a pinch for a day to day injury he can cover it.
Also not sure why the knock on Garnder outside of i think 1 season he is out there or available everyday for pretty much his what 16 seasons and produced as an avg bat, good speed, and good def at all the of positions.
I'm not sure why outfielders are more likely to get injured today than at any other time in history. If anything the playing surfaces have gotten better and the walls more forgiving.
Probably because players today do more lifting and less conditioning. All the muscles, ligaments, and tendons tighten up and are prone to injury.
Because teams are more cautious with players now because we understand the human body better. Lifting weights does not make you less durable. It does the opposite.
Maybe Albert can fill the void in left for a couple weeks. Ahahahaha!
Definitely one of those sick puppies "let the bodies hit the floor" kind of seasons.
In other news, the sky is blue.
Just not enough attention was paid to the consequences of 2020 on position players; for some reason, it kind of ended with pitchers. But asking any athlete to jump from 60 games to 162 one year to the next is going to have ramifications. This is especially true for those who have financial (i.e. free agency, arbitration) consequences attached to their 2021 results.
It's likely to continue all year long, and there may not be any cures except depth.
Somewhat agree Bob that the 60 game season has impacted position players, but not sure why it would. The rash of injuries to pitchers makes sence, not t sure how 2020 affected health of position players. They got lazy in training over the covid winter?
It's tough to see so many injuries to the younger OFers like Pache, Jimenez, Robert,….Soto was down for a while, etc.., In fact, seems like most teams are missing 2/3 of their opening day OF now.
If the injury problem is due to going from a 60 game season to 162, why are there so many injuries in the first 40 games? Intuitively, it seems like the problem would manifest itself in the later half of the season. Will the number of injuries increase as the games played climbs past 60?
Say you routinely warm up for 60 minutes before every game. If one day you warm up for only 10 minutes there's a much higher likelihood you'll get injured, and that injury is MUCH more likely to come earlier in the game than later.
Using your example, its seems like if you play 60 games vs 162, you should be more rested early the following season and less prone to injury. But if you only warm up for 10 minutes vs 60, you are not loose and more prone to injury. I think I may have missed your point.
Sometimes randomness can be explained, sometimes not. In this case, not.
He came back too soon because the team is so shorthanded because of injury. They were talking on the broadcast about how it's almost unheard of to have a grade 1 hamstring pull and be playing a week later. Then not 2 min later he came out of the game.
Your comment gave me a haddock.
Mckinstry plays two games in the OF and now he's a fellow OF
He's played 14 games in the majors as an outfielder for a total of 94 innings.
Take the 5 million free clams next year and walk away AJ
This is the same hamstring he hurt earlier in the year, but because they were so banged up, he tried to play thru it with rest. Just let em heal
McKinstry is starting his rehab assignment today/tomorrow. Bellinger next week. Both should be be back 05/21 for the Dodgers series against the Giants
Hopefully they can stay off the IL for an extended period of time, the injuries to all these great players on pretty much every team have just been insane.
Pujols in a blueish hue uniform will need to learn how to play center field
Tsutsugo going to LA according to the mlb app. Another guy to fix with interesting potential
MLB Trade Rumors is not affiliated with Major League Baseball, MLB or MLB.com