Alex Villanueva
LACoSheriff
.@lapublichealth has authority to enforce a new mask order, but the underfunded/defunded will not expend our limited resources and instead ask for voluntary compliance. Read my full statement by visiting lasd.org/la-county-health-officer-order-to-mask-while-indoors/ pic.twitter.com/Je1nMerWrO
Supervisor Kathryn Barger
kathrynbarger
I am concerned by rising cases, but I don't believe the mask mandate will help efforts to stress vaccine efficacy and compel unvaccinated residents to get vaccinated. LA County should remain aligned with the State instead of creating confusion and disagreement at the local level.

LA Public Health
lapublichealth
LA County's COVID-19 test positivity rate increased by 700% in just one month - jumping from 0.5% to 3.7%. The vaccines can protect you from serious illness, hospitalization and death. Find a location near you at VaccinateLACounty.com pic.twitter.com/ycY9Ichr0K

LA Public Health
lapublichealth
COVID-19 Daily Update: July 17, 2021 New Cases: 1,827 (1,266,227 to date) New Deaths: 11 (24,579 to date) Current Hospitalizations: 462 pic.twitter.com/I44FXs69i1
The Los Angeles County Department of Public Health on Monday reported "a significant increase in the number of people hospitalized each day for Covid-19 illness."
There were 528 people with Covid-19 hospitalized as of today; last Monday, there were 372 people hospitalized. That's a 42% rise in one week. On June 15, when California dropped its pandemic restrictions, there were 218 people hospitalized. Cases have increased 700% since June 15, and the L.A. Department Public Health said today that "we are now beginning to see corresponding increases in hospitalizations."
Test positivity increased tenfold, from the 0.4% on June 15 to Monday's test positivity rate of 4.1%. That puts L.A. — and California — above the national test positivity rate of 3.77%, according to Johns Hopkins.
L.A. County confirmed 1,233 new cases of Covid-19 on Monday. It marks the 11th consecutive day where cases topped 1,000 and, according to health officials, is likely low due to reduced testing and delays over the weekend. That daily statistic is nearly three times the number of new cases reported just two weeks ago.
Of the two new deaths reported today, one person that passed away was older than 80 and one was between the ages of 65 and 79. Deaths, say public health officials, are a lagging indicator, meaning they only tick up weeks after cases and hospitalizations rise. There is some evidence of fewer severe instances of Covid among those who are vaccinated, though how that plays out in L.A. remains to be seen.
The Public Health Department warned again Monday of the risks the more infectious Delta variant poses to the nearly 4 million people in L.A. County who have not been or are not eligible to be vaccinated, including 1.3 million children younger than 12.
A new mask order for everyone while indoors in all indoor public places, regardless of vaccination status, went in to effect on Saturday at 11:59 p.m. It includes venues, gatherings and businesses such as offices, retail, restaurants, gyms, theaters, family entertainment centers, meetings, and state and local government offices serving the public. Standard exceptions apply for children under the age of two, for those with certain medical conditions or disabilities that prevent masking, and for those whose job doesn't permit masking.
Subscribe to Deadline Breaking News Alerts and keep your inbox happy.
New and returning series on broadcast, cable and streaming
Series that made it or didn't make it in 2020-21
Schedule of shows from the broadcast networks
Get our latest storiesin the feed of your favorite networks
We want to hear from you! Send us a tip using our annonymous form.
Sign up for our breaking news alerts
Copyright © 2021 Penske Business Media, LLC. All Rights reserved.
Read full article at Deadline
Good Morning America 19 July, 2021 - 08:01pm
23 ABC News | KERO 19 July, 2021 - 08:01pm
CBS 8 San Diego 19 July, 2021 - 08:01pm
CBS Los Angeles 19 July, 2021 - 08:01pm
WTVR CBS 6 19 July, 2021 - 08:01pm
FOX 11 Los Angeles 19 July, 2021 - 08:01pm
msnNOW 19 July, 2021 - 08:01pm
As part of the state's new normal, restaurants can operate at full capacity, as can gyms, movie theaters and every other indoor venue. Vaccinated people are also no longer required to wear masks indoors, though the state's most populous county is now preparing roll back some of its new rules.
As various publications and public health experts have detailed this afternoon, as of 11:59 p.m. this Saturday, July 17, everyone in Los Angeles County will once again be required to wear a mask indoors when in public.
Notably, this new requirement applies across the board — even fully vaccinated visitors and residents will need to mask up.
BREAKING—With #COVID19 cases and hospitalizations surging, Los Angeles will now *require* indoor mask again, **regardless of vaccination status**. @CountyofLA's mandate is what needs to be done to slow #DeltaVariant—where is our @CDCgov? @CDCDirector—please rules update ASAP. pic.twitter.com/9vxQJbANES
— Eric Feigl-Ding (@DrEricDing) July 15, 2021
It's a confusing but not entirely unexpected shift, given the rapid spread of a new, even more contagious version of COVID-19, commonly referred to as the "delta variant."
Kroger CEO on earnings beat, raising guidance
Watch CNBC's full interview with US Commerce Secretary Wilbur Ross
Biden is pushing tech to fight misinformation, says Kara Swisher
Andreessen Horowitz's Arianna Simpson on new crypto partnership
Airlines, cruise lines, energy stocks take massive hits in market sell-off
Delta Air Lines CEO Ed Bastian on strong leisure travel demand
NYC office landlords desperately try to hold on to tenants
Bezos prepares for space launch tomorrow
Legoland coming to New York in 2020
Bill Ackman still sees a massive economic boom despite delta variant
Watch CNBC's full interview with billionaire investor Bill Ackman
Europe floods 'unprecedented' in intensity, Aon says
The Pre-Markets Rundown: July 19, 2021
Just over 69% of Los Angeles County residents age 16 and older have received at least one dose of a COVID-19 vaccine, but that still leaves a significant percentage of the population vulnerable.
Although the risk to fully vaccinated people remains low, it's unreasonable to expect businesses to confirm each customer's vaccination status in determining whether or not they should be wearing a mask — requiring face coverings across the board may be the only way to ensure compliance.
As of now, the county doesn't appear to have any immediate plans to implement additional restrictions, and that should remain the case as long as case numbers don't continue to rise.
If community spread remains an issue, however, new measures may be added, Los Angeles County health officer Dr. Muntu Davis told the Los Angeles Times. "Anything is on the table if things continue to get worse, which is why we want to take action now," he said.
Over in Las Vegas, all Venetian and Palazzo employees — regardless of vaccine status — are required to wear masks indoors as of July 17. In a statement to TPG, a spokesperson for the company said:
As COVID-19 cases continue to rise across the U.S., there's a good chance more precautions might be on the way.
SPONSORED: With states reopening, enjoying a meal from a restaurant no longer just means curbside pickup.
And when you do spend on dining, you should use a credit card that will maximize your rewards and potentially even score special discounts. Thanks to temporary card bonuses and changes due to coronavirus, you may even be able to score a meal at your favorite restaurant for free. 
These are the best credit cards for dining out, taking out, and ordering in to maximize every meal purchase.
Editorial Disclaimer: Opinions expressed here are the author's alone, not those of any bank, credit card issuer, airlines or hotel chain, and have not been reviewed, approved or otherwise endorsed by any of these entities.
Like us on Facebook to see similar stories
Please give an overall site rating: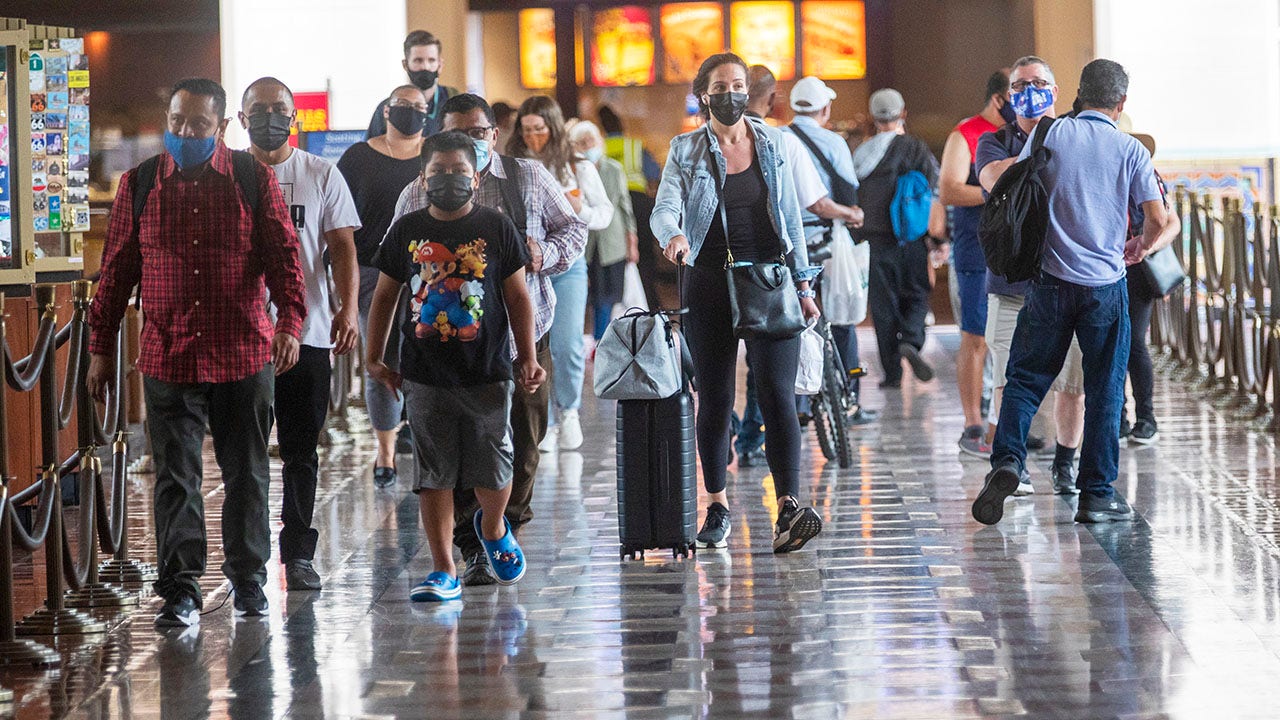 Fox News 19 July, 2021 - 09:24am
This material may not be published, broadcast, rewritten, or redistributed. ©2021 FOX News Network, LLC. All rights reserved. Quotes displayed in real-time or delayed by at least 15 minutes. Market data provided by Factset. Powered and implemented by FactSet Digital Solutions. Legal Statement. Mutual Fund and ETF data provided by Refinitiv Lipper.
Fox News contributor Dr. Marc Siegel on L.A. County restoring mask requirements regardless of an individual's vaccination status.
Coronavirus case numbers are spiking in areas across the country with the rise of the Delta variant, but while Los Angeles County, California, is responding with the return of mandatory mask usage, several states are refusing to do the same.
Unlike during previous periods in the pandemic that saw rises in cases and deaths, Americans now have the availability of several COVID-19 vaccines, which a number of governors are pointing to as a reason to let their residents decide what precautions to take.
"For over a year and a half, South Carolinians have learned about the virus, they know what to do to protect themselves from it, and the vaccine is available to anyone who wants it," a spokesperson for South Carolina Gov. Henry McMaster told WBTW.
A day after LA County said it was bringing back a mask requirement for indoor spaces, McMaster's office said the governor "will not allow for the restriction of South Carolinians in any way."
Similarly, Washington Gov. Jay Inslee stated that he has no plans to require masks, encouraging people to get shots instead.
"That is not under active consideration at the moment," Inslee said about a mask mandate, according to MyNorthwest.com. "But I will tell you, the folks that live in these vaccine deserts, they have the right to protect themselves, and the best way is to get their friends and neighbors vaccinated."
Inslee acknowledged the sharp rise in case numbers but said "the acceleration has not been significant enough in our book to warrant that."
On Tuesday, Washington announced that 70% of residents 16 and older have received at least one vaccine dose so far.
"We are using the tool of vaccinations," Inslee said. "That's the ultimate answer to this pandemic. We don't want to be wearing masks for the next 32 years – vaccines stop this thing dead."
Florida, which has also seen a spike, remains opposed to mask mandates given the availability of vaccines. In May, Gov. Ron DeSantis signed an executive order prohibiting city and county governments in the state from imposing mask mandates, while allowing private businesses to require masks if they so choose. According to DeSantis' office, the governor will not be changing this, despite Florida having 45,604 new cases between July 9 and July 15, nearly double that of the previous seven days.
"Gov. DeSantis has ruled out COVID lockdowns and mask mandates," press secretary Christina Pushaw told the Tampa Bay Times, pointing to Florida's below-average death rate. "The key to Florida's success has been protecting the most vulnerable, i.e. seniors and residents of long-term care facilities."
Pushaw also said that those suffering the most from COVID-19 are in large part unvaccinated.
"With vaccines being freely available all over the state, Floridians are encouraged to get vaccinated if they have not done so already," she said.
In Texas, which has also seen a significant rise in cases, the city of Austin issued guidelines calling for people to wear masks, but that recommendation cannot carry the weight of law because Gov. Greg Abbott has prohibited mask mandates.
Unlike the Los Angeles mandate, Austin's recommendation is targeted at those who have not been vaccinated. LA County's indoor mask requirement applies to all, including those who are fully vaccinated.
Get all the stories you need-to-know from the most powerful name in news delivered first thing every morning to your inbox
You've successfully subscribed to this newsletter!
This material may not be published, broadcast, rewritten, or redistributed. ©2021 FOX News Network, LLC. All rights reserved. Quotes displayed in real-time or delayed by at least 15 minutes. Market data provided by Factset. Powered and implemented by FactSet Digital Solutions. Legal Statement. Mutual Fund and ETF data provided by Refinitiv Lipper.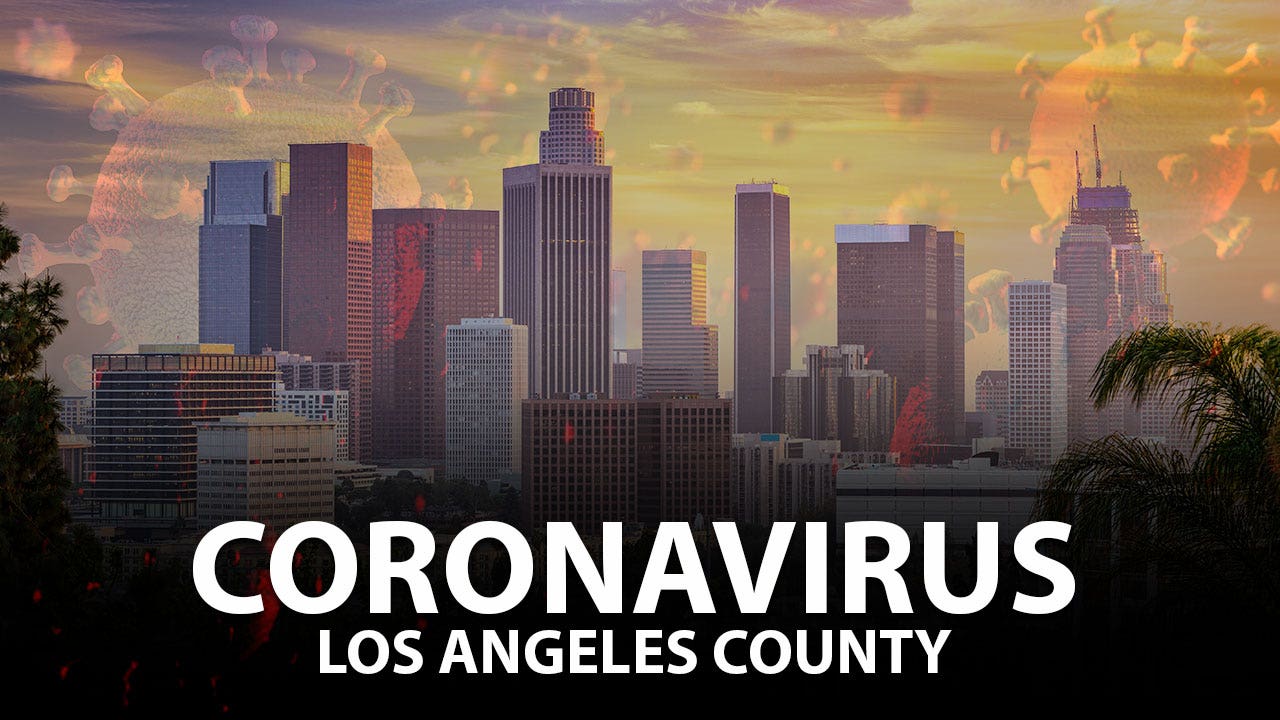 FOX 11 Los Angeles 19 July, 2021 - 04:51am
Los Angeles County's indoor mask mandate is back in effect.
LOS ANGELES (CNS) - Los Angeles County reported another 1,635 cases of COVID-19 and four additional deaths Sunday, as the county continues to see aresurgence in the pandemic that has seen local case rates and hospitalizations skyrocket.
It was the tenth consecutive day that at least 1,000 new cases were reported.
Sunday's figures -- which brought the county's totals to 1,267,860 cases and 24,583 fatalities since the pandemic began -- likely reflect reporting delays over the weekend, according to the Los Angeles County Department of Public Health.
The number of people hospitalized in Los Angeles County due to the virus jumped from 507 on Saturday to 528, while the number of those patients in intensive care rose from 103 to 112, according to state figures.
Sunday's daily test positivity rate was 3.8%. On July 4, it was near 1.5% and on June 15 -- the day most statewide restrictions were lifted -- test positivity was near 0.5%.
Health officials have attributed the recent spike to the presence of the more infectious Delta variant and the intermingling of unmasked individuals where vaccination status is unknown.
A new face-covering mandate went into effect in Los Angeles County at 11:59 p.m. Saturday that requires everyone to wear masks in indoor public spaces regardless of their vaccination status.
PREVIOUS COVERAGE: LA County's indoor mask mandate officially goes into effect
"Given the increased intermingling among unmasked people where vaccination status is unknown, the millions of people still unvaccinated, and the increased circulation of the highly transmissible Delta variant, we are seeing a rapid increase in COVID-19 infection," County Public Health Director Barbara Ferrer said. "The level of COVID-19 transmission we are currently experiencing is now leading to significant increases in serious illness and hospitalizations and requires us to take immediate action to prevent erosion of our recovery efforts."
"And while vaccinations are by far the most powerful tool we have, we are nowhere near herd immunity. While we continue efforts to increase vaccination coverage and build confidence in the vaccines, the simplest and most effective public health measure to add back is to require that everyone wear a mask in all indoor public places and businesses. For those of us already vaccinated, we have been required for the last couple of months to continue to wear masks in many other public places including on all public transit, at all health care settings, schools and day care facilities. This was done in recognition that the vaccines, while extraordinarily effective, are not perfect and that we continue to have an obligation to reduce risk as much as possible."
Not everyone at the county is on board with the new mandate. Sheriff Alex Villanueva said Friday his deputies will not actively enforce the mask-wearing mandate, insisting his department is under-funded. He also said the requirement for vaccinated people to wear masks "is not backed by science and contradicts the U.S. Centers for Disease Control and Prevention guidelines."
County Supervisor Kathryn Barger, the lone Republican on the five-member Board of Supervisors, also criticized the mandate for running afoul of federal and state rules on masking. She also said the mask mandate won't help the county's efforts "to stress the efficacy of the vaccines and compel unvaccinated residents to get vaccinated."
"By deviating from the state, we create confusion and disagreement at the local level, which hinders public trust and takes away from our primary messaging which should be to encourage individuals to get vaccinated with urgency given the spread of the Delta variant," Barger said.
Fellow board members Hilda Solis, Janice Hahn and Sheila Kuehl have come out in favor of the mandate.
"The county has chosen a reasonable response given that virtually everyone agrees requiring proof of vaccination status before entering buildings is unrealistic," Kuehl said. "This keeps businesses open but makes it less likely unvaccinated people will just skip masks and put us all at risk. Until we can lower community transmission again and get more Angelenos vaccinated, we all need to pitch in and keep from providing breeding grounds for even more variants."
Hahn echoed that sentiment, saying on Twitter: "Right now, unvaccinated people are required to wear masks indoors -- but they aren't and they are spreading this virus to other unvaccinated people."
Solis said Saturday that the new rule on face coverings was not tantamount to another lockdown. 
"I want to emphasize that this indoor mask requirement does not stop us from enjoying all the great activities we have available through the county's re-opening," she said. "We can still go out and engage in indoor shopping, supporting our local restaurants through indoor dining, catching a great movie, and so much more."
The masking mandate was announced Thursday by county Health Officer Dr. Muntu Davis. "We're not where we need to be for the millions at risk of infection here in Los Angeles County, and waiting to do something would be too late given what we're seeing now," Davis said.
Davis said the rate of virus spread in the county has officially risen from moderate to substantial, with infections five times more likely to occur among unvaccinated residents.
The county previously only recommended indoor mask-wearing by vaccinated people in an effort to slow the spread of the virus and protect unvaccinated residents. People who are unvaccinated have always been required to wear masks indoors, although enforcement was left up to individual business owners and was generally on the honor system. 
The masking order will remain in place "until we see improvements" in case transmission, he said.
Asked if the county might consider re-implementing other health restrictions -- such as capacity limits and physical distancing, Davis said, "Everything is on the table if things continue to get worse."
The mandate means customers are again required to mask up when entering any indoor public establishment, including retail shops, grocery stores, restaurants and workplaces. Davis said indoor dining will remain open, but customers will have to remain masked while they are not eating or drinking.
The city of Long Beach, which has its own health department separate from the county, announced Thursday night it will align with the county and also require indoor mask wearing for all. In a statement, Long Beach officials said the city has seen a 288% increase in average daily cases over the past two weeks. The city's average daily rate of new cases has risen to 7.5 per 100,000 residents, up from an average of only one per 100,000 residents on June 15.
PREVIOUS COVERAGE: Long Beach masks: Residents to be required to mask up indoors regardless of vaccination status
Pasadena, which also has its own health agency, has not aligned with the county and will continue only recommending indoor masking. But the city is monitoring "COVID case rates in Pasadena and are reviewing options for a mandate."
This material may not be published, broadcast, rewritten, or redistributed. ©2021 FOX Television Stations