LA Public Health
lapublichealth
As Delta Variant Circulates, Public Health Recommends Masking Indoors as a Precaution - 3 New Deaths and 259 New Confirmed Cases of COVID-19 in Los Angeles County. View ow.ly/kjtK50FkuyV pic.twitter.com/16a6fBHByC

Dr. Syra Madad
syramadad
US COVID-19 cases rise, likely due to Delta variant www.cidrap.umn.edu/news-perspective/2021/06/us-covid-19-cases-rise-likely-due-delta-variant
JOHN NICOLSON MP
MrJohnNicolson
'With surging Delta Covid rates hitting the hospitality and aviation sectors especially hard will the PM extend the furlough scheme to help save jobs?' @Dr_PhilippaW asks. "No" says Boris Johnson. #PMQs
ɪᴀɴ ᴍ. ᴍᴀᴄᴋᴀʏ, ᴘʜᴅ 🦠🤧🧬🥼🦟🧻🧙‍♂️
MackayIM
Tanami COVID cluster rises "first case from Tanami was a Victorian mine worker who is suspected to have been infected with the Delta variant of COVID-19 at the Airport Novotel Langley quarantine hotel in Brisbane" -was this been confirmed (link me)? disq.us/t/3yk9dhi
But the Los Angeles County Department of Public Health cited a growing share of new cases linked to the delta variant, which was first detected during India's catastrophic surge of infections and has upended reopening plans across the globe, in "strongly recommending" a return to masking. Los Angeles dropped its mask mandate for vaccinated people with the rest of California on June 15, with limited exceptions for public transportation, hospitals and schools.
County health officials said 123 people were infected with the delta variant from June 4 to 18. Ten were fully vaccinated, and none of those people needed hospital care. Three people infected with delta were partially vaccinated, and 110 were not vaccinated; two people were hospitalized.
"Fully vaccinated people are well protected against serious illness and disease caused by variants of concern including the Delta variant," Barbara Ferrer, the county's public health director, said in a statement.
Los Angeles officials are also concerned by reports of some fully vaccinated people contracting cases of the delta variant in Israel and want to learn more about the variant and how it spreads.
"We want to make sure we understand that people who are fully vaccinated aren't getting infected in large portions or small portions in a way that allows them to unknowingly transmit to others," Los Angeles County Health Officer Muntu Davis said in an interview.
The World Health Organization on Friday urged fully vaccinated people to continue wearing masks in light of delta's rapid spread. Israel on Sunday reinstated an indoor mask mandate, which had been lifted two weeks ago, in response to a spike in delta cases, but it declined to adopt more stringent restrictions because of its high vaccination rate.
The CDC does not plan to change its guidance that allows fully vaccinated people to take off their masks in most settings.
"We are fortunate to have highly effective vaccines in this country that are widely available for those aged 12 and up," Kristen Nordlund, a CDC spokeswoman, said in a statement to The Washington Post. "People who are fully vaccinated are protected, including from the variants currently circulating in the country such as delta. That is not the case in every country where some of the vaccines they are using are not as effective as the ones we have here in the U.S."
Los Angeles appears to be an outlier in its call to resume masking. Pennsylvania and King County, Wash., which includes Seattle, on Tuesday dropped their mask mandates for the vaccinated.
Davis said Los Angeles County wanted to be especially careful because it has 4 million residents who are unvaccinated or too young to receive the shot. He stressed that officials are avoiding disruptions by not mandating masks or restoring restrictions on businesses.
"This is really, hopefully, a temporary recommendation as we learn more about what this virus is actually doing," Davis said. "This is one of the easier things to do. It doesn't disrupt your daily routine, it doesn't disrupt business, and it doesn't disrupt the economy. It's just a mask, but it's very helpful."
Los Angeles bears the scars of being the epicenter of the nation's devastating winter surge, eclipsing 200 deaths a day in January while ambulances and hospitals were forced to conserve oxygen.
Cases have since plummeted, daily fatalities now number in the single digits and nearly 60 percent of eligible residents have been fully vaccinated. Officials worry the delta variant will rapidly spread through the unvaccinated, noting that it made up half of the variants sequenced in Los Angeles County in the week ending June 12.
"It's just a small inconvenience for those who have been vaccinated to try to be good citizens by wearing masks indoors," said Robert Kim-Farley, an epidemiologist and professor at the UCLA Fielding School of Public Health. "Hopefully this can be a wake-up call for those who are still on the fence about getting vaccinated to become vaccinated so that we can all stop wearing masks."
But some experts say public health authorities who don't differentiate between the vaccinated and unvaccinated may end up dissuading holdouts from getting shots.
"You just told the unvaccinated, 'Yeah, get vaccinated, it's so scary, but of course, you'll still have to mask because it's so scary,' " said Monica Gandhi, professor of medicine at the University of California at San Francisco. "If I were an unvaccinated person who was debating whether to get vaccinated, I would think, 'Oh wow, there's no point, looks like the delta variant would break through the vaccine anyway.' "
Evidence shows the opposite: Nearly all serious British cases have been among the unvaccinated or partially vaccinated as the delta variant dominates new infections. The CDC says a growing body of evidence shows people who have been fully vaccinated with a Pfizer or Moderna mRNA vaccine are less likely to have asymptomatic cases or transmit them to others.
The juxtaposition of these developments showing the vaccines' effectiveness against the delta variant and the new mask guidance left some Los Angeles residents confused.
Ashley Pavone, 25, recently started to feel comfortable going out barefaced even though she was among the first in line to get vaccinated in February as a restaurant worker.
"I thought we were moving forward with this, and that's why I've been vaccinated for so long, so it's upsetting to think we'd have to now move backward. I wonder if there's any facts behind this or if it's just another rule," Pavone said after a maskless trip to a Vons supermarket in the Echo Park neighborhood of Los Angeles. "If masks are being used again, then people may not go out as much, and then we'd see our tips decrease."
Steve Morales said he still wears a mask while working his shifts as a Vons clerk, even though he's vaccinated and his workplace doesn't require it, because he's uneasy about what customers have been exposed to. Still, he has no interest in tangling with customers about masks.
"I don't give people my opinion about it; it's up to them," said Morales, 64.
Rhea Boyd, a pediatrician who has advocated for improved vaccine access for communities of color, said Los Angeles should be commended for working to prevent its residents from letting their guard down and laying the groundwork to restore restrictions if necessary to quell an explosion in delta cases.
"Los Angeles County didn't reinstate a mask mandate, they put out a recommendation. It's to prepare people to see something is different about the delta variant," Boyd said. "It may be hard to hear this because we all want to believe that what was such a traumatic year is all behind us, but the truth is, we are still very much confronting a pandemic."
Coronavirus maps: Cases and deaths in the U.S. | Cases and deaths worldwide
Vaccines: Tracker by state | Guidance for vaccinated people | Kids | How long does immunity last? | County-level vaccine data
What you need to know: Variants | Symptoms guide | Masks FAQ | Personal finance guide | Follow all of our coverage and sign up for our free newsletter
Got a pandemic question? We answer one every day in our coronavirus newsletter
Read full article at The Washington Post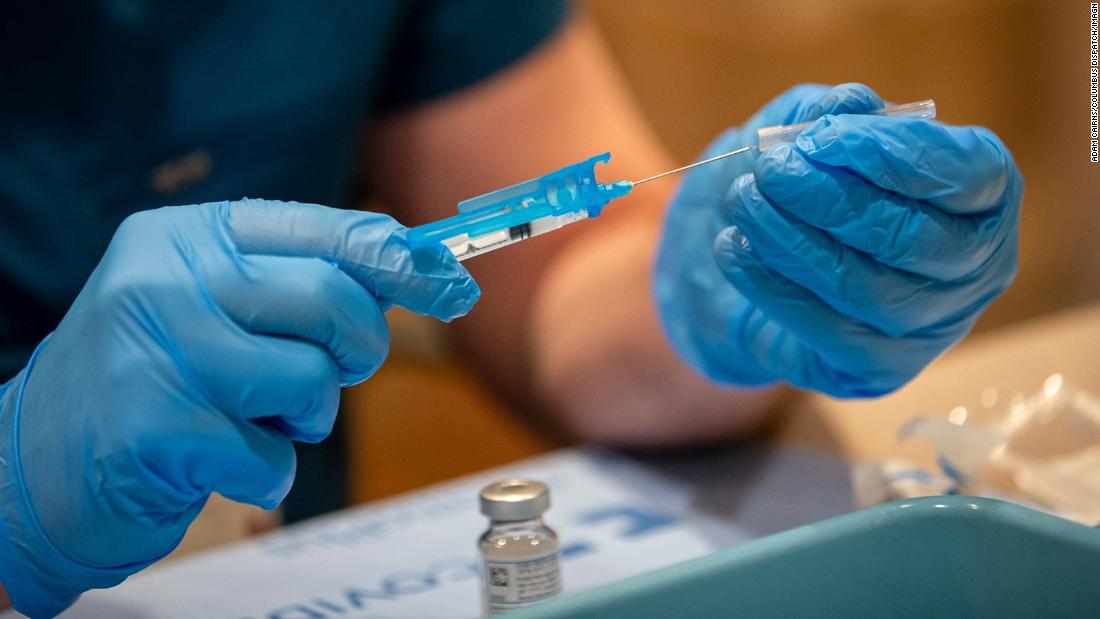 CNN 30 June, 2021 - 08:02am
Updated 3:10 PM ET, Tue June 29, 2021
CNN's Jacqueline Howard, Alexandra Meeks, Christina Bowllan, Naomi Thomas, Maggie Fox, Elizabeth Cohen and Lauren Mascarenhas contributed to this report.
CNBC 30 June, 2021 - 08:02am
LONDON — The coronavirus delta variant first discovered in India has now spread around the world, prompting further waves of infections in countries like the U.K.
Now, there are increasing signs that mainland Europe is seeing a sharp rise in cases too.
The EU is certainly worried about the spread of the highly infectious delta variant which evidence suggests is around 60% more transmissible than the alpha variant first found in England, causes more hospitalizations and slightly reduces the efficacy of vaccines.
A number of European countries have introduced further restrictions on visitors from the U.K., but experts believe it's only a matter of time before it takes off in mainland Europe — and there are strong signals it already has.
On Tuesday, French Health Minister Olivier Veran said that the delta variant now represents some 20% of Covid-19 cases in France, up from last week's estimate of it representing 9-10% of cases.
Germany's public health body, the Robert Koch Institute, said this week that the delta variant accounted for around 36% of the cases in the week of June 15 - 20, up 15% from the week before. Lothar Wieler, president of the RKI, also told officials the variant now already represents more than 50% of registered cases in Germany, Deutsche Welle reported Tuesday.
Meanwhile, Italy's national health institute said Friday that cases attributed to Covid variants delta and kappa (a "variant of interest," according to the World Health Organization, that's related to the delta variant) have surged in Italy in the past month, accounting for nearly 17% of total Covid cases.
Spain and Portugal have also reported a rise in delta variant cases as have Poland, Russia, Switzerland and Turkey. In addition, the delta plus variant — a mutation of the delta mutation — has been detected in pockets of Europe too.
Read more: Delta Covid variant has a new mutation called 'delta plus': Here's what you need to know
Germany and France are among the countries that have imposed quarantine restrictions on British travelers and Berlin has gone one step further, calling on the EU to take a unified approach when it comes to requiring British travelers who come to the bloc to quarantine.
The move could likely be a case of acting too little, too late, experts note.
"I doubt if European countries with their open economies and more limited border checks, quarantine measures and tracking and tracing will be able to push back delta for long ... especially given that there is extensive local circulation already," Tom Wenseleers, an evolutionary biologist and biostatistician at the Catholic University of Leuven in Belgium, told CNBC Tuesday.
He noted that the actual number of infections in Europe caused by the delta variant could be much higher than estimates currently suggest.
"I estimate that in Portugal 90% of the diagnosed cases now may be delta, but with a strong geographic focus around Lisbon. Many other countries in Europe, like Spain, Germany, Belgium, Luxemburg, Sweden and the Netherlands are not far behind though, with over 50% of all diagnosed cases now also estimated to be delta there," he noted.
The delta variant now accounts for 95% of all new cases sequenced in the U.K. and where Britain goes, it's likely that the U.S. and Europe will follow, experts believe. The European Centre for Disease Prevention and Control said last week that it estimates that by the end of August the delta variant will represent 90% of all Covid viruses circulating in the EU.
Covid vaccination programs could come to the rescue if countries in Europe can deploy shots fast enough. A study by Public Health England in May showed that having both doses of the Covid vaccines developed by AstraZeneca-Oxford University and Pfizer-BioNTech (the vaccines most widely offered in Europe) provide effective protection against the delta variant. Both vaccines were significantly less effective after only one shot, however.
As such, the race is now on in Europe to fully vaccinate millions of people and particularly the young who have been the last in line to receive a Covid shot. Data again from England shows that the young, unvaccinated, over-50s and people who have only had one dose of a Covid vaccine are the most at risk from infection by the delta variant.
KU Leuven's Wenseleers agreed that "vaccinating at maximum speed and asking people in particular risk groups to still exert caution will likely be the main options now" for the EU, "although more intensive border checks and tracking and tracing could help to buy some time until the vaccination campaign has progressed more, which will help to prevent resurgences," he added.
Trouble is already brewing in the EU over the outlook for the summer tourism season and whether to let Brits and others into the region particularly when, for a number of EU countries like Greece and Portugal, tourism is a key component of their economies.
How a potential new wave of delta-variant infections affects the region's wider economy and reopening is also yet to be seen, but economists are keeping a close eye on it.
Read CNBC's latest global coverage of the Covid pandemic:
These groups look to be most at risk from the Covid delta variant right now 
Australia's Perth city locks down in stepped up fight against delta variant 
"The Delta wave is rolling in," Holger Schmieding, chief economist at Berenberg Bank, said in a note Wednesday. "Following the UK with a lag of roughly seven weeks, recorded SARS-CoV-2 infections are apparently starting to edge up in the Eurozone amid major regional variations."
Assessing whether the "new wave" puts Berenberg's above-consensus forecasts for growth in the euro zone and the U.K. at risk (it has forecast GDP growth of 4.7% in the euro zone this year and 7% in the U.K.), Schmieding believed that forecasts would not be impacted to a significant extent.
"Thanks to rapid vaccination progress, we consider it unlikely that medical systems in the U.K. or on the continent will come under such pronounced strains again that new serious restrictions to economic activity will be needed again to keep the medical risks under control … However, we have to watch the risks carefully."
Got a confidential news tip? We want to hear from you.
Sign up for free newsletters and get more CNBC delivered to your inbox
Get this delivered to your inbox, and more info about our products and services. 
Data is a real-time snapshot *Data is delayed at least 15 minutes. Global Business and Financial News, Stock Quotes, and Market Data and Analysis.
ABC 10 News 30 June, 2021 - 08:02am