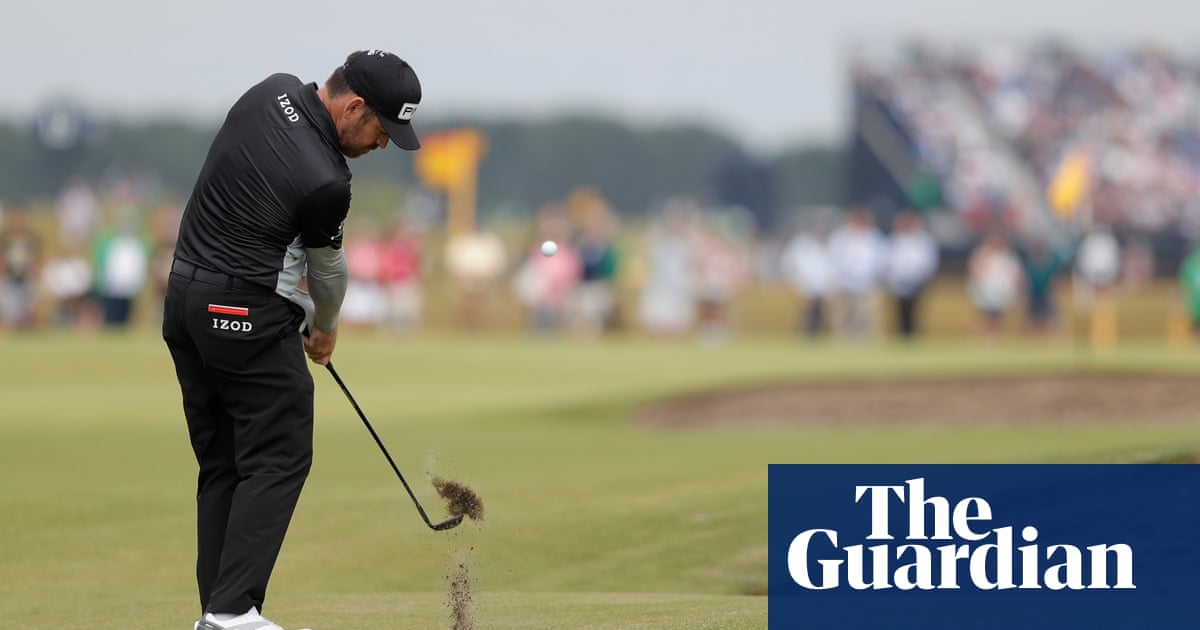 Spieth's win at the Texas Open in April, his first since he lifted the Claret Jug, endorsed a return to form. His 65 to begin the 149th Open continued the theme: Spieth's first round four years ago included precisely the same number of shots. Louis Oosthuizen's 64 left the South African once more in a major driving seat but Spieth was the name on everyone's lips in Kent. Golf loves its redemption tales.
"I feel like I've been trending the right way and certainly had a chance this year already at Augusta. I made some mistakes in the first round and second round that I shouldn't have made. I very well could have won that golf tournament this year."
"I look back and I had a chance to win at least one of the majors each year when I felt like I had no idea where the ball was going," Spieth said. "Which, I guess, could be bad and good. Golf is a game played between the ears." A confident Spieth is a dangerous Spieth.
Oosthuizen, who like Spieth was part of the morning wave, played the back nine in just 31. His unfussy approach is ideal for this environment. He will treat this 64 the same as a 74 or any number in between.
"Being creative is what I do," he said. "Being creative, especially with my iron shots, that's what I love to do. I feel like I have huge momentum heading into the next few days." Slower greens, widely perceived as a leveller, may also be in Morikawa's favour. Putting is the glaring weakness in his game.
Justin Rose, Jack Senior, Tommy Fleetwood, Andy Sullivan and Danny Willett provided some English scoreboard company for Morikawa. Could it be coming home? "Hopefully Royal St George's with the St George's cross is kind of a lucky omen this week," said Rose. "Right now, I think it's probably as strong a chance as we've had, maybe even ever." The absence of penalty kicks may help.
Phil Mickelson huffed and puffed his way to an 80. No wonder the US PGA champion looked shellshocked as he stepped from the final green. Weeks after Mickelson, the recipient of about as much media criticism as the Tooth Fairy, threw an almighty strop at a Detroit reporter who shed some light on an iffy gambling episode from bygone days, one can only hope the East Kent Mercury treads carefully.
Read full article at The Guardian