Lucifer's farewell run was a Hell of an emotional one, when all was said and done.
Season 6 of the twice-resurrected supernatural-tinged procedural largely hinged on the arrival of Lucifer and Chloe's grown daughter from the future. Played by Deadpool's Brianna Hildebrand, Rory aka Aurora came bearing a big ol' chip on her deadly angel wings, given that her father had been AWOL for her entire life.
The video Q&A above kicks off with series stars Tom Ellis and Lauren German sharing their initial reactions to learning about the timey-wimey twist.
"I was just like what?!" recalls Ellis with a laugh. "[But] as it started to resonate with me, I thought, 'This is the one dynamic we haven't ventured into, Lucifer as a parent and Lucifer reflecting on how he felt in that situation of being abandoned.'"
German admits, "I'm not such a strong swimmer in the 'time travel' [genre]," but "when it got to the really human side of that… who can't relate to that? When it got to the nuts and bolts, it was truly intriguing."
"I thought that was right on, and so smart and beautiful," German says. "You want Chloe and Lucifer to be together so badly… finally we get here… and then we have to say goodbye. But most stories that I love always have the bittersweet aspect to them. And it just makes the ending" — in which Chloe, after dying at an old age and with Rory at her side, reunited with Lucifer in Hell — "that much more poignant."
"It was hard to choke that one out on the day," German shares. "Tom and I were extremely misty-eyed in that moment" — especially after "making out for 42 hours," she says, for the throne sequence that preceded it!
US Open Tennis: UK's Channel 4 Strikes Deal With Amazon To Show…
Rapper Yo Gotti Buying Into DC United at $730 Million Valuation
'A Banquet' Review: Overstuffed and Underfed, This Chilling…
Luca Rea on Getting Quentin Tarantino to Spout at Length About…
Stop Scrolling and Start Streaming The Matrix Online Right Now
Powered by WordPress VIP
These cookies allow us to count visits and traffic sources so we can measure and improve the performance of our site. They help us to know which pages are the most and least popular and see how visitors move around the site. All information these cookies collect is aggregated and therefore anonymous. If you do not allow these cookies we will not know when you have visited our site, and will not be able to monitor its performance.
These cookies may be set through our site by our advertising partners. They may be used by those companies to build a profile of your interests and show you relevant adverts on other sites. They do not store directly personal information, but are based on uniquely identifying your browser and internet device. If you do not allow these cookies, you will experience less targeted advertising.
These cookies are necessary for the website to function and cannot be switched off in our systems. They are usually only set in response to actions made by you which amount to a request for services, such as setting your privacy preferences, logging in or filling in forms. You can set your browser to block or alert you about these cookies, but some parts of the site will not then work. These cookies do not store any personally identifiable information.
These cookies enable the website to provide enhanced functionality and personalisation. They may be set by us or by third party providers whose services we have added to our pages. If you do not allow these cookies then some or all of these services may not function properly.
Read full article at TVLine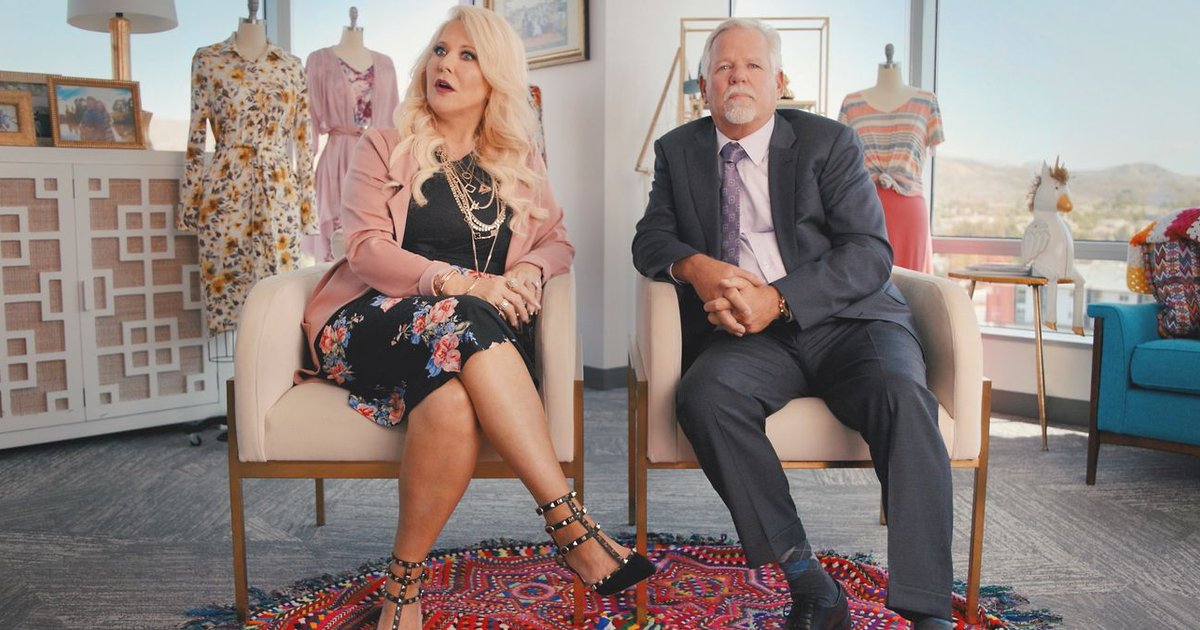 digitalspy.com 11 September, 2021 - 07:00am
"Hey, girl! I know this is random... but I think you'd be a great addition to my team! I make lots of money from working from home, and I don't even have to work my normal 9-5 job anymore. Do you want to know more?"
Put your hand up if you've received a message like this before from a long-lost friend.
It might have been about essential oils or vitamins or skincare. And chances are that it was linked to a multi-level marketing company.
LuLaRoe is just one of hundreds of multi-level marketing companies worldwide.
Known for their buttery soft leggings and brightly patterned maxi skirts, the company went gangbusters in the United States after promising young mothers a work-from-home salvation.
But behind the LuLaRoe success story, there was a dark underbelly.
Below, we unpack what LuLaRich is about and deliver our verdict on whether you should watch it.
LuLaRoe was founded in 2012 by DeAnne Brady and her husband Mark Stidham.
The company, which was named after three of their granddaughters Lucy, Lola and Monroe, began in the couple's spare room.
As a member of The Church of Jesus Christ of Latter-day Saints, DeAnne had a desire to create more options for comfortable yet modest women's clothing.
At first, she would sell brightly patterned maxi skirts and dresses at private home parties, and out of her car boot.
Amazon Prime Video's new documentary series, LuLaRich, delves into the bizarre world of LuLaRoe, demonstrating how the company evolved from a small side hustle to a billion dollar clothing empire accused of misleading thousands of women with their multi-level marketing platform.
Over four episodes, the documentary uncovers how the clothing company recruited thousands of women across the US to sell their products.
As seen in the documentary, LuLaRoe required its 'consultants' to pay up to $10,000 as a buy-in fee for their first round of stock, which they then sold via their personal social media pages. (That buy-in fee has since been reduced.)
When a new consultant paid that buy-in fee, the person who recruited them would receive a bonus – even if the new consultant didn't sell any of their clothing stock.
While the people at the top were raking in tens of thousands of dollars per month, the people at the bottom were often left with stock that simply didn't sell, leaving them out of pocket or barely breaking even.
Things later went from bad to worse when many consultants alleged their LuLaRoe products were turning up defective and damaged.
As one woman in the trailer said, "The whole house smelled like dead fart leggings."
In January 2019, the Washington State Attorney General's Office filed a lawsuit against LuLaRoe, alleging that the company is an illegal "pyramid scheme".
Since then, several more lawsuits have been filed against the business.
Yet, to this day, LuLaRoe is still a functioning company.
LuLaRich features interviews with consultants previously involved with the company, with some alleging questionable business practices and even "cult" behaviour.
The documentary series also features exclusive interviews with DeAnne and Mark, who appear largely blasé about the claims.
The behind-the-scenes stories that get more and more entertaining (and infuriating) as the series goes on.
Fyre Fraud for the true crime comedy documentary style, Netflix's (Un)Well for the questionable practice, and On Becoming a God in Central Florida for the weird world of multi-level marketing.
There are four episodes ranging from 40 to 45 minutes long. All four episodes will premiere on Amazon Prime Video in Australia on September 10.
If you like documentaries about scams or cults, you'll love LuLaRich.
As each episode of the four-part series airs, the LuLaRoe story becomes more and more entertaining and explosive.
Although much of the series is light-hearted in nature and shot in a way that conjures up images of flashy reality shows, LuLaRich features the stories of women that are genuinely moving, unbelievable, and infuriating.
Created by the famed directors of Fyre Fraud, LuLaRich is definitely worth watching.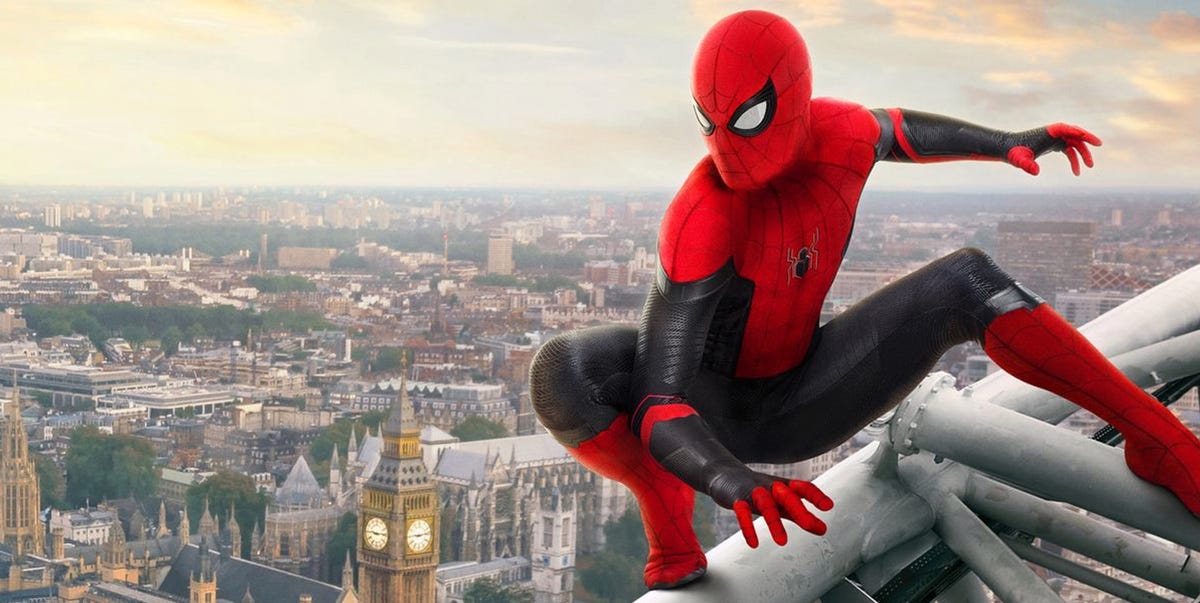 Den of Geek 10 September, 2021 - 05:00pm
Tobey, Andrew and Tom — all your friendly neighborhood Spider-Men.
Whether old Spider-Men show up or not, with No Way Home coming out in December, it might be a good time to brush up on your Spider-Man. Here's how to watch all the Spider-Man movies in order — in this case, the order they were released in chronologically still works best, because the constant rebooting means there isn't really a way to put the films together in a chronological order. Poor Peter keeps repeating high school over and over. Then, for true completists, we also threw in a few Spider-Man related films, even if he isn't the star of the show (or in it at all, in the case of Venom). These films may become more relevant as the Multiverse takes shape.
RELATED: How to Watch All the DC Movies in Order
RELATED: How to Watch All 13 X-Men Movies in Order
RELATED: How to Watch 'Star Wars' in Order
RELATED: A List of Upcoming Superhero Movies