IGGY AZALEA
IGGYAZALEA
I hate how miserable this app can be sometimes. Not for me, for y'all. I'm logging off. 🙂😹
IGGY AZALEA
IGGYAZALEA
If you're curious to know how the hell we made that truck scene happen…. Check out the BTS for Iam the Stripclub! m.youtube.com/watch?v=hBUAafDfxKk&feature=youtu.be
Herb Scribner
HerbScribner
Madonna says Britney Spears' conservatorship is 'a violation to human rights' www.cnn.com/2021/07/08/entertainment/madonna-britney-spears-conservatorship/index.html

JILL FRITZO
JILLFRITZO
Opening Up: @ParisHilton Said Britney Spears' Comments About Her During Her Conservatorship Testimony Were "Misunderstood" By The Media www.buzzfeednews.com/article/eleanorbate/paris-hilton-free-britney-spears-conservatorship-testimony via @BuzzFeed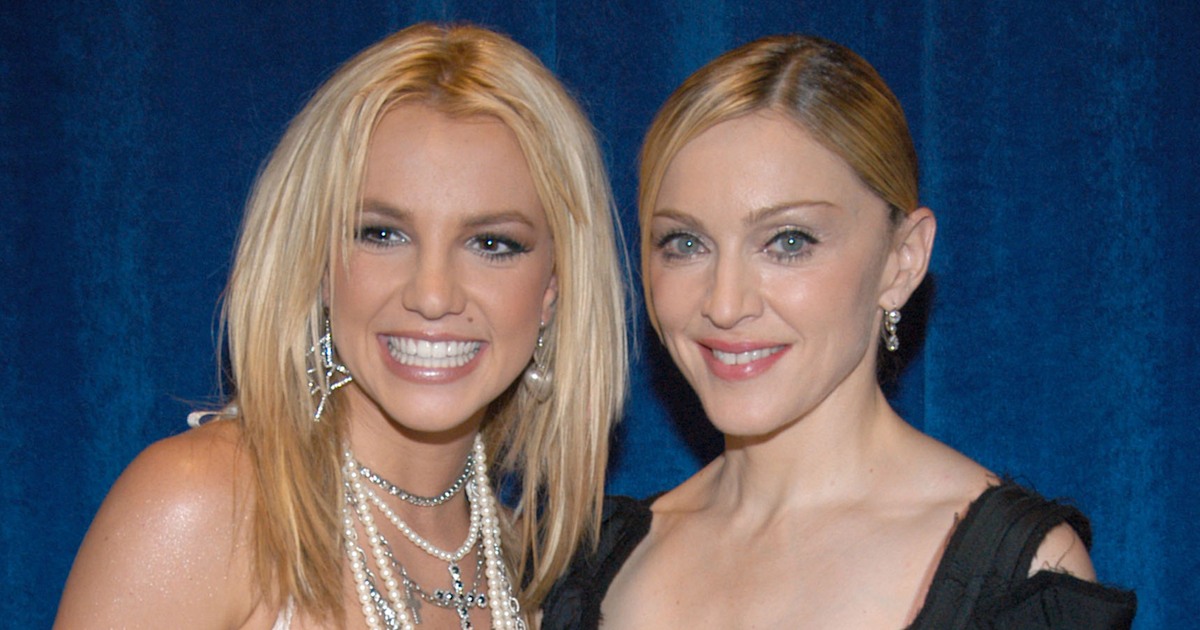 Jill Martin has home deals up to 80% off massagers, waterproof speakers and more
The Material Girl posted to her Instagram story Thursday a message in support of the pop star, who since 2008 has been under a conservationship involving her father that Spears called "abusive" in a court appearance last month.
"Give this woman her life back," Madonna captioned a photo of herself wearing a white T-shirt with "Britney Spears" written in purple on the front. "Slavery was abolished so long ago!"
"Death to the greedy patriarchy that has been doing this to women for centuries," she added. "This is a violation of human rights! Britney we coming to get you out of jail!"
Spears and Madonna, of course, are no strangers. They are both music legends and created one of the biggest moments in pop culture history when they kissed while performing at the 2003 MTV Video Music Awards.
In June, a judge denied Spears' request to remove her father as the conservator of her estate, prohibiting her from making decisions about her career, finances or personal life.
The judge's decision came after Spears said in a hearing that her family forbid her from removing an IUD birth control device in order to have another baby and that a former therapist gave her lithium, adversely affecting her ability to function.
"I've been in shock," she said. "I am traumatized. You know, fake it til you make it, but now I'm telling you the truth. OK. I'm not happy. I can't sleep. I'm so angry, it's insane and I'm depressed. I cry every day and the reason I'm telling you this is because I don't know how the state of California can have all this written in the court documents from the time I showed up and do absolutely nothing."
Madonna is the latest high profile star to speak out in support of Spears. She joins a chorus that includes Christina Aguilera, Cher, Spears' ex-boyfriend Justin Timberlake, Mariah Carey and Halsey, as well as the thousands of fans who are calling for the conservatorship to end as part of the #FreeBritney movement on social media.
She also said her father has enjoyed maintaining an inordinate amount of power over her.
"The control he had over someone as powerful as me, as he loved the control to hurt his own daughter 100,000%. He loved it."
Drew Weisholtz is a reporter for TODAY Digital, focusing on pop culture, nostalgia and trending stories. He has seen every episode of "Saved by the Bell" at least 50 times, longs to perfect the crane kick from "The Karate Kid" and performs stand-up comedy, while also cheering on the New York Yankees and New York Giants. A graduate of Rutgers University, he is the married father of two kids who believe he is ridiculous.
Read full article at Today.com
TODAY 09 July, 2021 - 11:00am
Inside Edition 09 July, 2021 - 11:00am
The Hollywood Reporter 09 July, 2021 - 11:00am
Entertainment Tonight 09 July, 2021 - 11:00am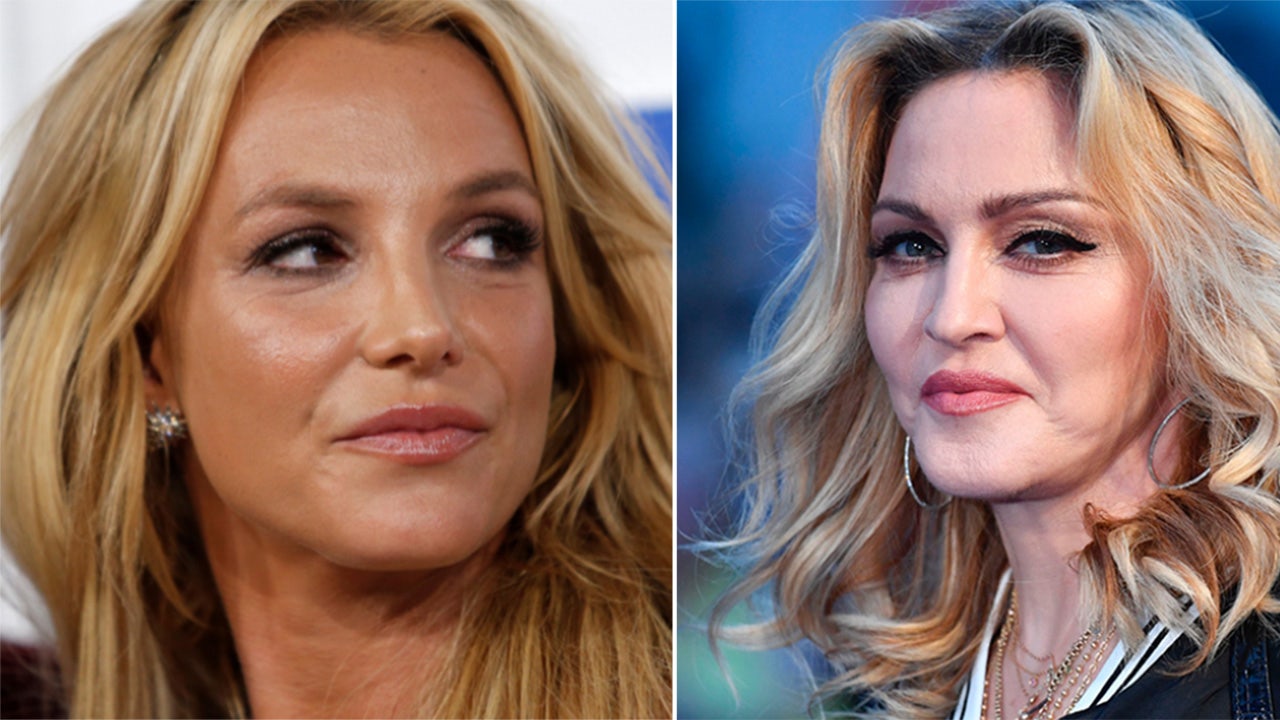 Fox News 09 July, 2021 - 07:17am
This material may not be published, broadcast, rewritten, or redistributed. ©2021 FOX News Network, LLC. All rights reserved. Quotes displayed in real-time or delayed by at least 15 minutes. Market data provided by Factset. Powered and implemented by FactSet Digital Solutions. Legal Statement. Mutual Fund and ETF data provided by Refinitiv Lipper.
Fox News Flash top entertainment and celebrity headlines are here. Check out what's clicking today in entertainment.
Madonna is the latest celebrity to weigh in on Britney Spears' conservatorship battle.
The Queen of Pop took to her Instagram Story on Thursday to speak out in support of Spears. She showed a throwback photo of herself wearing a t-shirt with the singer's name on it.
"Give this woman her life back," Madonna demanded in writing over the photo. "Slavery was abolished so long ago!"
"Death to the greedy patriarchy that has been doing this to women for centuries," her statement continues. "This is a violation of human rights! Britney we coming to get you out of jail!"
In the early 2000s, Madonna and Spears teamed up together on the song "Me Against the Music." The two also put on quite the memorable show at the 2003 MTV Awards with Christina Aguilera.
Madonna is now added to a long list of celebrities who have spoken out in support of Spears and demanded she be freed from her conservatorship, a desire the pop star expressed publicly for the first time in a court address on June 23.
Jamie, however, disagreed and objected to Montgomery's request for 24/7 live security services, estimated at over $50,000 per month.
This material may not be published, broadcast, rewritten, or redistributed. ©2021 FOX News Network, LLC. All rights reserved. Quotes displayed in real-time or delayed by at least 15 minutes. Market data provided by Factset. Powered and implemented by FactSet Digital Solutions. Legal Statement. Mutual Fund and ETF data provided by Refinitiv Lipper.
Yahoo Entertainment 08 July, 2021 - 05:31pm
Jamie Spears, who oversees Britney's estate, responded on Thursday to Montgomery's request for the conservatorship to pay for 24-7 security. Montgomery has been Britney's temporary conservator of her person for nearly two years. It's unclear if Montgomery already receives protection.
"Mr. Spears is very concerned about the situation that has been developing for many months and the dangerous rhetoric that has been circulating for quite some time regarding the Conservatorship," his attorneys write, noting "the increasing number of threatening communications and social media posts directed to individuals involved in the conservatorship, apparently including Ms. Montgomery now."
"Mr. Spears, himself, has been the subject of innumerable and ongoing threats as well — not just recently, but for years," the document continues. "So. Mr. Spears understands well the challenges inherent in the position he holds and the work he performs on behalf of his daughter."
Jamie "disagrees with and objects" to Montgomery's 24-7 request for security "for an indefinite period of time," which he estimates to be more than $50,000 per month, or around $68 an hour.
It's interesting what Jamie deems reasonable to spend his daughter's money on.
Court filings earlier this year showed how the elder Spears, whose been in charge of Britney's finances since 2008, compensates those involved in the conservatorship. For example, the singer is expected to dish out more than $2 million in legal fees for her father alone this year. (Court documents revealed Jamie paid a communications strategist — or media handler — around $850 an hour to, essentially, clear up the perception that he's a "villain.")
In Montgomery's filing on Wednesday, her attorneys state "there has been a marked increase in the number and severity" of threatening messages since the June 23 hearing was "illegally broadcast." The messages "threaten violence and even death."
The document made it clear that Montgomery doesn't plan on resigning — unlike Bessemer Trust, the wealth management group that was supposed to act as co-conservator of Britney's estate with Jamie; Britney's court-appointed lawyer, Samuel Ingham; and Britney's longtime manager, Larry Rudolph.
"Since Ms. Spears has requested that Petitioner retain her position as conservator, Petitioner has no intention of abandoning her by resigning because of these threats," Montgomery's filing reads. The document includes a screenshot of a text purportedly from Britney asking that Montgomery "stay as my co-conservator of person" so that the singer can get a new attorney.
In Jamie's filing, it's emphasized that Montgomery "is not the only person involved in this Conservatorship who has received threatening communications and/or death threats." The docs mention Britney's sister, Jamie Lynn, as being one of the family members receiving threatening communications.
"Mr. Spears is informed and believes that the Conservatee's Court-Appointed Counsel, Mr. Ingham, has received threatening communications including receiving two very threatening voicemail messages just this weekend. Mr. Spears himself and his counsel have also received similar threatening communications, including threats of violence and death, for some time," Jamie's attorneys write.
Another hearing is set for July 14.
Britney Spears showed off her back -- sans a shirt -- in a photo shared on Instagram on Wednesday. The pop star has been active on social media amid her ongoing conservatorship battle.
Brian Hugh Warner, better known as Marilyn Manson, surrendered in Los Angeles in connection with a 2019 assault charge New Hampshire that was made public in May.
Bryan Anthony Rhoden is charged with three counts of murder, three counts of aggravated assault and two counts of kidnapping
Andrew came just short of the 200 IM world record at the Olympic trials.
Sean McDonough said Jon Gruden wasn't into telling stories during the broadcast.
Isabella Kidman Cruise gave followers a quick peek of herself, sharing a tense clip on Instagram while she watched the England national soccer team
Lil Baby was reportedly arrested alongside two others after police say they found marijuana their car. Harden was not in the car.
A magnitude 5.9 quake shook the California-Nevada border Thursday, with people reporting feeling a jolt hundreds of miles away, according to the USGS.
Biden is set to sign an executive order on Friday aimed at promoting competition across the U.S. economy — including measures that target big tech companies, aim to lower prices for consumers and call for greater scrutiny of mergers across several industries.
Toyota has reversed itself and now says its political action committee will no longer contribute to the Republican legislators who voted against certifying Joe Biden's presidential election victory. "We understand that the PAC decision to support select members of Congress who contested the results troubled some stakeholders," Toyota said in a statement Thursday. "We are actively listening to our stakeholders, and at this time, have decided to stop contributing to those members of Congress who contested the certification of certain states in the 2020 election."
A lawyer for Kyle Rittenhouse, the teenager accused of fatally shooting two demonstrators and wounding another at a Black Lives Matter protest last summer, claimed this week that he'd gunned down one victim because he was a sex offender. According to a motion filed in court Thursday, Rittenhouse's legal team is arguing that the teen opened fire on Jospeh Rosenbaum in Kenosha because the man wasn't legally able to own his own gun, due to his criminal history. "As a convicted felon and sex offende
Viewers fell in love with the 14-year-old early on in the competition, calling her "a boss."
"I have lost my father, and I don't have my sister with whom to grieve," Julia Quinn said
Advocates for cannabis reform told Yahoo News the White House's response to the Olympic sprinter's suspension was just the latest disappointment.
When the coronavirus ravaged Florida, Gov. Ron DeSantis defiantly bucked mask mandates. In the two weeks since a 12-story condo tower in this coastal community suddenly crumbled, killing at least 64 people, DeSantis has stood somberly with local officials, including Democrats, as they assessed the damage.
The video of the satirical song went viral, and was then lambasted by conservative media — even prompting death threats against the vocalists.
You may laugh at this husband's methods, but he nailed it.
Jason Momoa's preferred workouts are pretty physically demanding, and they don't involve going to a gym.
At least 64 people have now been confirmed dead and 76 others remain potentially unaccounted for since a 12-story residential building partially collapsed in South Florida's Miami-Dade County last month. Approximately 55 of the oceanfront complex's 136 units were destroyed, according to officials. Surfside Mayor Charles Burkett told reporters that the decision was "a result of a consensus by those closest to the rescue efforts that the possibility of someone still alive is near zero."
The pair tied the knot in September 2012
Daily Mail 08 July, 2021 - 01:45pm
By Brian Marks For Dailymail.com
Jamie Lynn Spears shot back at fans of her sister Britney Spears after it was revealed that she hasn't been profiting off the singer's conservatorship.
In a testy Instagram Stories post Tuesday, the 30-year-old actress confirmed that she wasn't on Britney's payroll by sharing a DailyMail.com headline.
'Facts....' she wrote, confirming the news. 'Now leave my broke-a** alone.'
'Facts': Jamie Lynn Spears, 30, shared a DailyMail.com story about her being the only family member not on her sister's payroll, and urged social media users to 'leave my broke-a** alone' 
Jamie Lynn has previously been open about the harassment she has been receiving amid reports of her sister's efforts to end her longtime conservatorship.
Earlier this month, she wrote on Instagram about the threats social media users had been leveling at her family.
'Hi, I respect that everyone has the right to express themselves, but can we please stop with the death threats, especially the death threats to children. - JLS,' she said in a text post on her Insta Stories.
The former Nickelodeon star has been receiving backlash from Britney's fans for staying silent in the wake of her shocking testimony about the freedom's she has allegedly been deprived of due to her conservatorship.
Scary: Earlier this month, Jamie Lynn wrote on Instagram about the threats social media users had been leveling at her family, including 'death threats to children'
Family business: The New York Times reported that Britney's father Jamie Spears earns more than $16K per month running her conservatorship, while her mother Lynne, 66, and brother Bryan, 44, are also on the payroll; seen in 2019
Last month, The New York Times revealed that Britney and Jamie Lynn's father Jamie Spears earns $16,000 a month for being the co-conservator of his daughter's finances, plus an $2,000 per month for office space rent.
Britney's mother Lynne, 66, and brother Bryan, 44, also also on the payroll, though it hasn't been reported how much they make off of the Toxic singer's estate.
Jamie Lynn is the only member of Britney's immediate family who doesn't appear to be profiting from the conservatorship.
The financial benefits to her family have reportedly created tension between the pop star and her family in recent years.
'Jamie, Lynne, and Spears's brother, Bryan, have all spent years on Spears's payroll, and, as friends who spoke with her at the time recalled, she was increasingly resentful of their efforts to influence her,' The New Yorker reported on Saturday.
Even if she's not directly profiting off her sister's conservatorship, Jamie Lynn is still entangled in her financial affairs.
No financial interest: Jamie Lynn is still the trustee of Britney's multi-million trust, which will be paid out to her children after Britney's death; seen together in 2003
Back in August, it was revealed that Jamie Lynn had been appointed the trustee of Britney's multi-million dollar trust in 2018.
According to The Blast, Britney created the trust in 2004 'to protect her vast fortune and provide for her children's financial future.'
The Stronger hitmaker will be the sole beneficiary of the trust while alive, but upon her death Jamie will take charge of distributing the funds to her children Sean, 15, and Jayden, 14.
In court documents from August 2020, Jamie Lynn requested all assets from the trust be moved into 'one or more accounts with Fidelity Brokerage Services with her as the custodian,' the Los Angeles Times reported.
Restricted: Britney has complained about not being able to get an IUD removed to start a family with her boyfriend Sam Asghari; seen in 2919 
The controversy over Britney's conservatorship ratcheted up after she blasted her treatment in a fiery statement to the judge overseeing her case.
Among the most shocking details was her claim that she has an IUD implanted that she hasn't been allowed to have removed.
After saying she wanted 'to be able to get married and have a baby,' she claimed that 'this so-called team won't let me go to the doctor to take it out because they don't want me to have children, any more children.'
Britney reportedly doesn't trust her doctors enough to allow them to evaluate her to determine if the conservatorship can be ended. 
'She doesn't have much trust for the doctors that she has worked with so far,' a source close to the situation told People. 'She feels like they have failed her.'
The comments below have not been moderated.
The views expressed in the contents above are those of our users and do not necessarily reflect the views of MailOnline.
By posting your comment you agree to our house rules.
Do you want to automatically post your MailOnline comments to your Facebook Timeline?
Your comment will be posted to MailOnline as usual.
Do you want to automatically post your MailOnline comments to your Facebook Timeline?
Your comment will be posted to MailOnline as usual
We will automatically post your comment and a link to the news story to your Facebook timeline at the same time it is posted on MailOnline. To do this we will link your MailOnline account with your Facebook account. We'll ask you to confirm this for your first post to Facebook.
You can choose on each post whether you would like it to be posted to Facebook. Your details from Facebook will be used to provide you with tailored content, marketing and ads in line with our Privacy Policy.
Part of the Daily Mail, The Mail on Sunday & Metro Media Group
Deadline 08 July, 2021 - 12:59pm
Senior Editor, Legal & TV Critic
As the exits and resignations from Britney Spears' controversial conservatorship snowball, the focus has now turned to the bottom line of the singer's more than $50 million fortune. Specifically, one day after temporary co-conservator Jodi Montgomery requested big bucks for increased security amidst death threats, the singer's father and co-conservator wants to solidly put the kibosh on handing out any more cash.
"If the Court grants the Ex Parte Petition, it is anticipated that Ms. Montgomery will not be the only one requesting additional protection to be paid by the Conservatorship Estate," the opposition from the elder Spears states (read it here). "The nasty rhetoric and threatening emails, social media posts, and voicemail messages are pervasive and ongoing and impact multiple people involved in or related to the Conservatorship, including the Conservatee, Mr. Spears, other family members, Ms. Montgomery allegedly, and many of their attorneys and other professionals involved – some more than others, and some more threatening than others," the potentially pugilistic filing adds.
Facing the alleged harsh intimidation that has come out of the glaring spotlight of Britney Spears' sometimes shocking remarks to LA Superior Court Judge Brenda Penny and others on June 23, Montgomery is asking for $50,000 a month for 24/7 protection.
That sum is based on an estimation from Black Box Security, who have been providing protection in various forms for the Spears conservatorship, of the requirements at Montgomery's "residence / home office for a couple of months," according to a proposed order submitted to the court.
Citing threats of "violence and even death" in her July 7 petition, court appointed licensed private professional fiduciary Montgomery said that "security has determined the security risk to be serious enough to recommend that 24/7 physical security be provided to Petitioner on an interim basis in order to protect her from harm and until such time as Petitioner can make certain security improvements at her home office/residence."
Part of the not so passive aggressive showdown between the co-conservators, one who is distinctly not in his daughter's good books and one who at least has a working relationship with the singer, will be over time, as well as money.
Montgomery's admittedly pricey petition calls the new security funding request something that is on an "interim basis" and in the proposed order says around "two weeks," at least initially. However, the elder Spears refers to Montgomery's request "as too vague and open-ended, and improperly and inexplicably seeks to shifts the burden of ensuring her safety to Mr. Spears."
With wealth management firm Bessemer Trust dropping out of its role last week as co-conservator for the 39-year old Spears' career and finances, the power of writing the checks is solely in the hands of Jamie Spears. In that vein, the elder Spears, who has dominated the unique and complex arrangement over his daughter since it was instigated in 2008, isn't interested in playing the bad guy, so to speak.
This matter, like so many others apparently in the Spears' conservatorship, will be addressed in a still scheduled July 14 hearing in Judge Penny's DTLA courtroom.
Long the subject of criticism over the often shrouded workings of the arrangement that leaves Britney Spears will little agency in her own life, Jamie Spears filed documents on June 29 seeking a probe into "serious allegations" raised by his daughter in her telephone statement to the court on June 23. There is certainly a civil war swipe of sorts embedded in the elder Spears' filing of late last month. If for no other reason than revelations of an IUD that Britney wants out and medication side effects fall under the purvey of the 2019 appointed Montgomery, who is in charge of the singer's personal affairs.
Swirling around all this is the resignation of Britney Spears' court appointed lawyer Samuel Ingham III and her long time manager Larry Rudolph earlier this week. Yesterday, among other moves in the much maligned conservatorship, Jamie Spears' ex-wife and Britney's mother Lynne Spears sought approval from the court to have her daughter be able to pick her own attorney in lieu of the exit of Ingham. The matriarch has no official role in the conservatorship, but is listed as an "interested party," for obvious reasons.
Subscribe to Deadline Breaking News Alerts and keep your inbox happy.
New and returning series on broadcast, cable and streaming
Series that made it or didn't make it in 2020-21
Schedule of shows from the broadcast networks
Get our latest storiesin the feed of your favorite networks
We want to hear from you! Send us a tip using our annonymous form.
Sign up for our breaking news alerts
Copyright © 2021 Penske Business Media, LLC. All Rights reserved.
The Hill 08 July, 2021 - 12:30pm
At 39, Spears has been constrained for 13 years by a legal conservatorship under California law. During that period, she performed over 248 shows in Las Vegas — grossing $137.7 million, recorded four studio albums, and performed in four world tours. 
The question before the California courts is whether this global megastar and mother of two boys is so legally incapable of caring for herself that virtually all personal and financial decisions must be made by other people, not of her choosing. To date, California courts have answered this question in the affirmative, over Spears's objections. The person primarily empowered to legally control her life, again over her objections, is her father, Jamie Spears. 
Akin to a guardianship, a conservatorship occurs in California when "a judge appoints a responsible person or organization . . . to care for another adult . . . who cannot care for himself or herself or manage his or her own finances." There are two types of conservatorships under California law. According to the state's website, a "Lanterman-Petris-Short (LPS)" conservatorship is "used to care for adults with serious mental health illnesses who need special care," such as "very restrictive living arrangements (like living in locked facilities) and require extensive mental health treatment (like very powerful drugs to control behavior)." 
A "probate conservatorship," which is the one Spears has, is for "adults who cannot take care of themselves or their finances, . . . often elderly people, but can also be younger people who have been seriously impaired, like in a car accident." Although temporary versions are available, Spears is under a permanent one, which the website explains is reserved for people needing a higher level of care than "adults with developmental disabilities who cannot fully care for themselves or their finances."
Spears's dad requested the conservatorship after a series of incidents in the wake of her separation from Kevin Federline, whom she married in 2004 and divorced two years later after the birth of their second child. Yet it remains unknown what conditions could possibly be so serious to compel the State of California to keep Britney in a conservatorship 13 years later. As recently as June 23 of this year, a judge rejected her plea for freedom from those "exploiting my life," and sealed from public scrutiny the full court records that might shed light on the rationale for her ongoing legal subordination. 
While the divorce case was pending and Spears was still nursing her youngest, who was barely one year old, the couple shared custody. In February of 2007, she shaved her head and hit a paparazzo's car with an umbrella. According to a recent piece in The New Yorker, both incidents occurred after Federline refused her access to the kids, photographers in pursuit. People within her orbit suspected that she was suffering from post-partum depression or possibly using drugs and alcohol at the time. In the custody case, the judge cited "habitual, frequent uses of controlled substances and alcohol" to justify awarding primary custody to Federline and giving Spears a right to visit four times a week with a court-ordered monitor, Robin Johnson, who later called it "probably one of the saddest cases that I've ever done in my entire life." (California law requires judges to presume that joint custody is in the child's best interest absent evidence that the child's health, safety, or welfare calls for one parent to lose that presumption, among other factors.) 
Meanwhile, Spears became increasingly upset and stopped sleeping. In January 2008, a bodyguard arrived to take the boys back to their dad's house. She handed over the older child but took the baby into the bathroom. Federline's lawyers called the police and the fire department. With news crews circling, four helicopters arrived, along with numerous police officers and firemen with axes. Spears's then-manager, Sam Lufti, opened the unlocked bathroom door to find her holding the sleeping baby. Law enforcement took the child, strapped Spears onto a gurney, and involuntarily hospitalized her pursuant to a California law that is available if a "mentally disordered" person is "a danger to others, or . . . herself, or gravely disabled." The law requires a detailed explanation to the person being detained, including information about consulting an advocate. 
After a subsequent dustup involving Lufti, law enforcement had Spears involuntarily committed for a second time. This round, while Spears was hospitalized, a court implemented the conservatorship without her knowledge or consent, pursuant to an exception to the law's notice requirements. Spears was appointed a lawyer, Sam Ingham, who continues to earn an annual salary of $520,000. (According to available court records, Spears gets $2,000 per week.) Ingham later told the court that Spears told him she's "afraid of her father," whom Federline accused of child abuse, although no charges were filed. Spears has reportedly been unable to hire a lawyer of her own choosing.
The initial conservatorship hearing lasted 10 minutes and involved no questions or testimony. Reports were provided by three psychiatrists, one of whom recently said, "I don't know why she still has a conservatorship." The temporary conservatorship named a lawyer (who was ultimately replaced by a financial institution, which recently stepped down) as co-conservators. In October 2008, the temporary conservatorship was made permanent. Although the court has repeatedly denied Spears's request to have her father removed, a professional conservator, Jodi Montgomery, was added in 2019 to temporarily manage her personal life.
To date, Jamie Spears reportedly retains the primary legal power to negotiate his adult daughter's business deals, sell her property, restrict her visitors, control her spending, file restraining orders against people that concern him (including her former manager, Sam Lufti), restrict her access to a cell phone, decide if she can remarry, and even forbid the removal of her IUD, a contraceptive device, so she can have more children. 
Legally speaking, this is shocking. The Due Process Clause of the 14th Amendment exists to protect against arbitrary restraints of individual liberty by the government. The constitutional guarantee operates in two ways: it requires notice and a hearing before liberty can be restrained, and it forbids restraints on certain types of liberty altogether, such as the right to marry. Some of those who maintain that Spears still needs to be controlled are making substantial sums from her continued success as an international music icon. In the #MeToo era, one wonders whether, if Federline were the superstar who crossed identical boundaries of "normal" behavior, he too would remain in perpetual legal internment.
The Hill 1625 K Street, NW Suite 900 Washington DC 20006 | 202-628-8500 tel | 202-628-8503 fax
The contents of this site are ©2021 Capitol Hill Publishing Corp., a subsidiary of News Communications, Inc.