Akamai Technologies
Akamai
Akamai is experiencing a service disruption. We are actively investigating the issue and will provide an update in 30 minutes.

Matthew Prince 🌥
eastdakota
Not sure yet why so many sites online not loading, but confirmed it's not a @Cloudflare issue. Bad days happen to everyone so hope whoever is having one it gets resolved quickly. #hugops
MTA. Wear a Mask. Stop the Spread.
MTA
You may be unable to access several digital tools, including new.mta.info and MYmta, because of the global Akamai outage right now. In the meantime, please DM @NYCTSubway or @NYCTBus if you need any help.
A net outage Thursday disrupted service to many major websites and online services including the PlayStation Network, Steam and video game 'Fortnite.'
A link has been sent to your friend's email address.
A link has been posted to your Facebook feed.
Multiple websites went offline briefly across the globe Tuesday after an outage at the cloud service company Fastly, revealing how critical a handful of companies running the internet's plumbing have become. (June 8) AP Domestic
A major internet outage Thursday disrupted many popular websites and online services.
Among the companies reportedly facing at least some online disruption were UPS, FedEx, airlines Delta and Southwest, financial sites Charles Schwab, US Bank and Fidelity, HBO Max, Costco, EA, and tech companies Amazon, Google, and Microsoft.
Game services including the PlayStation Network and Steam PC gaming store site were also affected.
A note on the Downdetector.com site said, "Reports indicate there may be a widespread outage at Akamai, which may be impacting your service."
Headquartered in Cambridge, Massachusetts, Akamai is one of only a few major content delivery networks including Amazon, Cloudflare and Fastly. A major disruption at Fastly in June affected a slew of sites including Amazon, Google, Reddit, Twitch, USA TODAY, CNN, The New York Times, the Financial Times and the U.K. government website.
Content delivery networks, or content distribution networks (CDNs), store popular content – think TV episodes or movies on Amazon, Netflix or Disney+ – at data centers around the globe so users can access them more efficiently. So net disruptions can disrupt consumers' ability to stream content.
On its Twitter page, Akamai posted about 12:45 p.m. ET that it had "implemented a fix for this issue, and based on current observations, the service is resuming normal operations."
We have implemented a fix for this issue, and based on current observations, the service is resuming normal operations. We will continue to monitor to ensure that the impact has been fully mitigated.
That came after an earlier post that "Akamai is experiencing a service disruption. We are actively investigating and will provide an update in 30 minutes."
Akamai is experiencing a service disruption. We are actively investigating the issue and will provide an update in 30 minutes.
Akamai also posted that the outage was not the "result of a cyberattack on the Akamai platform."
We are continuing to monitor the situation and can confirm this was not a result of a cyberattack on the Akamai platform.
Soon after Akamai issued its update, ThousandEyes posted its analysis of the situation. "Though brief, the scope of the outage impacted many sites and applications ranging from gaming sites to major banks, airlines and more that leverage the Akamai CDN service," the cloud intelligence firm said.
According to ThousandEyes, the disruption affected Akamai's Edgekey DNS (Domain Name System) service – think of it as a virtual switchboard operator that connects your request from a browser or other net device – preventing users from reaching desired sites, stored on Akamai's content delivery network.
"DNS is a critical first step in reaching a web property and while Akamai's CDN service does not appear to have been impacted, it was unreachable for many users during the incident," it said.
From ~8:38am PT - 9:45am PT, Akamai's Edgekey DNS service—a critical dependency to direct users to its CDN edge—suffered an outage that prevented users around the globe from reaching its customers' sites. pic.twitter.com/5VUo8y2aih
© 2021 USA TODAY, a division of Gannett Satellite Information Network, LLC.
Read full article at NBC News
NBC News 22 July, 2021 - 06:11pm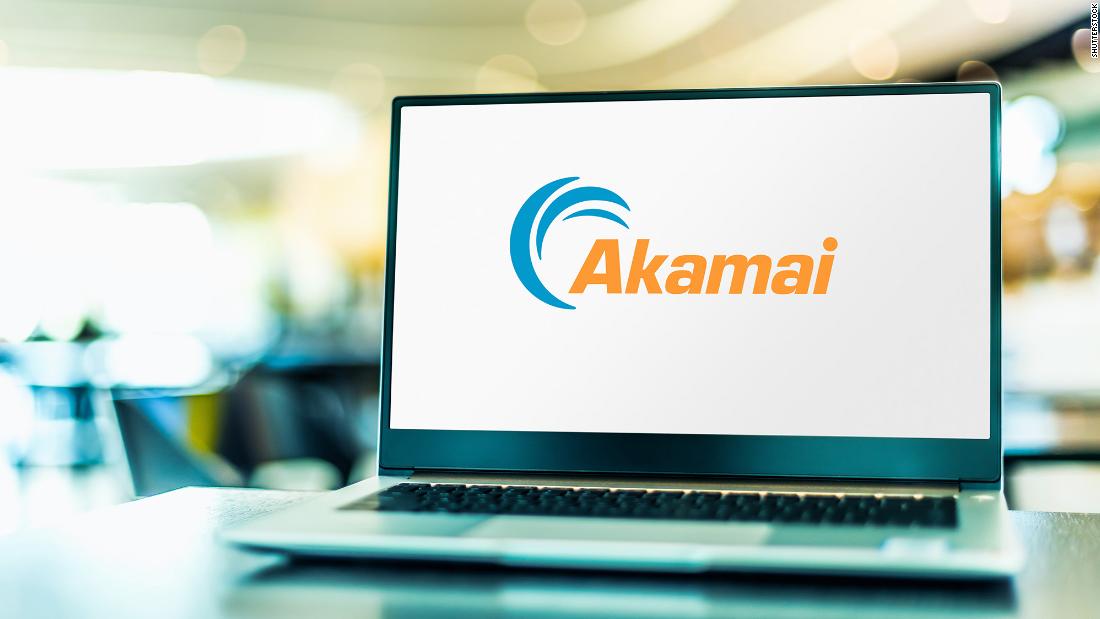 CNN 22 July, 2021 - 06:11pm
Updated 3:08 PM ET, Thu July 22, 2021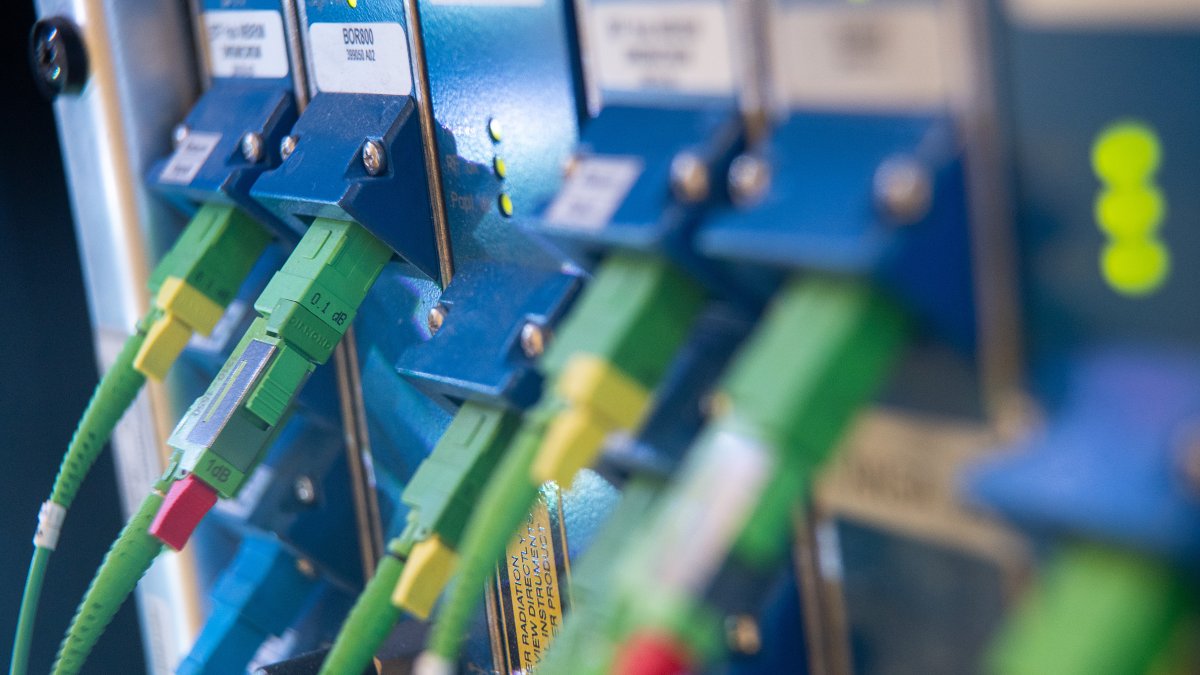 NBC New York 22 July, 2021 - 06:11pm
A widespread disruption caused severe outages for some of the world's biggest websites on Thursday afternoon - and it was all caused by a software update gone horribly wrong.
DownDetector.com showed a sharp and simultaneous spike in outage reports for prominent travel, retail, financial and gaming websites globally. In most cases, the spike in outage reports appeared to start around 11:40 a.m. ET.
Even the Tokyo Olympics website and app were reported to be intermittently down, just hours before the Opening Ceremony.
Some municipal governments reported disruptions to 911 service as well in places like Illinois and Virginia.
Akamai, which operates one of the world's largest and most crucial content delivery networks, reported a problem with its service at about 12:10 p.m. ET. Many partners, including Britain's National Health Service, specifically cited that disruption as a cause of the outage.
At 12:47 p.m. ET, Akamai tweeted that it had implemented a fix and that systems were returning to normal. The company later confirmed that the outage was not the result of a cyberattack - but rather, a bad software update that disrupted the DNS system, which directs users to websites.
"We apologize for the inconvenience that resulted. We are reviewing our software update process to prevent future disruptions," the company tweeted.
The outages did not appear to have any operating impact on the Tokyo Olympics, where competition was already underway ahead of the Opening Ceremony on Friday.
CNBC 22 July, 2021 - 06:11pm
Several major websites briefly went down Thursday in a widespread outage linked to content distribution network Akamai.
By about 12:50 p.m. ET, Akamai said it fixed the issue and the service seemed to be back to normal. The company later said on Twitter that the issue was caused by a software update that triggered a bug. It confirmed the incident was not a result of a cyber attack on its platform. Akamai said the disruption lasted for "up to an hour" and apologized for the inconvenience.
Akamai, whose operation helps data move around the internet, said on its website earlier Thursday that it was investigating "an emerging issue with the Edge DNS service."
Oracle had also pointed to Akamai as the source of the issue, which impacted some Oracle cloud properties, but it said resources within its own cloud service were not affected.
The Domain Name System is like a phone book for websites. The technology figures out the right IP addresses to use when people try to go to individual websites. The Edge DNS service from Akamai takes care of this work for apps and websites and protects against distributed denial-of service, or DDoS, attacks.
Delta Air Lines, British Airways, Capital One, Go Daddy, Vanguard, UPS, LastPass, AT&T and Costco were among the websites loading slowly or showing "DNS failure" Thursday afternoon.
The outage caused some real-world disruptions. For example, Delta customers could not use the airline's website or app to check into flights until Akamai fixed the problem.
Got a confidential news tip? We want to hear from you.
Sign up for free newsletters and get more CNBC delivered to your inbox
Get this delivered to your inbox, and more info about our products and services. 
Data is a real-time snapshot *Data is delayed at least 15 minutes. Global Business and Financial News, Stock Quotes, and Market Data and Analysis.
CBS46 News Atlanta 22 July, 2021 - 06:11pm
404 Page not found with labyrinth on a white background. Concept Internet webpage vector illustration of maze and 404 Page not found. Report that the page is not found.Vector illustration.
ATLANTA (CBS46) — A massive internet outage is affecting some of the biggest companies in the world, including Delta Airlines.
The outages started Thursday morning and were down for the better part of an hour.
Some of the affected sites have started to come back up slowly and surely.  Delta, which appears to be back up now, posted a statement at the top of their website that said:
Several other sites posted messages on their landing page in the middle of the outage. Based on research from CBS46, here are the websites that have been affected:
At this time, it is unclear as to what caused the outage. CBS46 has attempted to call several of these companies, but has yet to receive a response. 
A sweeping internet disruption on Thursday briefly took out a wide range of major corporate websites — from FedEx and Delta Airlines to HSBC a…
Email notifications are only sent once a day, and only if there are new matching items.
There was a problem reporting this.
CBS New York 22 July, 2021 - 06:11pm
Fox Business 22 July, 2021 - 06:11pm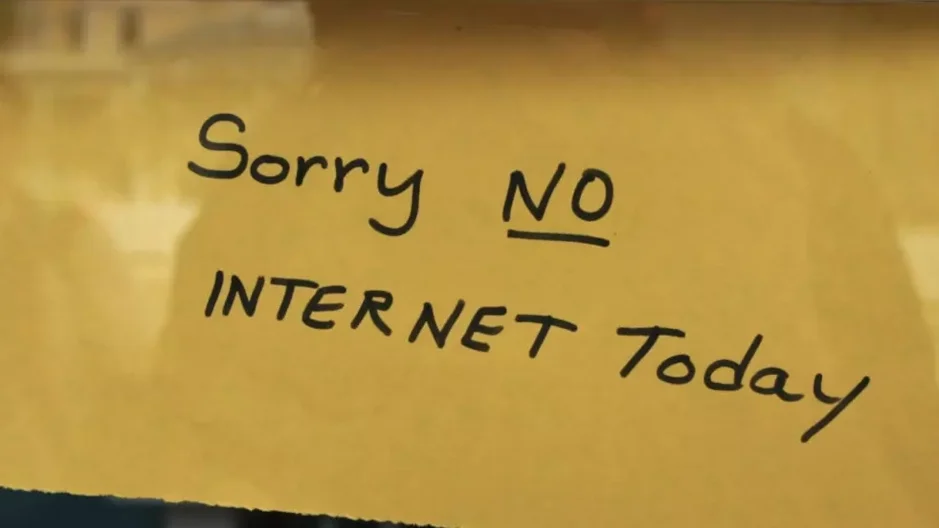 PhoneArena 22 July, 2021 - 01:07pm
Galaxy Unpacked: get exclusive Samsung offers
Galaxy Unpacked: get exclusive Samsung offers