natasha
nmasc_
duolingo is hiring people to help with M&A transactions. 1) it has historically stayed away from M&A 2) signals some diversification pre-ipo 3) i could see it buying a language-learning startup that has worked on speech/pronunciation or live learning techcrunch.com/2021/05/03/duolingo-ec1-future/
Decisions made early in the pandemic are having lasting effects on the ability of industries to fulfill surging demand.
That's an old line used in commodity markets, and it helps explain why the great inflation scare of 2021 has eased some in recent weeks. When the price of something soars because demand outstrips supply, it has a way of self-correcting. Buyers, scared off by high prices, find other options, and sellers crank up production to take advantage of a profit opportunity.
It is an idea simple enough to be taught in the first few weeks of any introductory economics class, but one with powerful implications for the American economy as it aims for a post-pandemic reboot.
Several of the key products whose prices had soared in the spring have grown less expensive, as producers have increased output and buyers have held tight. This is particularly evident with lumber; as of Friday, its price was down 47 percent from its early-May peak (though still well above historical norms). Sawmills responded to soaring prices by pushing the limits of their capacity.
The prices of corn, copper and a variety of other economically important commodities are also down by double-digit percentages since early May. This supports the notion that the inflation the world has been experiencing is transitory — set to ease in the months ahead as the laws of supply and demand take hold.
Markets have plenty of flaws and imperfections, but when it comes to allocating scarce goods and sending signals to sellers to make more and buyers to buy less, they work quite well.
But just because markets work doesn't mean they will work instantly. The complexity of the way many of the goods still in short supply are produced, transported and sold means that people in those markets are reluctant to predict the kind of snapback evident in lumber prices.
For them, a number of different problems — many but not all caused by the pandemic — are colliding at once, creating supply tangles that are taking time to unravel. In some cases, inflationary forces already set in motion have not yet made their way through to consumers.
A common factor: Decisions made early in the pandemic are having long-lasting consequences in fulfilling demand that is surging with Americans' loaded wallets.
"I think we all thought in early 2020, as things were slowing down, 'We've got it, it's a recession, we know what the standard playbook is,'" said Phil Levy, chief economist of Flexport, a freight company.
In a recession, incomes go down and demand for goods goes down. "A lot of shipping lines were cutting service and cutting orders because they didn't want to get caught with a glut of supply when nobody wanted to ship anything," he said. "And that turned out to be dramatically wrong."
Now, in what would normally be a slow time of year, container ships are operating at the outer extremes of their capacity. Shipping companies have taken exceptional efforts to create more supply, such as delaying the retirement of ships and pulling ships out of dry dock. But other factors are still holding back importers, like backlogs at ports and lingering ripple effects of the Suez Canal blockage in late March.
A widely cited index of transoceanic shipping prices, the Shanghai Containerized Freight Index, is nearly four times its level before the pandemic and has continued rising in recent weeks.
Mr. Levy expects prices to plateau at a high level for a while. With the global shipping system stretched to the breaking point, small disruptions could have a bigger impact than usual — the brittleness that comes from a lack of spare capacity.
Meanwhile, building new capacity like container ships and expanded ports takes time and requires shipping companies to make a bet that the current surge of demand is more than temporary. There are signs capacity is increasing, but for now the lagged effects of the early-pandemic retrenchment are more significant.
Similarly slow-moving forces are at play in the production of automobiles, a complex product made up of thousands of parts. Since the onset of the pandemic, it has been a nightmare of supply disruption.
"In the 30 years I've been in automotive supply chains, we've seen sustained periods of downturn or sustained periods of upturn," said Jeoff Burris, the owner of Advanced Purchasing Dynamics in Plymouth, Mich., a consulting firm that advises auto industry and other manufacturing firms on their supply chains. "What we have not seen is 16 months of one type of problem after another."
Now, there are higher prices for base materials like steel and aluminum. There are suppliers being forced to raise wages sharply to keep assembly lines operating. There are semiconductor manufacturers stretched too thin to provide enough computer chips to make as many cars as consumers wish to buy. There have even been shortages of resin, needed in the plastics that are part of a car, caused by Texas winter storms this year. And adding to it all, there are logjams of shipping capacity for materials imported from overseas.
"It's almost like a patient who's fighting cancer and heart disease and diabetes all at the same time," Mr. Burris said. The power that automakers usually hold to dissuade suppliers from increasing prices is breaking down, he said, amid the urgency to obtain supplies.
And as automakers throttle production, there have been unusual dynamics in the retail side of the market.
The inability of automakers to produce at full speed, combined with strong consumer demand, shows up in both obvious (prices are higher than usual) and less obvious ways, said Ivan Drury, senior manager for insights at Edmunds, a publisher of auto industry information. In the past, the "manufacturer's suggested retail price" was generally a mere suggestion, with dealers negotiating actual sale prices $2,000 to $3,000 below that level for an average car. Now, new cars are typically selling at or only slightly below the suggested retail price, he said.
And dealers are resorting to other techniques that restrict sales. With inventories lean, buyers seeking a particularly in-demand car may need to commit to buying it before it has arrived on the lot, sight unseen. Some dealers, he said, will refuse to sell to people from outside the dealer's area, to ensure that the buyer will generate continuing service revenue.
Things are even more wild in the used-car market, where the down-and-up last 16 months for the rental car industry, among other factors, has caused a severe shortage and steep price increases. Used cars and trucks were a major source of overall consumer price inflation in April and May.
Mr. Drury doesn't expect that to change anytime soon. According to Edmunds data, the average trade-in value of a car was still rising through the first three weeks of June, up an additional 2.9 percent after increasing a combined 21 percent in April and May.
None of this means that the inflation of the spring will be lasting; plenty of products are experiencing more routine pricing dynamics that bear out the efficiency of the markets. Rather, the complexity of modern global supply chains means that when things get broken, they won't necessarily get unbroken quickly.
Ultimately, the cure for high prices may be high prices. But it takes more than high prices alone.
Read full article at The New York Times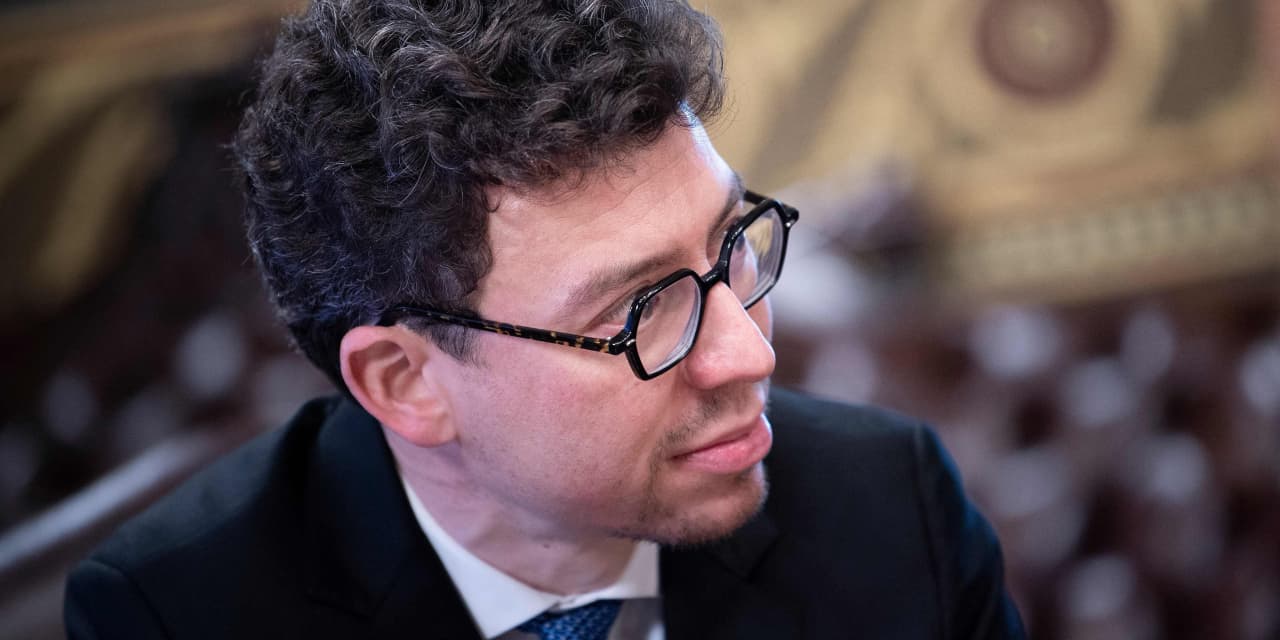 MarketWatch 28 June, 2021 - 06:06pm
The Pittsburgh-based company, which says it has more than 500 million downloads and offers courses in 40 languages to about 40 million monthly active users, relies on an ad-based, "freemium" business model in which most of its users do not pay for its offerings.
Duolingo did not specify how much it expects to raise in its IPO. Its last reported valuation was $2.4 billion, after it confirmed that it raised $35 million in November from Durable Capital and General Atlantic.
The company said in its filing with the Securities and Exchange Commission that its revenue more than doubled from $70.8 million in 2019 to $161.7 million in 2020. In the quarter ended March 31, the company also more than doubled its year-over-year revenue, to $55.4 million from $28.1 million. It also said nearly three-fourths of its latest quarterly revenue came from subscriptions to the $7-a-month Duolingo Plus, while about 17% came from advertising sales and about 11% came from the Duolingo English Test (which is used as proof of English proficiency for international admissions around the world) and other revenue. The company's net loss rose to $15.8 million last year, compared with $13.6 million in 2019.
Duolingo has two classes of stock. Each Class A share is worth one vote and each Class B share is worth 20 votes, according to its prospectus. Its biggest shareholders are NewView Capital, which owns 20.1% of Class B shares, two co-founders who each own 14.8% and Union Square Ventures, which owns 14.2%. In addition, CapitalG owns 13.7% of Class B shares, Kleiner Perkins 10.5% and General Atlantic 7.1%.
Chief Executive Luis von Ahn and Chief Technology Officer Severin Hacker, former professor and Ph.D. student, respectively, at Carnegie Mellon University, co-founded Duolingo in 2009. In a three-sentence founder letter, von Ahn — who also founded reCAPTCHA, which was sold to Google — told potential investors that Duolingo is just getting started: "The main thing you need to know is that I plan to dedicate my life to building a future in which, through technology, every person on this planet has access to the best quality of education."
The company has ambitions beyond language learning and wants to expand its "mobile-first, gamified approach to education," it said in its filing. Last year, it launched Duolingo ABC, an app that teaches early literacy skills to young children.
The company said it has applied to list on the Nasdaq Stock Market under the ticker DUOL. The IPO will be led by Goldman Sachs and Allen & Co., two of 10 underwriters listed in the prospectus.
Morgan Stanley undefined said late Monday it will double its quarterly dividend to 70 cents a share, from 35 cents a share, beginning with the dividend expected to be approved by the board in the third quarter. Morgan Stanley also announced a new increased share buyback program of up to $12 billion through June 2022. "Morgan Stanley has accumulated significant excess capital over the past several years and now has one of the largest capital buffers in the industry," Chief Executive James P. Gorman said in a statement. "Going forward we remain amply capitalized to drive further growth." Separately, Bank of America Corp. undefined said it plans on a 17% dividend increase, subject to board approval. Morgan Stanley's and Bank of America's moves are among the first of an expected volley of share buybacks and dividend increases following the results last week of the Federal Reserve "stress tests" in which banks passed, opening the way. Shares of Morgan Stanley rose more than 3% in the extended session Monday after ending the regular trading day down 0.8%. Bank of America shares rose 0.3% in the extended session after a 0.1% decline at the close.