Meghan and Prince Harry have to deal with a "delicate balancing act" when it comes to the public image of their firstborn, royal commentator Daniela Elser said. After going through the most notable pictures and public appearances of the two-year-old, the expert said the Duke and Duchess of Sussex need to maintain a happy medium between public and private when it comes to their son.
"It's a delicate balancing act: Reveal him too much and the Sussexes will open themselves up to criticism they are reneging on their commitment to give him a normal life.
"However, hide him away and risk the umbrage and grumbling of their legion of fans.
"None of this is simple or easy but thus far Harry and Meghan have clearly recognised the very fraught territory their son occupies and managed to succeed at the highwire act."
The Duke and Duchess of Sussex have shared a handful of pictures of their son over the past two years.
While they decided not to hold a photoshoot on the steps of London's Portland Hospital where Meghan gave birth on May 6, 2019, they hosted a photocall with selected members of the press to release the first images of Archie two days after his arrival.
Two months later, Meghan and Harry also decided to bar the press from photographing the guests arriving at Archie's christening - but released two pictures from the event showing some of the attendees and the tot.
Over the past months, the Sussexes have also released a few and sparse snaps of their son to mark key occasions such as Meghan and Harry's first Mother's Day and Father's Day.
In the clip, Meghan read the book Duck! Rabbit! to her delighted son as he was sitting on her lap, while a giggling Prince Harry could be heard behind the camera.
In December, fans of the Sussexes heard Archie's voice for the first time, as Meghan and Harry invited their son to speak to the microphone and wish a happy new year to all listeners.
In March, the couple shared a very brief black and white video showing Harry and Archie running together on a beach, broadcasted as part of their interview with Oprah Winfrey.
More footage of the tot was shared two months later, when Apple+ TV released the five episodes of the docu-series by Ms Winfrey and Harry The Me You Can't See.
Finally, Meghan and Harry marked the second birthday of Archie by releasing a picture of the boy on their website Archewell.com.
The black and white snap showed Archie from behind looking up at balloons he was holding.
The snap was released as part of an appeal by Meghan and Harry to people to donate, if they could, to the cause of vaccine equity.
While Harry and Meghan have shared a few pictures of their firstborn over the past months, they have yet to release a snap of their five weeks old daughter Lilibet Diana.
As she was born after the Sussexes' exit from the Firm, there is no expectation or pressure on them to officially introduce their daughter to the world anytime soon.
Prince Harry and Meghan officially stepped down as senior royals at the end of March 2020, a few days after the Sussex family moved across the Canadian border to start their post-royal lives in California.
During the Sussexes' landmark interview, Prince Harry told Ms Winfrey the choice to quit the Firm was due to a "lack of support and lack of understanding".
The Duke was also asked by Ms Winfrey what delights him in his everyday life in the US.
He replied: "This year has been crazy for everybody.
"But to have outdoor space where I can go for walks with Archie, and we can go for walks as a family and with the dogs, and we can go on hikes — we'll go down to the beach, which is so close — all of these things are just...
"I guess, the highlight for me is sticking him on the back of the bicycle in his little baby seat and taking him on these bike rides, which is something I was never able to do when I was young.
"I can see him on the back and he's got his arms out and he's like, 'Whoo!' chatting, chatting, chatting, going, 'Palm tree! House!' and all this sort of stuff."
Read full article at Express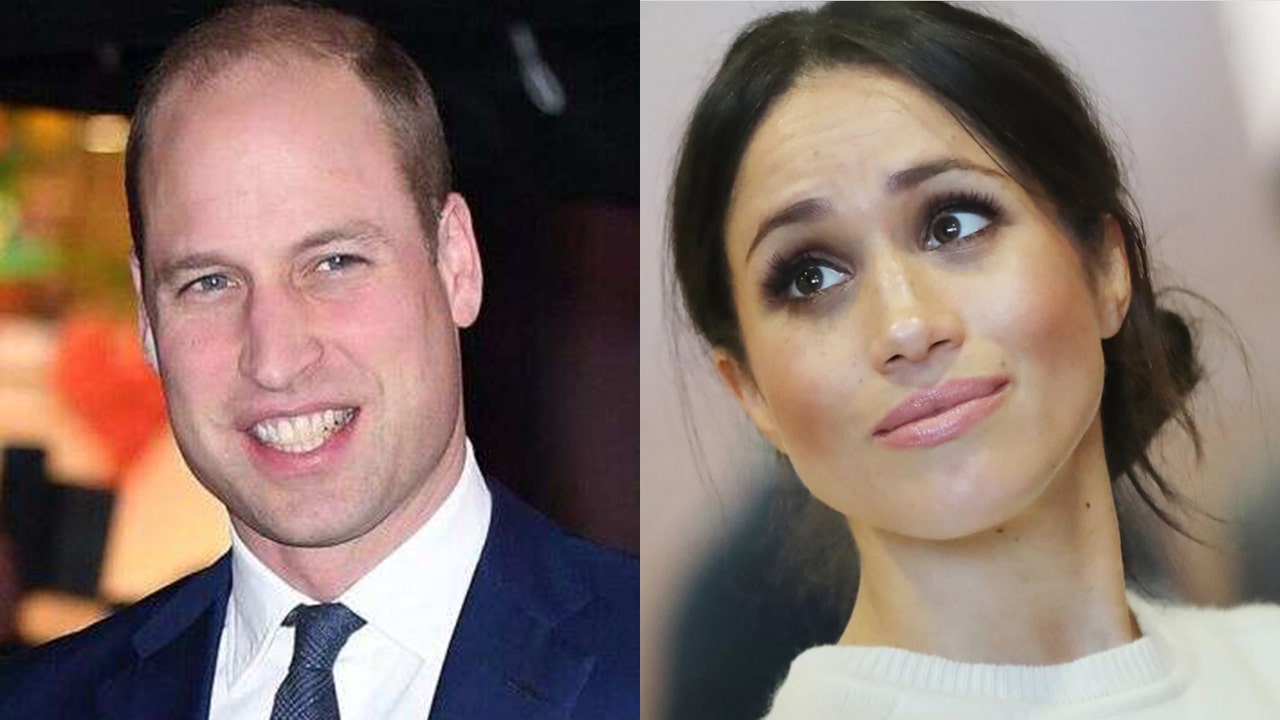 Fox News 12 July, 2021 - 09:37pm
This material may not be published, broadcast, rewritten, or redistributed. ©2021 FOX News Network, LLC. All rights reserved. Quotes displayed in real-time or delayed by at least 15 minutes. Market data provided by Factset. Powered and implemented by FactSet Digital Solutions. Legal Statement. Mutual Fund and ETF data provided by Refinitiv Lipper.
Fox News Flash top entertainment and celebrity headlines are here. Check out what's clicking today in entertainment.
Prince William released a statement on Monday slamming the "racist abuse" some Black soccer players on England's national team are facing after losing to Italy in the 2020 Euro Championship game on Sunday.
"I am sickened by the racist abuse aimed at England players after last night's match," the British monarch said in a post on Twitter. "It is totally unacceptable that players have to endure this abhorrent behaviour. It must stop now and all those involved should be held accountable."
Many Twitters users are calling William a hypocrite for supporting Jadon Sancho, Marcus Rashford and Bukayo Saka while never publicly coming to the defense of his sister-in-law, Meghan Markle, who is bi-racial and faced racism in the UK while working as a member of the British royal family.
"For years #sussexsquad has been told that we are 'race baiters' for highlighting the racism against Meghan Markle. Tonight, seeing the abuse hurled at Saka, Rashford, & Sancho literally proves what we've been saying for years," one person wrote.
"I am sickened by the racist abuse aimed at England players after last night's match.. BUT I LOVE IT WHEN IT'S AIMED AT MY NEPHEW AND SIL MEGHAN MARKLE (winks)," said another.
"Prince William performative ally ship . His words would have legitimate credibility right now if he had condemned racist abuse towards Meghan Markle and Archie. His silence and complicity fuelled what he condemn today," reasoned someone else.
"Were you sickened by the racist abuse aimed at your sister-in-law, Meghan Markle for years? What your own blood nephew Archie?" asked a user.
The prime minister of the United Kingdom, Boris Johnson, also spoke out on Twitter, writing, "This England team deserve to be lauded as heroes, not racially abused on social media. Those responsible for this appalling abuse should be ashamed of themselves."
During her tell-all interview with Oprah Winfrey back in March, Markle and her husband Prince Harry got candid about the racist attacks she faced from the UK press and within the royal family.
The Duke and Duchess of Sussex both admitted that the unchecked racism in the U.K. tabloids and alleged lack of support from the royal family were the two major driving forces behind their decision to step back and move away.
"Kate was called Waity Katie, waiting to marry William, while I imagine that was really hard and I do... this is not the same and if a member of his family will comfortably say we've all had to deal with things that are rude. Rude & racist are not the same," Meghan explained in a new clip that aired "CBS This Morning."
The couple also claimed there were "conversations and concerns" regarding the skin color of their then-unborn child, Archie.
This material may not be published, broadcast, rewritten, or redistributed. ©2021 FOX News Network, LLC. All rights reserved. Quotes displayed in real-time or delayed by at least 15 minutes. Market data provided by Factset. Powered and implemented by FactSet Digital Solutions. Legal Statement. Mutual Fund and ETF data provided by Refinitiv Lipper.
Yahoo News 12 July, 2021 - 09:37pm
On Saturday, the British charity Population Matters announced the couple would receive an award of $695 (£500) for their "enlightened decision" to limit their brood to 2-year-old Archie and newborn Lilibet Diana.
It's the first year that the charity, whose patrons include David Attenborough, gave out nine awards to recognize "Change Champions" in light of the UN's World Population Day, according to its website. The organization defines the awardees as people "promoting reproductive rights, defending the environment, and enlightening the public about the challenges we face and the solutions that are available."
A representative for Population Matters told Insider Harry and Markle's award "recognized an unusual set of circumstances," as the Duke and Duchess of Sussex are "a couple with such a high public profile speaking about this."
Population Matters' website about its decision to recognize Harry and Markle says: "When probably the most famous couple in the world say they choose to stop at two, they help to popularise and normalise that choice."
The Population Matters representative told Insider: "We didn't, of course, give the Sussexes an award for having two children — which is far from unique — but for the context in which they've done it."
Population Matters said in a statement that smaller families reduce "our impact on the Earth" and having fewer kids "provides a better chance for all our children, their children and future generations to flourish on a healthy planet."
"We commend the duke and duchess for taking this enlightened decision, and for affirming that a smaller family is also a happy family," Population Matters' statement added.
In 2019, Harry told the primatologist Jane Goodall for an interview with British Vogue that the Sussexes would at most be a family of four, citing environmental concerns.
"I've always thought: This place is borrowed," he added in the interview. "And, surely, being as intelligent as we all are, or as evolved as we all are supposed to be, we should be able to leave something better behind for the next generation."
The same representative for Population Matters told Insider that the organization would be "disappointed but relaxed" if Markle and Harry decided to have a third child.
"We hope they won't, but people change their minds on all sorts of things," the representative said. "It would certainly be likely to generate more debate on the question of family size, which would be a very positive thing."
Representatives for the Sussexes declined to comment on this story.
Our Royal Insider Facebook group is the best place for up-to-date news and announcements about the British royal family, direct from Insider's royal reporters. Join here.
Best Life 12 July, 2021 - 09:37pm
Sadly, the events of the past few years have chipped away at that closeness as Harry and Meghan have attempted to rewrite the royal rule book, causing plenty of conflict within "The Firm." The Queen has been a steadfast supporter of the couple since their engagement in 2018. When Prince William had advised his brother to take things slow, the Queen was determined to be welcoming to Meghan, due in large part to her deep affection for Harry. Despite all that, according to one royal insider, "Harry kept pushing for more and more changes, which would put him and Meghan on equal ground with William and Kate, which was impossible. He also felt Meghan wasn't getting her due. Even though he grew up in the system and knew the rules, Harry had grown tired of living in William's shadow." The source continued: "At first, Her Majesty did her best to accommodate her grandson, but there were protocols and royal tradition that needed to be followed, which Harry seemed to have forgotten. That concerned the Queen, but she was determined to keep her relationship with Harry intact."
As much as the Queen has wanted to keep the Sussexes in the royal fold, calling them "much-loved family members" in an official statement after their tell-all interview, Harry has acted, at least publicly, as if he wanted to blow everything apart. Insiders say his explosive comments about "The Institution" in a series of bombshell interviews have deeply hurt Her Majesty and left her "disappointed" with her grandson. Still, it's been reported that the Queen has invited Harry and Meghan to her Platinum Julibee next year and Her Majesty was spotted driving near Frogmore Cottage the day Harry arrived from California for the unveiling of the Princess Diana statue. While it may be playing out behind the scenes, it appears Harry and the Queen have maintained their relationship, however strained, when the rest of the family seems to have turned their backs on him.
Their relationship may confound royal watchers, but in the end, according to some sources, it won't be destroyed by the extraordinary conflicts of the past year. Read on to discover why the Queen will always keep Harry in the family, no matter how messy things become, and take a look back at the series events that have tested this very complicated relationship.
Harry and his grandmother's relationship started to become very strained in the months before his wedding to Meghan in 2018, royal insiders told Best Life. "The Queen was very upset that Harry's requests were actually demands and he went about ordering staff around in a way she found distasteful," a source said. "Meghan may not have been aware of the protocol and traditions surrounding a royal wedding, but Harry certainly was. He was determined to give Meghan everything she wanted, regardless of the upset it caused within the Palace."
Things reportedly came to a head when the Queen learned that Harry had allegedly had a heated exchange with Angela Kelly, the Queen's longtime dresser and dear friend, over what Meghan could wear from the royal tiara collection. According to The Sun, the bride-to-be wanted a tiara with emeralds and the couple was extremely upset when they were told Meghan would not be permitted to wear the headpiece because the provenance of the tiara was unclear. The outlet reported a "well-placed royal insider" said: "Meghan had her heart set on this tiara with emeralds and Prince Harry hit the roof when they were told it was impossible for her to wear it." The story was confirmed by royal biographer Robert Jobson, who reported that Harry told the staff: "What Meghan wants, Meghan gets."
That's when the Queen essentially said "enough." Multiple outlets reported that Her Majesty told her grandson: "Meghan cannot have whatever she wants. She gets what tiara she's given by me." A royal source told The Sun: "The message from the Queen was very much Meghan needed to think about how she speaks to staff members and be careful to follow family protocols." In the end, the bride wore a diamond and platinum headpiece, which was chosen for her by the Queen. Six months later, Princess Eugenie wore the tiara Meghan wanted at her wedding to Jack Brooksbank. The alleged conflict over the tiara damaged the Queen's relationship with Harry and made the Palace staff wary of Meghan. It did not bode well for the future.
When Harry and Meghan announced they were stepping away from their roles as senior royals in Jan. 2020, there were numerous reports of royal rifts within the family that exposed plenty of cracks in the once-impenetrable wall of "The Firm." The British media offered conflicting reports about the Queen's reaction and the timing as to when she learned of the Sussexes' plans, but one thing rang true in all of them: although the Queen knew the Duke and Duchess of Sussex had been unhappy for some time, the Palace was caught off-guard by the timing of the announcement. ( In their now infamous interview with Oprah Winfrey from earlier this year, Harry said he didn't surprise the Queen with the news. "I never blindsided my grandmother," he said. "I have too much respect for her.")
According to a royal source, the Queen was "very hurt" by the couple's decision to announce a detailed roadmap of their post-royal plans on a brand-new website launched within hours after the news broke. Determined to have the matter resolved as quickly as possible, the Queen gave Charles, William, and Harry just days to hammer out an official exit agreement that grew so contentious, the two brothers were barely on speaking terms.
The Queen invited both William and Harry to lunch at Windsor Castle on the final day of the Sandringham Summit, but only Harry accepted her invitation and reportedly spent the time making his case to his grandmother. "Harry spoke to the Queen and tried to influence her. It is a testament to the Queen's great affection for both her grandsons that she wanted to make peace," said a source. "When everyone else was furious at Harry, at the end of the day, the Queen wanted to try to make this work for both sides and have the family stay intact."
By this time, Harry's relationship with the Queen became "very complicated," said one insider. "When Harry decided to leave and it somehow turned into an 'escape' in his mind, the dynamic between him and the Queen changed. He was fighting for his freedom on a personal level, while she was dealing with something so unprecedented that the only thing that came close was the abdication of King Edward VIII."
After the Palace released an official statement on the Megxit agreement, which prohibited Harry and Meghan from using "royal" for any future commercial ventures, the Royal Family and Palace aides were stunned by the sharp tone of Harry and Meghan's swift rebuttal. They said neither the British government nor the Queen has the authority to ban them from using the word "royal" internationally, but they would stop using the Sussex Royal title. According to the Daily Mail, the Sussexes had already applied for a trademark for "Sussex Royal" to be used on everything from bandanas to teaching materials and they spent tens of thousands of dollars on their new website.
"Their behavior after the terms of the final agreement were announced, painting themselves as the injured party, was an outrage," an insider told Best Life. "The Queen bent over backward for them during their 20 months as senior royals, only to have it all thrown back in her face. It infuriated a lot of people, but Her Majesty did as she's always done, which is to get on with it. Palace aides knew she was quite thrown by this counterattack, but at that point, she had a wait-and-see attitude. The agreement also stipulated the terms would be reevaluated in a year and it was her hope that Harry and Meghan would come back into the fold."
But there had been signs for months that the couple wanted no part of the Royal Family. The Queen missed Archie's christening because Harry and Meghan did not give the Palace aides who manage the Queen's diary enough advance notice. "The Queen was very disappointed and the rest of the Royal Family was aghast at what Meghan and Harry did. It was so disrespectful," a royal source told Best Life.
Some time after the christening, the Sussexes were invited to Sandringham for the holidays, but they never replied, leaving the Queen to personally inquire, only to be told they would be spending their first Christmas as parents with their son, Archie Mountbatten-Windsor, in California with Meghan's mother, Doria Ragland.
This has been a difficult and tumultuous year for the Queen and for Harry. In February, a month before the one-year review of the Sussexes' exit agreement, unnamed friends of the prince said Harry would fight to regain his military affiliations that he had lost when he departed for America. Before the Zoom meeting that had been scheduled for March took place, the Sussexes announced they would not be returning to their roles as senior royals as it was officially announced Harry would be stripped of his remaining titles. The Queen did not believe they could be "half-in, half-out" royals. Last month, Best Life reported Harry's decision to do the televised interview with Winfrey was fueled by his anger over the loss of his titles.
Soon after the announcement, news came that the Sussexes would be sitting down with Winfrey for a tell-all interview that they taped while 99-year-old Prince Philip was hospitalized and as we later learned, in the final stages of his life. Days before the interview with Winfrey aired, Harry appeared on James Corden's late night show and spoke lovingly of both his grandparents, revealing that the Queen had sent Archie a waffle maker for Christmas.
Then, the interview with Winfrey aired and blew up everything. The couple's shocking allegations of racism within the Royal Family and claims they were treated with cruel indifference rocked the royals and escalated tensions between both sides. "It was a line that should never have been crossed," an insider told Best Life of the interview. "Bashing the Royal Family and outright criticizing William, [Duchess Catherine], and Charles broke every rule in the royal handbook. The mere fact that they did this tell-all interview on American television was bad enough, but the things that were said were just beyond the pale."
It took two days for the Queen to respond in a statement, which said "some recollections may vary" and "Harry, Meghan, and Archie will always be much loved family members."
The Duke of Edinburgh died in April, just two months shy of what would have been his 100th birthday. Harry had not visited his grandfather during his extended hospital stay, but he did attended his funeral. In the days leading up to the service, his alleged insistence that he be permitted to wear a military uniform resulted in the Queen making the decision that all male members of the Royal Family would wear black suits, which further infuriated many people. "His behavior was inexplicable. Harry's insistence on being in uniform was unnecessary given all that the Queen was dealing with at that time," a source said.
Harry was ignored at the service by many members of the Royal Family, which only angered him more. He headed back to California one day before the Queen's 95th birthday, her first as a widow. "There were some reports he'd talked privately to the Queen before leaving, but what would have been the harm to stay one more day?" the insider added.
"The Queen is clearly a very forgiving person who has gone to great lengths to make sure Harry does not break with the family," said a source. "She has shown over and over again, while other members of the Royal Family may be at each other's throats, she remains above the fray and does not appear to take sides. That is what has made her a great monarch and a very understanding grandmother."
Since March, Harry's airing of grievances—during his interview with Winfrey, on his Apple TV+ series The Me You Can't See, and on the Armchair Expert podcast—were largely unchallenged by the Queen, which allowed the Sussexes to control the narrative. But last month, plans were afoot to change the Palace's approach dealing with the allegations coming out of the couple's camp.
It became clear that the Queen had finally reached her breaking point with her grandson last month when Harry and Meghan's daughter was born and the BBC reported that they had not asked or informed Her Majesty beforehand that they were planning to name their baby Lilibet, using the nickname given to the Queen by her grandfather when she was a child and only used by Prince Philip. Harry threatened legal action saying the BBC's reort was false, but when the Palace was asked about the story by ITV, they did not deny it. "That certainly would not have happened if the orders did not come from the top," said a source, referring to the Queen.
There have been reports claiming Harry and the Queen have talked privately about this and he is looking for a way to reconcile, so there's no clear sense of where the grandson and grandmother stand now. "It's heartbreaking to see what the Queen has had to endure from her own grandson, having lost her husband in the middle of all this. There is love between them, no doubt," said a source. "The Sussexes have talked about 'The Institution' and the Royal Family separately, when in reality, they are one and the same." The source continued, "The Queen's love for Harry remains unchanged, but it is her duty to protect the future of the monarchy. She will not allow Harry and Meghan to inflict any more damage. It's hard to see how Harry will reconcile with his father and brother, but Harry holds a special place in Her Majesty's heart. She will surely forgive him and he knows it."
Diane Clehane is a New York-based journalist and author of Imagining Diana and Diana: The Secrets of Her Style.
If you notice this in your hands, tell your doctor.
Check out the results of U.S. census data.
These foods that will dehydrate you, experts say.
She was spotted with a very surprising accessory.
See the famous actress now, in a whole new role.
9Honey 12 July, 2021 - 09:37pm
BuzzFeed 12 July, 2021 - 09:37pm
I know Prince William is not opening his dirty mouth trying to condemn the racism faced by the black English football players while at the same time gaslighting Meghan Markle's experience in that dusty family after her sons skin colour was questioned & he was compared to a chimp
Prince William is just "sickened" by racism…just disgusted… …just not against Meghan Markle or Archie. 🤷🏽‍♀️🥴
Whilst I appreciate Prince William speaking out about racist comments towards football players, where was this support when Meghan Markle was being bullied, even contemplating ending her life due to the comments? #Euro2020Final
Hey Meghan, too bad you are not a England Football Playing in the Euro finals. #MeghanMarkle #PrinceWilliam #Hypocrite https://t.co/D1OSPilchq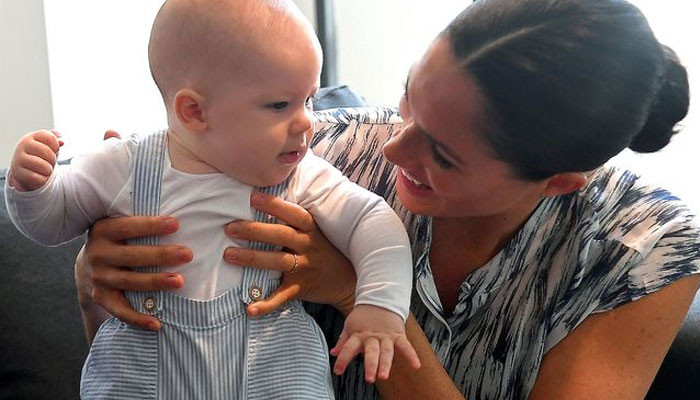 Geo News 12 July, 2021 - 09:37pm
The claim has been brought forward by royal commentator Daniela Elser and during her interview with news.com.au she claimed. "Now, all of these are clearly very carefully controlled, calibrated outings that balance Harry and Meghan's commitment to their son's privacy with a tacit acceptance of the public interest in their son."
"It's a delicate balancing act: Reveal him too much and the Sussexes will open themselves up to criticism they are reneging on their commitment to give him a normal life. However, hide him away and risk the umbrage and grumbling of their legion of fans."
"None of this is simple or easy but thus far Harry and Meghan have clearly recognised the very fraught territory their son occupies and managed to succeed at the highwire act."
The US Sun 12 July, 2021 - 09:37pm
News Corp is a network of leading companies in the worlds of diversified media, news, education, and information services.
LONG before Meghan Markle became the Duchess of Sussex, she was known for US legal drama, Suits.
The show was her big break, but was also her last role as an actress before marrying Prince Harry.
Meghan played paralegal Rachel Zane on Suits.
Her character eventually worked her way up the legal corporate ladder to become an attorney.
Throughout her time on the show, Meghan's character Rachel grew ever closer to attorney Mike Ross, played by Patrick J Adams.
The on-screen couple went on to marry and set up their own legal firm in Seattle.
Meghan hit the big time when she starred in Suits.
Before that, she only had bit parts on TV and in films.
She was on Suits right from the beginning and was in the show's pilot which aired on June 23, 2011.
She left the series in season 7, after she became engaged to Prince Harry.
In total she was in 108 episodes from 2011 until 2018.
Whilst the exact reason for Meghan Markle leaving Suits has never been confirmed, her final season did coincide with her getting married to Prince Harry.
Meghan's last ever Suits episode aired in April 2018 - just a few weeks later on May 19, 2018 she became Duchess of Sussex. 
Showrunner Aaron Korsh revealed to Radio 4 in 2017 he had actually begun writing her character out after she began dating Harry.
He said: "I sort of had a decision to make because I didn't want to intrude and ask her, 'Hey, what's going on? What are you going to do?'
"So, collectively the writers, we decided to take a gamble that these two people are in love and it's going to work out."
They were joined in the cast by:
PEOPLE 12 July, 2021 - 09:37pm
The Underworld star lost her father, actor Richard Beckinsale, when she was just 5 years, so when she saw Prince William and Prince Harry grieve the loss of their mother years later Princess Diana, she instinctively related to their pain.
Beckinsale, 47, told Dax Shepard on his Armchair Expert podcast, "I remember when their mother died, I was in New York, and seeing them in the context of other people sort of grieving for somebody they didn't know … I thought, 'Oh my God, I really know what that feels like.'"
William was 15 years old, and Harry was just 12, when Diana died at age 36 as the result of a car crash in Paris after a high-speed chase with the paparazzi.
Beckinsale says that, no matter your age, "When there's a cataclysmic event, it puts everything into a real sharp focus."
As the daughter of a celebrated British actor, Beckinsale also empathizes with the princes experiencing the "quite weird" feeling of strangers grieving for a family member, saying, "It was hard at the very, very beginning because it did feel like you were having this very personal, horrible crisis — and so was everybody else, but you didn't know them."
She continued, "But then the person you're sharing it with is saying, 'You have less right to this than I do,' which is really odd. I found that, as I'm older, I'm less offended by it. There is something incredibly special and comforting about how much other people loved him, that, sort of the longer it goes on, [it's] lovely."
Prince Harry, now 36, has been particularly open about how the death of his mother impacted his mental health.
In his Apple TV+ docuseries The Me You Can't See, the Duke of Sussex, revealed that growing up royal, "We get followed. Photographed, chased, harassed. The clicking of cameras and the flashes of the cameras makes my blood boil. It makes me angry and takes me back to what happened to my mom and what I experienced as a kid."
As he aged, "Every single time I jump in the car and every single time I see a camera. I would just start sweating. I would feel as though my body temperature was two or three degrees warmer than everybody else in the room."
One of the ways he has confronted and processed the trauma, he said, is by speaking openly about it — an approach that has often run counter to the British monarchy's working philosophy of "never complain, never explain."
"Family members have said just play the game and your life will be easier," shared Harry. "But I have a hell of a lot of my mum in me. I feel as though I am outside of the system but I'm still stuck there. The only way to free yourself and break out is to tell the truth."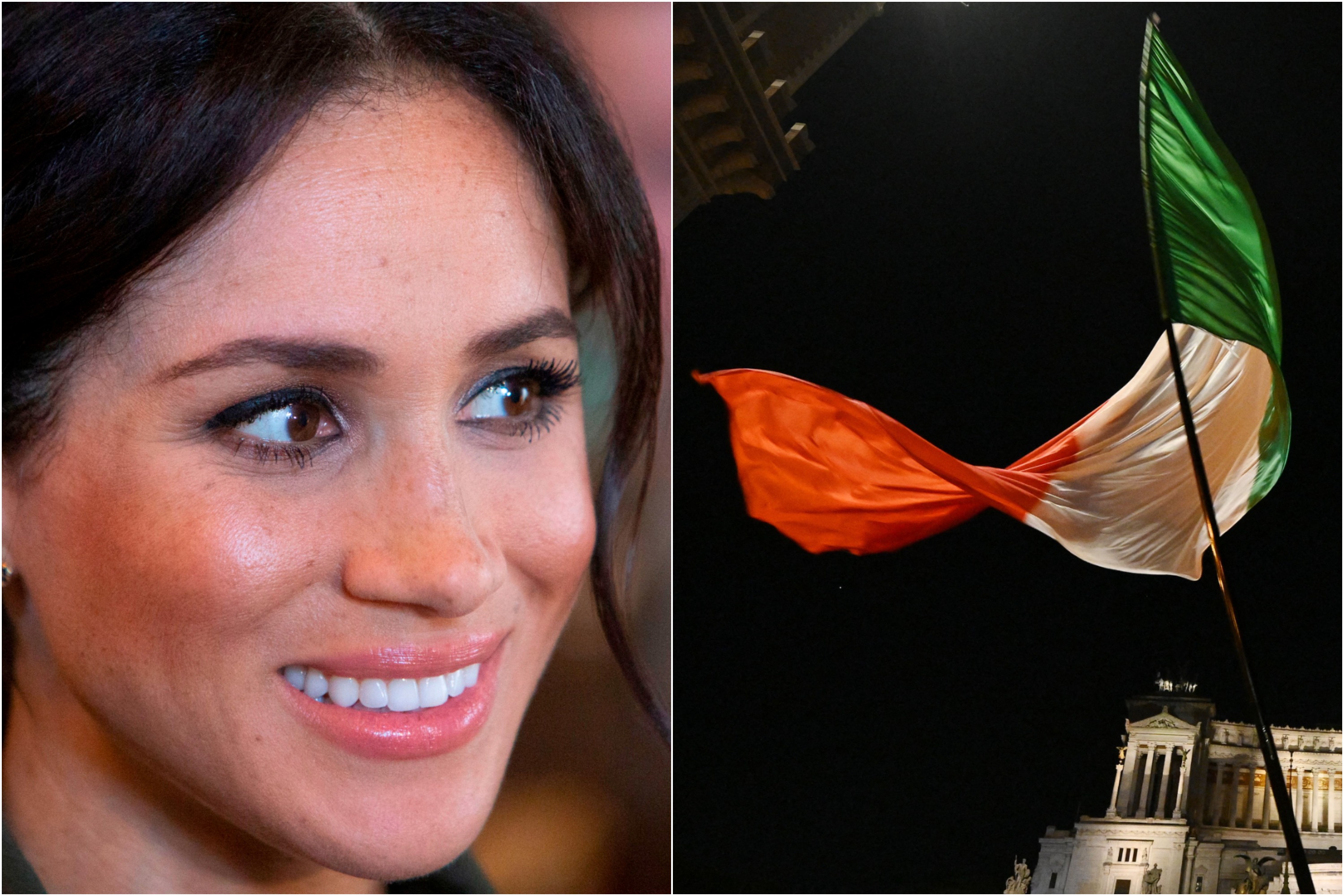 Newsweek 12 July, 2021 - 09:21pm
The Duchess of Sussex told Oprah Winfrey of her experiences of trolling and racist abuse during her two years in Britain's royal family.
A group of Italy fans wrote her name down the white stripe in their green, white and red tricolore flag to show their support.
The banner had extra pertinence as, after the match, England fans racially abused three of their own Black players in an incident with echoes of Meghan Markle's experience.
Marcus Rashford, Jadon Sancho and Bukayo Sako all missed penalties in the nail-biting shoot out that decided the game, which had ended 1-1.
Prince William today took to Twitter to condemn the abuse the trio received.
He wrote: "I am sickened by the racist abuse aimed at England players after last night's match.
"It is totally unacceptable that players have to endure this abhorrent behaviour.
"It must stop now and all those involved should be held accountable. W"
Siamo in minoranza ma ci siamo anche noi a Wembley: forza ragazzi, FATEVI SENTIRE! 🗣️💚🤍❤️#Euro2020 | #ITA | #ENG | #ItaliaInghilterra | #Euro2020Final pic.twitter.com/kWb9ULAkTo
In October, Meghan told the Teenager Therapy podcast how she was the most trolled person of 2019.
She said: "I'm told that in 2019 I was the most trolled person in the entire world—male or female.
"Now eight months of that I wasn't even visible.
"I was on maternity leave or with a baby but what was able to just be manufactured and churned out, it's almost unsurvivable."
Prince Harry described Meghan's experience of being trolled in his Apple TV documentary The Me You Can't See.
He said: "It went to a whole new depth with not just traditional media but also social media platforms as well. I felt completely helpless.
"I thought my family would help but every single ask, request, warning, whatever it is, got met with total silence or total neglect.
"We spent four years trying to make it work. We did everything that we possibly could to stay there and carry on doing the role and doing the job, but Meghan was struggling."
The abuse by England fans was roundly condemned in the aftermath including by British Prime Minister Boris Johnson and health secretary Sajid Javid.
England manager Gareth Southgate told a press conference: "It's just not what we stand for. We have been a beacon of light in bringing people together, in people being able to relate to the national team, and the national team stands for everybody—and so that togetherness has to continue.
"We have shown the power our country has when it does come together and has that energy and positivity together.
"Everybody has to remember when they support they team that they also represent England and should represent what we stand for.
"We have had a positive effect on lots of areas of society, but we can't affect everything – other people have responsibilities in those areas. We have to work collectively to constantly improve those things."
Alongside, it quoted a comment by the prince on last year's Windrush Day, which honors Britain's Caribbean community.
Charles said: "Recognizing the rich diversity of cultures which make this country so special – and in many ways unique – lies at the heart of what we can be as a nation."
Sign-up to our daily newsletter for more articles like this + access to 5 extra articles
Daily news headlines & detailed briefings enjoyed by half a million readers.