Read full article at FOX Soccer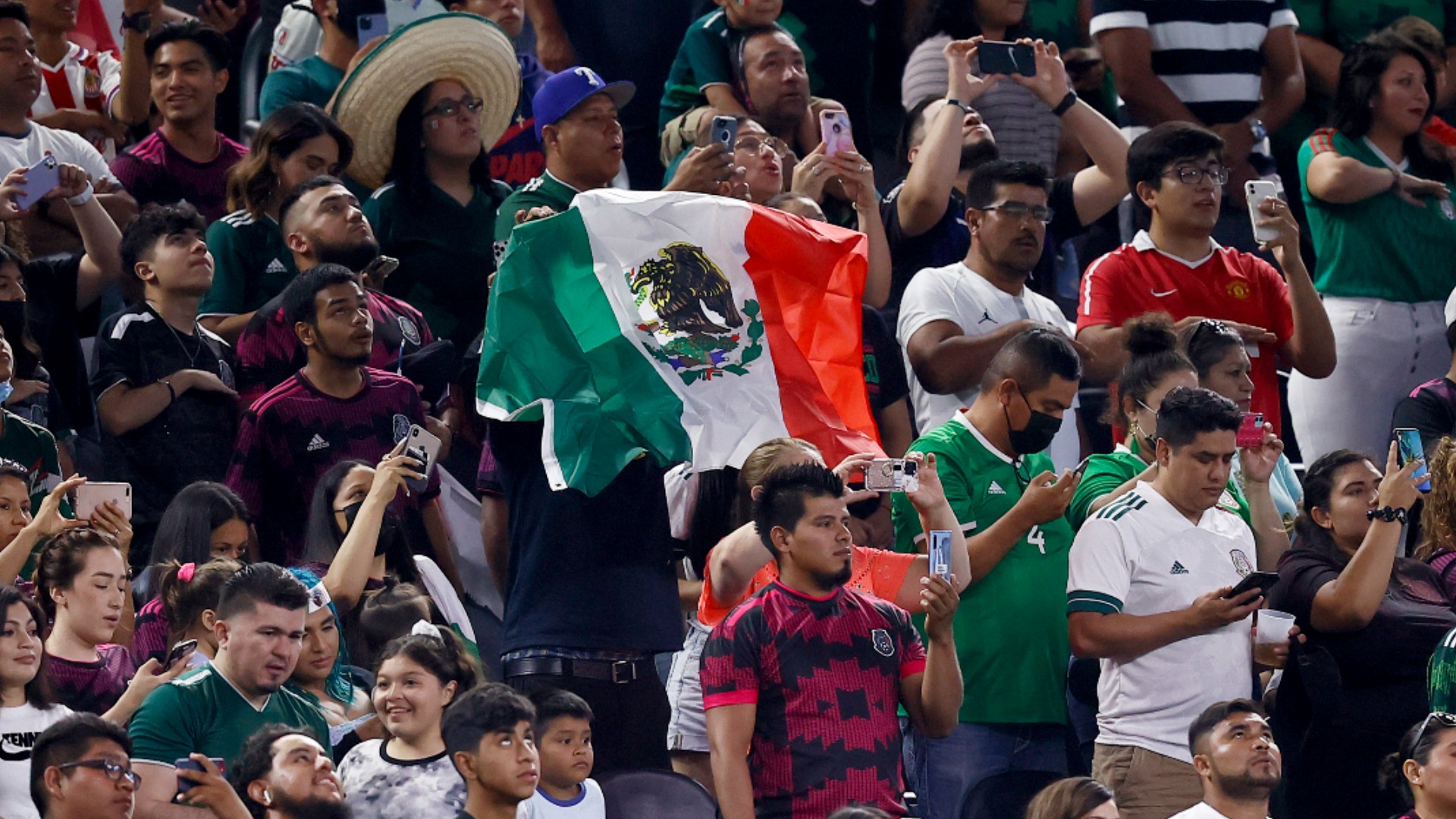 Sporting News 15 July, 2021 - 02:00am
The referee twice stopped the Group A match between Mexico and Trinidad & Tobago because of the homophobic chant. Stopping a match is part of a three-step protocol established by FIFA in 2019 to address homophobic and racist behavior by crowds at matches worldwide.
The practice is believed to have started in the early 2000s. Mexican national team supporters shout a Spanish-language homophobic slur ("p—," which roughly translates to "gay prostitute") when an opposing goalkeeper puts the ball into play on a goal kick. The chant was supposedly intended to intimidate the 'keeper and the opposing team, but the sport's authorities have been working for several years to stamp out its use.
The chant gained worldwide notoriety during the 2014 World Cup, and although condemnation of the chant grew wider, it returned four years later at the 2018 World Cup during Mexico's victory over Germany. Mexico's soccer federation has been fined on multiple occasions by FIFA — more than 15 times over the years, by one count — and the punishments are only escalating. FIFA's latest sanction last June included ordering two official home matches to be played behind closed doors.
Mexican soccer officials, who are using every opportunity and means to appeal to fans to refrain from using the chant, fear that future discipline could include a points deduction or even expulsion from official competitions.
The efforts to change fan behavior have increased in recent months with marketing campaigns, press conference appeals, video spots, stadium signage and messages from players broadcast on TV, played on stadium video boards and delivered live before kickoff.
Although progress has been made — Mexico played three matches before the Gold Cup without incident — the chant has still reared its head from time to time, including most recently at the Gold Cup.
"It worries everyone, of course it's going to worry us," Mexico manager Tata Martino said July 13 when asked whether he is concerned about the chant and its consequences. "I think it's impossible to have more messages and campaigns than what the [Mexican] federation has already done. Now it's on the people [fans]. The request for this not to happen again will continue, but the ball is definitely in someone else's court."
CONCACAF, the organizer of the Gold Cup, launched a campaign against the chant and has adopted FIFA's three-step protocol for dealing with it during matches. In addition to ejecting fans from the stadium, the steps include:
Mexico's opening match in the Gold Cup required the referee to implement Step 1 of the protocol after the chant was heard among fans toward the end of the game.
In the wake of that incident, CONCACAF issued a direct and pointed public statement expressing its disappointment in fans who used the homophobic slur in the face of every appeal made against it.
"Concacaf is extremely disappointed at the discriminatory language chanted by some Mexico fans during their Gold Cup match against Trinidad and Tobago at AT&T Stadium on Saturday, July 10. The 'goalkeeper chant' was heard despite a significant Concacaf antidiscrimination campaign delivered in recent weeks and extensive efforts by the FMF to make clear that it is unacceptable . . .
"Concacaf will continue to operate its What's Wrong Is Wrong antidiscrimination campaign and, should it be necessary, will activate protocols which include ejecting fans if they engage in discriminatory behavior and suspending the match.
"We urge fans to leave the discriminatory goalkeeper chant in the past and to focus on making football a positive and welcoming environment for all fans and communities."
ESPN 15 July, 2021 - 02:00am
Rogelio Funes Mori scored twice and Orbelín Pineda added a goal to lead defending champions Mexico over Guatemala 3-0 on Wednesday night in the CONCACAF Gold Cup.
Funes Mori, a 30-year-old born in Argentina, scored his second and third goals for Mexico. He made his debut in a June 3 exhibition against Nigeria and was playing his third international match.
Mexico had opened Group A with a 0-0 draw against Trinidad and Tobago, and Guatemala lost to El Salvador 2-0. Mexico closes the group stage against El Salvador on Sunday in Dallas.
In a match delayed by a storm, Funes Mori put El Tri ahead in the 29th minute, chesting a lofted pass from Héctor Herrera just inside the penalty area, cutting the ball back to his right foot and beating goalkeeper Nicholas Hagen from 12 yards.
Funes Mori doubled the lead in the 55th with a right-footed shot from 8 yards off a cross from Pineda, and Pineda added a goal on a six-yard leaping header in the 79th from a Luis Rodríguez cross.
Min deposit £5. Bet Credits available for use upon settlement of bets to value of qualifying deposit. Min odds, bet and payment method exclusions apply. Returns exclude Bet Credits stake. Time limits and T&Cs apply. More Details
Rogelio Funes Mori scored twice and Orbelín Pineda added a goal to lead Mexico over Guatemala 3-0 on Wednesday night in the CONCACAF Gold Cup.
El Salvador became the first team to punch its ticket to the knockout stage after a 2-0 win over Trinidad and Tobago in Gold Cup action on Wednesday
Four different players scored as Honduras defeated Grenada 4-0 in the Group D opener for both countries on Tuesday in Gold Cup play in Houston.
Qatar and Panama followed a scoreless first half by combining for six second-half goals in a wild 3-3 draw on Tuesday in Gold Cup in Houston.
Check out all the fixtures, venues and kick-off times for the CONCACAF Gold Cup, including the knockout bracket.
USMNT right back Shaq Moore opens up about his unexpected start in the Gold Cup and being back in the team after three years away.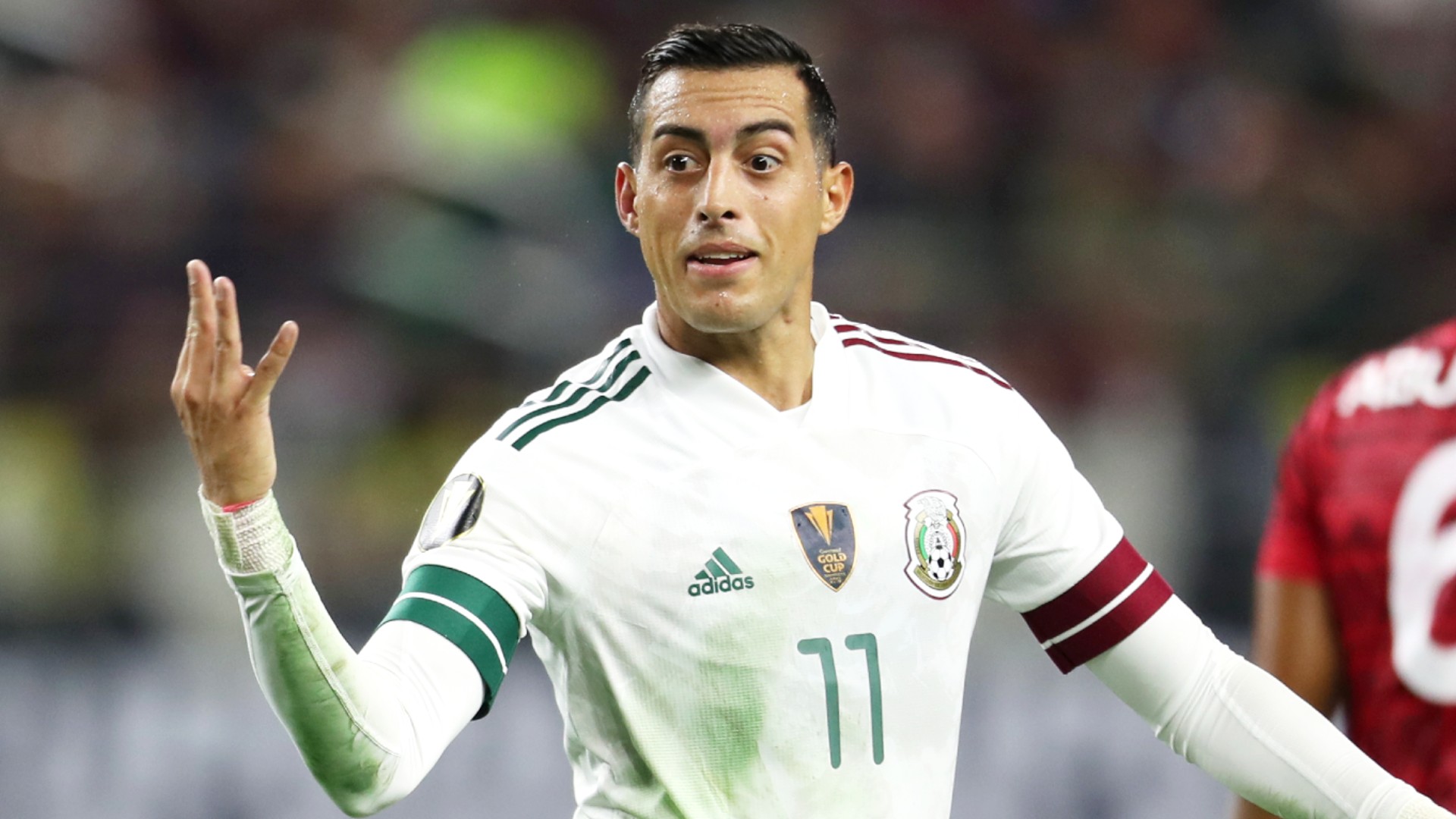 Sporting News 15 July, 2021 - 02:00am
Of course, that was also the expectation in the group stage opener against Trinidad & Tobago on Saturday, but things didn't quite go as planned (0-0 draw). Despite outshooting the Soca Warriors 30-4 (7-0 on target), the Mexican side really never recovered from the disturbing early injury to Hirving "Chucky" Lozano and the blow of his exit from the game and the tournament.
Without Lozano, Mexico needs to find the back of the net again for more than self-confidence. El Tri will be eager to build up its goal difference mark, which is the tiebreaker that will come into play should it finish tied on points with any other team in Group A. Since El Salvador beat Guatemala 2-0 in its opener, El Tri will want to log a wider margin of victory.
Head coach Gerardo "Tata" Martino will also hope a positive result can end a disappointing run of matches against CONCACAF opposition with World Cup qualifying starting in September against many of these same teams. Mexico has only won a single match in its last five against CONCACAF opposition (1-1-3 with three scoreless draws).
The pristine, expansive grass field at the Cotton Bowl in Dallas and a Guatemala side ranked No. 127 in the world (vs. No. 11 for Mexico) should prove the elixir for El Tri. Los Chapines are only at the Gold Cup as a replacement for Curacao, which was ruled out because of a COVID-19 outbreak. The fact is they failed to qualify for both the Gold Cup and the final round of World Cup Qualifying. A loss will eliminate Guatemala from contention after only its second game in the tournament.
The Mexico vs. Guatemala Gold Cup group-stage match will be played at the Cotton Bowl in Dallas, Texas, and it will be broadcast on FS1 (English), Univision and TUDN (Spanish).
Those three networks can be streamed on fuboTV (free 7-day trial). It will also be available to authenticated subscribers on FOX Sports and TUDN apps.
In addition to missing "Chucky" Lozano, Tata Martino (below) will be without back-up forward Alan Pulido, who will be available for Sunday's group finale against El Salvador. And center back Carlos Salcedo, who was expected to sit out after picking up a leg injury against Trinidad & Tobago, retains his place in the lineup.
Guatemala is coached by Mexican Rafael Loredo, who only recently took over on an interim basis ahead of the Gold Cup after Los Chapines fired their former coach following their July 6 elimination in the Gold Cup preliminary round (a penalty-kick loss to Guadeloupe).
With just a few days at the helm, Loredo is attempting to assemble a functional squad which held on at 0-0 for 80 minutes against El Salvador in the group opener before falling 2-0. But both the coach and his players have talked about the need to be more daring in attack than they were against the Salvadorans. They feel that sitting back and defending deep in their own half against Mexico will only invite more pressure, although that's arguably inevitable against Mexico, whatever stance the Guatelamans assume. Regardless, they make five changes to the starting lineup that lost the opener.
Mexico (4-3-3, left to right): 1-Alfredo Talavera-GK — 23-Jesus Gallardo, 3-Carlos Salcedo, 2-Nestor Araujo, 21-Luis Rodríguez — 16-Hector Herrera (capt.), 4-Edson Alvarez, 14-Erick Gutierrez — 10-Orbelin Pineda, 11-Rogelio Funes Mori, 17-Jesus "Tecatito" Corona
Guatemala (5-4-1, left to right): 1-Nicholas Hagen-GK — 2-Moises Hernandez, 4-Jose Pinto (capt.), 20-Gerardo Gordillo, 3-Kevin Garcia, 13-Stheven Robles — 19-Robin Betancourth, 10-Alejandro Galindo, 23-Jorge Aparicio, 18-Oscar Santis — 14-Darwin Lom
Trinidad & Tobago chased, tackled and threw bodies at the Mexico attack to come away with the 0-0 draw. Especially with a newly-installed head coach, Guatemala just won't have the organization or the athleticism to keep up and to stop a Mexico team that is keen on reaffirming its place as the undisputed favorite for the title.
This is a statement game for Mexico and the final result should not be in question — the odds are a clear indicator of that. The way to bet this game will hinge on just how fierce a response you're expecting from Mexico.
Conventional soccer thinking would lead you to believe that the defending Gold Cup champs will be merciless, even without Lozano. In that case, the over 3.5 total goals is a decent play. It's unlikely that Mexico will be unlucky two games in a row.
The last four-goal win by Mexico against Guatemala came way back in the 2005 Gold Cup, but this Guatemalan team has been on a steady decline and has a lot of work to do to get back to being a competitive CONCACAF side. The last meeting between the two teams in September 2020 finished 3-0 for Mexico (13-3 on shots) and that was a Mexico team that didn't have a prolific striker of the caliber of Rogelio Funes Mori.
Prediction: Mexico 4, Guatemala 0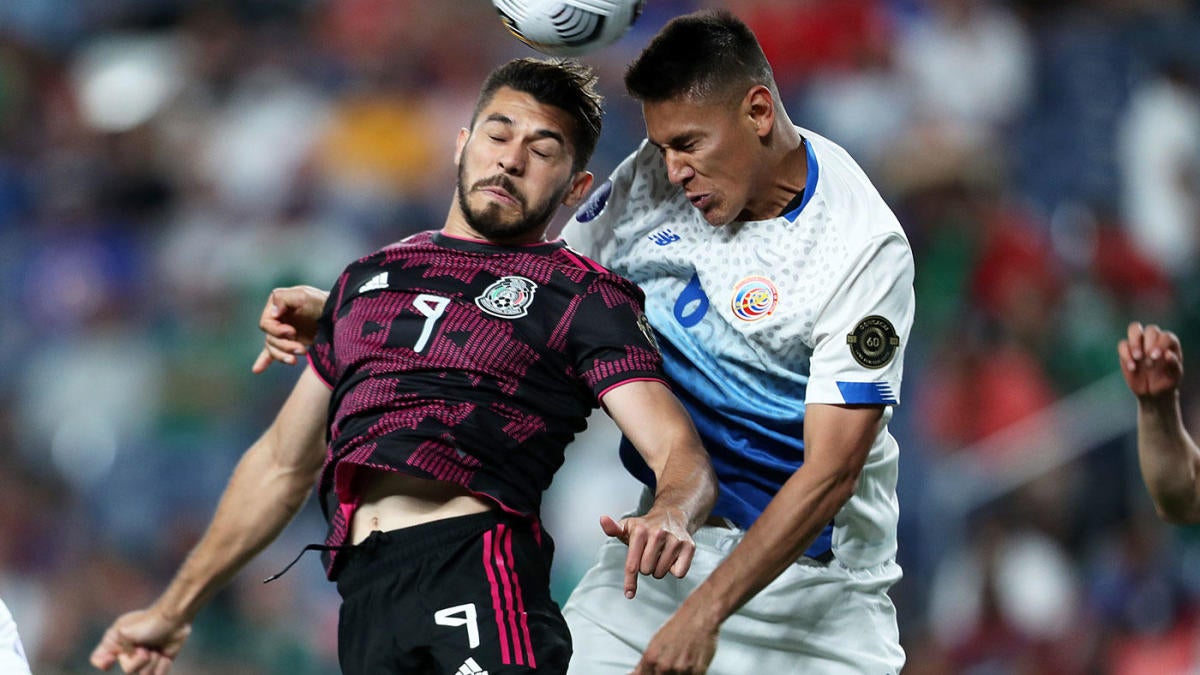 CBS Sports 15 July, 2021 - 02:00am
It's difficult to imagine Mexico needing more motivation to win the 2021 Concacaf Gold Cup title, as it enters as the defending champion and has captured the crown in four of the last six tournaments. El Tri has it, however, after star Hirving Lozano exited the Mexicans' group-stage opener with a head injury and will be unavailable for the remainder of the competition. Mexico continues on without Lozano when it faces Guatemala on Wednesday in the group stage of the 2021 Concacaf Gold Cup. The Mexicans finished with a 0-0 draw against Trinidad and Tobago on Saturday, while the Guatemalans suffered a 2-0 loss to El Salvador in its opening match a day later.
Kickoff is set for 9:30 p.m. ET in Dallas. Mexico is listed as the -4000 favorite (risk ($4,000 to win $100) on the money line in the latest Mexico vs. Guatemala odds at William Hill Sportsbook, while Guatemala is the +4500 underdog. The over-under for total goals scored is 3.5. Before making any Guatemala vs. Mexico picks or 2021 Concacaf Gold Cup predictions, you have to see what proven soccer insider Martin Green has to say.
After working in the sports betting industry for several years, Green became a professional sports writer and handicapper, and has covered the game worldwide. Since then, his expert soccer picks have been spot-on. Green has generated nearly $19,000 for $100 bettors since the 2017-18 season. He has his finger on the pulse of the game all over the globe.
Now, Green has taken an in-depth look at Mexico vs Guatemala. You can head to SportsLine now to see his Gold Cup picks. Here are the 2021 Concacaf Gold Cup betting odds and trends for Guatemala vs Mexico:
Despite being kept off the scoresheet in their group-stage opener, El Tri continued their strong defensive play against Trinidad and Tobago by posting their fourth consecutive clean sheet and sixth in eight matches. They also have held their opponent without a shot on goal in each of their last three contests. In its last five meetings with Guatemala, Mexico has allowed a total of one goal while recording three wins and a pair of scoreless draws.
The most recent meeting took place on Sept. 30, when El Tri cruised to a 3-0 triumph on home soil in a friendly. Despite being without Lozano, Mexico still possesses some dangerous offensive weapons in Rogelio Funes Mori, who scored 15 goals in 31 games for Monterrey of Liga MX in 2020-21, and Porto's Jesus Corona, who recorded two goals and seven assists in league play last season. 
Guatemala performed well in its 2-0 loss against El Salvador on Sunday despite learning it would compete in the tournament just two days earlier. Guatemala's defense came up with a strong effort, keeping its opponent off the scoreboard for the first 80 minutes before surrendering a pair of late goals. The goals were the first allowed by Guatemala in eight matches this year, as it posted clean sheets while recording five wins and a pair of draws in its first seven games of 2021.
Guatemala is due to pick it up offensively, as it has been held to fewer than two goals in four of its five matches since posting a 10-0 victory in a FIFA World Cup qualifier against Saint Vincent and the Grenadines in early June. It has produced a total of five goals in those five games, with Luis Martinez scoring two of them. The 29-year-old forward also was one of the 10 scorers in last month's rout, giving him tallies in three of Guatemala's last six contests.
Green has taken a close look at the Mexico vs. Guatemala matchup from all angles and is leaning under on the goal total. He also has revealed two additional best bets, including one with a plus-money payout. He's only sharing those expert picks at SportsLine.
© 2004-2021 CBS Interactive. All Rights Reserved.
CBS Sports is a registered trademark of CBS Broadcasting Inc. Commissioner.com is a registered trademark of CBS Interactive Inc.
Images by Getty Images and US Presswire
The Washington Post 14 July, 2021 - 11:47pm
Funes Mori, a 30-year-old born in Argentina, scored his second and third goals for Mexico. He made his debut in a June 3 exhibition against Nigeria and was playing his third international match.
In a match delayed by a storm, Funes Mori put El Tri ahead in the 29th minute, chesting a lofted pass from Héctor Herrera just inside the penalty area, cutting the ball back to his right foot and beating goalkeeper Nicholas Hagen from 12 yards.
Funes Mori doubled the lead in the 55th with a right-footed shot from 8 yards off a cross from Pineda, and Pineda added a goal on a 6-yard leaping header in the 79th from a Luis Rodríguez cross.
At Frisco, Texas, El Salvador (2-0) assured itself a quarterfinals bertg with a 2-0 win over Trinidad on goals by Jairo Henriquez in the 30th minute and Walmer Martínez in the first minute of second-half stoppage time. The Soca Warriors have a draw and a loss going into Saturday's game against Guatemala in Frisco.
More AP soccer: https://apnews.com/hub/soccer and https://twitter.com/AP
MLSsoccer.com 14 July, 2021 - 11:32pm
Mexico got its 2021 Concacaf Gold Cup campaign back on track with a comprehensive 3-0 victory over Guatemala at the Cotton Bowl in Dallas, Texas on Wednesday, fueled by a brace from Rogelio Funes Mori and an insurance tally from Orbelín Pineda.
Needing a bounce-back effort after a statistically dominant but disappointing 0-0 result against Trinidad & Tobago in their Group Stage opener, El Tri got exactly that thanks to the pair of finishes from the Monterrey striker, who struck for goals in the 29th and 55th minutes, before Pineda put the match to bed with a late headed tally.
The first of those was a highlight-reel finish that saw Funes Mori collect a long ball from Héctor Herrera and juke a defender before uncorking a gorgeous bending strike past Guatemala goalkeeper Nicholas Hagen, who had just denied Mexico's Erick Gutiérrez with a diving save on a close-range shot just moments earlier.
El Tri continued to rack up the chances, but couldn't quite finish off a second, until they finally doubled the lead five minutes from the hour mark. It was Funes Mori who finished it off again, cashing home a feed from Pineda with a clinical strike into the top of the net.
Pineda then added the final of the goal of the evening in the 79th minute, running onto a cross Luis Rodríguez and heading it down into the net at the far post.
Mexico gets their first goal of the tournament and takes the lead against Guatemala 🔥 pic.twitter.com/2F9hbJsuTV
NJ.com 14 July, 2021 - 06:55pm
Mexico faces Guatemala in a group stage match at the Gold Cup at the Cotton Bowl in Dallas, Texas, on Wednesday, July 14, 2021 (7/14/21).
Fans without cable can watch the match for free with fuboTV.
What: Gold Cup, Group Stage
Who: Guatemala vs. Mexico
When: Wednesday, July 14, 2021
Time: 9:30 p.m. ET
Where: Cotton Bowl
TV: Fox Sports 1, TUDN
Live stream: fuboTV (free trial)
No. 103 Trinidad and Tobago held 11th-ranked Mexico to a 0-0 draw Saturday night in the opener of the CONCACAF Gold Cup, the championship of soccer's North and Central American and Caribbean region.
Defending champion Mexico outshot the Soca Warriors 30-4 in the Group A match and had a 15-1 advantage in corner kicks. Trinidad did not reach the tourament until beating French Guiana on penalty kicks last week.
Mexico began with six of the starters from last month's Nations League final loss to the United States: defenders Luis Rodríguez and Néstor Araujo, midfielders Edson Álvarez and Héctor Herrera, and forwards Hirving Lozano and Jesús Corona. They were joined by goalkeeper Alfredo Talavera, defenders Carlos Salcedo and Osvaldo Rodríguez, midfielder Érick Gutiérrez and forward Rogelio Funes Mori.
Lozano took a knee to the head during the first half and was replaced by Efraín Álvarez in the 18th minute.
Note to readers: if you purchase something through one of our affiliate links we may earn a commission.
Goal.com 14 July, 2021 - 03:00pm
Group A continues in the Gold Cup on Wednesday, with Guatemala playing Mexico in Dallas.
Guatemala has not won a Gold Cup game since 2011 when it reached the quarter-finals, while Mexico needs to pick up points if it is to defend its title, having lifted the trophy in 2019.
Mexico opened Group A with a 0-0 draw against Trinidad and Tobago, while Guatemala lost 2-0 to El Salvador.
Ahead of the game, Goal has the details of how to watch on TV, stream online, team news and more.
In the United States (US), this year's Gold Cup games can be watched live and on-demand with fuboTV (watch with a 7-day free trial).
New users can sign up for a free seven-day trial of the live sports streaming service, which can be accessed via iOS, Android, Chromecast, Amazon Fire TV, Roku and Apple TV as well as on a web browser.
Guatemala held El Salvador scoreless for the first 80 minutes of its opening Gold Cup game, but eventually lost 2-0 after a strong defensive performance.
Goalkeeper Nicholas Hagen will likely be in for a busier game against Mexico, who boast extra firepower in attack.
Guatemala has no major injury concerns or suspensions so may be able to pick a similar starting XI to the side that faced El Salvador.
Predicted Guatemala starting XI : Hagen; Hernandez, Pinto, Gordillo; Galindo, Dominguez, Aparicio, Santis; Arreola, Martinez, Betancourth.
Hirving Lozano lasted just 11 minutes of this year's Gold Cup and will not feature again during the tournament after a blow to the head against Trinidad and Tobago.
Lozano is the only injury suffered by Mexico so far in the tournament with LA Galaxy teenager Efrain Alvarez in line to replace the Napoli winger.
Predicted Mexico starting XI: Talavera; Rodriguez, Salcedo, Moreno, Gallardo; Herrera, Alvarez, Pineda; Corona, Funes Mori, Pulido.
USA TODAY Sportsbook Wire 14 July, 2021 - 12:06pm
The CONCACAF Gold Cup rolls on Wednesday with Group A play featuring Mexico (0 wins, 0 losses, 1 draw) and Guatemala (0-1-0) in a 9:30 p.m. ET kickoff at the Cotton Bowl in Dallas, Texas. Below, we preview the Mexico vs. Guatemala odds and lines, and make our best CONCACAF Gold Cup bets, picks and predictions.
Mexico opened with a rather uninspiring 0-0 draw against Trinidad & Tobago Saturday. It dictated the pace of the game but just couldn't generate any offense.
Guatemala is just surprised to be here, as it thought it was eliminated last Tuesday but Curacao had a COVID-19 outbreak in its camp, and Guatemala was invited back. It lost 2-0 to El Salvador in Sunday's opener.
Odds via BetMGM; access USA TODAY Sports' betting odds for a full list. Lines last updated at 5:10 p.m. ET.
Mexico (-5000) heads into this one as the decisive favorite, as the books expect El Tri to take out its scoreless draw frustrations on undermanned Guatemala. You cannot risk $100 for every $2 won, no matter how sure a thing this might be.
AVOID.
Instead, it's a better bet to look to MEXICO -2 (-190) in the handicap section, and maybe even a small-unit wager on MEXICO -3 (+125) at plus-money. We saw last night how the floodgates opened up in Honduras-Grenada, and we should expect a similar result here.
UNDER 3.5 (-110) is the play, as Guatemala doesn't have its full cast of players from a squad that was already mediocre and not able to qualify on its own.
Mexico had issues in Game 1, so even if it were to post a 3-0 result, which would be a very good bounce-back, it's still going Under.
Want some action in this one? Place an Gold Cup bet with BetMGM today. For more sports betting picks and tips, visit SportsbookWire.com. Please gamble responsibly.
Sign up for the USA TODAY Sportsbook Wire newsletter to get our top stories in your inbox every morning
Previewing Thursday's Atlanta United at Nashville SC odds and lines, with MLS betting picks, tips and best bets.
Previewing Thursday's Philadelphia Union at New York Red Bulls odds and lines, with MLS betting picks, tips and best bets.
Previewing Wednesday's Toronto FC at New England Revolution odds and lines, with MLS betting picks, tips and best bets.
© Copyright USA TODAY Sportsbook Wire 2021
Start every day with our most popular content waiting in your inbox.
Please re-enter your email address.
You'll now receive the top USA TODAY Sportsbook Wire stories each day directly in your inbox.
Please enter an email address.
Please check your email for a confirmation.