Michael Collins
AstroMCollins
Family Statement on Passing of Astronaut Michael Collins pic.twitter.com/6OAw7CzFaz
Dr. Buzz Aldrin
TheRealBuzz
Dear Mike, Wherever you have been or will be, you will always have the Fire to Carry us deftly to new heights and to the future. We will miss you. May you Rest In Peace. #Apollo11 pic.twitter.com/q4sJjFdvf8

NASA
NASA
We mourn the passing of Apollo 11 astronaut Michael Collins, who piloted humanity's first voyage to the surface of another world. An advocate for exploration, @AstroMCollins inspired generations and his legacy propels us further into the cosmos: go.nasa.gov/3vqO6SR pic.twitter.com/rKMxdTIYYm

Michael Collins
AstroMCollins
I am certain, if everyone could see the Earth floating just outside their windows, every day would be #EarthDay. There are few things more fragile or more beautiful than Earth, let's work together today and everyday to protect our home. pic.twitter.com/XJO3RSJczw
Who was Michael Collins?
Michael Collins (Irish: Mícheál Ó Coileáin; 16 October 1890 – 22 August 1922) was an Irish revolutionary, soldier, and politician who was a leading figure in the early-20th-century Irish struggle for independence. ... He returned to Ireland in 1916 and fought in the Easter Rising. wikipedia.orgMichael Collins (Irish leader)
NASA astronaut Michael Collins has passed away at the age of 90. Collins is most well known for a photo he took of the lunar module containing both Buzz Aldrin and Neil Armstrong in front of the Earth, which captures all of humanity, alive and dead, in a single photo. That is, other than himself.
Collins had been fighting a valient battle with Cancer, and his death was shared by his family on Collins' Facebook page.
"We regret to share that our beloved father and grandfather passed away today, after a valiant battle with cancer," the statement reads. "Please join us in fondly and joyfully remembering his sharp wit, his quiet sense of purpose, and his wise perspective, gained both from looking back at Earth from the vantage of space and gazing across the calm water from the dek of his fishing boat."
NASA also published a statement on the passing of Collins by acting Administrator Steve Jurczyk.
"Today the nation lost a true pioneer and lifelong advocate for exploration in astronaut Michael Collins. As pilot of the Apollo 11 command module – some called him 'the loneliest man in history' – while his colleagues walked on the Moon for the first time, he helped our nation achieve a defining milestone. He also distinguished himself in the Gemini Program and as an Air Force pilot," he writes.
Collins was the command module pilot on NASA's Apollo 11 mission and circled the moon while Neil Armstrong and Buzz Aldring touched down at Tranquility Base on July 20, 1969. Because of his position, when the duo returned from the surface he was able to capture a photo of all of humanity in a single photo, excluding himself of course. He is the only person in the history of humanity to not appear in some form in the photo.
As Rare Historical Photos explains, "That means that every human that lived up to the point of this photo being taken still exists, at least in some form, and every human that has been born since then was also is in this photo, at least in some form. So even if you were born after this picture was taken, the materials you're made from are still on the frame of this picture."
Buzz Aldrin posted a brief note on his Facebook page saying goodbye to Collins.
"Wherever you have been or will be, you will always have the Fire to Carry us deftly to new heights and to the future. We will miss you. May you Rest In Peace."
As noted by The Guardian, Collins wrote several books, including Carrying the Fire in 1974 which was dedicated to his wife. Patricia died in 2014, and their son Michael passed in 1993. Collins is survived by two daughters, Kate and Ann, seven grandchildren, and a sister.
Read full article at The Guardian
9 News Australia 30 April, 2021 - 10:21pm
Evening Standard 30 April, 2021 - 10:21pm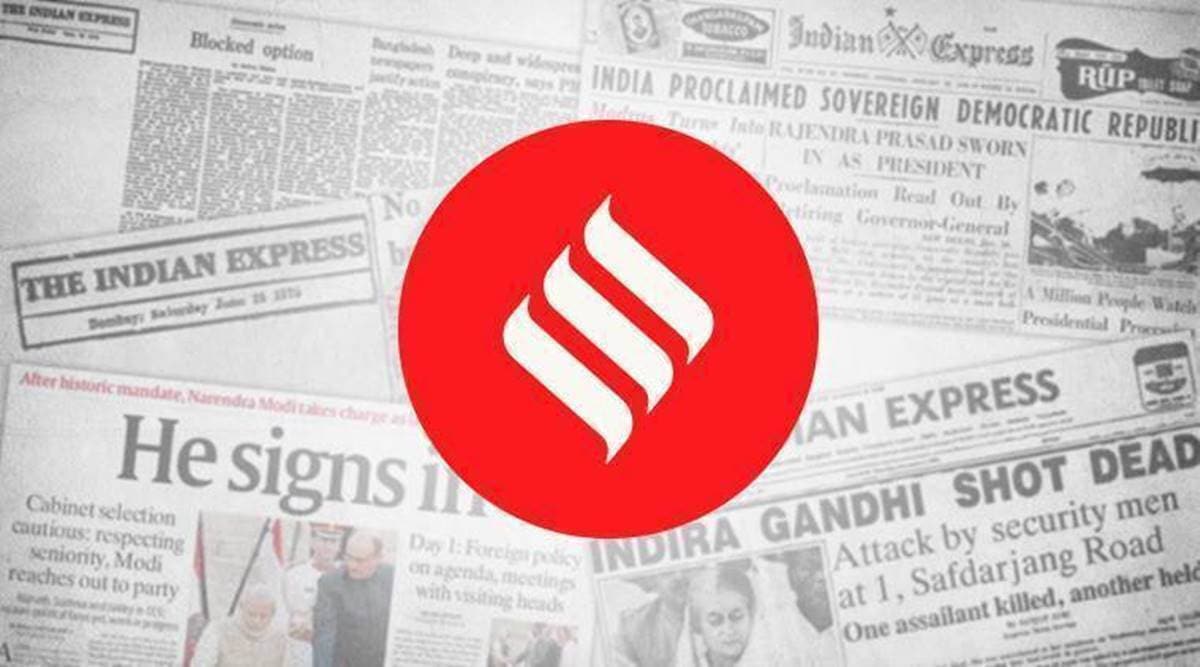 The Indian Express 30 April, 2021 - 10:21pm
As Michael Collins piloted the Apollo 11 spacecraft Columbia, orbiting 60 miles above the lunar surface, he was completely alone each time it passed over the moon's dark side. His communication with NASA would be blocked, as would his contact with crewmates, Neil Armstrong and Buzz Aldrin — the first humans to walk on the moon. But Collins, who died on Wednesday at the age of 90, was serene. "I like the feeling," he wrote in his 1974 memoir, Carrying the Fire.
The mission log called Collins "the loneliest human" since Adam, but he didn't agree. "Not one iota of loneliness," he said, in a 2019 interview. He had been too busy maintaining the craft and keeping it in orbit, in readiness for when the Lunar Module Eagle, carrying Armstrong and Aldrin, would take off from Tranquility Base and dock with the Columbia.
Later, few would remember Collins and his contribution to the moon landing. To have been the first man on the moon is glorious, to have been the second, only slightly less so. But to have not even set foot on it? That was to be the "forgotten astronaut", as Collins was often described. Yet he didn't resent not getting the chance to walk on the moon, which is, 52 years later, still the most breathtaking adventure by any human standard. Collins had been lucky to make a contribution to the history-making mission. And it was a contribution as significant as that of Armstrong and Aldrin. Someone had to make sure those two men could get back home. If anything, Collins' role in the mission shows that you don't need to be celebrated to be a hero. You simply have to do the job you've chosen to do.
For all the latest Opinion News, download Indian Express App.
TODAY 30 April, 2021 - 10:21pm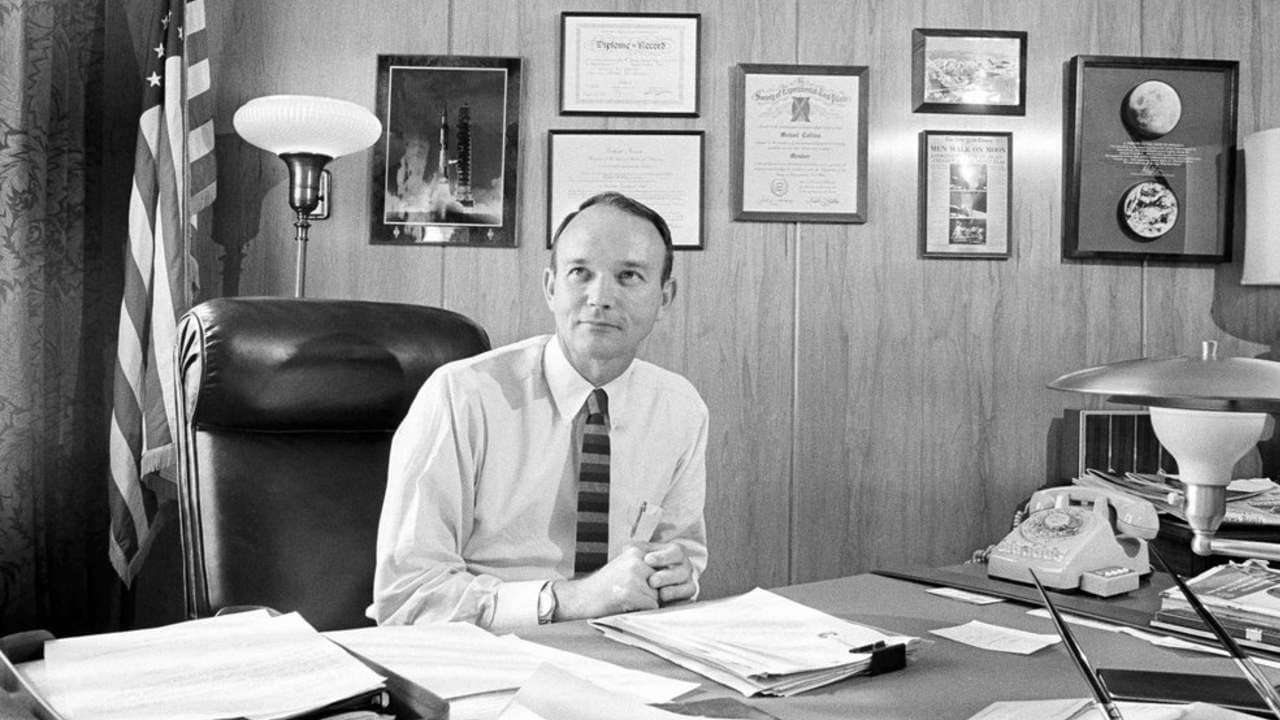 Firstpost 30 April, 2021 - 10:21pm
Poco X3 Pro, Moto G60, more
Check you privilege and your facts
American astronaut Michael Collins, who piloted the Apollo 11 command module while his crewmates became the first people to walk on the Moon, died on Wednesday after battling cancer, his family said. Sometimes called "the loneliest man in history" because of his long solo flight while his colleagues loped across the lunar surface, Collins never earned the same global name recognition as Neil Armstrong and Buzz Aldrin. But he was hailed as a lifelong advocate of space exploration: erudite and witty yet also self-effacing, maintaining in a 2009 interview with NASA that his historic accomplishments were "90 percent blind luck" and that astronauts should not be celebrated as heroes.
Apollo 11 crew members, from left, Neil Armstrong, Buzz Aldrin and Michael Collins sit inside a quarantine van in Houston. Image: AP.
"Mike always faced the challenges of life with grace and humility, and faced this, his final challenge, in the same way," Collins' family posted on his official Twitter account.
Crewmate Aldrin led the tributes, writing on Twitter: "Dear Mike, Wherever you have been or will be, you will always have the Fire to Carry us deftly to new heights and to the future. We will miss you. May you Rest In Peace."
US President Joe Biden said that while Collins "may not have received equal glory," he was "an equal partner, reminding our nation about the importance of collaboration in service of great goals."
Born in Rome in 1930 to a US army officer serving as military attache there, Collins went on to become a fighter pilot and test pilot with the air force. He applied to NASA after being inspired by John Glenn, the first American to orbit the Earth, and was selected to be an astronaut in 1963.
Collins' first spaceflight was on the Gemini 10 mission, where he made a then record-breaking two spacewalks.
But he is best known for being a member of the Apollo 11 mission when, on 20 July 1969, his crewmates Neil Armstrong and Buzz Aldrin took their giant leaps for mankind.
Remarking on Collins' role, a NASA press officer would later tell reporters: "Not since Adam has any human known such solitude."
Collins spent half a century trying to debunk that myth.
"I would enjoy a perfectly enjoyable hot coffee, I had music if I wanted to," he said at a 50th anniversary event in 2019. "Good old Command Module Columbia had every facility that I needed, and it was plenty big and I really enjoyed my time by myself instead of being terribly lonely."
Mike Collins, the third man of the Apollo 11 moon landing mission, sits at his State Department desk in Washington, US. Image: AP.
He was worried, however, that Armstrong and Aldrin might not make it back alive -- remarking once that being the mission's sole survivor would have made him "a marked man for life."
Ultimately, Apollo 11 was a success and after the crew splashed down in the Pacific, they embarked on a worldwide tour, at the end of which they were all awarded the Presidential Medal of Freedom.
Collins would go on to say the Moon mission forever changed his perspective, impressing upon him the fragility of our home planet and the need to protect it.
"When we rolled out and looked at (the Moon), oh, it was an awesome sphere," he said at a 2019 event at George Washington University.
But "as magnificent as that was, as impressive, and as much as I will remember that, that was nothing, nothing compared to this other window out there," he continued.
"Out there was this little pea about the size of your thumbnail at arm's length: blue, white, very shiny, you get the blue of the oceans, white of the clouds, streaks of rust we call continents, such a beautiful gorgeous tiny thing, nestled into this black velvet of the rest of the universe."
"Hey, Houston, I've got the world in my window," he told mission control.
Collins turned down an offer to command his own Moon mission and went on to become a diplomat, serving as assistant secretary of state for public affairs.
He later became the first director of the National Air and Space Museum in Washington, and authored numerous books on space including his well-received autobiography "Carrying the Fire."
He retired in Florida, living with his wife Pat until she died in 2014.
Asked by Fox News in 2019 whether he thinks much about Apollo 11, he said: "Not very often."
"I lead a quiet life. I'll be walking along down my street at night, when it's starting to get dark and I sense something over my right shoulder and I look up and see that little silver sliver up there and think, 'Oh that's the Moon. I've been there!'
1Up Gaming Valorant LIVE Custom Rooms | Free to Play
Valorant Pro Jay 'Sinatraa' Won accused of Sexual Abuse
PUBG New State GOOD or BAD News? | 1Up Gaming
Stream Sniping Challenge 2 | 1Up Gaming
PUBG Mobile is the reason behind the growth of Valorant in India
Professional Gamer Abhay 'xhade' Urkude Confesses to Hacking | Valorant Hacking Incident 2021
No Gun No Fun? / FAU-G Review | 1Up Gaming
Should Forsaken be Forgiven? | CSGO Hacking Incident 2018
The Story Of haiVaan | 1Up Gaming Interviews
haiVaan plays the Valorant Pop Quiz
Flying to the moon: Jeff Bezos challenges NASA over its moon lander deal with SpaceX
SpaceX will build lunar lander for NASA to send humans back to the moon
NASA greenlights launch of SpaceX's third crew mission to the ISS
Eleven astronauts and cosmonauts crammed into ISS, the biggest 'crowd' in over a decade
ISRO's Rs 800 crore satellite to communicate with Gaganyaan mission after launch
Two cosmonauts, 1 astronaut touch down on Earth after six months aboard ISS
Earth was home to billions of T-rex over lakhs of generations, suggests new study
Nurse embracing patient in Brazil wearing 'hug curtain' wins World Press Photo of the Year
J&J COVID-19 vaccine in limbo as countries, experts seek evidence for blood clotting issue
Empty middle seats lower the risk of COVID-19 transmission in airplanes, study indicates
Oneindia News 30 April, 2021 - 10:21pm
Sky News Australia 30 April, 2021 - 10:21pm
Sky News host Chris Kenny has reflected on the recent "historic passing" of Apollo 11 astronaut Michael Collins. A family statement revealed Mr Collins died from cancer, aged 90. "What a life," Mr Kenny said. "Imagine doing that; imagine being on your own on the dark side of the moon on such an epic and historic mission."
Screen Rant 29 April, 2021 - 12:32pm
Reimaging the past, For All Mankind follows a group of fictional astronauts, lead by NASA Commander Ed Baldwin (Joel Kinnaman), and their families, alongside historical figures like fellow astronaut Neil Armstrong, US Senator and presidential hopeful Ted Kennedy, and President Richard Nixon. In For All Mankind season 1, the show replaces the real-life American astronauts from NASA's Apollo 10 mission with fictional characters. In the series, Ed Baldwin leads Apollo 10, joined by Gordo Stevens (Michael Dorman) and a third member by the name of Talmadge. The actual mission crew members were astronauts Thomas Stafford, John Young, and Eugene Cernan.
Aside from the crew members, many of the details of the show's Apollo 10 mission remain historically accurate. Launching in May of 1969, Apollo 10 was the fourth crewed mission and the second to orbit the Moon. Like the mission portrayed in the series, NASA considered Apollo 10 to be a dress rehearsal for the first Moon landing. And the mission's call signs really were named after the Peanuts characters Charlie Brown and Snoopy like they are in the series. Throughout the series, For All Mankind continues to portray historical events involving real-life space exploration over the decades interwoven with its fictional narrative. While the show becomes less grounded in reality as the episodes progress, especially moving into Season 2, For All Mankind continues to be influenced by space history. Here are all the major space missions inspired by real history that take place in For All Mankind's alternative timeline following the Apollo 10 mission.
In reality, the Soviets were the first to put a man in space, but not on the moon. Thanks to chief rocket designer and spacecraft engineer, Sergei Korolev, who helped design the rocket that launched Soviet cosmonaut, Yuri Gagarin into space in 1961. But the Soviet program suffered a big blow after the sudden death of Korolev in 1966. Under President John F. Kennedy, American lunar exploration efforts intensified in the early 1960s. And in the end, the real-life Apollo 11 astronauts — Neil Armstrong, Buzz Aldrin, and Michael Collins — were the first people to step foot on the moon on July 20, 1969. They left behind an American flag, a patch honoring the fallen Apollo 1 crew, and a plague, which read: "Here men from the planet Earth first set foot upon the moon. July 1969 A.D. We came in peace for all mankind." According to NASA, in a post-flight press conference, Armstrong called the flight "a beginning of a new age," and Collin talked about future missions to Mars. Russia also celebrated the American's success according to Soviet cosmonaut Alexei Leonov, who later wrote about the event according to History Today: "Everyone forgot that we were all citizens of different countries on Earth. That moment really united the human race."
For All Mankind's fictional space program is based in part on the real-life Mercury 13, a privately funded space program that recruited female astronauts. In 1959, the thirteen women recruited to the program successfully completed the same tests as the male astronauts in NASA's Mercury 7 group. According to series creator Ronald D. Moore, the Mercury 13 program was the original inspiration for the show's premise. "That (Mercury) program got canceled before they ever actually took flight training," Moore told Variety. "So part of our premise was to go back and revisit who were the Mercury 13 and where would they be." For All Mankind takes a look at what it might have been like for these women had they had the chance to actually participate in NASA's space program of the time. In reality, only 12 people — all of them men — have ever walked on the moon. All of these missions were part of the US Apollo program and took place between 1969 and 1972. To date, no women have ever walked on the moon - although, in 1963, the Soviet Union did send the first female astronaut, Valentina Tereshkova, into space.
There were no female astronauts on the real Apollo 15, which was the fourth US mission to land on the moon. The mission accomplished its goals but received negative publicity after bringing unauthorized postal covers. The real Apollo 15 crewmembers, Commander David Scott, James Irwin, and Hadley Rille, never flew to space again. Molly Cobb's character is inspired by real-life Mercury 13 participant, Geraldyn "Jerrie" Cobb. Jerrie Cobb was the first woman to pass all of the same preflight tests as NASA's Mercury 7 male astronauts. Had NASA accepted female astronaut candidates in the '60s, Jerrie Cobb would likely have become the first, but the agency did not allow women into the program until 1978. In reality, Sally Ride became the first American woman in space in 1983. For All Mankind pays tribute to the female astronaut in season 2, when her namesake character joins Captain Ed Baldwin's crew on the Pathfinder mission.
In reality, Apollo's goals did go beyond landing Americans on the moon and returning them safely to Earth. NASA dreamed of establishing technology and the capacity to work in the lunar environment, but that never happened. Instead, the program was eventually canceled. The real-life Apollo Program only lasted from 1963-1975. And the last moon landing took place in 1972. Apollo 17 was the last mission to land on the moon. According to NASA, the final American lunar mission was distinguished from previous Apollo flights by its "extended hardware capability, larger scientific payload capacity, and the use of the battery-powered Lunar Roving Vehicle." Eugene "Gene" Cernan, commander of Apollo 17, left these last words on the moon: "We leave as we came and, God willing, as we shall return, with peace, and hope for all mankind."
In the show's reality, by 1983 the Jamestown base is thriving, and the Soviets have also established their own lunar base near Jamestown. In the series, the space race never ends, and it continues to be the main point of conflict in the Cold War between the US and the Soviets. The Apollo-Soyuz mission (Apollo 75) in For All Mankind season 2 is also based on a real-life mission. In the show's narrative, the mission takes place in the 80s, but in reality, the symbolic handshake happened in 1975. On July 17, 1975, the world watched the historical event unfold on television as astronaut Thomas Stafford and cosmonaut Alexey A. Leonov shook hands in space.