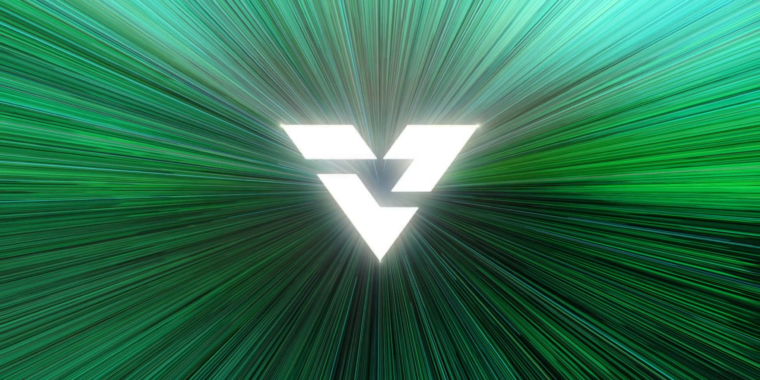 Sign up or login to join the discussions!
On Friday, the company's DirectX team walked that OS restriction back.
"Microsoft is committed to ensuring that when game developers adopt a new API, they can reach as many gamers as possible," DirectX Program Manager Hassan Uraizee writes in explaining that the upcoming DirectStorage API will no longer be Windows 11-exclusive. This statement comes alongside Microsoft's launch of a DirectStorage preview program that will let developers immediately begin testing this feature in intensive 3D software. The API, among other things, redirects I/O calls for 3D graphical assets directly to a computer's GPU.
Uraizee's post says that one other previously announced DirectStorage pillar, a jump to higher-speed SSD storage, has also moved into "optional" territory. Essentially, Microsoft is now claiming that developers can expect any game-loading pipeline built on DirectStorage to scale down to lower-performing computers while still benefiting from OS-level tweaks like decompressing assets via the GPU—aided largely by DirectX's Agility SDK, which can be dropped into various Windows versions (Win10 version 1909 and higher) and work without expected conflict with other OS elements. Even so, Windows 11's "storage stack upgrades" will be exclusive to that OS, and thus Uraizee says that gamers will want Windows 11 to access the "full potential" of DirectStorage.
But one of DirectStorage's implied sales pitches is the ability to design real-time 3D worlds that revolve around a revolutionized I/O approach—one where wide-open landscapes and detailed elements no longer have to be hidden by mid-game trickery (i.e., waiting in an elevator or crawling through a thin passageway). Uraizee's brief explanation doesn't draw a line in the sand regarding how DirectStorage and its Win10 and Win11 variants will or won't factor into such ambitions for PC games.
Either way, this is a big walkback from Microsoft's previous announcements about DirectStorage. Perhaps Microsoft noticed how many interested gamers' PCs failed last month's Windows 11 compatibility test—due either to a lack of solid-state media or a motherboard that failed checks for Trusted Platform Module (TPM)—and scrambled to guarantee that its DirectX 12 Ultimate ambitions aren't further limited. Already, DX12U requires more modern GPUs, including Nvidia's RTX 2000 and 3000 families and AMD's RDNA 2 line, and in a chip-shortage universe, uptake to compatible GPUs has been slow.
You must login or create an account to comment.
Join the Ars Orbital Transmission mailing list to get weekly updates delivered to your inbox.
Read full article at Windows Central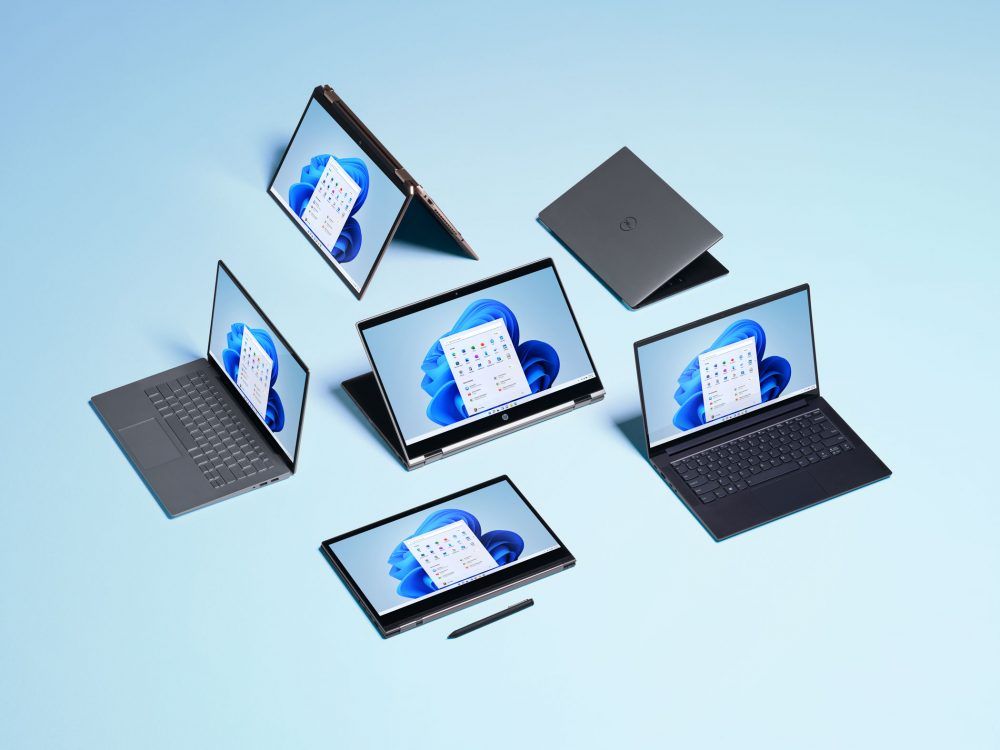 Tom's Hardware 20 July, 2021 - 08:11pm
Windows Latest reported that Intel referred to Windows 11 as the "October 2021 Update (21H2)" in the release notes for DCH GPU driver 30.0.100.9684. That naming convention follows the same pattern as major updates to Windows 10, with the Windows 10 May 2021 Update also being known as the 21H1 release, for example.
Intel also clarified that it wasn't referring to an upcoming version of Windows 10 by identifying the operating system as "Microsoft Windows 11-64." Microsoft could still release a noteworthy update to Windows 10 in the second half of the year, of course, but Intel was specifically targeting Windows 11 with this driver update.
There have been other signs that Microsoft plans to release Windows 11 in October even though it's officially set to launch during the holidays. Various widgets, messages, and user interface elements in the company's promotional materials reference October. That's either an Easter egg or a very late April Fool's prank.
Thank you for signing up to Tom's Hardware. You will receive a verification email shortly.
There was a problem. Please refresh the page and try again.
© Future US, Inc. 11 West 42nd Street, 15th Floor, New York, NY 10036.
The Verge 20 July, 2021 - 08:11pm
It's rolling out to a subset of Insiders at first
The rollout of all of the promised features will happen over time, Microsoft's Brandon LeBlanc said in a blog post. "In this first stage, you'll be able to sign in, add contacts, and connect via individual and group chats," he said. "Over the coming weeks, we will enable audio and video calling, meetings, screen sharing and other capabilities." He also noted that Chat will roll out first to a "subset" of Insiders. To get started, click the Chat icon on the taskbar and sign in with your Microsoft account.
Windows 11 brings a whole new design, a centered Start menu, the ability to run Android apps, and more. The company has hinted at an October release date.
Subscribe to get the best Verge-approved tech deals of the week.
Check your inbox for a welcome email.
HT Tech 20 July, 2021 - 08:11pm
Windows 11 has changed most of the features that come with the operating software, but now it has been revealed that it may even change the look of what you see by default when it is released. Microsoft Windows 11 release date is expected in October, according to some reports. Instead of the bright and shiny interface that you are used to, Upon downloading, Windows 11 will show something that is entirely different, something that has benefits way beyond cosmetic.
What users may get to see by default on booting up Windows 11 is the colour black being splashed across your screen! Yes, the dark theme will come with Windows 11 by default in some versions (SKUs), according to Windows Latest. However, that will happen on a clean install of Microsoft Windows 11 or if you are setting up a new computer.
While this will be a first for Windows 11, other tech companies have already ventured into this field on both smartphones and laptops.
The reason behind it is a healthy one. Staring at very bright screens is not good for the eyes, they need more soothing colours and the dark theme is an ideal way to go. It has been widely argued that the dark theme is much more restful for the eyes than the bright mode. Not just health, it also has a wider environmental impact. It will reduce power usage on your devices and that can only be good. A double whammy of goodness is just what the doctor ordered in this fraught era when contagious diseases are on the rise and extreme environmental events are increasing.
However, for those who just cannot tolerate the dark theme and need their screens to be bright and shiny all the time to put them in the right mood, Microsoft Windows 11 has provided that option too. The light mode is just a few clicks away on Windows 11.
However, since both the options will in any case be available to users at the click of a button, there is always the option of switching between both, time and again, if that is not too much of a bother. Of course, you could do yourself, and the environment a favour, by consciously picking and sticking to the dark theme.
Follow HT Tech for the latest tech news and reviews, also keep up with us on Twitter, Facebook, and Instagram. For our latest videos, subscribe to our YouTube channel.
Latest News | Tech News | Home Appliances | TV | TV News | TV Reviews | How To | Videos | Photos | Games | Wearables | Wearable News | Wearable Reviews | Laptops | Laptop News | Laptops Review | Mobile | Mobile News | Mobile reviews |
Realme Watch S | Google Chrome | WhatsApp disappearing mode | Clubhouse | Facebook | Realme X7 series | Amazon |
iPhone SE Review | Oppo Reno 4 Pro Review | Samsung Galaxy M31s Review | Nokia 5310 Review | Google Pixel 4a Review | Redmi Note 9 Review | Apple iPhone 12 mini Review | Samsung Galaxy S20 Ultra Review | Apple iPhone 12 Pro Review | Poco M2 Pro Review |
Youtube | Amazon | PS5 | Iphone | Samsung | Whatsapp | Xiaomi | Apple | Redmi | COVID-19 |
Dual WhatsApp in the Same Mobile | How to shop using WhatsApp Carts | How to record a meeting in Google Meet | Covid-19 Hotspot Dashboard |
PC Perspective 19 July, 2021 - 12:20pm
Posted by Jeremy Hellstrom | Jul 19, 2021 | General Tech | 0
John Cable, the VP of Program Management for Windows Servicing and Delivery released a memo stating the blatantly obvious; a large percentage of the ~1.3 billion monthly active Windows 10 devices out there will not be eligible to run Windows 11.  Microsoft seem to have also realized that the last long term servicing branch of Windows 10 was the elderly 2019 version.  In order to address the way that their actual customers do business Microsoft have come up with a small concession named Windows 10 21H2, which should not in any way be confused with Windows 10 21H2.
The Windows 10 21H2 you may see in your feature preview is different from the Windows 10 21H2 just announced, as the latter will be the new LTSB version, while the former will be pushed to everyone.  This offers an interesting choice for those interested in staying on Windows 10 for the foreseeable future.  The 2019 version will have, at least at the moment, a full decade of support and will delay the necessity of adopting a new OS until 2029.  The new Windows 10 21H2 will only get five years, so opting for the newer version will mean you have to look at upgrading in 2026.
If Windows licensing has been driving you a bit mad over the past decade or so, it is about to get even more byzantine.  That is before you even think about Microsoft 365's Windows as a Service offerings.   There were no changes mentioned on the consumer side, you can still expect to see that version of Windows 10 21H2 supported for either 18 or 30 months, depending on the version you use.
Call it K7M.com, AMDMB.com, or PC Perspective, Jeremy has been hanging out and then working with the gang here for years. Apart from the front page you might find him on the BOINC Forums or possibly the Fraggin' Frogs if he has the time.
This site uses Akismet to reduce spam. Learn how your comment data is processed.
XDA Developers 19 July, 2021 - 12:15pm
Sign in to the XDA Developers Forums
Add swipe gestures to any Android, no root
Make your phone easier to use with one hand, no root
The best way to access XDA on your phone
A sweet, feature-filled launcher with a beautiful UX.
XDA's official marketplace for buying and selling tech
It's been nearly a month since Microsoft officially announced Windows 11, and if you're a Windows Insider, you can test it out now. All the company has said about when it will be publicly available is that it's coming this holiday season. However, there have been various hints that Windows 11 is coming in October.
For example, there was part of the event where the time and date in Windows 11 was set to October 20, 2021, at 11:11am. There was also a message shown from Stevie Bathiche, saying "Good luck today, Panos! Excited to turn it up to 11…can't wait for October!"
Let's break this down a bit. It makes sense that Windows 11 is listed, since the driver was officially the first to support the new OS. We've also known for some time that Windows 11 is going to be version 21H2, just like this fall's version of Windows 10. However, it's unlikely to be called the October 2021 Update, because frankly, it's a new operating system. It's not an update to anything.
It's a lot more likely that Windows 10 version 21H2 is going to be called the October 2021 Update. After all, that's how Windows 10 updates are usually named, just like we saw with the Windows 10 October 2020 Update and the Windows 10 October 2018 Update (the 2019 fall update was in November; you can probably guess what it was called).
So, did Intel spill the beans that Windows 11 is coming in October? Maybe, and maybe all of the other hints are true as well. However, it seems more likely that this is just a typo. Perhaps, whoever was writing up these release notes took Windows 10 version 21H2 and Windows 11 version 21H2, and accidentally combined them into the same line. We've reached out to Intel for comment.
While we know that the first shipping version of Windows 11 will be version 21H2, we don't know about future updates. Unlike Windows 10 – which got updated twice a year, Windows 11 is getting annual updates. It makes sense that Microsoft might shed the 'H1' and 'H2' in favor of just using the two-digit year. Perhaps in 2022, instead of Windows 11 version 22H2, we'll just get Windows 11 version 22.
Time will tell on that one, and time will tell on the official date that Windows 11 launches. Honestly, when the OS was announced on June 24, Microsoft probably wasn't even ready to commit to a specific month. After all, we're now in the second half of June and some major features aren't even in testing yet. Teams integration isn't there, and even more notably, Android app support isn't there. These have to be ready for public testing, and then they have to be good enough to ship before release.
October is just two and a half months away at this point. You can expect a lot to happen in the world of Windows news between now and then.
Receive the freshest Android & development news right in your inbox!
XDA Developers was founded by developers, for developers. It is now a valuable resource for people who want to make the most of their mobile devices, from customizing the look and feel to adding new functionality.