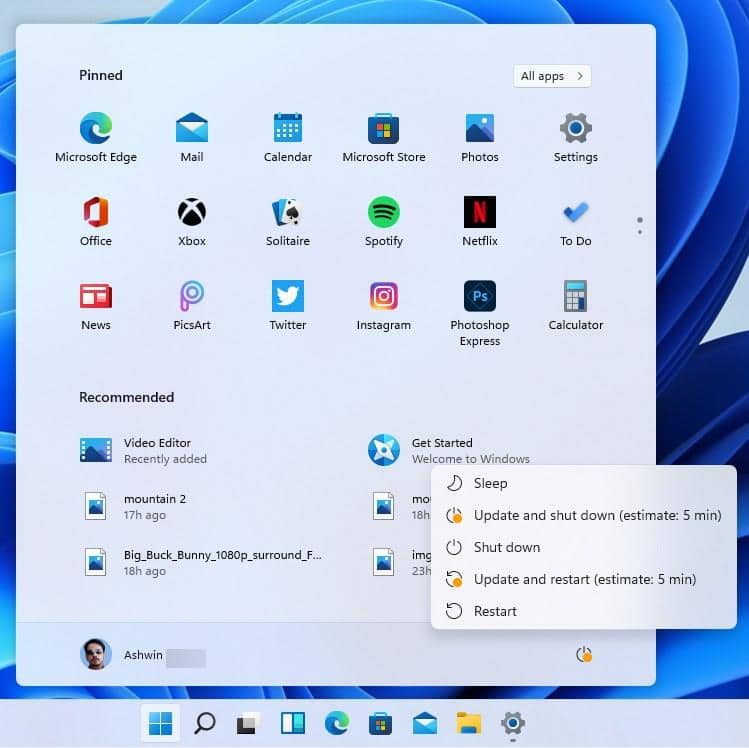 In a blog post about Windows 10 21H1 Microsoft also revealed that they will soon be pushing out Windows 11 Preview builds to Windows Insiders in the Beta ring.
Microsoft notes the Beta ring is "Ideal for early adopters. Insiders and IT Professionals in the Beta Channel can check out upcoming Windows features, while still getting relatively reliable updates that are validated by Microsoft."
With Windows 11 rumoured to be heading to hardware in October, Microsoft will need to work hard (and need a lot of assistance) to validate that the OS is ready to RTM within that short space of time, so hopefully, Beta channel users will not have too long to wait before the first builds trickle out.
If you like to hear music on a smart speaker, then the ones from Amazon are definitely worth looking at, even more so because they're now selling at a discounted price at Woot. You can...
OnePlus 8 is now selling at a discounted price at the official OnePlus Store. The smartphone offers flagship-tier hardware at an affordable price, and a $220 discount has made it even more a...
Amazon is offering a handsome discount of $30.80 on the purchase of the Razer Ornata Chroma Gaming Keyboard. The gaming keyboard is now available at a price point of $69.19, down from $99.99...
You can now get a 15-month Microsoft 365 Family subscription for just $75 from Newegg. In addition to the discount, you will also get Norton 360 Standard antivirus 15-month subscription for ...
The Samsung Galaxy Buds Pro is now available for just $119.99 from Amazon's Woot, you can find the deal here. The Galaxy Buds Pro is compatible with all Bluetooth devices and can last ...
The Pixel 3a(renewed) is now available at a price point of $109, down from $139 at Amazon. Google Pixel 3a is a mid-range smartphone powered by Qualcomm Snapdragon 670 processor, 4GB RAM, an...
Microsoft Surface Pro 7(8GB/256GB) is now available at a discounted price. The Surface Pro 7 with an i5 processor, 8GB RAM, and 256GB storage is now available at a price point of $941.25, do...
OnePlus 8(renewed) is now available at a discounted price at Amazon. The smartphone offers flagship-tier hardware at an affordable price and is now selling at $332, down from $545. You can b...
Ultimate Ears Megaboom 3 is now available at $140, down from $200. So, if you do the math, that's a straight $60 discount! Ultimate Ears Megaboom 3 is a small, portable, waterproof Blu...
Microsoft Surface Duo features an iconic super-thin design with dual screens designed for effortless multitasking and productivity. Amazon's Woot now has a great deal on Surface Duo AT...
Read full article at MSPoweruser
ZDNet 16 July, 2021 - 11:01am
After a pair of PrintNightmare vulnerabilities, the last thing the Windows Print Spooler needed was a third vulnerability, and yet it exists.
Microsoft has announced CVE-2021-34481 allows for local privilege escalation to the level of SYSTEM.
"An elevation of privilege vulnerability exists when the Windows Print Spooler service improperly performs privileged file operations. An attacker who successfully exploited this vulnerability could run arbitrary code with SYSTEM privileges. An attacker could then install programs; view, change, or delete data; or create new accounts with full user rights," Microsoft said.
"An attacker must have the ability to execute code on a victim system to exploit this vulnerability.
"The workaround for this vulnerability is stopping and disabling the Print Spooler service."
Microsoft rates the exploitability of the vulnerability as "more likely".
"Microsoft analysis has shown that exploit code could be created in such a way that an attacker could consistently exploit this vulnerability. Moreover, Microsoft is aware of past instances of this type of vulnerability being exploited. This would make it an attractive target for attackers, and therefore more likely that exploits could be created," Microsoft's exploitability index explained.
Microsoft said it was creating a patch, and that the vulnerability was not introduced in its July 13 set of updates.
The company has been scrambling to properly patch its Print Spooler service recently. Initially, a critical bug that allowed for remote code execution was announced and labelled as CVE-2021-1675.
Exploits were publicly available after Microsoft's patches failed to fix the issue completely and security researchers that had already published their code, said they deleted it, but it was already branched on GitHub.
Microsoft then dropped CVE-2021-34527 later in the week, which had much the same description of running code as SYSTEM as CVE-2021-34481. Unlike the new vulnerability, this one can be run remotely.
By registering, you agree to the Terms of Use and acknowledge the data practices outlined in the Privacy Policy.
You will also receive a complimentary subscription to the ZDNet's Tech Update Today and ZDNet Announcement newsletters. You may unsubscribe from these newsletters at any time.
You agree to receive updates, alerts, and promotions from the CBS family of companies - including ZDNet's Tech Update Today and ZDNet Announcement newsletters. You may unsubscribe at any time.
By signing up, you agree to receive the selected newsletter(s) which you may unsubscribe from at any time. You also agree to the Terms of Use and acknowledge the data collection and usage practices outlined in our Privacy Policy.
The Android malware is a new and persistent threat to European citizens and banks alike.
Fake Zoom apps are being spread to conduct cyber surveillance.
Updates released this week protect against two key zero-day vulnerabilities weaponized by customers.
Apple, Macy's, Albertsons, Lowes and Ace Hardware all use facial recognition software in their stores.
The White House rolled out a slate of measures aimed squarely at addressing ransomware attacks.
On Facebook, roughly 200 accounts associated with the cyber espionage campaign were blocked and taken down.
Now you can train at your own pace for as many certifications as you like in the well-paying field of tech security.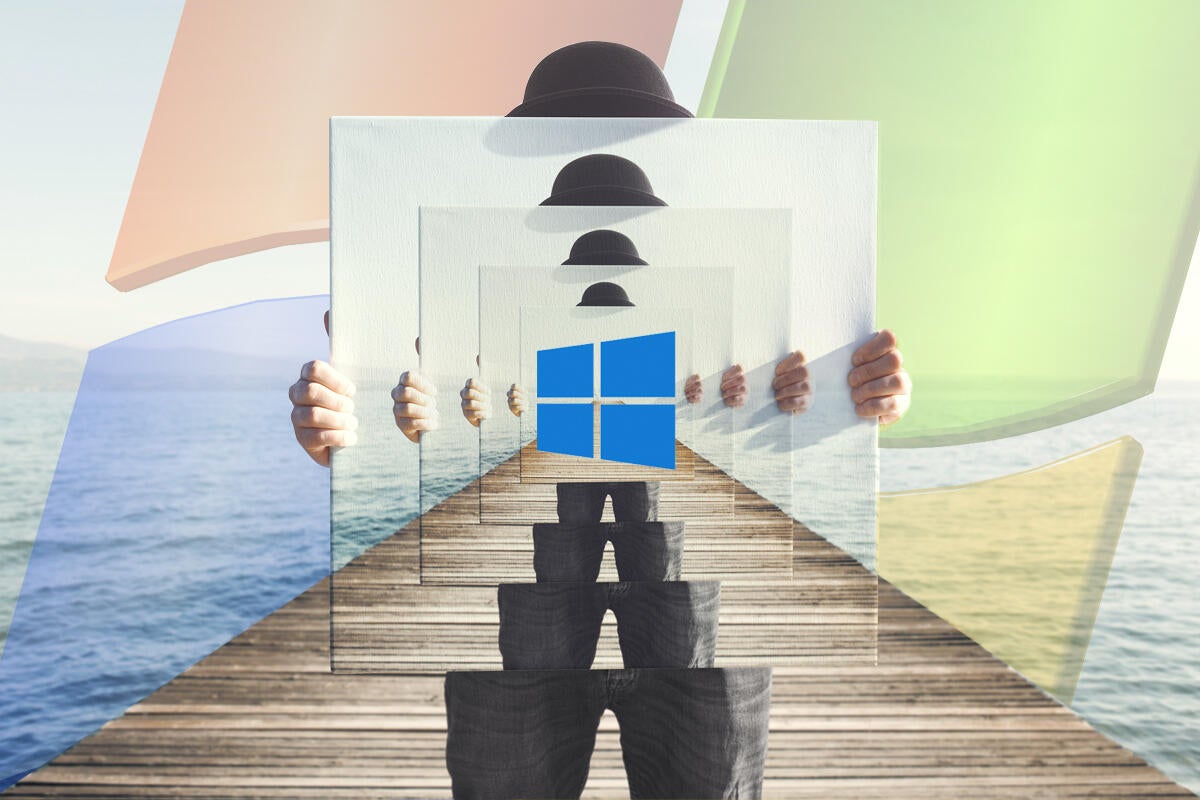 PCWorld 16 July, 2021 - 11:01am
Microsoft announced Windows 10 21H2 on Thursday afternoon, the latest Windows 10 feature update and evidence that Windows 10 isn't quite dead yet.
With Windows 11 on the horizon, however, it was reasonable to expect that Windows 10 21H2 wouldn't have much to offer. And that's true: Microsoft identified three key features that Windows 21H2, probably none of which will especially appeal to mainstream users. 
Microsoft said that Windows 10 21H2 will begin rolling out today to Windows Insider preview members as part of Windows 10 Build 19044.1147, which will essentially be the "release build' of Windows 10 21H2. (Microsoft typically finds and patches bugs up until the last minute, so the absolutely final release of 21H2 will likely carry a slightly different build number). Essentially, 21H2 is being offered as a "seeker" experience to those in the Windows Insider program, where you'll have to "check for updates" within the Windows Update settings.
Build 19044.1147 is also a consolation prize of sorts for those who tried and failed to apply for the Windows 11 official preview release, because their PC's hardware requirements didn't measure up. The build will only be available to those in the Release Preview channel of the Windows Insider program who were pushed out of the Beta Channel because of the requirements issue, Microsoft wrote in a blog post. 
According to John Cable, Microsoft's vice president of program management, Windows Servicing and Delivery, Microsoft intends to keep supporting the 1.3 billion devices on Windows 10. "Our goal is to provide new features and functionality via a fast and reliable update experience to help keep people and organizations protected and productive," he wrote. 
Simply put, if you haven't voluntarily downloaded Windows 11 as part of the Windows Insider program, or your PC doesn't qualify for Windows 11 because of the Windows 11 hardware requirements, your PC will automatically download Windows 10 21H2 sometime in the fall. Microsoft hasn't announced a specific date.
The new features will include a "scoped set of features focused on productivity and security," Cable added. The three key features of Windows 10 21H2 include:
Of the three, the GPU compute support feature is perhaps the sexiest, as it will allow those who are working within the WSL subsystem to tap their GPU for computational work, such as for password cracking. WPA3 H2E reportedly provides increased wireless security by protecting against side-channel attacks. Windows Hello for Business is an enterprise feature, designed to facilitate the rollout of new PCs by eliminating passwords.
Eventually, of course, your PC will be upgraded to Windows 10 21H1 automatically. If you want to check out Windows 10 21H1, your best bet is to join the Windows Insider program, then try to join the Release Preview ring of the program. If your PC qualifies (as in, it won't qualify for Windows 11), you stand a chance of being able to download Windows 10 21H1 now. If not, chances are that you'll be able to try it out soon.
As PCWorld's senior editor, Mark focuses on Microsoft news and chip technology, among other beats.
PCWorld helps you navigate the PC ecosystem to find the products you want and the advice you need to get the job done.
BetaNews 16 July, 2021 - 11:01am
The excitement surrounding the unveiling of Windows 11 was tempered slightly when the system requirements were revealed and it turned out a large number of Windows 10 systems would be incompatible with the new OS.
Microsoft's own system compatibility checker proved to be rather useless -- if your PC failed the check it provided no details on why -- leading the software giant to pull it. Thankfully a number of third parties have stepped up to fill the void, the latest one being German software developer Ashampoo.
SEE ALSO: Microsoft releases updated Windows 11 preview with new entertainment widget
Its free Windows 11 Compatibility Check will scan every important aspect of your system and compare it with the official hardware requirements. It checks:
Checks and crosses next to each entry will show you what your system passed or failed on, and there are links to click to for additional information on TPM (Trusted Platform Module) and supported processors.
SEE ALSO: Upgrade to Windows 10 Pro at a big discount now... and get Windows 11 free later
You can download Ashampoo Windows 11 Compatibility Check for free from here.
© 1998-2021 BetaNews, Inc. All Rights Reserved. Privacy Policy - Cookie Policy.
ZDNet 15 July, 2021 - 12:22pm
Microsoft has just announced the release of Windows 365 and Cloud PC. This new service, built on top of Azure Virtual Desktop, enables you to bring their Windows 10 and eventually Windows 11, desktop, apps, tools, data, and settings to your personal and work devices, including Windows PCs (naturally!) but Macs, iPads, Linux, and Android devices as well.
Let me repeat that: Windows 365 will enable you to run your Windows desktop, apps, data, etc., etc. on Linux. That's the Linux desktop they're talking about.
Also: The best parts of Windows 11 are already in Windows 10. Here's how to enable them
Ever since I started running Linux back in the early '90s, I've heard over and over again that people couldn't possibly run a Linux desktop because it doesn't run this Windows application or that Windows program. Well, guess what kids, that excuse doesn't hold water anymore. 
Microsoft, yes, Microsoft now promises that you can run Windows on your Linux PC. We don't know exactly how they're going to do that. It might be by using a native Remote Desktop application or by a web browser. I'll bet that on Linux -- and probably on iPads, Macs, and Android devices -- it will be done over a web browser.
After all, the Linux-powered Chrome OS has already shown that you can do most of your enterprise work on just a browser alone. Indeed, Microsoft's entire move to a subscription, cloud service-based desktop was foreshadowed by Google's Chromebooks.
According to Wangui McKelvey, Microsoft 365's General Manager, regardless of your platform, "The Windows experience is consistent, no matter the device." This makes me even more inclined to think that you'll be using Windows 365 via a web browser. And, in particular, Microsoft will encourage you to use Edge on Linux. 
So, what exactly can you run with Windows 365 "on" your Linux PC? Microsoft promises it will support most of its business application suite -- Microsoft 365, Microsoft Dynamics 365, Microsoft Power Platform -- line. Microsoft also promises app compatibility with Microsoft's Fastrack App Assure. This is a service that will help your business with 150 or more users fix any end-user programs problems at no additional cost. 
Microsoft has also been working with its independent software vendor (ISV) partners. The four biggest who will immediately offer their applications on Windows 365 are Nerdio, NetApp, ServiceNow, and UKG.  In addition,  Accenture/Avanade; Atos; Crayon; Content and Cloud; Convergent; Coretek; DXC; Glueck & Kanja GAB; Insight; and Netrix will bring their programs and services to Windows 365. 
Also: Best Microsoft technical certifications in 2021
This isn't just for big businesses. For small and midsize businesses, Iconic IT; MachineLogic; and Nitec Solutions are already supporting Windows 365. 
Of course, there are notable exceptions who aren't on board yet. I'm sure you noticed Adobe and Intuit aren't on the list. Sure, some of their programs, like Adobe Acrobat, will be available on Linux via Windows 365, but big name programs such as Photoshop, Indesign, and QuickBooks have yet to make an appearance. 
Give them time. Microsoft's made it clear. The future for Windows in business is going to be on its Azure cloud. Microsoft doesn't really care that much about Windows on the desktop per se, it's all about getting subscribers to its Windows Desktop-as-a-Service (DaaS). Whether you choose to run it on Linux or a Mac, whatever, they're fine with that now.
By registering, you agree to the Terms of Use and acknowledge the data practices outlined in the Privacy Policy.
You will also receive a complimentary subscription to the ZDNet's Tech Update Today and ZDNet Announcement newsletters. You may unsubscribe from these newsletters at any time.
You agree to receive updates, alerts, and promotions from the CBS family of companies - including ZDNet's Tech Update Today and ZDNet Announcement newsletters. You may unsubscribe at any time.
By signing up, you agree to receive the selected newsletter(s) which you may unsubscribe from at any time. You also agree to the Terms of Use and acknowledge the data collection and usage practices outlined in our Privacy Policy.
The new CPython DIR is charged with the general stewardship of the project, supporting contributors and addressing backlogs.
A piece of research reveals how much of corporate data gets analyzed. It's a lot and it's growing. But is it always a good thing?
Microsoft has its own Linux distribution and, yes, you can download, install and run it. In fact, you may want to do just that.
The best parts of Windows 11 are already in Windows 10. You just have to enable them.
The move will give QCI more visibility for its flagship Qatalyst platform.
'We as humans were not built to go and look through 1.5 million lines of code and understand what business functions are buried in there.'
A survey finds that more than 80% of developers report being burned out - and not just because of the pandemic.
XDA Developers 15 July, 2021 - 08:25am
Sign in to the XDA Developers Forums
Add swipe gestures to any Android, no root
Make your phone easier to use with one hand, no root
The best way to access XDA on your phone
A sweet, feature-filled launcher with a beautiful UX.
XDA's official marketplace for buying and selling tech
Today, Microsoft is releasing Windows 11 Insider Preview build 22000.71 to the Dev channel. It seems to be the case that the company isn't going to be seeding a lot of new features through the Windows Insider Program. It looks like what we have is what we're going to get, with the exception of some already-announced features that are still missing, like Teams integration and Android app support.
For Windows 11 preview build 2000.71, there are some small changes. There's a new entertainment widget that you can put in the new Widgets section. You can select a movie from it and it will bring you to the Microsoft Store. Of course, no streaming boxes actually support Microsoft's platform unless you have an Xbox, so forget about purchasing on your PC and watching on your TV.
Context menus are changing, as they'll now make use of acrylic material. Also, previews in the taskbar are finally being updated with the Windows 11 look, so they'll have rounded corners.
That's about it for the new features in this build. Again, it seems like Microsoft is back to its standard method of pushing out Windows Insider Previews that don't really have anything exciting in them. Still, it's the path to the release of a new operating system.
As usual, there are a whole bunch of fixes:
Receive the freshest Android & development news right in your inbox!
XDA Developers was founded by developers, for developers. It is now a valuable resource for people who want to make the most of their mobile devices, from customizing the look and feel to adding new functionality.