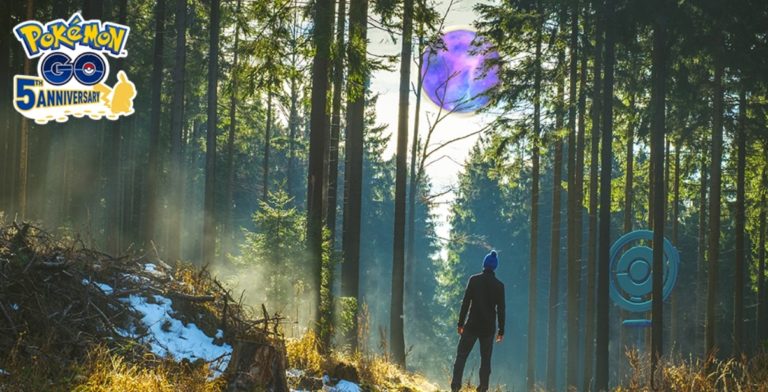 Californianewstimes.com 04 September, 2021 - 08:50pm
Things might get a little topsy-turvy soon.
Along with the announcement of the Season of Mischief and Hoopa-related content, Niantic has also shared its big-picture update for Pokémon Go's September content lineup.
With some big changes to five-star raids, Hoopa appearing with more mischievous intentions, and hints at a larger Team Go Rocket-centric event on the horizon, there's a lot to dig through.
Starting with the new events, the Season of Mischief will have a one-day event on Sept. 5 that ties into Hoopa and the strange phenomena that have been happening in Pokémon Go over the last several months. This will also feed into the season-long Special Research story, which will run throughout the Season of Mischief from Sept. 1 to Dec. 1.
From Sept. 8 to 13, players will be involved in a new Psychic Spectacular, with the main event bringing some returning faces and the debut of a Pokémon known to turn things on their heads. Niantic hasn't confirmed it yet, but it's likely this means Inkay and Malamar will be available for the first time.
Fashion Week is returning from Sept. 21 to 28, bringing with it the debut of several "stylishly dressed" Pokémon, new avatar items, and more. But the biggest thing Niantic is hinting at is a larger Team Go Rocket event coming in the future.
Super Rocket Radars won't be able to track down Go Rocket's boss Giovanni throughout the entire season, according to the September update. There's no further information available about why the boss is missing, either.
With the timing of this decision, Niantic could potentially be leading to a refresh for Team Go Rocket at the end of the year. This could involve Team Rainbow Rocket and the inevitable introduction of generation seven Pokémon from Sun and Moon.
For raids, players will now be able to encounter shiny regional exclusive Legendary Pokémon in five-star raids. This will start with Uxie, Mespirit, and Azelf from Sept. 14 to Oct. 1. Lugia will lead the charge for the normal raid rotation, with a variant knowing Aeroblast appearing from Sept. 1 to 14.
Related: Lugia, Lake Guardians return in five-star raids in Pokémon Go for September
Ditto will also be available as a shiny while being featured as September's Research Breakthrough encounter.
Niantic is adding a cool quality-of-life feature in September, too, for players who compete in trainer battles or the Go Battle League.
A new evolution preview window will soon pop up when you're evolving your Pokémon, showcasing what your Pokémon is evolving into and the CP of your Pokémon post-evolution. It will also let you know if that Pokémon is eligible to compete in the Great, Ultra, or Master Leagues based on those stats.
The Season of Mischief already sounds like it will be a lot to deal with, but just stick with it and you'll likely unravel the mysteries surrounding Hoopa and finally get a chance to catch it during an event near the end of the season.
AltChar 03 September, 2021 - 02:47am
Pokemon GO's Safari Zone events were originally planned for 2020 but we all know how that year turned out, so onward and upward with the new dates and fresh details.
More details about the events will be shared in the coming weeks.
Ticket holders will be able to take part in the Safari Zone celebrations regardless of where they happen to be at the moment, geographically speaking. Global event hours will be based on each participant's local time.
Ticket holders will also be able to enjoy the following features, whether they participate in an in-person event or play globally:
All ticket holders who would like to join an in-person event must RSVP. This will let the organisers know how many Trainers will physically be at the event and ensure a safe, socially distanced gathering. More info on how to RSVP will come to your inbox.
Safari Zone ticket holders can consult their Events tab for the updated date and time for their event.
The City Explorer Pass experience has been removed from these events, and those who purchased this add-on will have it refunded. All refunds will be initiated by October 2, 2021.
GosuNoob.com 03 September, 2021 - 02:08am
Pokemon Go has announced its Safari Zone 2021 events. Rescheduled from 2020, many of these events were postponed due to the pandemic. Locations include Liverpool in the UK, with St Louis and Philadelphia in the US. You can also join in these events online from around the world. We give you the details of these Pokémon Go Safari Zone 2021 events below.
The Liverpool Pokémon Go event in the UK is now scheduled for Friday, October the 15th to Sunday the 17th 2021. It will take place at Sefton Park. In the US, there are two rescheduled events. Philadelphia will take place in Fairmount Park. It will run from Friday, October the 29th to Sunday, October 31st.
Start times for the St Louis event are from November 12th to Sunday 14th of November 2021. They will take place at Tower Grove Park. Please note the start and end times are one hour earlier than the previous event times, and this should be visible on the ticket.
Anyone with a Safari Zone ticket can take part online or in person. The opening hours adapt on the location of the user themselves, with global time changing accordingly. If you wish to attend the events in person, you must RSVP so that the organizers can organize pandemic restrictions. The updated times and dates should be available in your event tab. No extra tickets are being sold for the events.
Pokemon Go Safari Zone allows you exclusive access to a range of features. These apply if you attend in person or online.
The City Explorer pass has now been removed. Anyone who did purchase this will receive a refund.
In the Roblox game A Universal Time AUT…
Pokemon Go Spotlight Hours for September 7th, 14th,…
Inkay and Malamar in Pokemon Go are two…
Companion romances have been a staple of computer…
Gosu Noob Copyright © 2012-2021 All Rights Reserved.
Part of the MMORPG Life network.
All content, including text, images and other media, provided on this site are owned by GNUB D.O.O. or affiliated Trademarks and protected by international copyright laws unless otherwise noted. The gosunoob.com content may not be used, reproduced or copied without the prior express written consent of gosunoob.com