Yahoo! Voices 07 September, 2021 - 10:50am
Lewinsky, who joined the show to discuss her role as a producer on "American Crime Story: Impeachment," which dramatizes the incident, reflected on not being able to have any closure with Clinton.
"There was a long period, before my life changed in the last six or seven years, where I felt a lot in terms of there not being this resolution," Lewinsky said. "I'm very grateful that I don't have that feeling anymore. I don't need it."
"He should want to apologize in the same way I want to apologize any chance I get to people my actions have hurt," Lewinsky continued.
Related: The next season of "American Crime Story" will focus on the 1998 impeachment of former President Bill Clinton and the scandal at the heart of it.
Lewinsky, who said she made notes on scripts and offered suggestions for the FX miniseries, added that she wasn't sure how she'd feel about Clinton watching the show.
"Would you want Bill Clinton to see this series?" Savannah asked.
"I don't even know how to really answer that," Lewinsky said.
Lewinsky said that it's been difficult watching a fictionalized version of her early-20s self make decisions that would impact the rest of her life.
"I do not recommend watching your early 20s be dramatized on TV," Lewinsky quipped. "Especially in this instance where the truth really was stranger than fiction. (There were) moments where I just thought, 'Don't smile back. Don't talk to her. Don't confess. Don't do this, don't do that. Don't make bad decisions.' I think that that was really hard to see."
Lewinsky added that she believes people would react to the scandal differently today.
"I don't know that it would be as different as people want to think it would be," Lewinsky explained. "But we are having conversations about power differentials in different ways. It's not just people in power who have voices. The beauty and the beast of social media is more people can be heard. I might have had a little bit of support."
While there were moments of the show that were hard to work on, Lewinsky said it felt important to know that, as a producer, she was making decisions that were best for the show, even if it involved revealing parts of the story that she would've preferred stay private.
Related: See Beanie Feldstein as Monica Lewinsky, Sarah Paulson as Linda Tripp, Edie Falco as Hillary Clinton and Clive Owen as Bill Clinton in the new FX series.
"It was challenging, to wear different hats," Lewinsky said.
One notable moment that Lewinsky insisted on including was when she flashed her underwear at Clinton. Lewinsky said that she pushed for it, even though she was at first "incredibly grateful" to see the scene wasn't there.
"You realize as a producer that, particularly because I was involved, that the credibility of the show would have been significantly affected, and I didn't think that was fair to anyone else," Lewinsky said. "But more than that, it was really, 'I shouldn't get a pass.' ... I thought that was important. I think truth and context were really missing in the beginning of 1998 throughout the process, and I hope those are all things that we brought to the show."
For Lewinsky, it's all part of making the series as honest as possible.
"It is a dramatization, but there is an enormous amount of emotional truth, and I think that's what was really important," she said. "I think a lot of people know about this story, but people are going to be very surprised when they watch it, at things they didn't know happened."
After 600 people were evacuated after officials conducted post-Hurricane Ida "wellness checks."
A bill targeting warehouse quotas is expected to go to a State Senate vote this week.
"Public policy should not and does not support allowing physicians to try 'any' type of treatment on human beings," the judge wrote.
Jill Biden is going back to her whiteboard. After months of teaching writing and English to community college students in boxes on a computer screen, the first lady resumes teaching in person Tuesday from a classroom at Northern Virginia Community College, where she has worked since 2009. The first lady has been anxious to see her students in person after more than a year of virtual teaching brought on by a pandemic that continues to challenge the Biden administration.
On Sept. 11, officials made the unprecedented decision to stop all air travel. Here's how the four most critical hours in aviation history unfolded.
Monica Lewinsky said Tuesday that while she no longer feels she needs an apology from former president Bill Clinton, "he should want" to give her one. During an appearance on NBC's "Today," Lewinsky was asked whether she wants Clinton to see FX's "Impeachment: American Crime Story," which she's producing. Lewinsky, who was 24 when the news broke that she had had an affair with Clinton that began when she was an intern in the White House, hesitated, telling Savannah Guthrie, "I don't even know ho
Most parents are eager for kids to go back to school, despite COVID-19's delta surge. But they want mask and vaccine mandates, a new poll shows.
Millions of jobless Americans lost their unemployment benefits on Monday, leaving only a handful of economic support programs for those who are still being hit financially by the year-and-a-half-old coronavirus pandemic. Two critical programs expired on Monday. Further, the Biden administration's $300 weekly supplemental unemployment benefit also ran out on Monday.
Is a rookie QB really an upgrade for the Patriots?
Investigators say that when they captured Marine veteran Bryan Riley outside the Lakeland, Florida, home where he allegedly killed a couple, their 3-month-old son and the boy's grandmother, he told them, "You know why I did this." According to Judd and court records, on Saturday evening, about nine hours before the attack, Riley stopped his truck and confronted Gleason as he mowed his lawn.
As the news broke on Monday that Michael K. Williams had died at age 54 after being found in his Brooklyn residence, stars took to social media to remember the actor who made an impact in shows like "The Wire," "Boardwalk Empire" and "The Night Of." Director Spike Lee paid tribute to Williams in an […]
Michael K. Williams likely died of an overdose, police sources are saying.
With her mom and dad watching from Florida, and a group of Ninja Warrior veterans cheering her on from the sidelines, Meagan could barely get three steps into the opening obstacle before falling into the water.
As children grow up, pediatricians routinely remind their parents when vaccinations are due. But there are few regular notices that nudge adults into getting vaccinations - except for annual flu shots and, more recently, public discussions about coronavirus vaccinations and boosters. Yet, vaccines aren't just for kids. Adults and older adolescents need them, too. There are numerous recommended vaccines, including for shingles, pneumonia, tetanus, diphtheria and whooping cough, and others targete
"When we put them together it was a wonderful moment to see how they became calm and quiet," said Mickey Gideon of Soroka Medical Center.
The Justice Department said Monday that it will not tolerate violence against anyone who is trying to obtain an abortion in Texas as federal officials explore options to challenge a new state law that bans most abortions. Attorney General Merrick Garland said the Justice Department would "protect those seeking to obtain or provide reproductive health services" under a federal law known as the Freedom of Access to Clinic Entrances Act. Garland said in a statement that federal prosecutors are still urgently exploring options to challenge the Texas law.
The U.S. celebrated Labor Day Monday. Its worst-ever labor shortage could partly ease this fall but the crunch could last in some form through 2023
El Salvador on Tuesday became the first country to adopt bitcoin as legal tender, although it suffered teething problems when the government had to unplug a digital wallet to cope with demand. President Nayib Bukele, who pushed for adoption https://www.reuters.com/world/americas/migrant-families-wary-el-salvador-becomes-first-adopt-bitcoin-2021-09-06 of the cryptocurrency, called for help from users who had already downloaded the government-backed app, to test if it was now working properly. Bukele said using bitcoin will help Salvadorans save $400 million a year on commissions for remittances, while giving access to financial services to those with no bank account.
Greenhagen was credited with an additional tackle on Monday after a teammate said that a sack had been wrongly credited.
Viewers initiated a massive unfollow spree on both of the contestants' Instagram profiles after the two exposed their secret plan.
PEOPLE 07 September, 2021 - 10:50am
Impeachment focuses on the women who were caught up in the destructive morass of the Clinton Administration, particularly what were referred to as "bimbo eruptions." There's Lewinsky, of course, played by Beanie Feldstein as a dreamy, then panicked young woman wildly in love with the President (Clive Owen, with a prosthetic nose that makes him look like Dick Van Dyke); Paula Jones (B Positive's Annaleigh Ashford), who claimed the President propositioned her in a hotel room while he was still governor of Arkansas; and, yes, Linda Tripp (an unrecognizably frumped-up Sarah Paulson), the disgruntled Department of Defense employee who became Lewinsky's unlikely confidante and secretly taped her.
Tripp (she died in 2020) was a dreamer like Lewinsky, only her plan was to publish a tell-all book about the Clintons. Which brings us to First Lady Hillary Clinton (Edie Falco). Murphy is a cagey showman: Hillary is too looming a figure — and Falco too powerful an actress — to be given any scenes of her own in the first six episodes. Like an October surprise, she's being held for later. At some point, one suspects, she'll hurl an ashtray, lamp or other handy object at her unfaithful husband.
Impeachment: American Crime Story premieres Tuesday at 10 p.m. ET on FX.
These cookies allow us to count visits and traffic sources so we can measure and improve the performance of our site. They help us to know which pages are the most and least popular and see how visitors move around the site. All information these cookies collect is aggregated and therefore anonymous. If you do not allow these cookies we will not know when you have visited our site, and will not be able to monitor its performance.
These cookies enable the website to provide enhanced functionality and personalisation. They may be set by us or by third party providers whose services we have added to our pages. If you do not allow these cookies then some or all of these services may not function properly.
Turn off use of cookies for targeted advertising on this website. When the button is green, targeting cookies are on. When the button is red, the targeting cookies we have identified have been turned off. Please note that you'll need to click "confirm my choices" in order to save your preferences. Note that you will need to renew this choice on every Meredith site you visit and each time you clear your cookies or use a new browser or device. You can also update your browser settings or visit www.aboutads.info/choices to opt-out of certain uses of cookies for advertising purposes.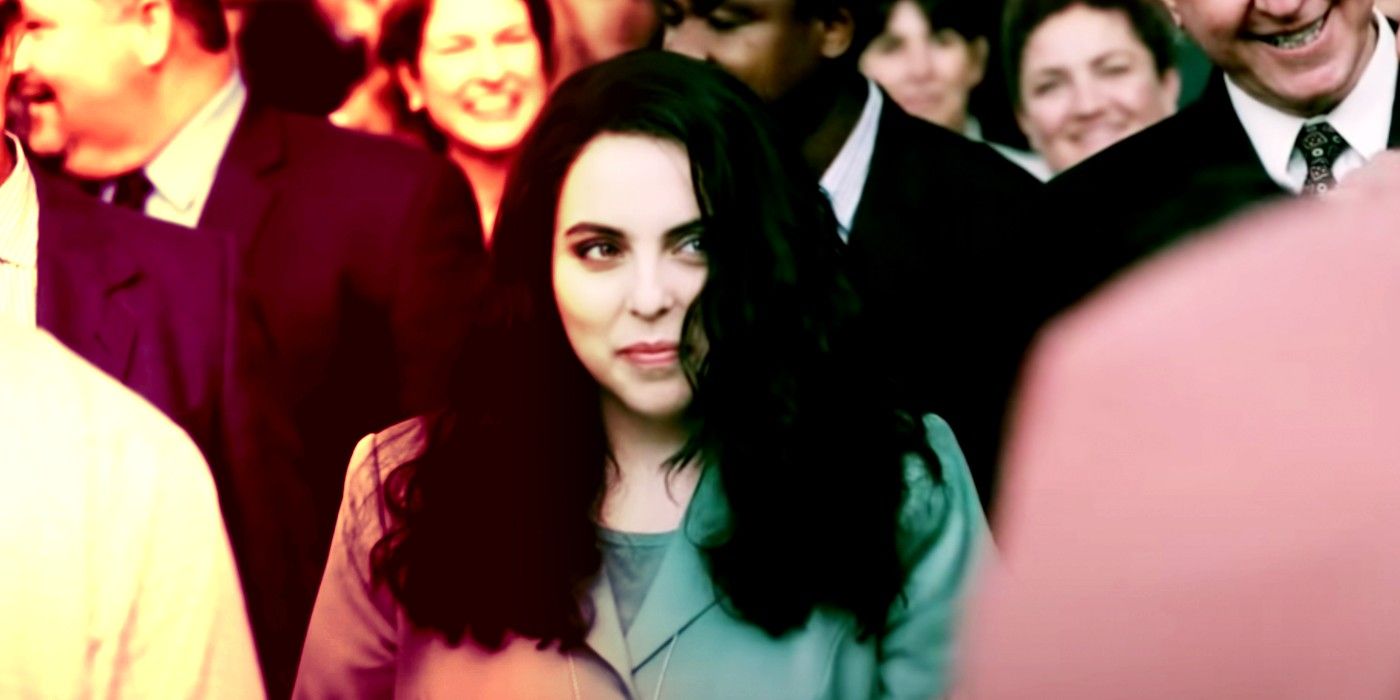 Screen Rant 06 September, 2021 - 01:32pm
Season 1 of American Crime Story documented another of the United States' most controversial cultural happenings in recent years, exploring the murder case of O.J. Simpson from 1994-1995. The People vs. O.J. Simpson was wildly popular, receiving typically positive reviews and a score of 97% from critics on Rotten Tomatoes. American Crime Story season 2, The Assassination of Gianni Versace, had much more mixed reviews than season 1, though still generally fared well with critics, earning a score of 89% on Rotten Tomatoes.
Although fans have been eager for Impeachment to be released, especially after two recent real-life impeachments under Donald Trump, critics aren't in total agreement on whether the series accomplished what it set out to achieve or what its real purpose was, though both sides support the series' primary perspective from the women involved rather than the men. Here's what positive reviews are saying about ACS: Impeachment:
"The execution is compelling, from the sickening slow roll of Clinton's pursuit of Lewinsky to the eventual public frenzy over Clinton's lies and Lewinsky's stained blue dress."
"This is a propulsive, incredibly watchable show, not really pulling the curtain back on a story you already know but turning that story into high drama, filled with fantastic performances."
EW:
"Though Impeachment is not as emotionally resonant as the previous ACS installments, The People v. OJ Simpson and The Assassination of Gianni Versace, it's a gripping and challenging retelling of a presidential scandal — and our nation's moral failure."
"There are many reasons that make Ryan Murphy's 10-episode "Impeachment: American Crime Story" essential viewing... the FX anthology series is gossipy, gripping, cunning, cruel, harshly hilarious and shockingly heartbreaking—sometimes all at the same time."
The critics who received Impeachment positively are championing it for portraying the women as flawed human beings, not simply heroes or villains that need to be redeemed, as well as portraying the rampant sexism surrounding the trial that targeted the women as jokes far more than Clinton. Additionally, they agree on the vivid performances, especially those of Beanie Feldstein as Monica Lewinsky and Sarah Paulson as Linda Tripp. Although some call American Crime Story: Impeachment "essential viewing," others felt the series fell flat with momentum and was uneven in its underlying focus, while also not adding anything substantial to the story like ACS's previous installments had. Here's what critics had to say about Impeachment's shortcomings:
"Impeachment can't seem to decide whether it's unearthing the humanity of a presidential scandal or indulging the mythology of its media circus, but Beanie Feldstein and Sarah Paulson's performances ring true in the midst of all the noise."
"Unfortunately, the wink at the original American Crime Story season only underscores all the things People v. O.J. got right that Impeachment gets wrong, by offering a shallow, Wikipedia-style synopsis of history with precious little insight into what happened, and why."
"It struggles to locate a larger point worthy of the time it takes to convey it. For a star-studded drama about an explosive historical moment, Impeachment feels oddly static."
"Unfortunately, compared with the first two installments, "Impeachment" is a featherweight, lacking its predecessors' urgency, gravitas and perspective."
With a story still fresh in the American cultural conscience, audiences will have to choose which side of critics they agree with for Impeachment's treatment of the Clinton-Lewinsky scandal. At the same time, FX only gave press and critics 7 of the season's 10 episodes, so the reviews aren't indicative of the way in which the show culminates. Whether or not American Crime Story: Impeachment added a new perspective on Monica Lewinsky's story, gave stellar performances of real-life people, or was a gripping narrative of America's sexism and morals will continue to be up for debate, especially among those who lived through the events in real-time.
The New York Times 06 September, 2021 - 10:36am
The mini-series sees the Clinton saga through the eyes of the women involved, but struggles to add to a much-told story.
One thing that jumps out at you in the opening hour of FX's "Impeachment: American Crime Story" is how layered it is. And by "layered," I refer to the makeup.
The premiere ends with the revelation of what appears to be the animatronic replica of William Jefferson Clinton, though somewhere inside that carapace of cosmetics is, I am told, the human actor Clive Owen. Likewise, as Linda Tripp — the bureaucrat who recorded the former White House intern Monica Lewinsky (Beanie Feldstein) admitting to a presidential affair — Sarah Paulson gives an acute performance from behind a Halloween costume of prosthetics.
The uncanny-valley facial plasterwork, while distracting, is not a reflection on either actor's skill. But it is a metaphor for the challenge of a series like "Impeachment."
Is a docudrama's goal to recreate every detail of its subject with photorealistic precision? Or is it to interpret, to have an angle, to help the audience see a much-told story with new eyes? This is the difference between a drama that expands our view of the past and a star-packed Wikipedia entry.
"Impeachment," which begins Tuesday, leaves little out. There are few historical bases it does not tag. But despite several striking performances, its perspective and ideas break out only occasionally from underneath the pancaked strata of details.
Past installments of this Ryan Murphy-produced franchise took on the O.J. Simpson murder case and the killing spree of Andrew Cunanan. "Impeachment," credited to head writer Sarah Burgess, focuses less on the White House and more on the women who drove, or were run over by, the scandal. You might say that this avoids the "crime" that the title promises. But it also invites you to ask what the crime was, if any, and who committed it.
The first half falls to the modern TV ailment of setup-itis, spending somber hours skipping around the 1990s to recap familiar points: the sexual harassment lawsuit against Clinton by Paula Jones (Annaleigh Ashford); the investigation by the independent counsel Kenneth Starr (Dan Bakkedahl); the beret; the blue dress. You may struggle to stay interested if you followed the case (i.e., were alive) at the time, or listened to the "Slow Burn" podcast season about it.
The through-line is the experience of Tripp, Lewinsky and, to a lesser extent, Jones, each of whom became famous and vilified. Lewinsky meets Tripp after she's been exiled from the White House to keep the president from temptation and scandal. Lonely and bereft, she turns to her older colleague as a sounding board.
At times, it's a delicate treatment of an ambiguous relationship — is Tripp genuinely concerned for Lewinsky, grooming her or both? But too often their conversations, which draw on Tripp's tapes and other records, feel more like dramatic re-enactments than interactions between real people.
Tripp is a turbulent story engine, resentful, contemptuous of the President and her co-workers, nursing an inflated sense of importance. Paulson strives mightily for sympathy, finding in Tripp's desire to lash out and write a tell-all the frustration of a professional longing for respect. But she's working with a story that comes close to caricature, lingering, for instance, on Tripp's lonely microwaved dinners in front of the tube. (Though props for the prime-time deep cut of having her watch Ted Danson's "Gulliver's Travels" mini-series in a 1996 scene.)
Jones gets less screen time, seized as a battering ram by the conservative activist Susan Carpenter-McMillan (a gale-force Judith Light) and exposed to the snickering attention of the media with her charge that Clinton propositioned her for oral sex. Ashford's human-scale performance runs into a script that often indulges the classist stereotypes ("sweet, dumb as a rock," in Carpenter-McMillan's words) it wants to deplore.
The show does some of its best work with the peripheral crew of conservative opportunists who seize on the scandal: the acerbic, cynical Ann Coulter (Cobie Smulders), the Web 1.0 gossip Matt Drudge (a perfectly cast Billy Eichner) and the literary agent Lucianne Goldberg (Margo Martindale), a dirt-seeking missile.
If nothing else, it's exciting to be around people who love their work. "Impeachment" is at its sharpest about gossip, how it moves and confers power. The most spoken line may be a variation on, "How did you know that?"
But the series lacks a clarifying focus. This could have been a story, à la last year's "Mrs. America," about the birth of the vast right-wing attack machine, or a MeToo-informed reconsideration of Clinton's behavior.
These ideas are raised but not deepened. (Though there is the nudge-to-the-ribs appearance of a young Brett Kavanaugh at a Starr team meeting saying, "I never like to take no for an answer.") Opportunities are left on the table, like hiring the formidable Edie Falco as Hillary Clinton but using her as a passing presence (in the first seven episodes of 10), as if simply for the Carmela Soprano echo.
In Episode 6, when Starr's investigators, accompanied by Tripp, ambush Lewinsky at a mall and question her at an adjoining hotel — a plan sleazily named "Operation Prom Night"—"Impeachment" finds a voice. Suddenly, everything clicks: tone, tension, emotion. The cornered target nearly breaks down over the threat of prison, but also cannily holds her interrogators off, buying time with a trip to Crate and Barrel and a chain restaurant.
It's like "The Americans" by way of "Mallrats," with intrigue, farce and a jagged cut of betrayal. It is, dare I say it, entertaining, which is not a sign of disrespect to the subject matter but of engagement with it. (The O.J. Simpson season was deadly serious about race and sexism, but also a wild and swaggering ride.)
By Episode 7, "Impeachment" is back to Clinton — more an impression than a performance by Owen — and its broad-focus book report. But we've gotten a glimpse at its most interesting subject. "Impeachment" argues for an idea of Lewinsky both more ordinary and more complex than the punchline of the leering media circus and late-night shows, even if Feldstein leans harder into the character's melodrama.
But even here someone else has gotten to the subject before and more powerfully — the actual Monica Lewinsky, who serves as a producer and has been reclaiming her story with a sharp, funny public voice. In a 2014 Vanity Fair essay, she wrote, "It may surprise you to learn that I'm actually a person." It's a worthy point; if only the rest of "Impeachment" were more surprising.