What is the Golden Globes controversy?
NBC announced it is cancelling the Golden Globes because reforms to the Hollywood Foreign Press Association — after allegations of unethical and possibly illegal activities — do not go far enough. NPRNBC Cancels The Golden Globes Amid HFPA Controversy
What is the HFPA?
The HFPA, which hands out the Golden Globe Awards, has been under fire for months, following an initial exposé by the Los Angeles Times about both the small, insular organization's questionable financial practices, as well as paltry record of diversity and representation (including an entire lack of Black members). VarietyNBC Will Not Air Golden Globes in 2022 Due To Ongoing HFPA Controversy
Actor Tom Cruise joined a revolt led by streaming platforms and studios, returning the three Golden Globes he won for his roles in Jerry Maguire, Magnolia and Born on the Fourth of July, industry media outlets Variety and Deadline Hollywood reported.
NBC's announcement of its decision on Monday came even after the Hollywood Foreign Press Association (HFPA), which hands out the awards, agreed to recruit more Black members and make other changes over the next 18 months. The network had initially welcomed the plan but later said it would wait to see if the reforms worked.
The Hollywood Foreign Press Association has been under fire for months following widespread allegations of racism, sexism, bullying and corruption among its ranks.
HFPA members have also been accused of soliciting favours from celebrities and studios.
"Change of this magnitude takes time and work, and we feel strongly that the HFPA needs time to do it right. As such, NBC will not air the 2022 Golden Globes," NBC said in a statement.
"Assuming the organization executes on its plan, we are hopeful we will be in a position to air the show in January 2023," the network added.
In a statement, the HFPA reiterated its planned reforms and gave a detailed timetable.
It said that by August 2021, it would hire a new chief executive, add 20 new members, approve a new code of conduct and provide diversity and sexual harassment training among other steps.
Last week, the group approved a raft of reforms to become "more inclusive and diverse" by an "overwhelming" margin, hoping to draw a line under months of negative publicity.
But critics, including stars Scarlett Johansson and Mark Ruffalo, said the changes did not go far enough and failed to address some of the industry's most fundamental grievances.
The annual Golden Globes ceremony, attended by A-list stars and industry executives, has become one of the biggest Hollywood awards shows in the run-up to the Oscars.
But it has been under close scrutiny following an investigation published in February by the Los Angeles Times newspaper that showed the group of 87 journalists, which includes bona fide reporters at big international publications as well as semi-retired and obscure individuals who rarely work for any mainstream media, had no Black members.
NBC's cancellation is a potentially fatal blow to the awards and the organisation itself, which relies heavily on the Globes' television rights for its funding, and comes days after Netflix and Amazon Studios said they would not work with the HFPA until more "meaningful" and "significant" changes were made.
Johansson, star of  Lost in Translation and the Marvel superhero franchise, said over the weekend she had "refused to participate" in HFPA press conferences for years due to "sexist questions and remarks" that "bordered on sexual harassment".
The National Association of Black Journalists, a group of more than 100 Hollywood publicists, multiple movie industry unions, Time's Up, and the LGBTQ charity GLAAD have also condemned the group.
WarnerMedia, which includes cable channel HBO and movie studio Warner Bros, said in a letter to the HFPA that it was concerned about "racially insensitive, sexist and homophobic questions" at press conferences and events during the Golden Globe nominations and awards process.
"For far too long, demands for perks, special favors and unprofessional requests have been made to our teams and to others across the industry," the WarnerMedia letter said.
Do Not Split captures the violence and emotional toll on young people struggling to protect the city they love.
The success of the film comes at a time when Asian Americans are facing increasing harassment in the U.S.
Nomadland director Chloe Zhao, who was also named best director, is the first female director to win best drama.
Read full article at Al Jazeera English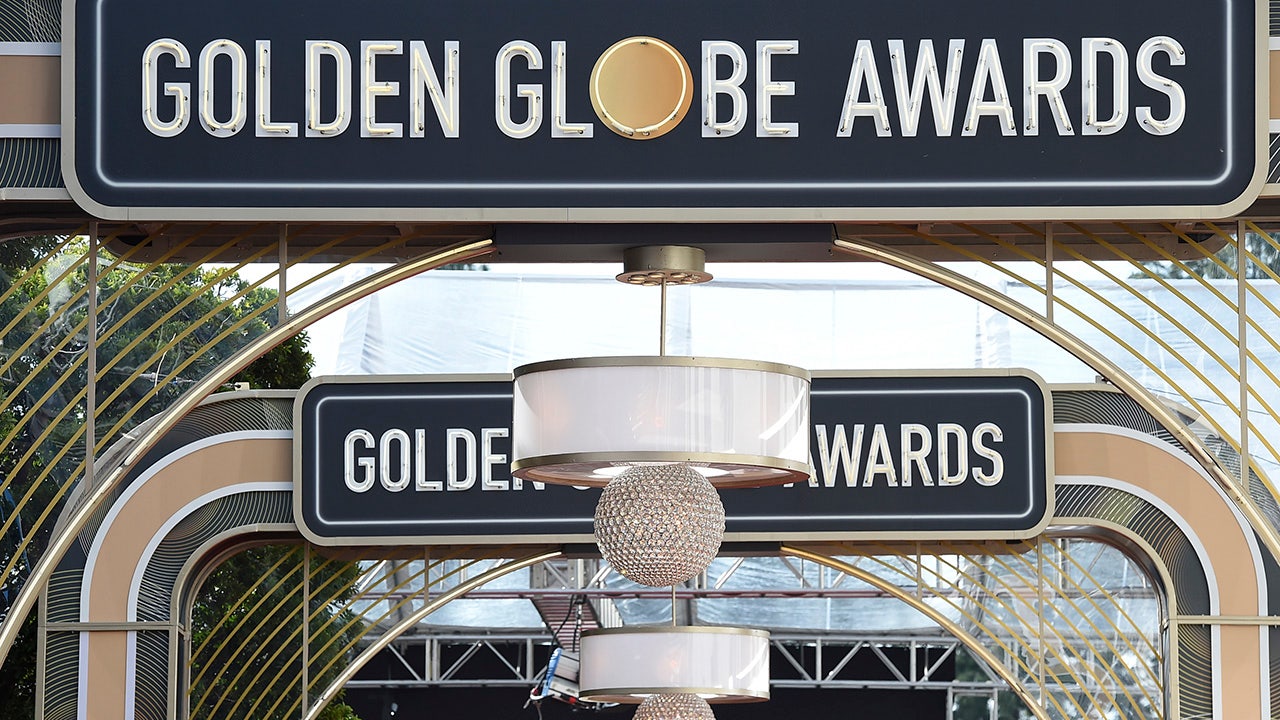 Fox News 10 May, 2021 - 11:00pm
This material may not be published, broadcast, rewritten, or redistributed. ©2021 FOX News Network, LLC. All rights reserved. Quotes displayed in real-time or delayed by at least 15 minutes. Market data provided by Factset. Powered and implemented by FactSet Digital Solutions. Legal Statement. Mutual Fund and ETF data provided by Refinitiv Lipper.
Fox News Flash top entertainment and celebrity headlines are here. Check out what's clicking today in entertainment.
NBC will not air next year's Golden Globes.
"We continue to believe that the HFPA is committed to meaningful reform. However, change of this magnitude takes time and work, and we feel strongly that the HFPA needs time to do it right," the network told Fox News in a statement on Monday. "As such, NBC will not air the 2022 Golden Globes. Assuming the organization executes on its plan, we are hopeful we will be in a position to air the show in January 2023."
The move comes after Netflix and Amazon recently cut their ties with the Hollywood Foreign Press Association (HFPA).
The HFPA came under fire in recent months when it was revealed the organization lacked a single Black member, and faced accusations of somewhat unprofessional behaviors and accepting gifts from competing productions.
In a statement on Monday, the Hollywood Foreign Press Association didn't address the 2022 telecast in responding to NBC's decision, but board members of the group laid out its schedule of reforms — ultimately leading to a revamped membership and board by early August, as well as numerous other policy changes.
"Regardless of the next air date of the Golden Globes, implementing transformational changes as quickly – and as thoughtfully – as possible remains the top priority for our organization," the group said in a statement. "We invite our partners in the industry to the table to work with us on the systemic reform that is long overdue, both in our organization as well as within the industry at large."
On Thursday, the HFPA voted to make a handful of changes to the organization, including bringing in a Chief Diversity, Equity and Inclusion Officer, as well as new members, presumably with a focus on diversity.
Netflix CEO Ted Sarandos, however, was not thrilled with the changes made, and sent the HFPA a letter to demand more action be taken.
"Like many in our industry, we've been waiting for today's announcement in the hope that you would acknowledge the breadth of issues facing the HFPA and provide a clear roadmap for change," read the letter, according to Deadline.
Sarandos admitted that the new changes were "a first step," but said he didn't believe they would ultimately solve the "systemic diversity and inclusion challenges, or the lack of clear standards for how your members should operate."
"So we're stopping any activities with your organization until more meaningful changes are made," declared Sarandos. "We know that you have many well-intentioned members who want real change — and that all of us have more work to do to create an equitable and inclusive industry."
He concluded: "But Netflix and many of the talent and creators we work with cannot ignore the HFPA's collective failure to address these crucial issues with urgency and rigor."
In a separate statement Friday, Amazon Studios chief Jennifer Salke communicated that company's position.
"We have not been working with the HFPA since these issues were first raised," Salke said, according to The Hollywood Reporter, "and like the rest of the industry, we are awaiting a sincere and significant resolution before moving forward."
The outcry against the Hollywood Foreign Press Association has also included strong statements from Time's Up, a group of 100 Hollywood publicity firms and stars including David Oyelowo, Mark Ruffalo and Scarlett Johansson.
The Globes, produced by Dick Clark Productions, have suffered ratings drops in recent years but still rank among the most-watched award shows — usually third to the Oscars and the Grammys. The 78th Golden Globes, held Feb. 28, attracted 6.9 million viewers, a 63% drop from the 2020 telecast, watched by 18.4 million.
The HFPA did not immediately respond to Fox News' request for comment.
This material may not be published, broadcast, rewritten, or redistributed. ©2021 FOX News Network, LLC. All rights reserved. Quotes displayed in real-time or delayed by at least 15 minutes. Market data provided by Factset. Powered and implemented by FactSet Digital Solutions. Legal Statement. Mutual Fund and ETF data provided by Refinitiv Lipper.
Variety 10 May, 2021 - 11:00pm
A world without the Globes. How will we ever survive such a place? Don't worry. I suspect we'll get along just fine, if not better.
Long overdue for accountability, the HFPA's awaited announcement for "transformational change" landed like a dud. The pledge was merely a thesaurus of empty promises that lacked any substantive change or addressed the organization's history of inappropriate behavior and unethical practices.
NBC's decision to not air the 2022 ceremony and step back from its original praise of their reform plans was smart. At this rate, the Golden Globes will be brought to you by OANN because that'll be the only network that will entertain their divisive habits. For decades, inappropriate behavior and questionable ethics have been well reported in the media.
What does an awards season look like without them? Look back to the 2007-2008 awards season. During the writer's strike, in a press conference that read the winners without a ceremony, red carpet or speeches, the Golden Globes offered no palpable shifts or momentum to their winners that included "Atonement" and "Sweeney Todd" over frontrunners "No Country for Old Men" and "Juno."
Does this mean they have no further say in the 2021 film year? Not necessarily. While there won't be a ceremony, and multiple studios have spoken out about not doing any business with the group until further notice, the HFPA could deem their own eligibilities, through the members' foreign outlets (the ones that actually write for one still) and see the films and shows that are eligible and vote for what has opened during their yet-to-be-announced voting window. It might be a good gesture to see what they could choose from a field of films that looks richly inclusive of Asian, Black, Latino and other underrepresented groups, without the gifts and rubbing elbows of direct awards campaigning.
The fact is, every televised awards show and movie studio is part of an ecosystem, all having a direct effect on one another. Each nomination and acceptance speech is another opportunity to create buzz for award prospects and build excitement for the movies, actors and series that are mentioned. Does "Black Panther" have the same record-breaking showing at the Oscars if the Globes cannot weigh in with a best picture (drama) nomination in 2019? Does "12 Years a Slave" get to make history if it didn't get recognized by the HFPA first in 2013? Coincidentally, those two awards years are the last two times that the Academy has shown an increase in viewership year over year, with 12% in 2019 and 6% in 2013.
Since the Golden Globes separate their awards by genres, they've had the greatest opportunity to recognize a wider cross-section of creative artists and have demonstrated the bare minimum in most cases. I don't believe the industry will miss anything, save for great moments like Emma Thompson holding her shoes on stage, Jacqueline Bissett taking a lifetime to make her way to the stage after winning or Christine Lahti caught in the bathroom during her category announcement. Critics Choice, SAG and BAFTA still exist and can have an influence on the race, and are all making strides to improve, despite none being all the way "there" yet.
But let's be honest here. If the HFPA were to miraculously get their ducks in a row, what POC journalist would want to accept an invitation or want to apply? The continuous fight to ensure that representation doesn't become "tokenism" would be very much apparent in accepting the first wave of members from different backgrounds. If you didn't see my value before this explosion in the media, why would I let you use my cultural identity as a notch in your racist belt? I, and every other underrepresented group fighting for inclusion, deserve better.
The HFPA had a "get out of jail free" card during #OscarsSoWhite in 2016. They could have added new voices to their well-known organization that has a track record of racist behavior. They did not. They chose to double-down, even making it more apparent that they are only in it for themselves.
The HFPA snubbed the hit Netflix show "When They See Us" from Ava DuVernay, which after racking up 16 Emmy nominations, made history for star Jharrel Jerome as the first Afro-Latino and Dominican to win an acting Emmy for lead actor in a limited series. Instead, they wanted to ensure Russell Crowe (for Showtime's "The Loudest Voice") wasn't ignored for his less-than beloved portrayal of Roger Ailes. They've never been an integral voice to the Primetime Emmy conversation, with many of their winners failing to garner attention (i.e., "The Affair" and "Brooklyn Nine-Nine"), so this begins to beg the question: what is their purpose in this space?
And where do they go from here?
It's time for NBC to step in and ask for resignations of all its current 87 members. The name is tainted. There is nothing "golden" about the group and not "global" either. Their questionable and unethical practices should not be rewarded, nor should any talented and worthy journalists that could be added be guilty by association. Clearing the chessboard and giving the org a clean slate will only improve the public perception.
It's well-known in the industry that many of the "foreign press" members have not been working for decades. There are some journalists worth keeping within the ranks, and you can invite them to reapply if need be.
One important note to all the studio and network executives, public relation firms, awards strategists, filmmakers and movie stars using this moment for self-congratulations and good press: You are not free from any responsibility that gave the industry the HFPA. If anything, you are responsible for their rise to power and prominence in the industry. A monster is a monster because someone enables them to be a monster. You returned their calls, sent them swag, paraded your talent in front of them (and even had them write hand-written thank you cards to all the members). If you truly care about the anger and hurt of the realization that the HFPA didn't have any Black members, then go through your Rolodex of press contacts and count how many POC you have contacted to pitch a story or how many emails or invites you've made to those individuals over the past five years. My suspicion is that list will be small. You must do better too.