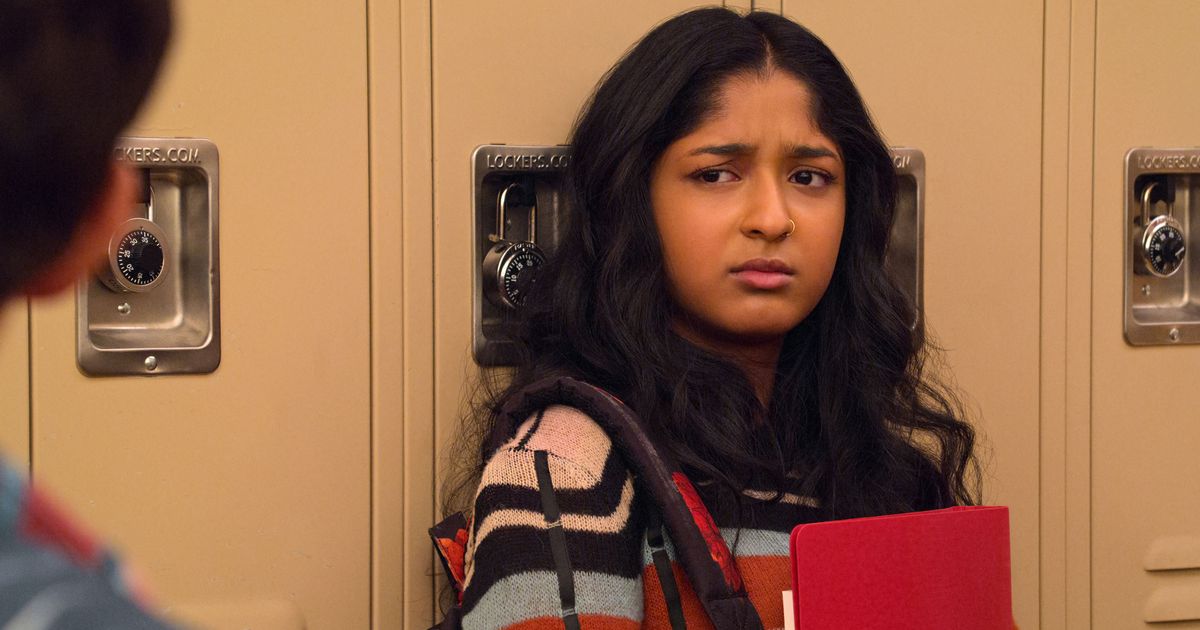 In the second season of Never Have I Ever, Devi (Maitreyi Ramakrishnan) is still grappling with the sudden loss of her father. But, as a teenager with emotional baggage, raging hormones, and a classic case of adolescent self-involvement, she also engages in impulsive and hurtful behavior. To put it bluntly: Devi is kind of a jerk this season. You still root for her because you know she's capable of growing up to not be a jerk. But still: When measured on a scientifically calibrated jerk-o-meter (note: not a real thing), her levels are pretty high.
Devi is not alone in that department. Several characters this season behave like real jackasses, to varying degrees. That is why we decided to make this ranked list of the jerkiest individuals in season two of Never Have I Ever. It's sort of like Devi's pros and cons list about Paxton and Ben, except we would never be careless enough to leave this list somewhere where others can find it … oh, this is going to be on the internet?
She kinda-sorta causes Paxton to get hit by a car, ruining his swimming career, which I think should have been a bigger deal than the show made it out to be. Basically it was a problem for Paxton for one episode, narrated by Gigi Hadid, but only because Chrissy Teigen had to bow out of narrating duties after (ironically) it was revealed that she had bullied others online in the past. (Chrissy Teigen: an ancillary Never Have I Ever season-two jerk? You make the call!)
Devi cheats in that relay race. She tries to sabotage Aneesa's status at school on multiple occasions, including by starting the eating-disorder rumor, which turns out to be true. She deceives her grandmother so she can sneak to school while suspended and deliver the all-time worst-conceived apology to Aneesa. When her mother goes on one single date, Devi stalks her, following her to Dr. Jackson's house and disrupting the evening. Just about every decision she makes is selfish and horrible.
I know that she's capable of being good, which should enable me to subtract some jerk points from her overall score. But the fact that she's capable of it and chooses not to be, over and over again, somehow makes it worse. Do better, Devi.
Read full article at Entertainment Tonight
The GATE 16 July, 2021 - 09:01pm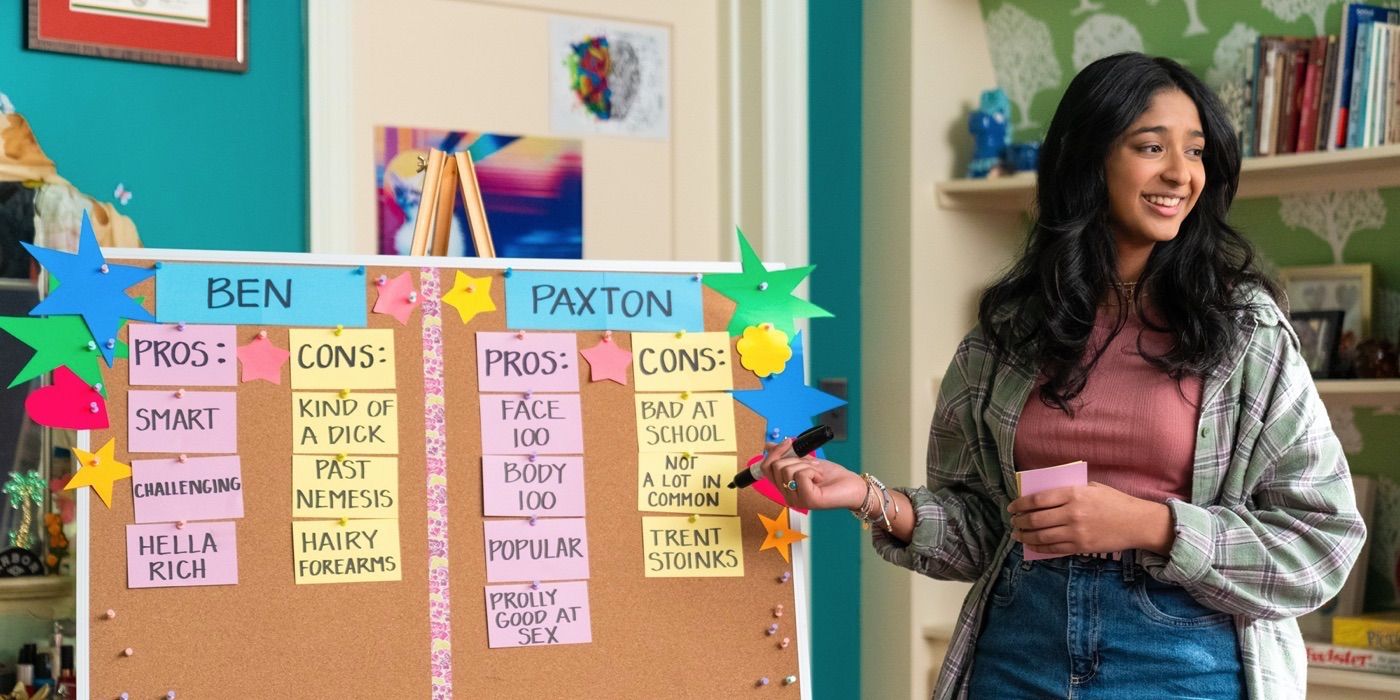 Collider 16 July, 2021 - 09:01pm
Season 2 picks up almost instantly where the first season left off, with Devi Vishwakumar (Maitreyi Ramakrishnan) realizing that she has not just one potential new boyfriend before her, but two — and all of the challenges that come from trying to choose between her academic rival and rich nerd Ben Gross (Jaren Lewison) and popular guy and longtime crush Paxton Hall-Yoshida (Darren Barnet). But Devi's love life isn't the only plot that takes focus this season; she's also got to deal with a potential frenemy in the new girl at school, Aneesa (Megan Suri), who might be strong competition for one of her beau's affections.
New relationship drama also abounds for Devi's best friends Eleanor (Ramona Young) and Fabiola (Lee Rodriguez), the latter of whom wrestles with her identity both in having newly come out to her friends and family and trying to find where she fits in within the queer community as a baby lesbian. Devi's mother Nalini (Poorna Jagannathan) also realizes she might have more than simply professional regard for fellow dermatologist Dr. Chris Jackson (Common), while Devi's cousin Kamala (Richa Moorjani), in seeking her Ph.D., struggles to assert herself in the face of being overlooked and ignored by her colleagues.
Ultimately, a show is only as strong as its lead, and once again, Ramakrishnan proves why she's the one to build an entire series around, not only in Devi's most ridiculous and chaotic moments (the show literally describes some of her wildest antics as "pulling a Devi") but in the scenes that call on her to be quiet, vulnerable, and having to come to grips with the real emotions that drive her to make some confusing and (in true teen fashion) dramatic decisions. While the season itself doesn't necessarily let its main protagonist off the hook, however, it does shine an important light on the grief that Devi is still wrestling with after the unexpected death of her father (Heroes' Sendhil Ramamurthy). Even though it was a loss that technically took place before the show even began, Season 2 teases out signals that Devi is still very much not okay, and subtly reminds us that some of her most baffling — and in one particular instance, damaging — actions are all rooted in that personal trauma. When Devi finally breaks down, it's the culmination of something that has been taking place in the background of her entire character arc, mostly unseen by the show's omniscient narrator, former professional tennis player John McEnroe, and maybe even denied by Devi herself until that moment.
Of course, Devi isn't the only character who gets their time to shine in Season 2 — cousin Kamala's narrative journey is also a standout, presenting the very real difficulties often faced by women in STEM, and it's certainly no coincidence that, being surrounded by overconfident white men in her field, she has trouble getting anyone to take her seriously or actually respecting her for her work. It's storylines like this one, as well as the unexpected and delightful addition of another Vishwakumar family member who moves in with Devi and her mom, that tilts the second season away from being just another teen comedy series and establishes it as more of a show that revolves around a family — and the different experiences of the Indian women who represent nearly every generation around the dinner table.
The good news is that Never Have I Ever's second season is just about as excellent as the first in every way. It expertly walks that tightrope of being earnest without becoming treacly, and its emotions hit just as hard as its humor. The only downside? Try to keep yourself from watching it all in one sitting, if you can.
Grade: A-
Season 2 of Never Have I Ever is streaming now on Netflix.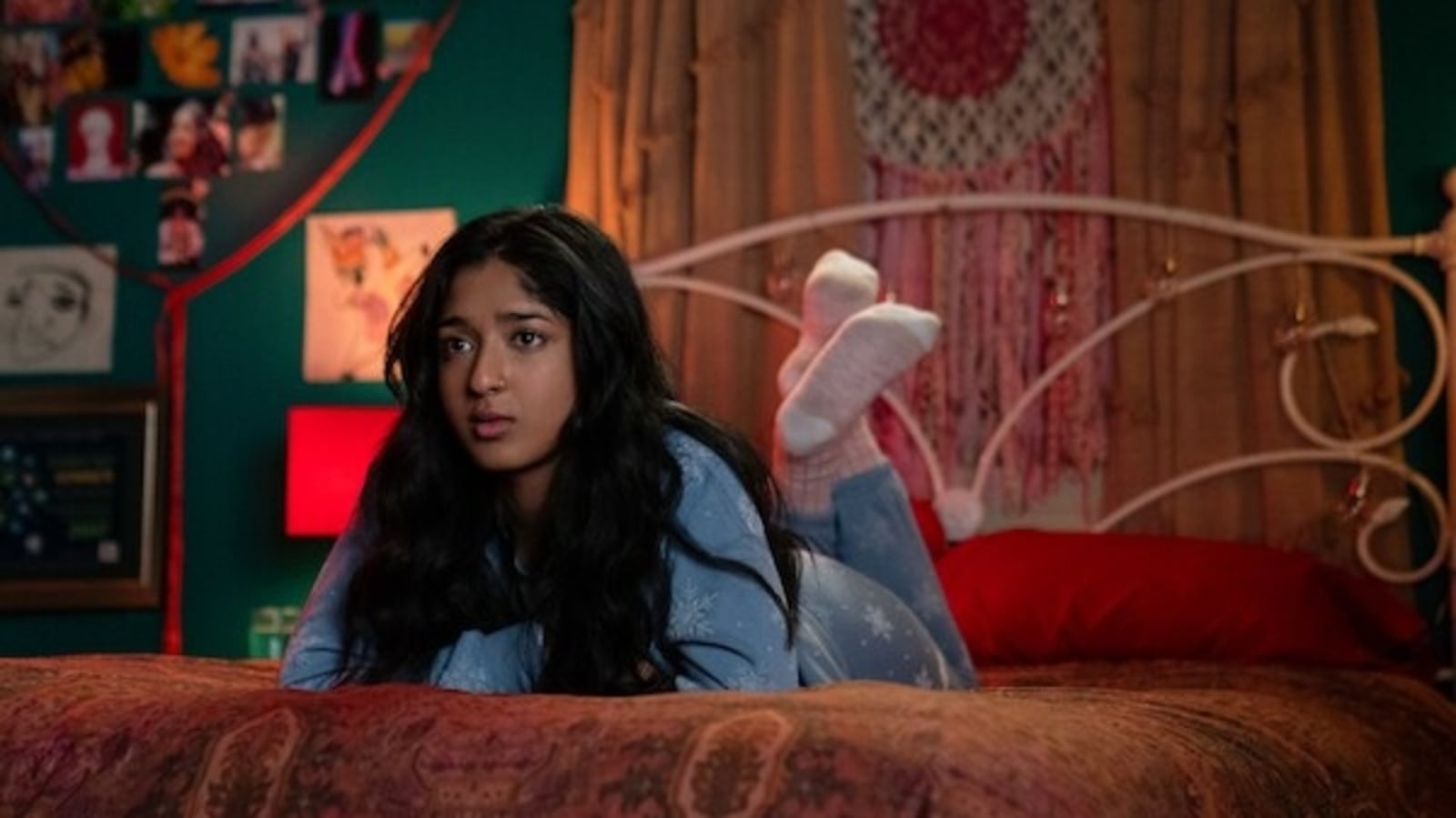 Hindustan Times 16 July, 2021 - 09:01pm
Preoccupied as it can often be with winning the white man's approval, Never Have I Ever occasionally provides authentic insight into desi culture. In its second season, the sweet-natured Netflix comedy matures like its protagonist, Devi.
But this culture-clash is ever-present. In one scene, for instance, Devi's mother wishes for a closed-casket funeral in a moment of anger — an odd joke, considering she's Hindu — but in another, Devi's 'pati' watches news about a tropical storm and wonders if they have any relatives in the area to make concerned phone calls to.
Discussing extraordinary weather conditions with distant relatives is a hyper-specific (and very underrated) Indian pass time. Or time-pass, as we like to call it. Every monsoon season, folks from all over the country call their kin in Mumbai and tut-tut about the flooding. Similarly, summertime sadness is further fuelled in New Delhi when people call in to talk about the heatwave.
Watch the Never Have I Ever Season 2 trailer:
Creators Mindy Kaling and Lang Fisher's coming-of-age comedy continues to make insightful observations about the of misadventures of Devi Vishwakumar (Maitreyi Ramakrishnan), as she struggles with her love life, comes to terms with her grief, and deals with her mother and best friends. She also learns to embrace her flaws, something that she struggled with in season one.
She goofs up so often (and so spectacularly) in these nine new episodes that her friends — Eleanor and Fabiola — are prompted to begin using her name as a 'negative adjective'. "You really Devi'd it up this time," they tell her in one scene, much to her disapproval. But every time she messes up, she immediately gravitates towards the last voicemail her father sent her before he died. He used to call her his 'perfect girl'.
But Devi knows that she's far from perfect; that she's no 'devi'. Season two begins with her being torn between the jock Paxton Hall-Yoshida and the more approachable Ben Gross. After some initial confusion, both Devi and the series make a decision about whom she should date. And for the next few episodes, Paxton is iced with next to no remorse. But Devi isn't let off the hook either. Her bafflingly on-brand decision to date both of them, simultaneously, followed by her passive aggression towards series newcomer Aneesa — another Indian girl to eat into whatever little clout that Devi had at school — massively backfires on her, and ends in public humiliation.
This season is more Devi-centric than the last, which I felt was about a trio of female leads — her mother Nalini and her cousin Kamala's storylines were just as affecting.
In season two, Nalini tests the waters of romance for the first time since her husband Mohan's death. She fills his void with a fellow doctor, played by Common, who somewhat makes up for the overall lack of Sendhil Ramamurthy in season two. Poorna Jagannathan is excellent as Nalini, effortlessly balancing the season's more dramatic scenes with the relatively breezy mother-daughter moments. She remains the series' highlight, just as Richa Moorjani and her awkward accent remain a sticking point.
Never Have I Ever is a strange beast. It suggests that Indians eat naan with every meal — we don't — and it is clearly the creation of someone who is separated by a palpable generational distance from their culture. But then again, this conflict is what Devi, and perhaps Kaling herself, are hounded by. She's a regular American high-schooler more than anything else. When her friends come over in one scene, she has no interest in Nalini's special pani puri; she'd prefer some pizza rolls. When Nalini leaves for a trip to India, she does what every teenager in her position would, and invites her entire year for a party at home.
Also read: Never Have I Ever review: Mindy Kaling's Netflix show takes desi drama worldwide
While Aziz Ansari's attempts to un-cancel himself unfold with a deliberate pace, Never Have I Ever is Netflix's more wholesome serving of South Asian representation. Its audience skews younger, but there's maturity in how it handles its themes.
Creators - Mindy Kaling, Lang Fisher
Cast - Maitreyi Ramakrishnan, Poorna Jagannathan, Darren Barnett, Ramona Young, Lee Rodriguez, Richa Moorjani, Jaren Lewison, John McEnroe
The author tweets @RohanNaahar
Get free access to newsletters, alerts and recommendations