The Batman
TheBatman
"It's not just a signal; it's a warning." ❤️ this Tweet for reminders before and when #TheBatman is released. pic.twitter.com/ouos1t3PZ4
Matt Reeves
mattreevesLA
Good Morning, from Gotham City… Can't wait to show you more at #DCFanDome this Saturday… #TheBatman #TrailerShot pic.twitter.com/5IRaABRwk6
Gotham Knights
GothamKnights
Does anyone really know Gotham City? #DCFanDome pic.twitter.com/lmXiElxVnt
Gotham Knights
GothamKnights
The Court was a myth - or was it? #DCFanDome pic.twitter.com/979ZJCggqS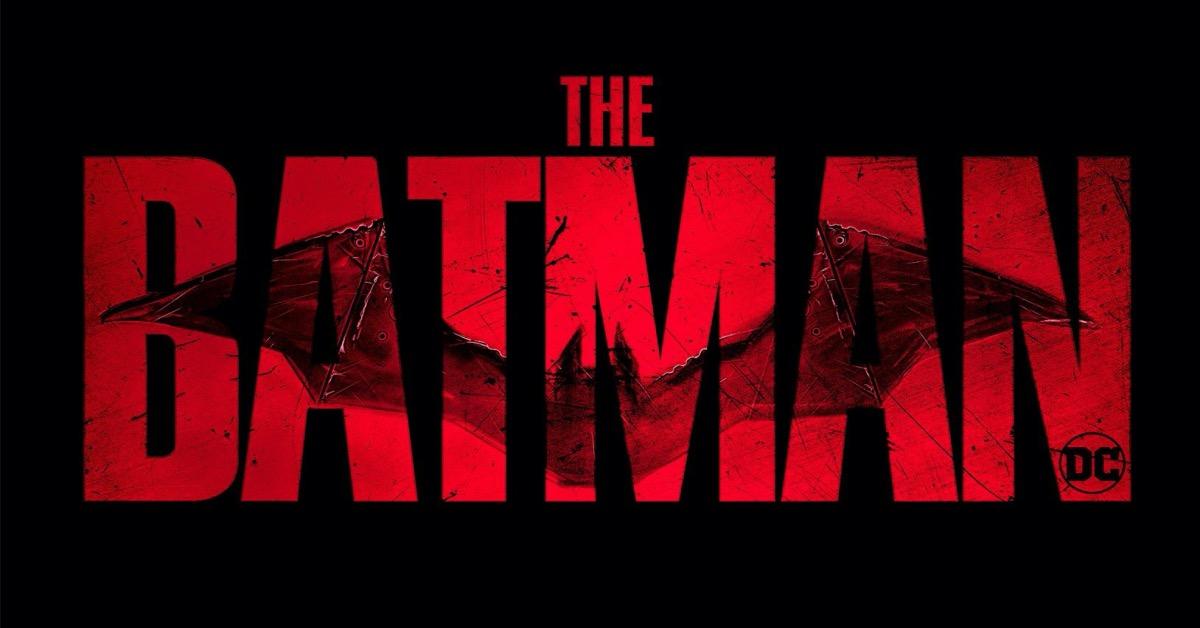 The Batman just released a teaser for the big new trailer releasing this weekend. The full clip for The Batman will release on October 16th at the massive DC FanDome event. In the short clip posted to Twitter, you can hear Robert Pattinson's hero say that the BatSignal isn't just a beacon, it's a warning. These kinds of interpretations of the character have been debated by fans and scholars for a long time. It's cool to see the idea of the signal as an alert made literal. Who knows what other surprises will be lurking in the actual trailer this weekend. The Batman just gave fans an inventive way to set reminders for the movie's eventual release. DC Comics is on the move ahead of DC FanDome and that means Matt Reeves' film will be front and center along with the rest of their massive cinematic slate.
"It's not just a signal; it's a warning." ❤️ this Tweet for reminders before and when #TheBatman is released. pic.twitter.com/ouos1t3PZ4
In a previous peek at what's to come with the character, Reeves described some of the toys he's going to get to play with in his fight against crime. This is a version of Batman that's still pretty early in his career. So, don't expect anything too crazy, but the staples will be there with The Batmobile and grappling hooks.
On Batman Day, he tweeted, "Wow, I have been away so long...! Just popping my head out of the editing room for a moment to say #HappyBatmanDay! Can't wait to share a lot more with you all four weeks from today at #DCFanDome! (Sorry about the messy desk #LongHours) "
"The whole idea is that he's made it himself and so we need to be able to sort of see how it would fit on him in these ways that he could move but also looked like it was something that was still evolving," Reeves said of the new Batsuit for this film back at last year's DC FanDome. "Then even the idea of the story, he's in year two, so he's been wearing it so like, he goes every night looking for trouble. So you look at his cowl, and you can actually see the gashes in it and all of that detail. It was an incredibly exciting sort of dialogue between me and the costume designers, and then having Rob involved."
Are you excited to see more of The Batman? Let us know down in the comments!
Copyright 2021 ComicBook.com. All rights reserved.
Read full article at ComicBook.com
Gamepur 14 October, 2021 - 04:08pm
Something may have happened to Amanda Waller.
The official Twitter account for Suicide Squad: Kill the Justice League shared a phone number that included a phone message from Amanda Waller, the immoral government official in charge of running the Suicide Squad. The voice message had Waller assuming the caller was Deadshot and telling him his contract isn't "negotiable."
Today the Twitter account shared the same phone number again, though this time the tweet writes that the number is to call Harley Quinn for relationship problems. If someone calls the number an audio message with Deadshot, Harley, and King Shark will play instead. Deadshot reveals that Task Force X, the official name of the Suicide Squad, has taken over Waller's phone line and is now in charge. This suggests that the Squad may have gotten rogue or that something happened to Waller.
The phone message matches the humor found in James Gunn's The Suicide Squad movie. Harley and King Shark pester Deadshot about making a pizza order, while Captain Boomerang is nowhere to be heard because he's digging through the trash to find more boomerangs. King Shark then tries to imitate the Captain's voice, and it ends with Deadshot getting annoyed and hanging up.
This new voice message releases days before the DC FanDome, an online event where a plethora of news relating to DC Comics is revealed. Rocksteady Studios and Warner Bros. Interactive Entertainment's Suicide Squad: Kill the Justice League video game is expected to make an appearance at the event, with voice messages just being small teases. The event this year will happen on October 16, while the game is currently expected to release sometime in 2022.
The Doctor Quinn hotline is up and ready to hear all of your relationship problems ♦️ +1 (310) 564-7047
© 2021, Gamepur. All rights reserved
LRM Online 14 October, 2021 - 01:14pm
As it relates to the U.S. men's national team and its quest to qualify for the 2022 World Cup, that means, for those on the outside, contemplating a roller coaster of what-ifs, worst-case scenarios and knee-jerk reactions that may either be lacking the context of the bigger picture or may not entirely be rooted in reality—at least not with the full complement of evidence required to come to such conclusions. For those on the inside, it means tuning all of that out as much as possible and keeping one eye on the big picture and the other on what's right in front of you.
"What I try to avoid, especially with the team, is putting pressure on them because of external forces. We have enough internal pressure that we want to play a certain way. We want to play well and we want to win games," U.S. manager Gregg Berhalter said following Wednesday night's 2–1 win over Costa Rica. "But all of World Cup qualifying is difficult. All of World Cup qualifying is challenging. And sometimes I feel like people forget that and people think it's a cakewalk and we're going to play the youngest team in the history of U.S. Soccer in a game, and we're just going to breeze through these games. It's not realistic."
The U.S. most certainly did not breeze through this October window, but on the surface, a six-point haul after home wins vs. Jamaica and Costa Rica and a lifeless road defeat to Panama represents another satisfactory effort in the grand scheme.
Somewhat ironically, though, it was a series of individual moments that allowed the U.S. to emerge from the October window in good shape. The victory over Costa Rica was defined by a number of instants that went the U.S.'s way (after the first-minute calamity, that is). There was the 13-pass sequence that led to Sergiño Dest's goal (and yes, the sequence nearly broke down after the first few passes, and you could argue that Tim Weah should've hit an early, first-time cross to Dest, but the play wound up with Dest's banger of a goal, so all of that is moot).
So the U.S. moves forward as part of a trio of teams beginning to separate from the pack. The Concacaf Octagonal isn't halfway done just yet, but the three 2026 World Cup hosts—Mexico, the U.S. and Canada—are positioned best to secure the region's three automatic berths for the 2022 showcase. For the U.S., there's a five-point buffer between its current standing and not making it to Qatar, though with road matches at Canada, Mexico and Costa Rica still to come, the hard part hasn't yet hit.
Barring injuries, the U.S. will have a full deck for the Mexico match. It was imperative that Tyler Adams and Weston McKennie, the indispensable midfielders they are, avoided picking up second yellow cards in qualifying Wednesday that would have rendered them suspended (Adams looked to be close to receiving one for dissent after Costa Rica's opening goal, with the referee going to his pocket before ultimately not doling one out). If Christian Pulisic and Gio Reyna are fit to rejoin the team—and take a second to consider that the U.S. has secured 11 points from six games by getting just one match out of Reyna, just over one and a half from Pulisic and one and a half from imposing center back John Brooks—then Berhalter may actually have a full complement of top talent for his first time as U.S. coach. Given that November's is a more traditional two-game window and not a three-game one, squad rotation will be less of a requirement as well.
All eyes will also be on the U.S. goal. Zack Steffen was handed the start in Columbus, and the first-minute fiasco made for a clinic of second-guessing. Did Berhalter need to make a change in the back and open himself up to the potential for criticism when Matt Turner had been so steady? In the long run, it may prove that getting Steffen that game has tremendous value, and while it's nice that on one hand the U.S. feels it has two goalkeepers it can turn to in big spots and feel equally at peace, it helps when there's consistency at the back. Steffen lost the No. 1 job due to injury and COVID-19, so in one sense it's unfair to take it from him permanently, but Turner had deputized well in the previous five games, coming up with pivotal moments that are likely to be overlooked when qualifying is through, and, unlike Steffen, he plays regularly for his club. The scrutiny over the decision in goal doesn't look to be ending anytime soon.
But that's a question to be sorted in a few weeks' time. For now, the U.S. has emerged from another grind of a week in a position of strength. It's sandwiched in the table between Mexico and Canada, who remain the only unbeaten sides left in the region. Elsewhere, Panama remains equally capable of stifling top foes at home while struggling on the road. Costa Rica looks old and severely limited. Jamaica got the win it needed to remain alive and will hope that the likes of Michail Antonio and Leon Bailey come back next month to fortify the squad before it becomes too late. El Salvador is still a tough foe that has little to show for its efforts in the points column. Honduras is in last place and onto a new coach, its hopes of qualifying for a third World Cup in four cycles dwindling by the game.
All things considered, the U.S. remains right where it needs to be to achieve its ultimate goal, and after all the angst, worry and hypothesizing over the last few days, that's a fine place to reside.