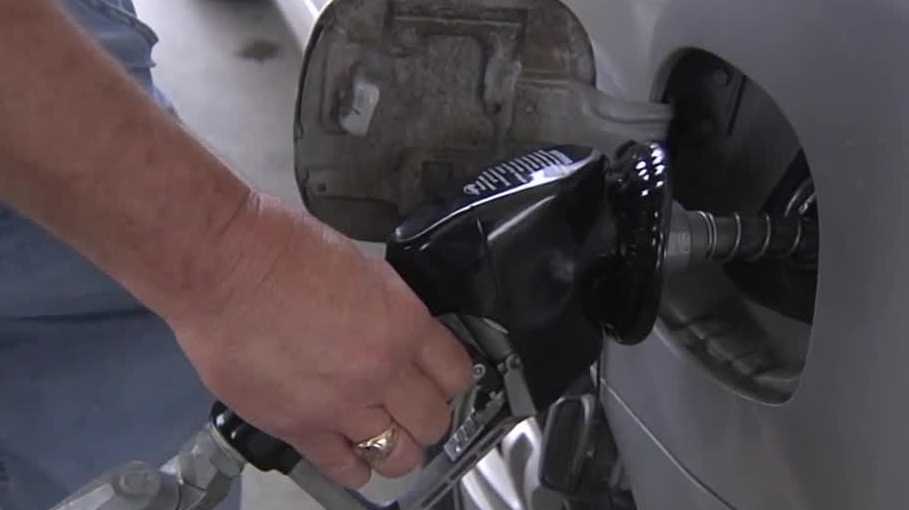 The latest breaking updates, delivered straight to your email inbox.
Filling up at the gas pump just got even more expensive as the state's gas tax, known as the Road Repair and Accountability Act of 2017, has once again adjusted for inflation.
At the same time, Republican state leaders continue to call for relief from this latest increase.
"On July 1, California's excise tax on a gallon of gasoline will rise to 51.1 cents. At a time when the state budget is enjoying historic surpluses, Californians deserve a tax break, not higher taxes," read a letter from nine state Senate Republicans to the governor last week.
The latest increase comes at a time when California continues to pay among the highest prices in the nation for a gallon of gas, according to AAA.
The average price for a gallon of regular gas in California rose to $4.28, as of July 1, according to AAA. A year ago, the price was $3.07/gallon.
| MORE | Here's a look at gas prices across the country
Hearst Television participates in various affiliate marketing programs, which means we may get paid commissions on purchases made through our links to retailer sites.
Read full article at CBS Los Angeles
FOX 2 St. Louis 02 July, 2021 - 11:18am
CBS 8 San Diego 02 July, 2021 - 11:18am
ABC10 02 July, 2021 - 11:18am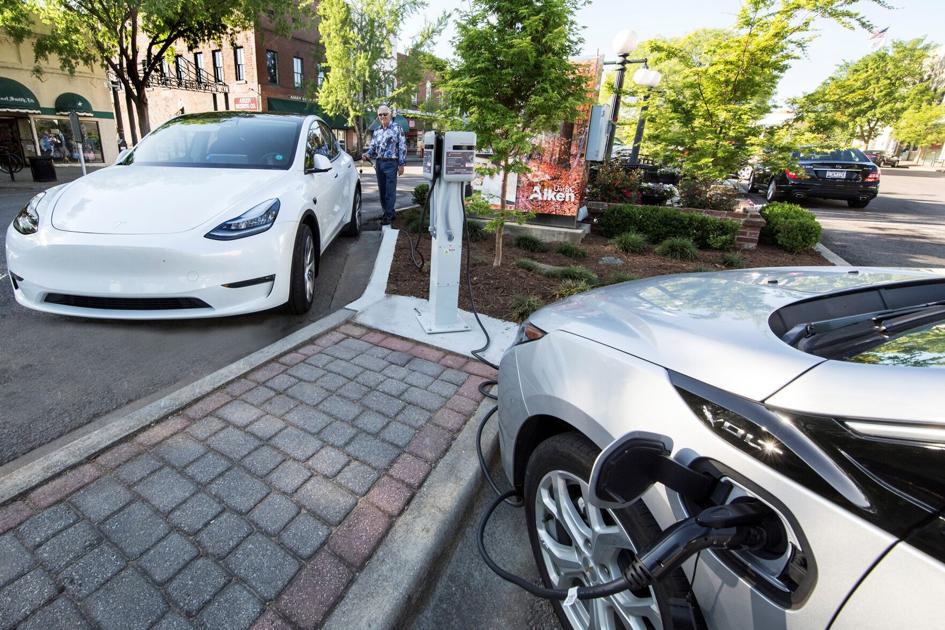 Charleston Post Courier 02 July, 2021 - 11:18am
Sun and clouds mixed. High 87F. Winds S at 10 to 15 mph..
Partial cloudiness early, with scattered showers and thunderstorms overnight. Low around 75F. Winds SSW at 10 to 15 mph. Chance of rain 40%.
Editorials represent the institutional view of the newspaper. They are written and edited by the editorial staff, which operates separately from the news department. Editorial writers are not involved in newsroom operations.
Charging the equivalent of a gasoline tax at hybrid and electric vehicle charging stations makes sense, but it's not sufficient, since most people charge their vehicles at home at night. File photo
Charging the equivalent of a gasoline tax at hybrid and electric vehicle charging stations makes sense, but it's not sufficient, since most people charge their vehicles at home at night. File photo
The reason we have to be reminded is also a big reason the gasoline tax and the sales tax are our least unpopular taxes: They hit us in small increments.
They're not like the property tax, which car owners and some homeowners pay by writing one big check every year, or the income tax, which takes a big chunk out of our paychecks.
The relative popularity of gas and sales taxes has always come at the cost of revenue instability, but the viability of the gas tax as the primary funding source for state roads and bridges faces an increasingly bigger problem: the slow death of the gas-powered vehicle.
No, that isn't happening overnight. As The Post and Courier's Seanna Adcox reports, only 3,100 out of 3.2 million vehicles registered in South Carolina — fewer than 1 out of 1,000 — are fully electric. But that number is expected to grow exponentially, starting pretty much any day now. The state Department of Transportation predicts that 60% of new vehicles sold in the state will be electric by 2050, accounting for 40% of vehicles on the road. And that percentage is expected to keep going up.
Unless we want to stop building or widening roads and bridges and watch our existing ones collapse, the state has to find a supplement to — and eventually a substitute for — the gasoline tax.
Before we talk about how to do that, though, we need to talk about why we need to. There's a popular notion that somehow it's inconsistent to encourage people to purchase electric and hybrid vehicles — as we do with tax credits — and then charge them a fee to help pay for roads. The confusion stems from the fact that vehicle owners incorrectly see a fee as a punishment for purchasing the cars rather than what it really is: a substitute for the gas tax they would otherwise pay.
In fact, it's no different than the government giving tax breaks to businesses to locate in South Carolina and then expecting those businesses to pay state income taxes. Or providing free technical college classes to people who are unemployed and then requiring them to pay income taxes when they get a job as a result of that taxpayer-funded education.
So, back to the "how" question. Beyond its pay-as-you-go popularity, the great thing about using the gasoline tax to pay for highway repairs and construction is that it's related to wear and tear on the highways: The more gas you use — either because you drive a lot or you have a heavier vehicle that burns more gas per mile — the more you pay.
Unfortunately, there's no easy equivalent for electric vehicles.
A gas-style tax at the electric charging station makes sense, but it's only a partial solution because most people (about 80%) charge up by plugging in their cars at home overnight. Levying a road tax on home electricity would force people who drive gas-powered cars, or no cars at all, to subsidize electric-car drivers just because they keep their homes cool in the summer and warm in the winter.
Taxing people based on the miles driven and the weight of their vehicles makes a lot of sense, but it doesn't strike us as something that would go over well among South Carolina drivers, or lawmakers. Maybe one day, but probably not today.
That leaves the electric vehicle fee, a small version of which the Legislature imposed when it raised the gas tax in 2017. Unlike the gas tax, it hasn't gone up each year since; it's still $120 every two years for electric vehicles and $60 for hybrid vehicles — and as S.C. Transportation Secretary Christy Hall told senators last month, that's only a quarter as much as drivers of gas-fueled vehicles pay on average each year.
S.C. senators have recognized the coming problem and are working this summer to devise a game plan. That's encouraging, since there's no obvious solution. In fact, we might need more than one approach.
One of their priorities should be designing something of the pay-as-you-go approach that makes gas and sales taxes less unpopular than big-ticket property and income taxes. Another needs to be finding a way to convince drivers that a tax on electric vehicles really is logical, and fair — and that's an effort the state can't start too soon.
Phone: 843-577-7111
News tips/online questions: newstips@postandcourier.com
Delivery/subscription questions: subserve@postandcourier.com
Get up-to-the-minute news sent straight to your device.
WGN TV Chicago 02 July, 2021 - 11:18am
NewsChannel 3-12 02 July, 2021 - 11:18am
KRON 4 02 July, 2021 - 11:12am