Sign up or login to join the discussions!
Apple pushed out new versions of its iOS, tvOS, and watchOS operating systems for iPhone, Apple TV, and Apple Watch devices on Monday. Dubbed iOS 14.7, tvOS 14.7, and watchOS 7.6, the updates are relatively small and include tweaks, bug fixes, and a minor new feature or two.
Additionally, Apple Card holders can now "combine credit limits and share one account with an existing Apple Card user," a new option that Apple first announced earlier this year.
Beyond that, the update is mostly about bug fixes and small tweaks, and it expands the regions for which the weather app offers air quality information. (It adds Canada, France, Italy, the Netherlands, South Korea, and Spain.)
Apple's release notes for iOS 14.7 are as follows:
iOS 14.7 includes the following improvements and bug fixes for your iPhone:
For information on the security content of Apple software updates, please visit this website:
As is often the case, the tvOS 14.7 update appears to be nothing to write home about. Apple says it offers bug fixes and small improvements, but the company did not publish an itemized list of changes.
There's a bit more going on with watchOS, but not much. The 7.6 update also fixes bugs and makes small tweaks, but the flagship change seems to be the addition of ECG support in 30 more regions. You can view the full list of countries and regions that support the feature on Apple's watchOS website.
All three updates (iOS 14.7, tvOS 14.7, and watchOS 7.6) rolled out to all supported devices in all regions today. Curiously, we haven't seen an accompanying iPadOS 14.7 update yet; Apple usually updates iOS and iPadOS in tandem.
You must login or create an account to comment.
Join the Ars Orbital Transmission mailing list to get weekly updates delivered to your inbox.
Read full article at Ars Technica
The Verge 19 July, 2021 - 04:01pm
It's a feature most Android phones have had for some time
It isn't the first time a leak has suggested Apple is working on always-on screens for upcoming iPhones. Leaker Max Weinbach hinted earlier this year that Apple may use the same kind of low temperature polycrystalline oxide (LTPO) panels that its Watches have on future iPhones.
That's in keeping with Bloomberg's previous reporting that "at least one" of the four new iPhones will include an LTPO display. The technology dynamically adjusts Watches' screen refresh rates to conserve battery life. Analyst Ming-Chi Kuo also said earlier this year that the Pro iPhones coming this year would have LTPO displays and 120Hz refresh rates.
In addition to the possibility of always-on iPhone screens, Gurman reported that Apple will likely announce new MacBook Pros this fall, "between September and November at the latest." The computers will begin production in the third quarter, he adds.
Subscribe to get the best Verge-approved tech deals of the week.
Check your inbox for a welcome email.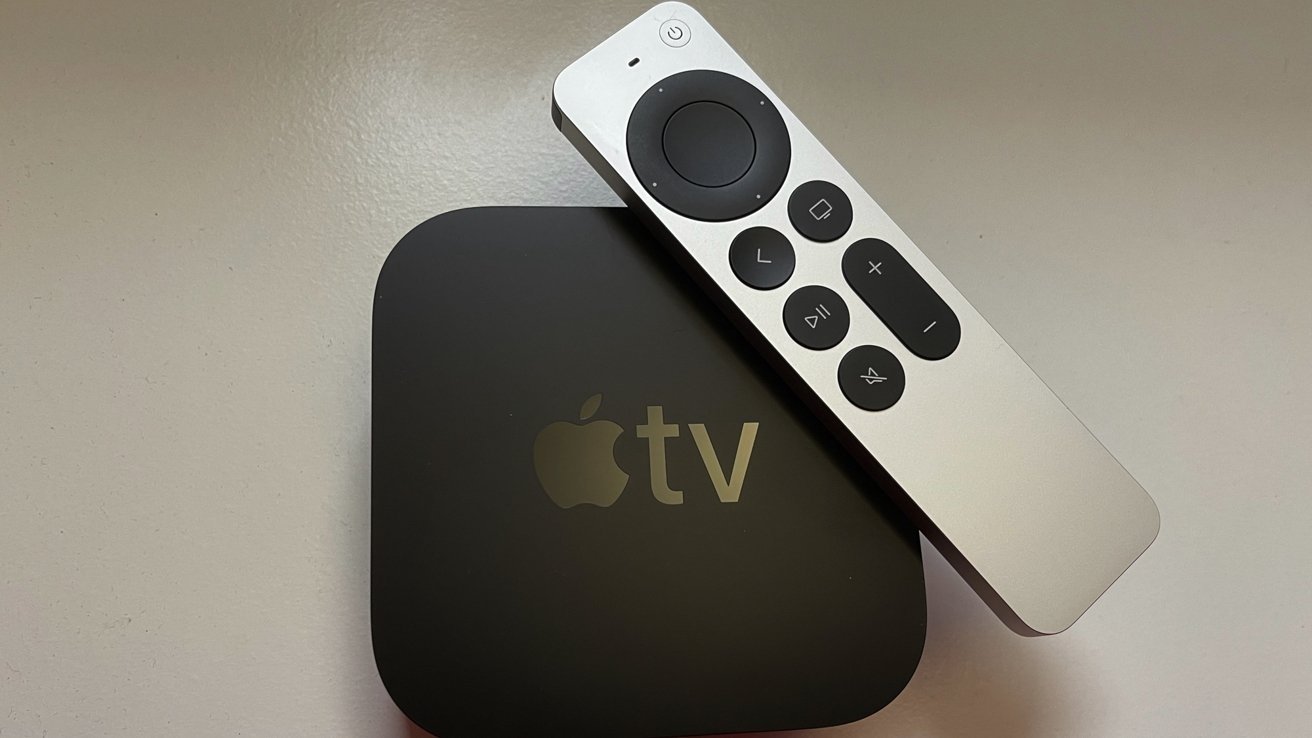 AppleInsider 19 July, 2021 - 12:07pm
You are using an outdated browser. Please upgrade your browser to improve your experience.
Copyright © 2021, Quiller Media, Inc.
Apple has issued the latest tvOS 14.7 update to the public, introducing minor improvements and bug fixes to the Apple TV platform.
The update can be manually installed by heading to the Settings app, selecting System, and clicking on Software Updates. If enabled, it can also be installed automatically on an Apple TV or Apple TV 4K.
During the tvOS 14.7 beta cycle, no major new features were discovered. That suggests that the update is focused on under-the-hood improvements and changes.
The previous tvOS 14.6 update included support for the new Apple TV 4K and Siri remote. Before that, tvOS 14.5 introduced support for PlayStation 5 and Xbox Series X controllers and a new Color Balance tool.
Updates to the tvOS 14 platform will likely die down as Apple shifts its focus to tvOS 15. Although it didn't get a mention during WWDC 21, tvOS 15 will introduce a number of new updates focused on cross-platform integration.
Some of the new features coming to tvOS 15 include support for watching content with others via SharePlay, a new Share with You feature for TV shows or movies recommended via Messages, and a For All of you page that recommends titles an entire household will enjoy.
Apple TV has secured more award wins, picking up accolades for its children's programming in the second wave of Daytime Emmy Awards presented on Saturday.
Apple CEO Tim Cook joined the stars of hit Apple TV+ comedy "Ted Lasso," at the show's special second season premiere in Los Angeles.
Apple will require attendees to provide proof of vaccination and a negative COVID-19 test to attend the season two premiere of Apple TV+ series "Ted Lasso."
With the launch of the Beats Studio Buds, Apple now has a total of four wireless earbuds it sells to consumers. Here's how the newcomers face against AirPods, AirPods Pro, and Beats Powerbeats Pro.
Sony launched the WF-1000XM4 wireless earbuds in June, its noise-cancelling rival to the Apple AirPods Pro. Here's how Sony's latest stacks up against Apple's heavy hitter.
Apple has evolved its remote control over time, with each iteration introducing physical improvements and better features. After launching the second-generation Siri Remote, has Apple created its best controller?
In April, Amazon upgraded its Echo Buds to make it a better value-oriented rival to Apple's AirPods. Here's how Amazon's offerings stack up to Apple's AirPods and AirPods Pro.
Apple's launch of AirTag puts it into a growing market of tracking accessories, but how does it compare against the Tile Pro and the Find My-enabled Chipolo One Spot? We compare the trackers.
Apple TV has secured more award wins, picking up accolades for its children's programming in the second wave of Daytime Emmy Awards presented on Saturday.
Apple CEO Tim Cook joined the stars of hit Apple TV+ comedy "Ted Lasso," at the show's special second season premiere in Los Angeles.
Apple will require attendees to provide proof of vaccination and a negative COVID-19 test to attend the season two premiere of Apple TV+ series "Ted Lasso."
On the latest episode of AppleInsider's "This Week in Apple," we talk about the release of the long-rumored Apple MagSafe battery, we dive into why Apple's Weather app won't show the number 69, and discuss even more rumors on a future iPad mini plus a MacBook Pro refresh.
With its $99 price tag, Apple's own MagSafe battery pack can be a tough sell compared to competitors at half or even a third of the price. But while the functionality may look strikingly similar on the surface, there are many, many reasons why Apple's MagSafe Battery Pack is a better buy than the rest.
After much speculation, Apple's MagSafe Battery Pack for the iPhone 12 line is official. Here's what you need to know about it, alongside some worthwhile alternatives.
As we approach a year following the launch of iPhone 12, MagSafe has stood out as one of the most compelling features. Here's how you can add it to any iPhone, or really, any smartphone.
In this week's roundup, we look at models of the "iPhone 13," discuss the prospect of an "M2" chip in 2022, and that the Touch Bar may not be around much longer according to one analyst.
You probably don't have enough on-device storage space on your Mac, and it's probably not that much different on your iPhone or iPad. This is fixable across your network or over the Internet with the solid Asustor Lockerstor 2 and Lockerstor 4 network attached storage devices.
Mophie's MagSafe-compatible Snap+ Wireless Vent Mount is a somewhat odd product, offering an affordable magnetic puck that mimics Apple's own MagSafe charger, but only at half the charging speed of the official accessory.
There are times when you need the best performance possible. It's usually not cheap, but when it delivers, it can be crucial to your fast-paced workflow. In this case, we're taking a closer look at the Fantom Drives eXtreme Thunderbolt 3 SSD, a drive that works flawlessly on Mac and iPad.
A large multi-touch trackpad has now made its way to the iPad Air thanks to the Brydge Air Max+. We put it to the test to see if it is worth adding to your setup.
As AirTag has finally made its way into the world, new accessories are coming to market for Apple's device tracker. We tested Nomad's now-shipping Leather Loop to see how it performed.
9to5Mac 19 July, 2021 - 12:05pm
- Jul. 19th 2021 10:05 am PT
Apple is finally releasing today watchOS 7.6, one of the last updates to the watchOS 7 cycle. With this version, users in 30 additional regions will be able to use the ECG app with Apple Watch Series 4, Series 5, or Series 6.
watchOS 7.6 RC was seeded last week and according to Apple's release notes, it is also bringing support for irregular heart rhythm notifications on Apple Watch Series 4 or later in these 30 additional regions. The full list of countries receiving these features is here.
Apple is also releasing today iOS 14.7, iPadOS 14.7, and tvOS 14.7. macOS Big Sur 11.5 is still being tested. These are probably the last updates to the iOS 14/macOS Big Sur/watchOS 7 cycle as Apple is readying the launch of iOS 15, macOS Monterey, and watchOS 8.
With watchOS 8, the upcoming Apple Watch operating system previewed during the WWDC21 keynote, it will feature:
FTC: We use income earning auto affiliate links. More.
watchOS 7 is the latest version of the software that runs on the Apple Watch. The new feature includes new watch faces, workout types, and sleep tracking.
Brazilian tech Journalist. Author at 9to5Mac. Previously at tv globo, the main TV broadcaster in Latin America.
Got tips, feedback, or questions? jose@9to5mac.com
New MacBook Pro rumored for between September-November
Apple handing out Ted Lasso stickers at retail stores
Apple's MagSafe Battery Pack vs the competition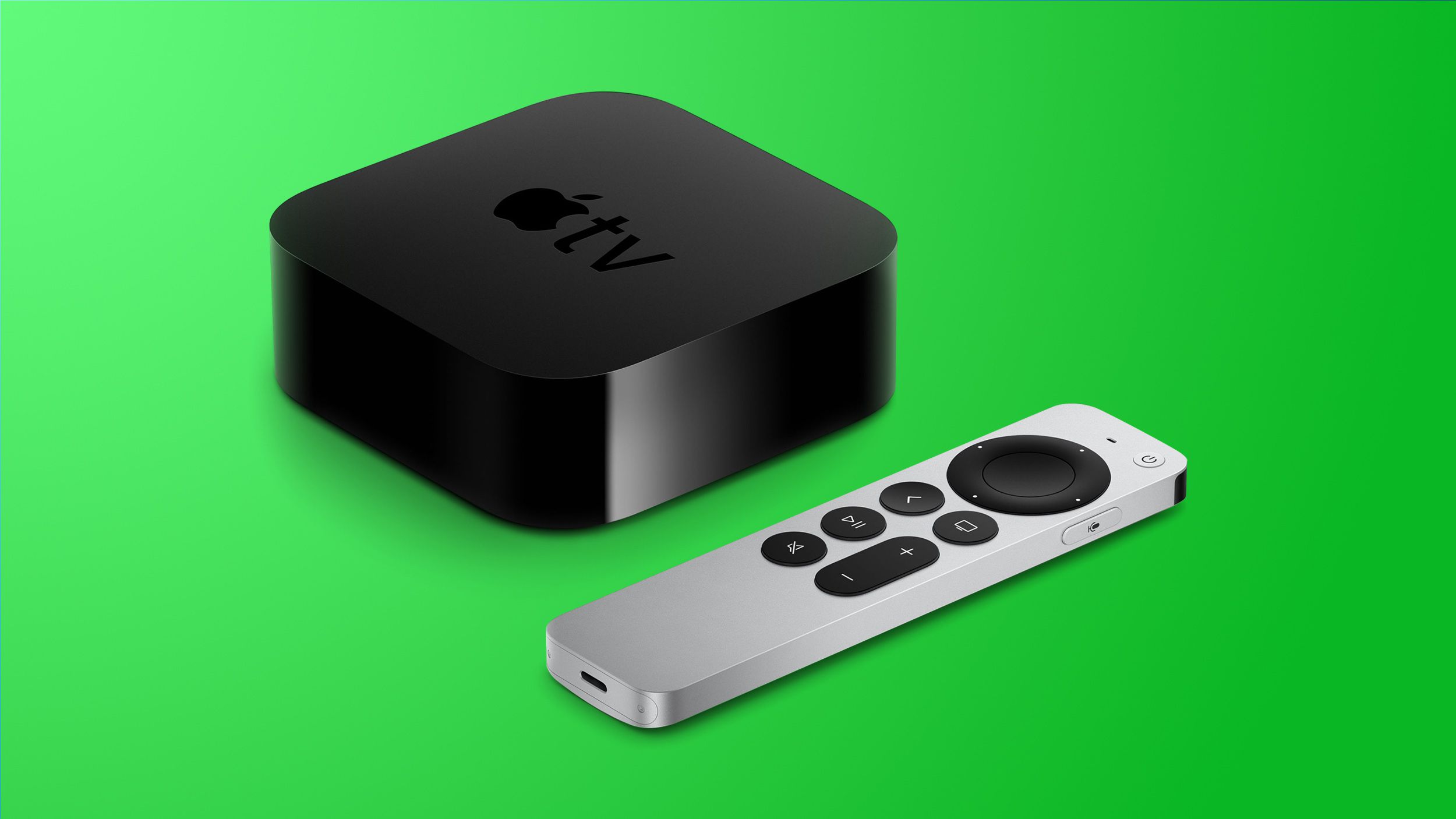 MacRumors 19 July, 2021 - 08:04am
Apple's tvOS updates are usually minor in scale, focusing on under-the-hood bug fixes, performance updates, and small tweaks rather than major outward-facing changes. No new features were discovered during the tvOS 14.7 beta testing process.
Apple does not provide detailed release notes for its tvOS updates, but it does offer some tvOS details through its tvOS support document.
tvOS 14.7 may be one of the final updates to the tvOS 14 operating system as Apple shifts its attention to tvOS 15, which is set to come out this fall.
iOS 15 is available as a public beta. Here's how to install it.
macOS Monterey is now in public beta. Here's how to install it.
Learn all about Apple's new location trackers.
MagSafe Battery Pack support, the ability to merge two existing Apple Card accounts, HomePod timer management in the Home app, and more.
New features for FaceTime calls, tools to reduce distractions, a new notifications experience, added privacy features, complete redesigns for Safari, Weather, and Maps, and more.
Updates for Safari, FaceTime, and many other apps, Universal Control to let a single mouse or trackpad control multiple devices, new Shortcuts app, machine-learning Live Text detection and Visual Lookup, and more.
Redesigned with flat edges, Apple silicon, more ports, improved display, no Touch Bar, and the return of MagSafe charging.
Rumored design changes include shorter stems like current AirPods Pro, but without advanced features like active noise cancellation.