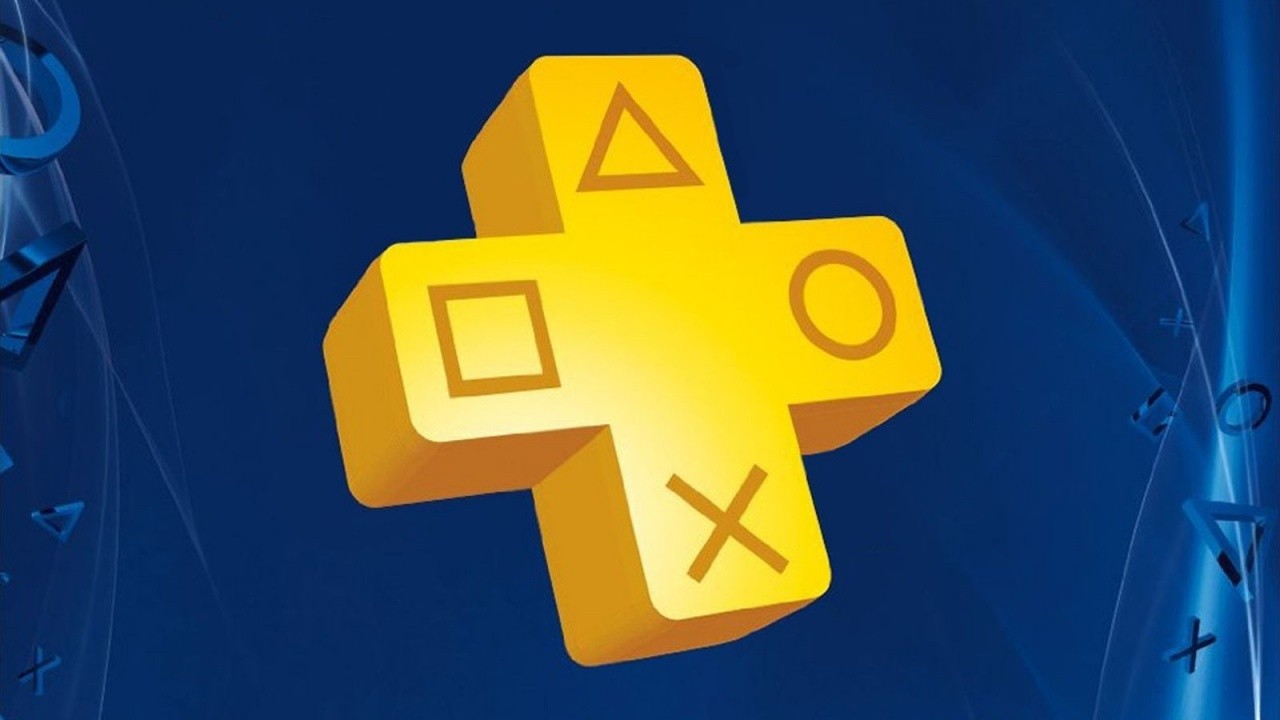 A very solid month if true
The PlayStation Plus games lineup for July 2021 may have been leaked ahead of this coming week's official reveal. According to a now deleted post on German website MyDealz (which was quickly spotted by Reddit users), July's selection includes the PS5 version of A Plague Tale: Innocence, WRC 9, and Uncharted: The Lost Legacy. If this does turn out to be true, we would assume that WRC 9 is on PS4.
MyDealz has leaked PS Plus titles in past, giving some much needed weight to this rumour. What's more, A Plague Tale: Innocence was rumoured to be part of Sony's subscription service before the PS5 port was even announced. When it was confirmed, it also got a 6th July release date — the same day that July's PS Plus games will drop.
However, witnesses on Reddit are saying that the post in question looked fake. And so we're left with something that sounds legit, but there's no concrete evidence to back it up. It might be worth keeping an eye out to see whether this same selection pops up elsewhere.
Anyway, we think this would be a solid PS Plus offering, but do you agree? We'll find out of this is the real deal on Wednesday, but until then, get your hopes up in the comments section below.
[source reddit.com]
About Robert Ramsey
Robert's been a dedicated PlayStation fan since the days of Tekken 2, and he still loves a good dust up. When he's not practising combos, he's usually getting lost in the latest 100-hour RPG, or, y'know, replaying The Witcher 3.
Comments (22)
WRC 9 I bought for PS5 2 months ago and it's the best rally game I've ever played.
This doesn't line up with my source saying Disco Elysium is one of the games, so I'm gonna say it's fake.
@Milktastrophe My source says your source is wrong.
@Milktastrophe my source said it was still daylight at 21:00, but I couldn't confirm it personally 🤷🏻‍♂️
My source loves sour sauce. Good night!
People were already speculating Plague for PS5...and the other ones for PS4 don't seem too farfetched
Plague Tale and Lost Legacy are both very good. Solid month if true.
Looking forward to replaying a plague tale. Shame wrc9 is the ps4 version but still good. Lost Legacy was great too
Lost Legacy would be awesome. If Sony would just combine PS Plus with PS Now, Gamepass would really have a serious competitor
Totally fine with that. I've been on the fence with A Plague Tale for... well... years now. Doesn't mean I'll actually play it now, of course (after all, free didn't push me into finally playing Vampyr), but it'd be nice to have regardless. No interest in a rally game, but it's always nice to add an Uncharted game back to the library if I ever get in the mood to return to it.
Of course I already would own all of them…
@mrtennis1990 yeah it's finally nice to see this game on plus, ive waited for a sale but it's nice to get it on plus instead! hope it's true!
Objectively strong month, personally a total bust given I already have access to all of them.
We shall see if it is real soon enough.
Haven't played A Plague Tale and WRC8 is brilliant so I'd be happy with this!
@huyi same!
Doesn't WRC9 have a free ps5 upgrade?
I've been waiting for The Lost Legacy to go free. Hope this turns out to be true.
Hold on there, you need to login to post a comment...
When will July 2021's PlayStation Plus lineup be announced?
Every game that lets you transfer from PS4 to PS5
Join 366,731 people following Push Square:
© 2021 Nlife Media, partner of ReedPop. Hosted by 44 Bytes.
Read full article at Push Square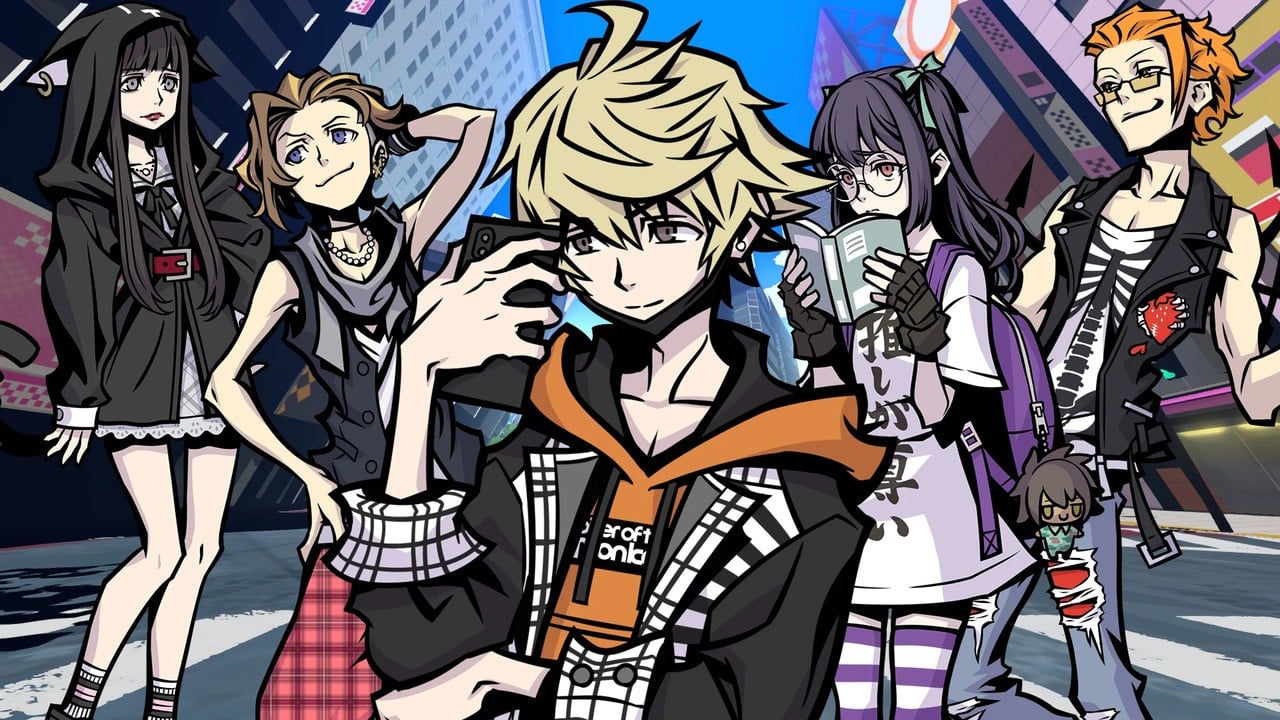 Push Square 28 June, 2021 - 06:22am
F1 2021! NEO: The World Ends with You! Hades!
The first half of 2021 is done, everyone, and it brought us some wonderful PlayStation 5 and PS4 titles. However, we must look to the latter half ahead of us, as there's plenty more to be excited about. As usual, the summer months are a little quieter, but there is still a good selection of games to be excited about for the months of July and August. Let's go through everything below, yeah?
Please note that some external links on this page are affiliate links, which means if you click them and make a purchase we may receive a small percentage of the sale. Please read our FTC Disclosure for more information.
Codemasters has been successfully making great Formula 1 games for years now, and the latest entry is just around the corner. F1 2021 will be the first in the franchise to arrive on both PS5 and PS4, and it's a sure-fire winner for fans of the motorsport. It'll of course feature all the current season's tracks, teams, and drivers, and you just know the gameplay behind the wheel will be top notch. For the petrolheads among you, this is a very safe bet.
The cult hit Nintendo DS game is finally getting a sequel, and it's coming to PS4. NEO: The World Ends with You puts you in control of Rindo, forced to compete in the Reaper's Game alongside his fellow teammates. It's a stylish RPG set in a fictitious Shibuya, where you'll be exploring the city and battling other teams as you fight to survive. Fans will no doubt already be on board, but anyone with a passion for JRPGs should give this a look.
This critically acclaimed indie title blew everyone away last year on PC and Switch, and now it's finally heading to PS5 and PS4. It's a rogue-like dungeon crawler in which you play as Zagreus, son of Hades, as he attempts to escape the ever-shifting underworld. Developer Supergiant Games blends the randomly generated levels and fast-paced combat with a story that slowly unfolds between runs. We can't wait to get our hands on this one and see what all the fuss is about.
What PS5 and PS4 games will you be buying in July and August? Tell us in the comments section below.
About Stephen Tailby
Having grown up alongside PlayStation, Stephen has developed a wide knowledge of video games, from AAA blockbusters to the smallest indie gems. He also has the Platinum for The Witness, so there's that.
Comments (24)
I've been waiting years for something new to be done with TWEWY that wasn't sticking Neku into Dream Drop Distance
NEO is definitely going to be my next Switch purchase after the SMT V steelbook
Ive already got NEO: TWEWY preordered. I can't wait for more. I loved the DS game.
Interested in Hades, Psychonauts 2 and Kena too, although concerned that the last 2 dont appear to have physical releases at the moment
Probably pick up Neo: TWENY. Definitely will definitely get Kena. And looking forward to playing Hades, Psychonauts 2 and Cris Tales on GamePass!
Not much for me the next two months, Just F1 2021 and Kena on digital.
Recently started to get into watching anime and have heard good things about Doki Doki Literature Club. Worth the pickup?
@mrtennis1990 If you have a PC the game is free on Steam. This edition may have more to it but I'm checking out the original version first to see if it's something I'm interested in.
The PS Store lists Hades at £20 that sounds reasonable considering the praise it's gotten.
@mrtennis1990 Definitely go into Doki Doki blind. Don't look up ANYTHING about the game
It's a very surreal kind of experience with lots of fourth wall breaking and dark humor
For July, I'll be grabbing Monster Hunter Stories 2 and The Great Ace Attorney Chronicles on the Switch. Capcom is on such a roll this year.
Nothing on PS4, unfortunately. Haven't played Doki Doki, but that's free on PC, so spending money on the console version seems... wasteful.
Interested in hades, neo, and doki doki. Already know about doki doki (because nearly every pc site raved about it back then), but I'm still want to play the game.
@TheFrenchiestFry will do!
Hotline miami collection coming on disc now? That seems abit pointless as they have been out years. Hades obviously is the one but also Rustlers for abit of old school Gta
At the moment only think I'll probably be buying is the new samurai warriors game end of July. As currently buying parts to building a beast of a pc . Few games in September. Stray and new tales game
Maybe Hades? Nothing else listed is really speaking to me.
I've got NEO: The World Ends Pre-ordered and will play it day one. I might well pick up Hades at some point if I'm bored but I'll get it digitally.
Psychonauts 2 and Kena are also on my radar but because their digital I'll get them when I'm ready to play them.
Only reason I want a physical copy of Doki Doki so I can see people's reaction when I tell them it's a horror game. 😅
I'm curious what all the fuss with Hades is. My friend has it on Switch and loves it. I don't particularly like rogue-likes but may give it a try.
The Forgotten City, Ace Attorney Chronicles, and Kena are missing here. I'm debating myself on Ace Attorney and Forgotten City. Contemplating Hoa too. But seriously I'm hoping Kena is the next glorious exclusive gem in the PS5 catalog. Can't wait for that one!
twewy2 is the only one that matters
I can't begin to describe just how excited I am for King's Bounty 2. Fingers crossed it turns out good 🥳
I'll go for Hades and Kena in august
If anyone hasn't played Hades, get that game immediately if you have the slightest interest in roguelites/likes or just action games in general.
Hold on there, you need to login to post a comment...
A very solid month if true
When will July 2021's PlayStation Plus lineup be announced?
Join 366,751 people following Push Square:
© 2021 Nlife Media, partner of ReedPop. Hosted by 44 Bytes.