Patricia Traina
Patricia_Traina
Takeaways and Reactions Following New York Giants Unveiling of Initial 53-man Roster www.si.com/nfl/giants/news/takeaways-and-reactions-following-new-york-giants-unveiling-of-initial-53-man-roster
Frank Sulkowski WJCL
TheBigGuyWJCL
New York @Giants head coach Joe Judge on former @GSAthletics_FB standout @x_jay6 "He's definitely got some ability and some potential to develop and to have a career in this league." Johnson looks to make the 53-man roster Tuesday. pic.twitter.com/LcyfbYxZBg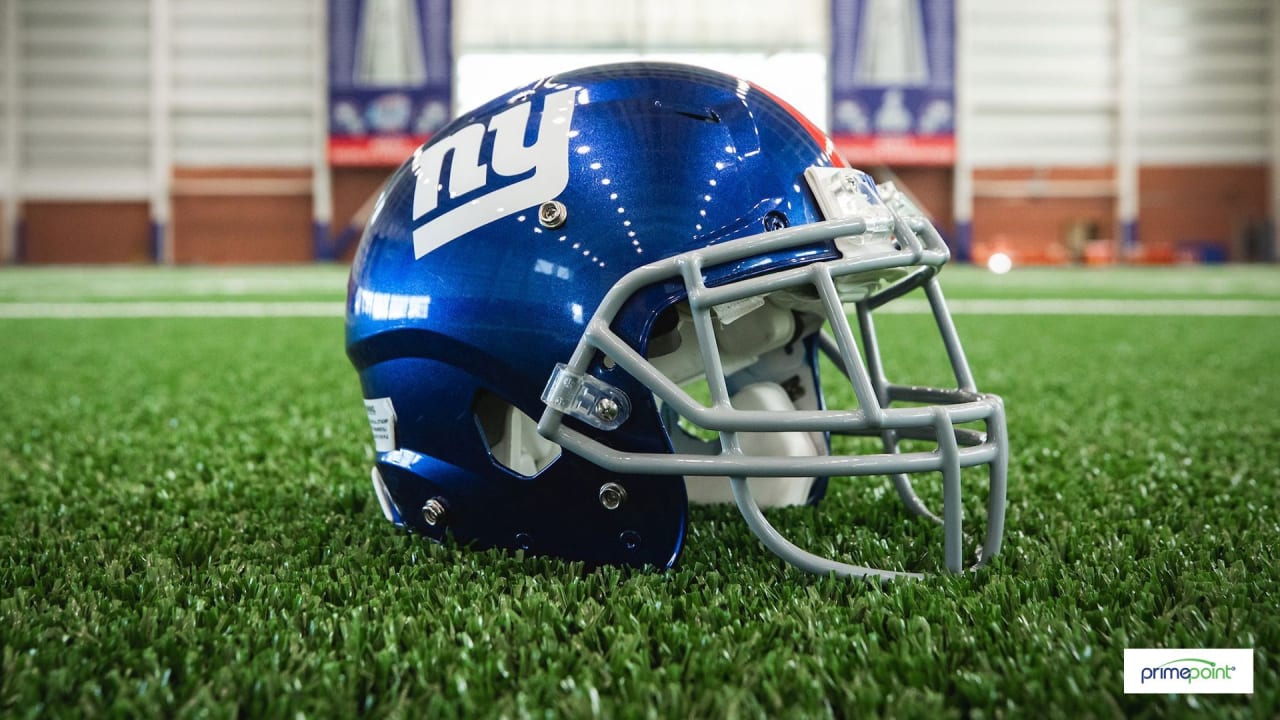 Eight veterans were released: running back Corey Clement; offensive linemen Chad Slade, Jonotthan Harrison and Kenny Wiggins; linebackers Ifeadi Odenigbo, Ryan Anderson; defensive lineman Willie Henry and long snapper Casey Kreiter, who is expected to re-sign with the team.
Seventeen players were waived: quarterback Brian Lewerke; wide receivers David Sills, Damion Willis and Matt Cole; tight ends Nakia Griffin-Stewart and Jake Hausmann; running back Sandro Platzgummer; offensive linemen Jackson Barton, Jake Burton and Brett Heggie; defensive linemen David Moa, Willie Henry and Elijah Qualls; linebackers Devante Downs and Niko Lalas; and defensive backs Madre Harper, Chris Johnson and Jordyn Peters.
Cornerback Aaron Robinson, the team's third-round draft choice this year, remains on the physically unable to perform list. Offensive lineman Ted Larsen and wide receivers Alex Bachman and Austin Mack were placed on injured reserve.
Long snapper Casey Kreiter has been released but will re-sign with the team.
They could possibly make several more moves prior to the Sept. 12 season-opening game against the Denver Broncos.
The current roster includes two fullbacks – Eli Penny and Cullen Gillaspia – an anomaly in the modern NFL. Penny had seven rushing attempts for 53 yards in the preseason and Gillaspia is a special teams standout.
Defensive lineman Raymond Johnson III is currently the only rookie free agent on the roster.
View photos of the Giants' 53-man roster as it currently stands.
A look at the players who were waived/released today:
Clement was signed by the Giants on May 16 after four seasons with the Philadelphia Eagles. He led the Giants in the preseason with 18 carries and 86 rushing yards, but he lost a fumble on the three-yard line against the Jets. Clement was eclipsed in the final days of camp by fifth-round draft choice Gary Brightwell, whose six receptions led the Giants' running backs in the preseason.
Slade was with the Giants each of the previous two years but played in just one game. In 2019, he spent the entire season on the Giants' roster and was inactive for all 16 games. Last season, he spent the entire season on the Giants' practice squad, except for elevations to the active roster for three games. He played three offensive snaps at Washington on Nov. 8 and was in uniform but did not vs. Pittsburgh on Sept. 14 and Tampa Bay on Nov. 2.
Harrison was signed as a free agent by the Giants on Feb. 24. He has played in 84 regular-season games with 42 starts for Indianapolis and the Jets and played in one postseason game for the Colts. With the Giants, Harrison played center, where he has started 40 games.
Wiggins spent the final two months of the 2020 season with the Giants, primarily on the practice squad. He has played in 79 games with 38 starts (31 at right guard, 6 at left guard, one as an extra lineman) for the San Diego/Los Angeles Chargers and Detroit Lions, for whom he played four games last season.
Odenigbo joined the Giants as a free agent on March 18 after spending the previous three seasons with Arizona and Minnesota. He has played in 32 regular-season games with 15 starts and played in two postseason games. His career totals include 59 tackles (34 solo), 10.5 sacks, 28 quarterback hits, 10 tackles for loss, one forced fumble and two fumble recoveries.
Anderson signed with the Giants on March 23 after four seasons with the Washington Football Team. The NFL announced on Saturday that Anderson has been suspended without pay for the first six games of the regular season for violating the NFL Policy and Program on Performance Enhancing Substances. He will be eligible to return to an active roster on Monday, Oct. 18.
Downs played in all 16 games with eight starts for the 2020 Giants and registered his first career defensive statistics, including 27 tackles (21 solo), one quarterback hit and one pass defensed.
Lewerke was signed by the Giants on Aug. 16, two days after Clayton Thorson suffered a concussion in the preseason opener vs. the Jets. Six days later, Lewerke played impressively in an extended outing against the Browns in Cleveland, where he completed 11 of 19 passes for 108 yards, including an eight-yard touchdown to Sills.
Sills led the Giants in the preseason with seven receptions, for 94 yards and the touchdown vs. the Browns. He has a 37-yard catch against the Jets. Sills spent the entire 2020 season on injured reserve after fracturing his foot in training camp. He was signed to the Giants' practice squad on Sept. 2, 2019 and to their active roster on Dec. 17. He was inactive for the final two games of the 2019 season, at Washington on Dec. 22 and vs. Philadelphia on Dec. 29.
Willis joined the Giants on July 31, shortly after his release by the Denver Broncos. He had a team-high 112 receiving yards and two touchdowns in the preseason on six catches, including a 43-yard score with eight seconds remaining against New England that was the Giants' longest completion of the summer. Willis played in 10 games with two starts for the 2019 Cincinnati Bengals and had nine receptions for 82 yards.
Cole joined the Giants on Aug. 8, a day after he was released by the Jets. He didn't have a catch in the preseason but demonstrated his versatility by playing cornerback for the first time since high school in Cleveland on Aug. 22, when he assisted on a tackle. Cole also played on special teams, where he had four stops (two solo). Cole made his NFL debut for the San Francisco 49ers vs. Seattle on Jan. 3. He played 16 snaps on special teams and made two tackles (one solo). Cole entered the NFL as a rookie free agent with the Miami Dolphins, from McKendree University, a Division II school in Lebanon, Ill.
Bachman spent the final six weeks of the 2019 season and most of the 2020 season on the Giants' practice squad. He was on the field for one snap in his only regular-season game, at Philadelphia on Oct. 22. In the preseason, Bachman caught three pass for 39 yards, including a 12-yard touchdown against New England on Sunday night.
Griffin-Stewart had three receptions for 30 yards in the preseason. He was signed to the Giants' practice squad on Nov. 24, 2020, after stints with Minnesota and Green Bay. He was released by the Giants on Dec. 8 and signed to a reserve/future contract by the Giants on Jan. 11, 2021.
Hausmann, a rookie free agent, was awarded to the Giants off waivers on Aug. 7, one day after he was released by the Detroit Lions.
Burton and Heggie are rookie free agents.
Moa signed a reserve/futures contract with the Giants on Jan. 4. He had nine tackles (five solo) and two forced fumbles in the preseason.
Henry and Qualls joined the Giants on Aug. 11. Henry has played in 18 regular-season games with three starts for Baltimore and San Francisco from 2017-20. Qualls played in six games for the 2017 Philadelphia Eagles.
Lalos, had eight tackles (two solo) and assisted on a special teams tackle in the just-concluded preseason. As a rookie in 2020, the free agent from Dartmouth played in each of the season's final six games as a rookie in 2020 and totaled five tackles (two solo), one interception and one fumble recovery. He made his NFL debut at Cincinnati on Nov. 29 and intercepted a Brandon Allen pass with 32 seconds remaining in the third quarter. Lalos was the first Giants player to intercept a pass in his pro debut since Sept. 13, 2015, when middle linebacker Uani Unga picked off a Tony Romo pass. The following week in Seattle, Lalos recorded his first two NFL tackles and recovered a fumbled snap. He was the first Giants player with at least one interception and one opponent fumble recovery in first two NFL games since Otto Schnellbacher in 1950.
As a rookie in 2020, Harper joined the Giants on Oct. 1, two days after the Las Vegas Raiders terminated his practice squad contract. He played in nine games as a reserve on defense (where he had two solo tackles) and on special teams (three stops and one fumble recovery). Harper made his NFL debut at the Rams on Oct. 4. He had unassisted tackles vs. Washington on Oct. 18) and at Philadelphia four days later. Harper recorded his first career fumble recovery at Washington on Nov. 8, when Isaiah Wright mishandled a Riley Dixon punt and the ball was secured by Harper.
Peters was signed by the Giants on July 22, waived on Aug. 14 and re-signed last Saturday in time to play against the Patriots the following night.
A limited number of Giants 2021 single game tickets are on sale now
Read full article at Giants.com
Giants.com 31 August, 2021 - 11:55am
It is always important to note at this time of year that these are by no means "final" rosters. Building a team is a year-round process that will continue in the coming days and weeks.
With that said, the 53 men currently on the Giants' roster as of 4 p.m. today are largely the group that will take the field in 12 days against the Denver Broncos. It is a culmination of months spent scouting, acquiring, and developing players to field the best team possible.
View photos of the Giants' 53-man roster as it currently stands.
Below are some notes and observations on the Giants' roster:
General manager Dave Gettleman, who made headlines back in April for his draft trades, continues to make deals. On Monday, the Giants acquired interior offensive lineman Billy Price, a former first-round draft choice, from the Cincinnati Bengals in exchange for defensive lineman B.J. Hill and a 2022 conditional seventh-round draft choice. Last Thursday, they traded kicker Ryan Santoso to the Carolina Panthers for a conditional 2022 seventh-round draft choice.
Price, 6-4 and 310 pounds, was selected 21st overall in the 2018 NFL Draft. In three seasons, he played in 42 games with 19 starts (11 at center, seven at left guard and one at right guard. As a rookie in 2018, Price started at center in all 10 games in which he played. He was named to the All-Rookie team by Professional Football Writers of America. His college resume includes Ohio State records for both starts and consecutive starts.
On Tuesday, they traded with the Baltimore Ravens for Ben Bredeson, another interior player drafted in the fourth round in 2020. In exchange for a 2022 fourth-round draft choice, the Giants acquired Bredeson, a 2022 fifth-round selection, and a 2023 seventh-round choice. According to Giants.com's Michael Eisen, the Giants have engineered eight trades this year (21 since Gettleman was named general manager in December 2017).
Wide receivers Alex Bachman and Austin Mack were waived/injured. Veteran guard Ted Larsen, who signed with the team on Aug. 13, suffered a knee injury in Sunday's preseason finally and was placed on injured reserve.
There were no cuts among the Giants' six-man draft class. Rookie cornerback Aaron Robinson, the Giants' third-round pick, remains on the physically unable to perform (PUP) list.
After Colt McCoy served in the role last season, Mike Glennon will back up quarterback Daniel Jones. Glennon, a former third-round draft choice by the Buccaneers, has appeared in 34 games and made 27 starts throughout his nine-year career. In three preseason games, Glennon completed 22 of 37 passes for 253 yards and two touchdowns with no interceptions.
"We just liked Mike from knowing the league," Judge said this summer. "He had history, obviously, some experience playing a lot of games in this league. He's had some production along the way. He's got physical tools (Glennon is 6-7 and 220 pounds) that we think will fit into our system very well. We like his demeanor and his mentality as far as coming on in. We obviously looked at a lot of quarterbacks this offseason. He was a guy that was available and a fit for us."
Brian Lewerke, who took over third-string duties after Clayton Thorson (concussion) was waived/injured two weeks ago, was released. Lewerke was twice with the New England Patriots in the spring and summer in 2020, when he was released for a second time at the end of training camp on Sept. 5.
By nature, the wide receiver competition tends to be the most visible during any training camp. David Sills V was in the running for a spot in the pecking order after he made some impressive plays throughout camp, which he carried over to the preseason. In the opener, which was his first game since the 2019 preseason after an injury caused him to miss all of 2020, Sills pulled in a 37-yard pass. He followed up with a later touchdown a week later in Cleveland. However, he did not make the initial 53-man roster. Matt Cole, who also made headlines by doubling as a cornerback and special teams contributor in the preseason, was waived. The team also released Damion Wills, leaving them with seven receivers: Kenny Golladay, Sterling Shepard, rookie Kadarius Toney, Darius Slayton, John Ross, Dante Pettis, and C.J. Board.
With Saquon Barkley limited this summer, the Giants got an extended look at their backfield depth. Judge said they will not have a decision on him for the Sept. 12 opener until next week. In addition to Barkley, the Giants will move ahead with running backs Devontae Booker and Gary Brightwell, a rookie sixth-round pick who came on strong down the stretch this summer. The Giants also kept two fullbacks on the roster in Cullen Gillaspia and Eli Penny, who showed his versatility in the preseason with the ball in his hands. Corey Clement, a former Eagle who signed with the Giants this offseason, did not make the cut.
Just because a player didn't make the 53-man roster doesn't mean he will never wear a Giants uniform again – and vice versa. All 32 teams have until 4 p.m. to claim players placed on waivers at the final roster reduction deadline.
Meanwhile, clubs may establish a practice squad starting Sept. 1. The practice squad consists of 12 players in 2021 and will increase to 14 players in 2022. According to the Collective Bargaining Agreement, players with no accrued seasons and those with fewer than nine regular-season games in their lone accrued season are eligible for the practice squad. Teams can also have a maximum of four players who have earned no more than two accrued seasons. The new CBA also allows for two players with unlimited accrued seasons on the practice squad; this number increases to four players beginning in 2022.
View photos of the Giants' 53-man roster as it currently stands.
A limited number of Giants 2021 single game tickets are on sale now