The Dallas Cowboys are opening the season on Thursday against the defending Super Bowl champions. Head coach of the Cowboys Mike McCarthy ushered praise on Tom Brady earlier this week, stating that the 44-year-old's longevity in this league may be even more impressive than the seven Super Bowl titles.
"Well, I think, like anything – a lot of things, about his game – but longevity. It's difficult to win a championship in this league. It's so difficult to win a Super Bowl and the fact that he's won seven is just unbelievable. But I think my personal belief, the biggest challenge in this league is to have continued success. To have success and to play at that level for such a long period of time, to me, I think that's a tremendous quality. And he's living it and he eats it every day. You can just see just the way he goes about it from what you know, from what you hear about, not only his approach and where he is today, but to be able to do it at such a high level for such a long time, that's what I'm impressed with."
Coach McCarthy is correct. Tom Brady is almost 50 years old and he just won a Super Bowl in his first year out of New England - that's wildly impressive. Jason Licht, the Buccaneers' general manager retaining Chris Godwin, Antonio Brown, Shaq Barrett, Levonte David, Leonard Fournette, Rob Gronkowski (who stated he's feeling a lot better heading into 2021) and Ndamukong Suh a year after winning a Super Bowl is also very impressive. Plus, the Buccaneers brought in a much more efficient third-down back in Giovani Bernard and they're getting a healthy O.J. Howard back from a torn achilles.
Dallas should have their hands full on Thursday night, but the defense may look better.
The Cowboys defense ranked 22nd in yards allowed, 28th in points allowed, while also ranking 28th in 3rd down conversions per game. The ineptitude on defense that almost resulted in a midseason mutiny prompted McCarthy to fire long-time friend Mike Nolan from his defensive coordinator position.
McCarthy hired Dan Quinn to be his new defensive coordinator. Quinn brought the Atlanta Falcons to a Super Bowl during the 2016 NFL season. He's well respected around the league and should bring a zone heavy defense that's much more gap sound - Nolan's defense was horrendous in terms of gap integrity and run fits.
Quinn will certainly have his work cut out for him against Tom Brady and the Buccaneers. He was able to see this Bruce Arians aerial attack headed by Brady up close twice last season. The results were two high scoring losses for the Falcons. Brady threw for 789 yards, six touchdowns, and one interception in the two games.
The personnel for the Cowboys is probably an upgrade over the Falcons from late last season, but only marginally. The addition of Micah Parsons is going to really help this defense's ability to generate pressure, while also shoring up their rushing attack. The Giants will find out how Quinn's defense is in Dallas on Oct. 10th.
There were many players released from their teams this week, none more surprising than possible starting quarterback of the Patriots Cam Newton. Rookie first-round pick Mac Jones seized an opportunity to win the starting job upon Newton's absence from the team, which was due to a miscommunication that led to Newton landing on the COVID-19 list.
Jones impressed many around the league during the preseason, and proved enough to head coach Bill Belichick and offensive coordinator Josh McDaniels. The Patriots decided Newton's presence was no longer needed, and it's fully Mac Jones' team now. As some would say, the future is now.
Last week was a difficult week around the NFL, where teams had to trim their 80-man-rosters down to 53. Teams are rushing to get their rosters finalized to the liking of the coaching staff, so trades spike at this time of year. The Giants traded for two interior offensive lineman last week: Billy Price of the Bengals, and Ben Bredeson of the Ravens. They were necessary moves to provide depth to a Giants team with a precarious offensive line. Here are some of the other trades from the last week:
The Pittsburgh Steelers weren't pleased with their cornerback depth, so they traded for Witherspoon. The deal cost Pittsburgh a 2023-fifth-round-pick. The former 49er is a 26-year-old who just signed with the Seahawks in the off season. I haven't watched his tape since he came out of Colorado in 2017, but I remember a long defensive back who lacked physicality in the run game. Witherspoon will back up Joe Haden and Cam Sutton for the Steelers.
Herndon had a really solid rookie season with the Jets in Jermey Bates offense. He caught 39 passes for 502 yards and four touchdowns - for a rookie tight end, this is impressive. It was also Sam Darnold's rookie year, and the two showed promise as the Jets season tanked to a 4-12 year. Unfortunately for the Jets, the organization hired Adam Gase, and the team's offense was stifled for two-years of dismal football.
Joe Douglas and Robert Saleh are now running the organization. Former Bengals' tight end Tyler Kroft has proven a reliable asset for Zach Wilson in the preseason. The team also invested in Ole Miss TE Kenny Yeboah during the draft, albeit he's on the practice squad now. Herndon became expendable and the Vikings are in desperate need of a tight end with the injury to Irv Smith Jr. The Jets were able to pick up a fourth-rounder, while shipping a sixth-rounder and a tight end who needed a fresh start. Herndon has dealt with suspensions and injuries, but he should get a solid shot at some early snaps with Minnesota's tight end depth chart.
Quarterback of the Titans Ryan Tannehill was activated from the COVID-19 Reserve list, as was Cowboys wide receiver CeeDee Lamb. They'll seem to both be ready for the season. Jets' WR Jamison Crowder was just put on the COVID-19 list. His status for Sunday's game against Sam Darnold and the Panthers is uncertain.
Chiefs safety Tyrann Mathieu also landed on the COVID-19 list after testing positive on September 1st. If Mathieu is vaccinated, he should be able to return with two negative COVID-19 tests within 24 hours of each other. If not, his Week 1 status is up in the air; he'd need to quarantine for 10 days and test negative before returning.
Carson Wentz was also activated from the COVID-19 Reserve list. He appears to be ready for week one after his foot injury as well. Dak Prescott will be a full go for Thursday's matchup against the Buccaneers. This isn't too much of a surprise, but worth mentioning because of the lat strain he suffered in training camp. Along with Wentz, center Ryan Kelly and WR Zach Pascal are also removed from the COVID-19 list.
San Francisco 49ers WR Brandon Aiyuk didn't practice last week with a slight hamstring strain. It appears the 49ers are just being cautious, but I would monitor the practice reports next week to be sure. Aiyuk is primed for a breakout fantasy season if he can stay healthy, especially at his ADP of 64. Washington WR Curtis Samuel returned to practice with no pads as he deals with a groin injury. He hasn't received much practice time with his new team due to the injury and COVID-19, but he's familiar with Joe Brady's offense from their days with the Panthers.
Evan Engram was seen practicing in full pads. His status is still up in the air for the Giants Week 1 matchup against the Broncos. Reports suggest that Kenny Golladay will be available week one. Kadarius Toney resumed practicing in full pads - a good sign for his week one availability. Saquon Barkley took his first contact since the injury during practice. He seems to be trending in the right direction for week one, but I would expect a lesser workload.
It's also worth noting that Packers' left tackle David Bakhtiairi and Patriots CB Stephon Gilmore will start the season on the PUP meaning they'll miss the first six games of the season.
Read full article at Big Blue View
The Rich Eisen Show 07 September, 2021 - 12:10am
Access 07 September, 2021 - 12:10am
Tampa Bay Buccaneers 07 September, 2021 - 12:10am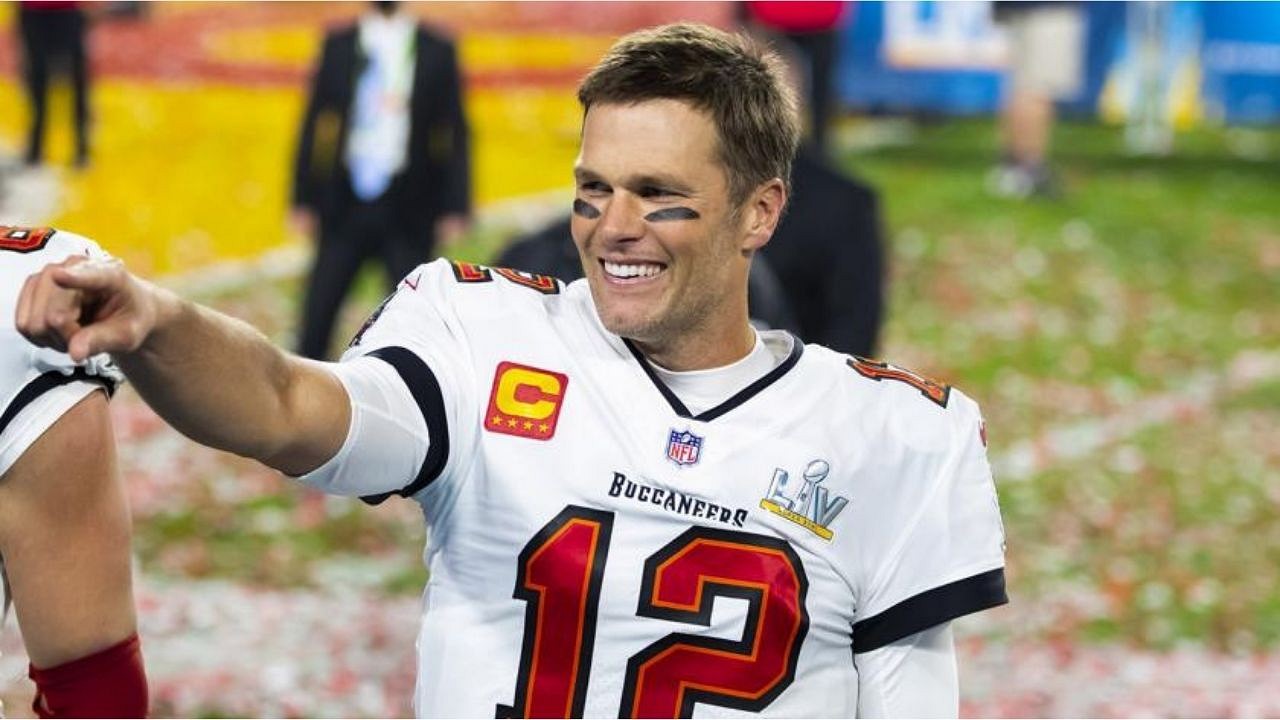 The Sportsrush 06 September, 2021 - 03:08pm
Tom Brady had a stellar 2020 season. He threw for 40 touchdown passes in the regular season, in what was one of his best seasons ever. The Buccaneers won Super Bowl LV in dominant fashion over the Kansas City Chiefs. This was because of a masterclass performance from both the offensive and defensive sides. Tom Brady threw for three TDs in that game and was named Super Bowl MVP.
SUPER BOWL CHAMPIONS! 🏆🏆🏆 pic.twitter.com/X2slO2g6xW
— Tampa Bay Buccaneers (@Buccaneers) February 8, 2021
The Buccaneers are one of the best teams heading into the 2021 NFL season. They are favored to win the NFC and are behind only the Chiefs in the odds to win it all. They are bringing back all 22 starters from their dominant Super Bowl win. The first team since the merger to do so.
First team to return all 22 Super Bowl starters since 1977…
We BACK back. 😏 pic.twitter.com/5HV9iWUXEz
— Tampa Bay Buccaneers (@Buccaneers) April 5, 2021
With Tom Brady at QB, a repeat seems very plausible. He is still one of the best QBs in the league. He might not have glaring athleticism, but he makes the right decisions with the ball in his hands and that is worth more than anything else.
The QB coach for the Buccaneers, Clyde Christensen recently said that Brady looks like a 25-year-old player with the energy he brings to the practice field. Just a reminder that Brady is not actually 25, he's 44, the oldest active player in the league. Christensen thinks the Buccaneers are going to be better than they were last year.
Bucs QB coach Clyde Christensen: Tom Brady looks like he's 25, I think we'll be better this year. https://t.co/7njcTlHLPx
— ProFootballTalk (@ProFootballTalk) September 3, 2021
The Tampa Bay Buccaneers have a massive season ahead of them, with huge expectations. Tom Brady and team are aiming to become the first team in almost 20 years to win back-to-back Super Bowls and with the GOAT at QB, that is more than possible.
NBC News 05 September, 2021 - 03:30am
"That would work," she replied by text. "A few questions for you. Are you vaccinated? Do you wear a mask at all times when you are inside public spaces? Also, we need to walk at least three feet apart if the above answers are yes."
I need to make sure that I'm doing what I can — even if socially awkward or limiting — to keep my family and community safe.
I answered in the affirmative and also expressed great admiration for my friend's willingness to ask the difficult questions regardless of the possibility of insulting me or hurting my feelings. Perhaps because we are living in Florida, one of the worst states in terms of Covid-19 infection rates, or perhaps because she's a rabbi married to an emergency room physician, she is more attuned to the moral and medical implications than most. Either way, she was wise enough to raise the questions, unabashedly.
I've yet to exhibit such courageous audacity, but I'm getting there. Just like I needed to do my part by getting vaccinated in the first place, now I need to make sure that I'm doing what I can — even if socially awkward or limiting — to keep my family and community safe and take steps to prevent further unnecessary loss of life. If we don't get better at navigating these uncomfortable conversations, it's hard to see a way to stop the spread and end this pandemic — and to know that we did all we could in the effort to save lives.
The first step has been to stop assuming that friends in my peer group — college-educated urban or suburban adults with ample opportunities to get the jabs — are all vaccinated. Or even if they are, to assume that they're taking precautions vis-a-vis the possibility of catching the more contagious delta variant of the coronavirus despite their vaccination statuses.
Over the summer, we spent an evening with friends in their late 50s. They invited us to visit their house for a catch-up, and then we headed out to a nearby restaurant with outdoor seating. This felt like a comfortable option for us, given that we'd have two unvaccinated children under age 12 with us. Only at the end of the evening, when we'd already been in their home, hugged them several times and spent more than three hours together total, did they offer, quite nonchalantly, that they were happily unvaccinated.
Afterward, I found myself stewing. I was angry at them for not telling us ahead of time that they had chosen not to be vaccinated while knowing that we had our elementary school-age kids in tow. And I was angry at myself, because I could have asked some questions before making plans with them but didn't.
Despite standing solidly in the trust-the-science camp, I'm one of millions of Americans who are reluctant to approach people we know who are unvaccinated or unmasked, fearful of damaging relationships and further alienating our friends and family by asking nosy questions that cross invisible lines of privacy and propriety. Moreover, as Americans, we're so used to celebrating individual liberties and respecting dissent that we find it difficult to recognize that this may be a moment when dissent = death. (For what it's worth, senior leaders of the American Civil Liberties Union argued this week in an op-ed that vaccination mandates do not violate civil liberties.)
All of which makes it harder to accept the state we're in. When the Centers for Disease Control and Prevention announced back in March that vaccinated adults could socialize indoors without masks and that vaccinated grandparents could safely have visits with their unvaccinated grandchildren, we started to let our guards down. It was, in a word, blissful.
Nearly six months later, we're in a very different place, although naturally it depends on where you live and work. For me, that's Florida, where only 53.4 percent of the population is fully vaccinated, according to the Mayo Clinic's tracker, far below the approximately 80 percent that experts say is needed to achieve herd immunity in the U.S. With so much vaccine hesitancy, perhaps we shouldn't be surprised that the Covid death rate in Florida reached a new high last week.
The political posturing isn't helping, with Gov. Ron DeSantis kowtowing to the anti-vaccination MAGA masses by barring school districts from imposing mask mandates and threatening fines of $5,000 for businesses that require their employees to show proof of vaccination.
That environment makes any effort to ask others to wear masks, let alone get vaccinated, that much harder — if it's even permissible to do so. I got cursed out by a Lyft driver last week when I noticed he wasn't wearing a mask and asked him whether he would put one on. He said DeSantis says he doesn't have to and called me a string of names before driving off.
After that encounter, I headed to the large university campus where I teach feeling rattled and trying to gear myself up for a three-hour class in which many of my students have similarly dismissive attitudes toward masks. Since at all public universities here masks are not required but individual schools can tell faculty members and students that masks are requested or "expected," only about two-thirds of students in my courses wear face coverings in class. Naturally, I have no idea what proportion of them are vaccinated, and I'm not allowed to inquire.
We can ask our friends and family members about being vaccinated, though, and we should. In fact, we need to create a culture in which it is not only acceptable but indeed admirable to ask about others' vaccination statuses and their life/work habits before inviting them over or accepting invitations out. We need a pandemic etiquette that worries less about making a social faux pas and more about stopping the spread.
For me, with the Jewish High Holiday season starting Monday, I find myself pining for the big family meals around the table that currently feel like a distant memory. I'm tempted to call relatives and invite them over. But still not wanting to ask the hard questions, for now I'm refraining. Instead, I'm settling into another fall of keeping it small.
We might think that avoiding this touchiest of topics is a way to avoid the possibility of having to say no to a friend or a family member. But in fact, it's in the void opened by these avoided conversations that the virus spreads. As my friend taught me, we need to ask the brave and bold questions without apologies. The friends who don't like being asked those questions or challenged about their views should ask themselves why. Feelings may be hurt. Being put on a ventilator or losing a loved one hurts more.
Ilene Prusher is a writer, author and lecturer who teaches journalism at Florida Atlantic University.