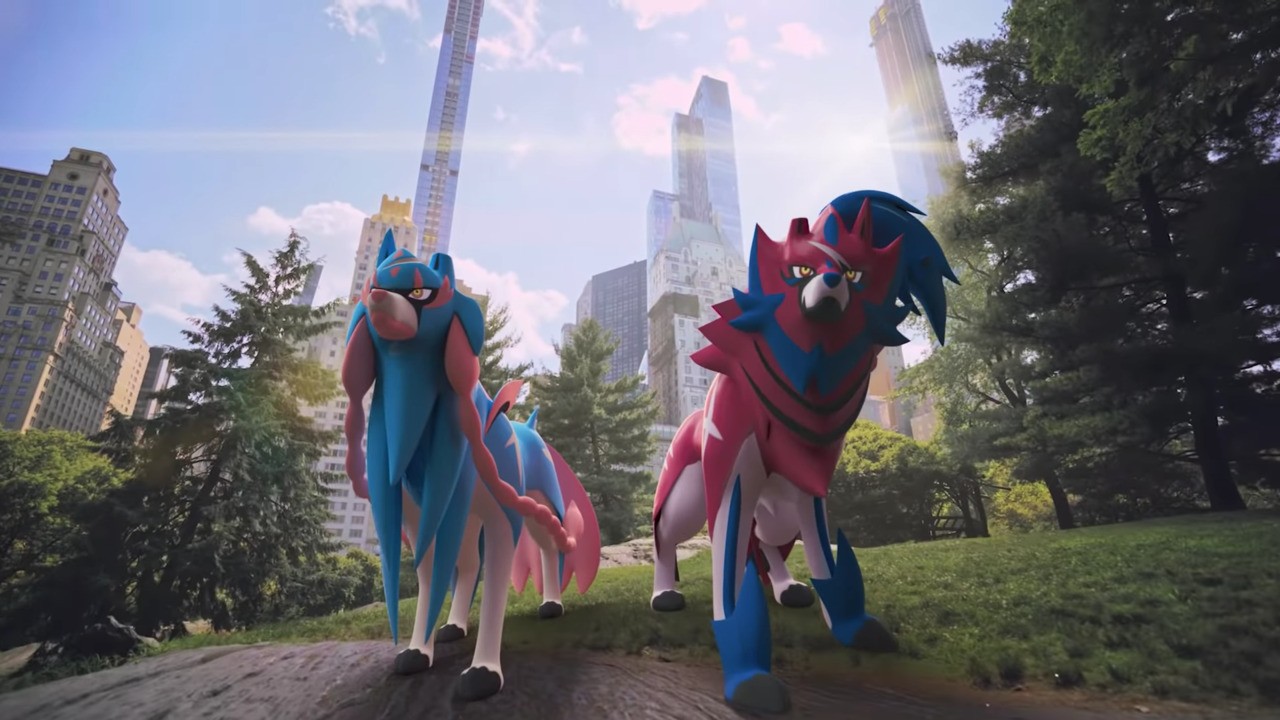 Latest event kicks off this month
Pokémon that first appeared in Pokémon Sword and Shield's Galar region will soon be available in Pokémon GO, Niantic has announced.
The new arrivals are landing in the game as part of the app's final Ultra Unlock event; called 'Part 3: Sword and Shield', the event will star the debuts of two Galar Legendaries, Zacian and Zamazenta. As you'll spot in the trailer above, the new Pokémon are appearing in-game thanks to the mysterious mischief of the Mythical Pokémon Hoopa, who also had a starring role in the recent Pokémon GO Fest 2021.
Other Galar Pokémon are set to appear too, including Skwovet, Greedent, Wooloo, Dubwool, and Falinks. Shiny Galarian Meowth, Shiny Galarian Farfetch'd, Shiny Galarian Weezing, and Shiny Galarian Stunfisk can also be found – if you're lucky.
Here's a rundown of the new Part 3: Sword and Shield event:
Friday, August 20, 2021, at 10:00 a.m. to Tuesday, August 31, 2021, at 8:00 p.m. local time
In addition, you can look forward to challenging different Pokémon in raids during each week of the event.
The following Pokémon will be appearing in raids from Friday, August 20, 2021, at 10:00 a.m. to Thursday, August 26, 2021, at 10:00 a.m. local time.
The following Pokémon will be appearing in raids from Thursday, August 26, 2021, at 10:00 a.m. to Wednesday, September 1, 2021, at 10:00 a.m. local time.
Will you be adding these new Galar 'mon to your Pokédex? We're just happy to see Wooloo again, to be honest.
About Ryan Craddock
Ryan can list the first 151 Pokémon all in order off by heart – a feat he calls his 'party trick' despite being such an introvert that he'd never be found anywhere near a party. He'd much rather just have a night in with Mario Kart and a pizza, and we can't say we blame him.
Comments (9)
Whilst this is neat, I anticipate we'll go through the usual faff of "here's a new legendary, we gave it a bad moveset so it's not viable in trainer or raid battles, come back next year when we give it a new forme / moveset".
The only good thing to come out of Sw/Sh were the Pokemon. I might finally get into Go just to have a Frosmoth and Falinx to play with on my phone.
@RupeeClock As a fan of the mainline series who also plays go, I have long since given up on questioning how they have released different things in go.
All Galarians shinies will be raid only. No thanks.
@RupeeClock I have 2 ideas behind that:
1. Niantic devs didn't like SMUSUM
2. Niantic devs play VGC and are sick of Inceneroar and want to keep it out of the game as long as possible. Lol
Not logical reasons but amusing ones. For me. Lol
Have they even finished releasing all the other pokemon from the previous gens yet?
I gave up questioning the reasoning behind Niantic's Pokemon releases ages ago. Seems weird they're skipping a lot of Gen 7 outside the regional variants. Heck, I don't think they've even released all Gen 6 'Mon yet. XD
Hold on there, you need to login to post a comment...
A great addition to your team
Not much of a bike then, is it
Join 1,196,203 people following Nintendo Life:
© 2021 Nlife Media, partner of ReedPop. Hosted by 44 Bytes.
Read full article at Nintendo Wire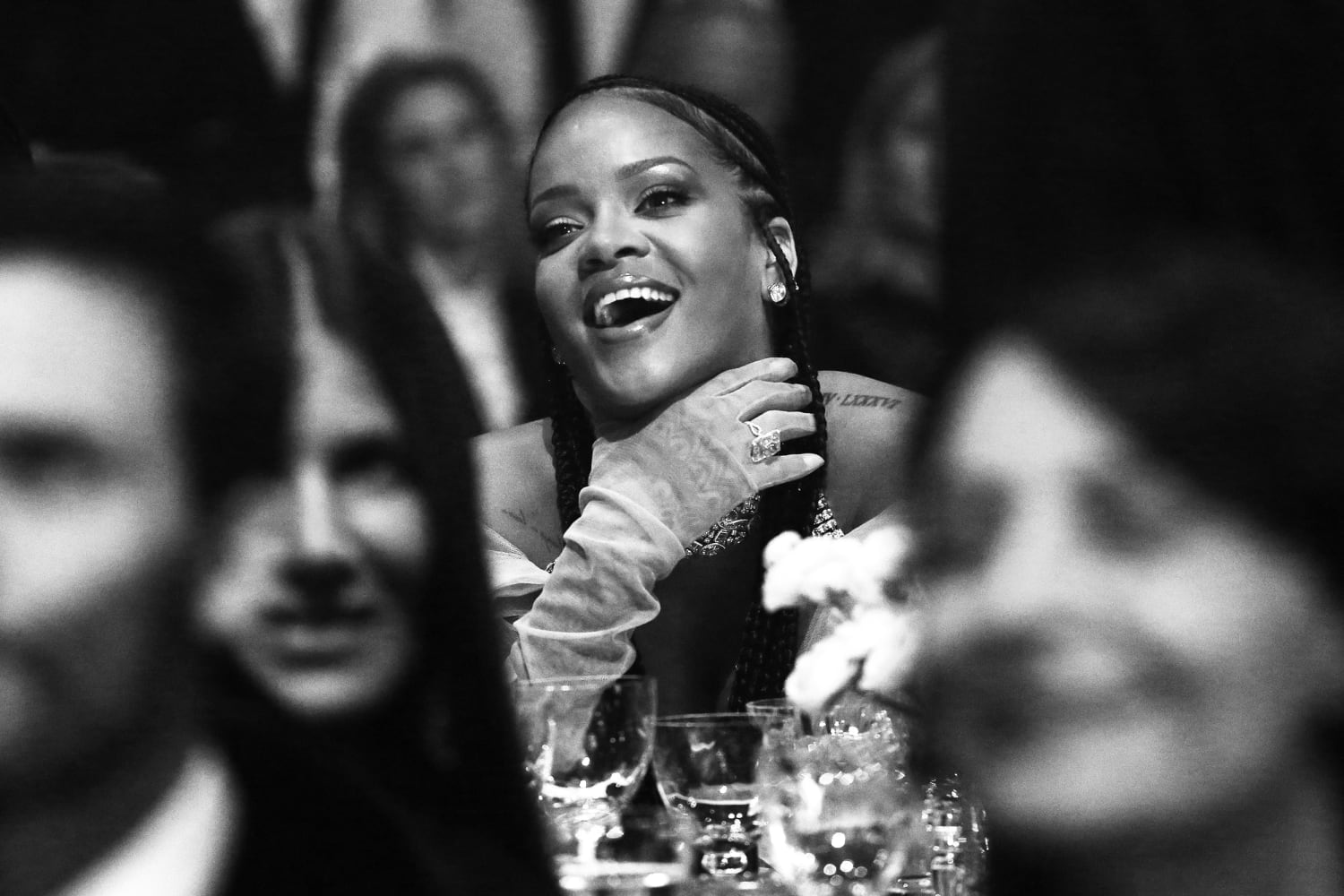 Siliconera 05 August, 2021 - 08:10am
Good girl gone billionaire? Barbadian singer Rihanna just joined an exclusive group of celebrities as the newest billionaire and the world's wealthiest female musician, Forbes reported Wednesday.
Rihanna's fortune currently stands at about $1.7 billion, the finance magazine tabulated. Only Oprah Winfrey surpasses her as the wealthiest female entertainer.
But while Rihanna may be known for hits such as "Umbrella" and "Diamonds," her fortune is largely the result of the beauty and fashion companies she founded.
Fenty Beauty — which comes from the singer's last name — is currently valued at about $2.8 billion, and was founded in 2017 with luxury goods giant LVMH. Rihanna also owns Fenty Skin and the lingerie line Fenty x Savage, which is worth $1 billion.
Forbes estimated that Rihanna owns about 30 percent of Savage x Fenty and about 50 percent of Fenty Beauty, which aims to provide consumers with a more inclusive beauty company that offers a wide range of skin types and colors.
Demand for the makeup company has remained fairly steady even as the pandemic sent shockwaves through the retail market. A 2020 annual report from LVMH revealed decreased revenue as a result of the pandemic, but the company said it also "showed good resilience" and "a significant improvement in trends in all its activities compared to the first nine months of 2020."
Rihanna, who is 33 and originally from Barbados, is one of about a dozen Black billionaires in the United States.
we and our partners use cookies on this site to improve our service, perform analytics, personalize advertising, measure advertising performance, and remember website preferences. by using the site, you consent to these cookies. for more information on cookies including how to manage your consent visit our cookie policy.
TheGamer 05 August, 2021 - 08:10am
Republic World 04 August, 2021 - 08:46am
Pokemon Go makers were forced to bring in some new changes to the game because of the ongoing COVID-19 pandemic. The players were not able to step out of their houses thus making it even difficult for them to explore and catch new Pokemons. Niantic had already announced the launch of these pandemic-era changes back in June. Some of the most essential changes have reduced the distance required from the physical real-world locations of Pokéstops and Gyms to interact with them. This is important as these locations act as a hot-sport for other Pokemon trailers to come and interact with the community. Now making the Pokestops more accessible might just help the users to interact with other players while maintaining safe social distancing.
Apart from this, developers also gave a green light for changing the effectiveness of Incense and have increased the number of gifts you can receive from your Buddy Pokémon. They have also managed to make the Pokémon-attracting Incense item even more effective than it was before. Thus increasing the radius of these features and Pokestops hints that Niantic wants its players to step out of their houses. This can help the developers to collect more the location data of their players. Apart from this, the makers have also released a brand new game for its players. Here is some latest information that has been released for this new free-to-play, multiplayer online battle arena game. Read
The makers have recently released their latest multiplayer online battle arena game, Pokemon Unite and the community is certainly loving it. This game revolves around the concept of battling with the players' Pokemons from all over the globe. The main objective of the game is to bring in a new multiplayer battle mode. The makers have already started expanding the Pokeverse of this game by introducing new Pokemons like Gardevoi and Zeraora. A whole new batch of Pokemon is supposed to be released. This is common as Niantic usually increases their game's Pokeverse at a slow but constant pace. No other information has been released about this new game. Keep an eye out for any updates on the company's social media handles.