Cage stars as Rob (Robin) Feld, a once-famous chef now living in the Oregon woods hunting truffles with his beloved pet pig. He provides his findings to Amir (Alex Wolf), a young, Portland city slicker who offers Rob a cell phone and a shower. The film's early scenes depict Rob as a solitary man with unkempt hair. Cage whispers his few lines of dialogue. (Don't worry, he yells a bit later.) The actor, who has been prone to wild, manic performances, is more "internal" mode here, and it is nice for him to take a serious project, or a project seriously. He digs into the earth and tastes its loamy richness; this is not the Nicolas Cage eating a cockroach as he did in "Vampire's Kiss" decades ago.
However, director Michael Sarnoski, who cowrote this revenge thriller with Vanessa Block, does not maintain this Kelly Reichardt-style quietude very long. Less than 12 minutes in, Rob is attacked, and his pig is stolen. (Props to the sound designer who capture the stickiness as Rob lifting his wounded head out of pool of congealed blood.) Rob may be injured and angry, but he really just wants his pig back. (Expect this to become the new/latest Nic Cage meme).
"Pig" is pretty much a facile parable about loss as Rob and various characters he encounters mostly come to acknowledge that they have lost what they love. Sarnoski's film is not much deeper than the ground where the prized truffles are hiding, which is disappointing. 
Rob's isolation from society is his form of coping with loss. (See Robin Wright's superior "Land" for more poignant portrait of grief.) While Cage tries to capture Rob's inchoate despair with his reflective performance, his efforts never quite stick the landing. Rob is righteous when he needs to be humble, and too hellbent on serving revenge — hot or cold — to warrant any real sympathy. In contrast, Amir is just a douchebag who feels obligated to his cash cow, and Wolf plays him as flashy and whiny. It is always a relief when Amir is off screen. 
Rob's journey takes him to Edgar (Darius Pierce) and an underground fight club where Rob gets pummeled. He asks Amir to secure him a lunch reservation at an exclusive restaurant run by Finway (David Knell), who used to work for Rob. With his face bashed in and still sporting the unwashed Grizzly Adams look, Rob is served "emulsified locally sourced scallops encased in flash-frozen seawater on a bed of foraged huckleberry foam bathed in the smoke of Douglas Fir cones." He takes a bite and demands to see the chef. As they talk, Rob punctures Finway so effortlessly that "Pig" forces viewers to suspend disbelief. Even if Rob was once a demanding star chef who fired Finway for overcooking pasta, could he really break down his now successful protégé with a single reality check about not opening the English pub Finway dreamed of? Apparently so. 
The episode is as dubious as a later exchange Rob has with Amir's father, Darius (Alan Arkin). A powerful food supplier who may know the whereabouts of Rob's precious pig, Darius has the upper hand. But Darius still allows Rob to serve him a dinner that will trigger his emotions and sympathies. Why? 
Even a scene where Rob meets a young boy, Bryce (Davis King), who lives at the home where Rob once did is head-scratching. They talk about a removed persimmon tree. Yes, it's about loss, but it is kind of creepy that Bryce lets in this stranger who looks like a homeless person. (Where are his parents?) Better is a scene where Rob visits a baker he once knew, and they share a quiet intimacy and mutual respect.
Alas, Sarnoski, who should have featured more scenes like that, often goes for the obvious not the ambiguous. Amir is defined by his flashy yellow Camaro, and his fear of and anger towards his father. Amir's speech about the dinner Rob served that gave his parents what may have been their only moment of happiness is more dispiriting than inspiring. 
Perhaps the best way to read "Pig" is as a metaphor for Cage's uneven career. Darius tells Rob, "I remember a time when your name meant something. . . .  You have no value. . . .  You don't exist anymore." Likewise, in his exchange with Darius, Rob is told "You had your moment. There is nothing here for you anymore." If only these remarked were delivered with impact or emotion. Instead, they ring hollow. (Viewers can just watch the comedy skit: Nicolas Cage's Agent for this kind of messaging). Moreover, Rob throws a version of those lines back at Finway, telling him that his customers "don't see him," and he needs — and needs to give his customers — "something to care about."
"Pig" doesn't give viewers much to care about, other than perhaps the title character. Sarnoski's film is undercooked.
Gary M. Kramer is a writer and film critic based in Philadelphia. Follow him on Twitter.
Read full article at Salon
KGW News 17 July, 2021 - 12:01am
Associated Press 17 July, 2021 - 12:01am
Variety 17 July, 2021 - 12:01am
ET Canada 17 July, 2021 - 12:01am
Vulture 16 July, 2021 - 02:24pm
Okay, let me explain what I mean. Nicolas Cage plays a grizzled, mournful hermit named Rob who lives in the woods of the Pacific Northwest and spends his days hunting truffles with his pig, Apple, and then trading them to big-city buyer Amir (Alex Wolff). One night, a couple of intruders beat Rob up and steal Apple. Truffles are big business in the growing high-end Portland restaurant scene, and a well-trained truffle pig is obviously very valuable. The distraught, vengeful Rob calls up Amir, and the two head into the city on a journey that takes them to posh restaurants and underground fight clubs in their efforts to locate Apple.
That sounds like a goofy idea for a story, but as played out onscreen, it's even goofier. Leaving aside the slightly surreal notion that all this hullaballoo is happening over a truffle pig, Sarnoski drops a number of visual hints as to the metaphorical nature of this quest. For starters, the grizzled, grimy Rob is increasingly wounded and covered in blood as the evening proceeds — he doesn't even wash the blood off his face after he's pummeled in a late-night beatdown, and he's already covered in scars from the initial, quite violent theft of his pig. And Cage — still one of our bravest actors — plays Rob with a ghostly rigidity that regularly slips from coiled aggression to stone-faced deadpan. He feels true, but he doesn't feel real.
As the duo travel through the city, Amir discovers that Rob's full name — Robin Feld — can still open lots of doors. He was, 15 years earlier, Portland's most respected, beloved chef. We also find out — gradually, in dribs and drabs — what made Robin turn away from his profession. But Amir also has a backstory, one that increasingly connects with Robin's. Back when he was a kid, his parents had a memorable dinner at Robin's restaurant, and he recalls that it was the only time they didn't come back from their date night fighting. The power of food to heal, to release emotions long suppressed, runs throughout Pig. But that has little to do with food and more to do with connection, a sense of being present and alive that food in its purest form represents.
Most movies that try to explore characters' backstories would go out of their way to give us heavy details about the past — either via flashbacks or long, anguished dialogue scenes. Pig treads lightly, letting us absorb information through tossed-off lines and moments of silence. Sarnoski is often content to focus his camera on a small detail or glance, or to cut away right in the middle of a dramatic moment, as if trying to represent cinematically the mindfulness that Robin seeks, and that maybe he lost with the theft of his pig.
Pig's funniest, most powerful moment comes when Robin and Amir visit the city's hottest restaurant, a kind of super-fancy locavore haute-cuisine outlet where the ornate, minuscule dishes come with a poetic lecture about the Earth that takes longer than it would to eat the actual food. Calling the chef (Kevin Michael Moore), a former employee of his, to the table, Robin tells him that everything around them is meaningless: "The critics aren't real, the customers aren't real, because this isn't real. You aren't real. Why do you care about these people? … They don't even know you, because you haven't shown them. Every day you wake up and there'll be less of you." Cage's haunted delivery, contrasting powerfully with the Moore's anxious, terrified giggling, gives the scene a metaphysical kick. His speech starts off feeling like a stinging humiliation of a stuck-up foodie chef, until we gradually realize that Robin is talking about himself. "We don't get a lot of things to really care about," he finally sighs. "Now, Dennis, where's my pig?"
That pig is the only thing that matters to Robin, because it's the only thing he's got left that he cares about, and once the pig is gone, he too may be gone. Each step that brings Robin and Amir closer to Apple seems to bring them closer to their own past. These scenes also play out like individual stations in a series of abasement rituals, in which Robin is beaten both physically and spiritually — as if, after years of hiding in the woods, he's finally coming face-to-face with his own mortality and meaninglessness, his own impermanence. During an earlier monologue, Robin talks about the great earthquake that will one day level the Pacific Northwest, and at times his words sound not like a prophecy or a warning, but an oblique recollection of the emotional earthquake that devastated him. There's one more fold to that, however — something more cosmic that reflects on the nature of life itself. Every day we wake up, there's less of us, too. We all lose the things we care about, until we also are finally gone.
Rolling Stone 16 July, 2021 - 01:37pm
A slow-burn of a story about a man searching for his stolen prize pig, this character study hands its star a chance to tone things down
In This Article: Nicolas Cage
Want more Rolling Stone? Sign up for our newsletter.
© 2021 Penske Media Corporation
Yahoo Entertainment 16 July, 2021 - 12:29pm
It all goes back to a childhood memory that still tickles his taste buds today. "I was 9 years old, and my father brought home a bucket of Colonel Sanders original recipe and a bottle of champagne," Cage tells Yahoo Entertainment. "The combination of this Americanized tempura chicken and champagne was absolutely unforgettable. I don't know if I'd recommend doing that with anyone's 9-year-old, but it was fun at the time!" (Watch our video interview above.)
Even now, at 57, Cage hasn't lost the youthful appetite for KFC that his dad, August Coppola — author and brother of The Godfather director Francis Ford Coppola — instilled in him decades ago. "Whenever I make a movie, it's my wrap present to myself," he reveals. "At the end of the movie I'll go and get a bucket of original recipe and that's how I celebrate."
Cage headed straight to KFC after finishing his latest film, Pig, which opens in theaters on July 16. Written and directed by Michael Sarnoski, the film is equal parts revenge story, grief-laden drama and cooking lesson — all simmered at just the right level. Cage plays Rob, a chef-turned-truffle hunter who lives alone in the Pacific Northwest woods with only his pig for company. When his porcine companion is stolen away in the dead of night, Rob makes the pilgrimage to Portland, where he was foodie royalty before giving it all up for his hermetic existence.
While Cage does share the screen with human actors in Pig — including Hereditary star Alex Wolff and Adam Arkin — his strongest emotional connection is with the title character, played by a pig named Brandy. "She's no longer with us, sadly," he says of his co-star. "We got our best work in terms of her soulful gaze and meeting the right marks when there was a bit of food she could look at or go towards. I really love animals, and it's always a pleasure for me to work with them, whether it be a pig or a horse or a dog. I enjoy those experiences."
In his own life, Cage is well-known for the menagerie of reptiles he's owned over the years, including a pair of king cobras that he credited with influencing his performances. "The thing that I've noticed with most reptiles is that they just want to be left alone," he observes. "Like, 'Please don't pick me up, just go away.' There are times when all of us feel a little like that."
If you're looking to pair a meal with a viewing of Pig — and don't care for the combination of KFC and champagne — allow Cage to program an alternate menu for the evening. "I make a pretty good seafood arrabbiata pasta," he says, going on to outline his exact recipe in a level of detail that would impress any Food Network chef. "Cooking is timing: that's really your main tool," he notes, sagely. "Most people have a really good time with my dish. I'm proud of it."
Three young women are touring the West together this summer, united by something they never imagined they'd have in common: They all had the same cheating boyfriend. At the same time. Instead of feeling bitter about their discovery, Abi Roberts, 19, of Salt Lake City, and Bekah King, 18, and Morgan Tabor, 21, who both live in Boise, said they decided the best way to cope was to move on - in a 30-year-old school bus that they bought and renovated themselves over 2½ months.Subscribe to The Post Mo
Shailene Woodley opens up about a serious health condition she has faced that caused her to say "no to a lot of projects ... because I physically couldn't participate in them"
Though he made progress, Jusuf Nurkic said a law in the United States stopped him from actually sending vaccines out of the country.
A California film producer was arrested on Thursday on charges that he used his production company, PaperChase Films, as a front for an international prostitution ring. Dillon Jordan, who produced "Skin" and "The Kindergarten Teacher," was indicted last month on prostitution and money laundering charges. The indictment was unsealed on Thursday. The charges allege that […]
A northern Arizona city was hit a third time with flooding on Friday, sending debris into the streets and forcing them to close. Gov. Doug Ducey issued an emergency declaration earlier Friday for Coconino County, making up to $200,000 available for response to flash flooding in the Flagstaff area. Residents reported streams of water flowing through their yards and on the busiest city streets.
Arizona county election officials have identified fewer than 200 cases of potential voter fraud out of more than 3 million ballots cast in last year's presidential election, further discrediting former President Donald Trump's claims of a stolen election as his allies continue a disputed ballot review in the state's most populous county. While it's possible more cases could emerge, the numbers illustrate the implausibility of Trump's claims that fraud and irregularities in Arizona cost him the state's electorate votes.
NASA released satellite images Thursday revealing the effects of a major drought on California's mountain snowpacks and two largest reservoirs.
Jay Williams is fully vaccinated and has been "overly diligent" with the virus.
Attorney General Mark Brnovich requested potential evidence of illegal voting from the Arizona secretary of state, according to a new report.
Johnson & Johnson issued a recall on five of its aerosol products. Here's what the experts say about whether spray sunscreens are safe.
The bodies of the two men were found at the boutique hotel at the former Versace mansion. Gianni Versace was killed in front of the mansion in 1997.
Photo Illustration by The Daily Beast / Photo GettyNothing brings Twitter together like the social media antics of one Chrissy Teigen.On Wednesday, the model and Cravings founder took to her Instagram to lament her self-imposed exile from Twitter and reveal that she's "depressed" following a rehashing of her past online behavior—particularly her bullying of a teenage Courtney Stodden, who attracted media coverage in 2011 for their marriage to 51-year-old actor Doug Hutchinson. In part, Teigen wr
Jenna Fischer was originally cast to play Matt LeBlanc's onscreen wife in the pilot for the CBS sitcom Man with a Plan
Nearly a quarter of Asian Americans accepted to elite colleges would no longer qualify if their acceptances were based on tests alone, according to a new report from the Georgetown University Center on Education and the Workforce (CEW). Key findings: The study, which ran statistical simulations of admissions decisions, found "no strong evidence" of discrimination against Asian Americans in 91 of the country's most selective colleges and universities. While Asian American enrollment in these institutions has remained stagnant over the past decade, the proportion of Asian American students who received high test scores has also remained "remarkably consistent."
The Rock is ready to roll. Dwayne Johnson has tweeted out that his eagerly awaited new film Black Adam has wrapped. "That a wrap on BLACK ADAM Incredible journey. Hardest undertaking of my entire career physically & mentally. Worth every second. Boundless gratitude to my 1,000+ crew members, actors and director, Jaume Collet-Serra. The hierarchy […]
Ford and Lincoln released information on a flurry of recalls this morning. Ford says these vehicles "may experience a seized cross-axis ball joint that may cause a fractured rear suspension toe link." The diminished steering control that would follow could increase the likelihood of a crash, Ford states.
It's sometimes hard to keep track: What is it about Chick-fil-A that makes some people so mad?
Robinson will now work as a mental health advocate for the Giants organization.
After Jake Paul previously said he will be sending his $100,000 'Sleepy McGregor' chain to Dustin Poirier at the promotional press conference for his boxing match with Tyron Woodley, 'The Diamond' officially received the gift. While Paul did not get his wish of Poirier actually wearing it, he still posted a picture with it and announced the proceeds of the auction for the piece of jewelry will be going towards his charity, The Good Fight Foundation. Got the sleepy mac chain today from @jakepaul
Amanda Burrows of Tuscumbia, Missouri, wanted people visiting the Lake of the Ozarks know that "that Confederate flag does not represent all of us."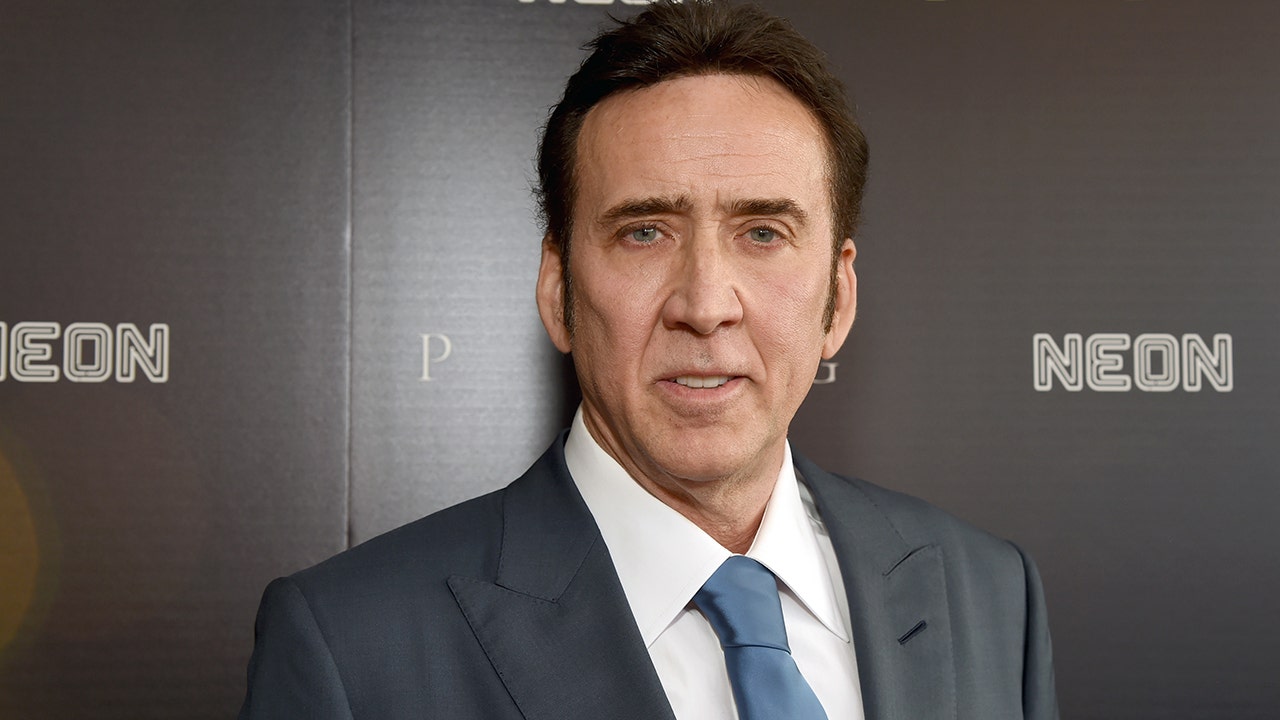 Fox News 16 July, 2021 - 11:28am
This material may not be published, broadcast, rewritten, or redistributed. ©2021 FOX News Network, LLC. All rights reserved. Quotes displayed in real-time or delayed by at least 15 minutes. Market data provided by Factset. Powered and implemented by FactSet Digital Solutions. Legal Statement. Mutual Fund and ETF data provided by Refinitiv Lipper.
Fox News Flash top entertainment and celebrity headlines are here. Check out what's clicking today in entertainment.
Nicolas Cage instinctively knew how to play Rob, the melancholic truffle forager at the center of "Pig." The indie film explores Rob's connection to his pet pig and his tortured relationship with his past celebrity as a renowned chef. Cage, one of the top action stars of the late 1990s and early aughts, related to Rob's complicated feelings about fame and shared a desire to live off the grid.
"I do feel that I've gone into my own wilderness and that I've left the small town that is Hollywood," Cage says. "I don't know exactly why Rob left his stardom. It's never fully explained, and I like that about the movie. But as for me, I don't know if I'd want to go back. I don't know if I'd want to go and make another Disney movie. It would be terrifying. It's a whole different climate. There's a lot of fear there."
Cage is no longer the box office draw he was when headlined comic book films like 2007's "Ghost Rider" and Jerry Bruckheimer blow 'em ups like 1996's "The Rock" and 1997's "Con Air." He's spent the last decade or so popping up in low-budget fare, some of it forgettable ("Kill Chain," anyone?), some criminally under-seen, as was the case with his tender turn in David Gordon Green's "Joe." But Cage says even when he was riding high he sometimes bristled at the commercial constraints that were imposed on his performances.
"When I was making Jerry Bruckheimer movies back-to-back, that was just a high-pressure game. There were a lot of fun moments, but at the same time, there was also 'We wrote this line. It has to be said this way,'" Cage remembers. "They'd put a camera on you and photograph you, and order you: 'Now say the roller skate training wheels line.' I'd say, 'I'll do that but I'd also like to try it this way.' On independent movies, you have more freedom to experiment and be fluid. There's less pressure and there's more oxygen in the room."
"Pig" was an opportunity for Cage to remind movie-watchers that he is capable of doing subtle work after a stretch of scaling operatic heights in films such as "Mandy" and "Prisoners of the Ghostland," the latter of which had him acting out what it would be like to have a testicle blown off.
"I wanted to remind myself and also remind some folks perhaps in the audience or in the media that I could also apply myself to a much more quiet and measured performance style," Cage says. "I had gone on this tear, mission almost, to kind of break form with film performance and what was considered good performance by being naturalistic or photo-realistic or minimalistic."
For a film like "Prisoners of the Ghostland," Cage says he choreographs each beat of his performance and applies a style of acting that he labels "western Kabuki theater," one that draws on off-beat vocalizations, German expressionism and unbridled intensity to create a style all its own. Memes, scores of them, have been devoted to the scenery-chewing results. It's also inspired a devoted following, with no less an expert than Ethan Hawke praising Cage as "the only actor since Marlon Brando that's actually done anything new with the art of acting."
"It created a kind of culture of what has been labeled 'Cage rage,'" Cage says. "I'm glad it landed. I'm glad it communicated. I'm glad there was an id there that I shared with other folks in cinema that were interested."
With "Pig," he opted to do something different.
"I just wanted to show up on set, walk into a room and carry whatever my life experiences, whatever my memories were, whatever my bad dreams last night were, and just tell the story," Cage says. "I wanted to get back to a much more haiku, for lack of a better word, style of performance. When I say that I mean it quite literally. Haiku is five syllables, seven syllables, five syllables, and it's really the quiet spaces that you're led to contemplate that are inspired by the words and the syllables. That's what this film is like."
"Pig" isn't just a character study. The film also examines the intense bonds that can develop between humans and animals. In Rob's case, his truffle-hunting pig is his best friend and sole source of unconditional love. For Cage, there's a similar bond with his cat, Merlin.
"I was always close with my animals," Cage says. "I think a lot of people that are in the public eye probably feel this as well. There's a truth there. Sometimes when you meet somebody who knows you from a movie but doesn't know you as you, they want to undercut you in some way or see you as competition. You don't get that with animals, so the animal relationships become the closest to family. They become the ones that have nothing to hide and just want to share this moment together with you."
"Pig" opens July 16, and reviewers are hailing it as a return to form for Cage, but don't expect the actor to abandon his outré projects. Cage will soon be seen in "The Unbearable Weight of Massive Talent," playing a fictionalized version of himself, an aging star who is enlisted to help the CIA.
"I will never see this movie," Cage says. "I'm told it's a good movie. I'm told people love it and are enjoying the ride, but I made that for the audience. It's too much for me to go to the premiere and sit there with everybody. Psychologically, that's too bizarre and whacked out for me."
This material may not be published, broadcast, rewritten, or redistributed. ©2021 FOX News Network, LLC. All rights reserved. Quotes displayed in real-time or delayed by at least 15 minutes. Market data provided by Factset. Powered and implemented by FactSet Digital Solutions. Legal Statement. Mutual Fund and ETF data provided by Refinitiv Lipper.
USA TODAY 15 July, 2021 - 12:49pm
Nicolas Cage opens up about new movie "Pig," why he almost said no to "Moonstruck," and sets the record straight on "Fast Times at Ridgemont High."
A link has been sent to your friend's email address.
A link has been posted to your Facebook feed.
Nicolas Cage says he returned to his acting roots for the drama "Pig," playing an isolated truffle hunter searching for his lost pig. (July 14) AP Domestic
Nicolas Cage has an animal connection to his latest role. 
In his ruminant revenge drama "Pig" (in theaters Friday), the Oscar winner plays a gourmet chef-turned-truffle hunter named Rob, who lives alone in the Oregon wilderness with his trusty foraging pig. But when the hallowed hog is violently stolen early in the film, he sets off with fledgling truffle dealer Amir (Alex Wolff) in search of the perpetrator. 
Cage, 57, related to the tale through a feline lens: The actor owns a cat named Merlin, a "very majestic, very affectionate" Maine Coon, he says. After reading filmmaker Michael Sarnoski's script, "I had a dream about something horrible happening to Merlin. I woke up terrified and I could see where that would drive somebody to the great lengths that Rob went to." 
While Cage is beloved for his delightfully unhinged turns in recent cult classics such as 2018's "Mandy" and last year's "Color Out of Space," his performance as Rob is almost shockingly muted in comparison. And although early online reactions to "Pig's" trailer have likened the film to "John Wick" – starring Keanu Reeves as an assassin trying to find his dog – Cage believes this is more nuanced. 
"One of the things that's rarely explored in cinema is these profound and close relationships we can have with our animal brothers and sisters," Cage says. "This movie really is nothing like what some folks may perceive as a 'John Wick' thriller – I can't think of a movie further from that. I don't believe there's one gunshot in this movie." 
Nicolas Cage: I wasn't so familiar with the actual truffle hunting, other than I knew they used pigs and dogs to hunt for them. I am familiar with the epicurean world, in the sense that I really enjoy good food and I have a great regard for chefs in general. I put them first, really, in the realm of art because what they're doing is creating an art form that we ingest. I'm by no means a chef, but I do enjoy respecting a great piece of fish. I don't understand when some of these chefs just want to make too many sauces – it seems like they're trying to mask the fish. 
Cage: My signature dish is a penne seafood arrabiata. I'll pan-sear the lobster, cut it up, maybe get into some clams. I'll boil the pasta but only to the point of al dente, wash it with cold water, and then start adding the chopped tomatoes and tomato paste and chili pepper flakes. I'll maybe throw in some Tabasco – that really gives it the tang I'm looking for. That would be my favorite dish to make, and then I also like to make something I call eggs diablo, which is a fried egg with chili flakes and some hot tomato sauce. You can do that with a nice paella, which is great on the side. 
Cage: This particular pig was very payment-oriented. She really just wanted to get food. If we wanted her to get a soulful look in her eyes, they would give her a bit of carrot off camera and she'd look at the carrot with love. But not so much me – I don't think she was interested in people. But I spent time with her and got to know her. She knew she could rely on me to feed her.
Cage: I don't even remember being in that movie. There's a story I would like you to correct about that: Someone said I didn't get the Judge Reinhold part because I was too young and that I lied about my age (to get a bigger role). I never lied about my age. I must have auditioned for that part 100 times and I thought I was going to get it, but I didn't. I think they were afraid they couldn't work me a certain amount of hours because I was 16, but I never lied about my age. (Cage ended up playing a friend of Brad, Reinhold's character.) 
Cage: No, but I'm glad they did. I made that movie on a deal with my then-agent Ed Limato. I was desperately trying to get him to say "yes" to me doing (1989 horror comedy) "Vampire's Kiss." He said, "No, you're not going to wear those stupid plastic things. I want you to look handsome! Do 'Moonstruck!'" And I said, "I don't want to do 'Moonstruck!'" I wanted to be punk rock – I didn't want to do a schmaltzy movie about opera. But I said, "If I do 'Moonstruck,' will you let me do 'Vampire's Kiss?'" And he said OK. 
The truth is, I love "Moonstruck." Now that I'm older, I see the value in (it). I haven't seen "Moonstruck" in a million years, but I think it's powerfully romantic and I love all the performances.
Cage: The only thing I remember on that movie was Cher and I freezing in Brooklyn in the winter at night. It was that whole big diatribe about "the snowflakes are perfect. The stars are perfect. Not us. Not us! We are here to ruin ourselves." That was my favorite bit of writing by (screenwriter) John Patrick Shanley, this powerful soliloquy. That being said, our mouths were frozen and it was so hard to move. It's very hard to act when you're freezing.
A link has been posted to your Facebook feed.
© 2021 USA TODAY, a division of Gannett Satellite Information Network, LLC.