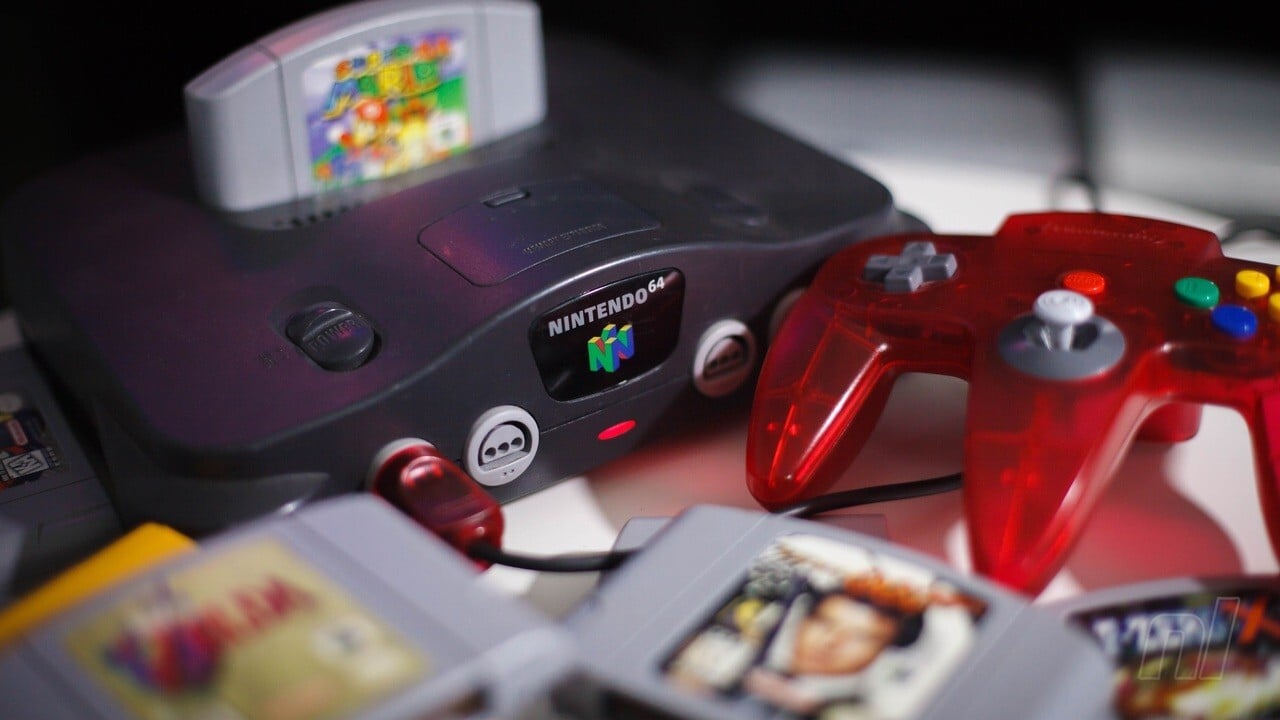 Will Nintendo ask members to pay more?
A few weeks ago, known insider 'NateDrake' revealed on his podcast how Game Boy and Game Boy Color games would supposedly be coming to Nintendo's Switch Online service in the near future.
Eurogamer added to this - noting how "other retro platforms" are also likely to show up. While no systems, in particular, were mentioned, the same insider now says one of these other platforms is the Nintendo 64. Here's exactly what he had to say on the latest episode of his podcast:
"Eurogamer went one step further, having noted that additional platforms will also be added to Nintendo Switch Online in the future. And today I would like to add to that, yes - that information is accurate and one of the platforms that will be coming to the Nintendo Switch Online in the future is the revolutionary Nintendo 64."
While the rest of the discussion about the N64 coming to the NSO is for most parts speculative, Nate seems to think Nintendo will use this generation of games to introduce a new Switch Online price tier. In other words, you could be expected to pay more to access these games - roughly estimated to make memberships around $5 - $15 USD more per year.
"What I'm going to propose, is that when Nintendo 64 does come to Nintendo Switch Online it is going to come with a higher-priced tier - a premium version of Nintendo Switch Online, if you will."
"I don't think they would try to double the price of it... I'd come in at $30 a year, $35 would be the ceiling, any more than that I think Nintendo would be really pushing things."
Further speculation from the insider and his co-host 'MVG' touches on the "elephant in the room" being Rare's library of games (e.g. GoldenEye 007), licensing and even the fact Super Mario 64 was only recently released as part of the Super Mario 3D All-Stars collection.
While the insider is "confident" N64 will eventually appear on the NSO, he's not quite as sure about the date of its arrival:
"I would give a very realistic probability that it happens in the current fiscal year...but that's a guess. I mean that's a guess but you know, we will find out as we said, September is the month of reveals, the anniversary of the platform itself, so hopefully, we have some news about Nintendo Switch Online this month, but there is no rule that it has to come this month."
The main focus here though is that Nintendo 64 games will apparently be coming to Nintendo's Online service. If this was to happen, what classics from this era would you like to see return? Tell us down below.
[source youtu.be]
About Liam Doolan
When he's not paying off a loan to Tom Nook, Liam likes to report on the latest Nintendo news and admire his library of video games. His favourite Nintendo character used to be a guitar-playing dog, but nowadays he prefers to hang out with Judd the cat.
Comments (35)
Oh yeah I forgot to mention about that reddit thread that N64 titles are coming to NSO, oh yeah also Atari games, and WonderSwan
OMG Like hell I'm paying more, It still runs like crap.
Still taking this with about 5 buckets of salt though.
I still have my N64, and an ED64 cartridge. Whether or not I feel inclined to play these same games on Switch depends on what Nintendo's emulation brings to the table. If it's still allows you to play online with other people, then I expect the second and third Mario Party to be on there. Nintendo has kept ignoring Mario Party 3 when it came to virtual console releases, so I would really like to see it come to NSO.
Ok I'm so happy about this news!! Ecstatic!!
Honestly, the N64 may be on of my least favorite Nintendo consoles. Mario 64 (Which is on 3D all stars) and the 2 Zelda games are some of the only N64 games I would still want to play, and I have played them to death. There is one game I would want from N64 though, and that is Mischief Makers.
He didn't get much - if anything - right in the past year or so lol
Just like the GB rumor, I absolutely don't believe this.
@DomGC indeed. I'm not listening to Nate anymore.
'N64 is coming' 'not knowing a date though, lol'
Could be in three or four years and Nate would say 'told you'.
Still waiting on his new Silent Hill game prediction. Been two or three years now.
I would love to play Super Smash Bros., Star Fox 64, Paper Mario, F Zero X, San Francisco Rush, the WWF games…man, so many great memories with that system.
Oh sure yeah right LOL! Last week GameCube games were rumored then gameboy and now N64. Heck they are even gonna put Wii games on there. Sha and monkeys might fly outta my butt!
I hear Nintendo is coming out with a switch pro too! It comes straight from the most highly regarded rumor mills!
Oh Nintendolife the articles you post on slow news days. Maybe don't even acknowledge rumors until they are confirmed. Ever consider that?
You guys should change your site to a Nintendo rumor site. You could call it NintendoBSrumors.com or NintenDon'tyouwishitwastrue.com
Nintendo is working on their next console to follow the success of the Switch. I would give a very realistic probably that it's released in the current decade.
This is a pretty obvious guess. But it is funny how some folk seem to get off on announcing Nintendo stuff before Nintendo does lol.
My NSO is about to lapse and in all honesty I don't care.
It just isn't a service that warrants a sub. The online itself is bad and I so rarely dabble in any of the classic games.
I have used the NSO vouchers a few times but to be honest I can just buy physical copies at a similar price.
Here we go again. Game Boy NSO, Nvidia game lists, N64 NSO... you know it when NL becomes really fidgety in mid-September with no announced Direct in sight.😅
Was the N64 revolutionary though? Its software certainly was but Mario 64 or Ocarina could have comes out on the PlayStation and still had just as much impact. Sega had an analog pad for nights well before the N64 came out.
NSO is cheap enough (and I got two years free early on with various deals) that I don't mind it even without new stuff. TBH just being able to access the infinite super mario maker 2 levels makes it worth it to me. Plus I used online in ACNH a lot last year.
I'm not holding my breath for N64 but since I would be willing to spend money on Zelda ports I'd also be willing to spend slightly more for the service if it got those same games.
If there's any truth to this rumor I would gladly welcome the addition of Nintendo 64 to the Nintendo Switch Online. However I would much rather have the Game Boy Advance. Especially since Nintendo dropped the ball HUGE on not including the GBA library on the 3DS E-Shop.
I have a tip from industry insiders that video games are coming to Nintendo Switch within the lifespan of the system. You heard it here first.
Paying for NSO is bad because Nintendo's online isn't good, and no retro games has changed this reality.
But the irony from that is that N64 games (and hopefully not just N64 games) with online with friends for 10 more dollars a year would be tempting, with enough of the quality multiplayer games of the day. NSO is a bad online service, but has potential as a great retro gaming service. But I have my doubts anything will happen soon, because on its own, there's so little N64 games Nintendo has ever gotten on VC in the past beyond their own. If it was rumored with another system, I'd be more inclined to think this will happen. The new Mario Party Superstars with the retro N64 boards and the first ever Mario Party with full online features at launch also REALLY makes me doubt N64 is happening soon.
We would only get the usual 20 odd suspects anyway id imagine. Wasnt many on WiiU either. The Majority of the truly great 64 games are tied to Rare or locked behind other ownership/dev rights. Think theres more xhance of N announcing a new F-zero than getting any of Rares games on switch 😂
I think the hard pill to swallow is that retro gaming is something that appeals to a relatively small user base when compared with Nintendo's overall customers. I believe this is why they abandoned the Virtual Console model and moved to a subscription-based service. This is also reflected in the low-frequency and mid-tier-quality of games coming out on NSO.
That's fair enough tbh considering we had to pay per game previously, but only so long as they put all the big hitters on it and update it regularly. Still so many 1st party NES and SNES games missing.
Tbh I'd only really grab this if Paper Mario is put on the platform
@The-Chosen-one Doesn't run like crap for me, Mario Maker aside. Mario Kart 8, Splatoon 2, Tetris 99, Bomberman, Warface, Puyo Puyo Tetris 2, Overcooked 2 and other games run perfectly for me. Maybe it's your Internet?
I'd gladly hop onto a sub priced around Live or PSPlus if it included NES/SNES/GB/GBC/GBA/DS/GC titles…. Especially for some GBA and DS titles that are locked onto their systems like the Castlevania GBA/DS titles…. Or Phantasy Star Zero (DS) or PSO 1&2 on GC…. Or Eternal Darkness…. *drools uncontrollably
@The-Chosen-one BTW I read it as they'd have different price models if you want access to N64 rather than increasing the price. Maybe they'll have different bundles with GaneBoy etc too.
Lmao, N64 games aren't worth a premium to me.
Hold on there, you need to login to post a comment...
Who knew they were this useful?
And a Switch OLED dock update
Update: Nvidia responds to confirm list, states they're 'speculative titles'
Soft launch expected to start soon
Join 1,211,867 people following Nintendo Life:
© 2021 Nlife Media, partner of ReedPop. Hosted by 44 Bytes.
Read full article at Wccftech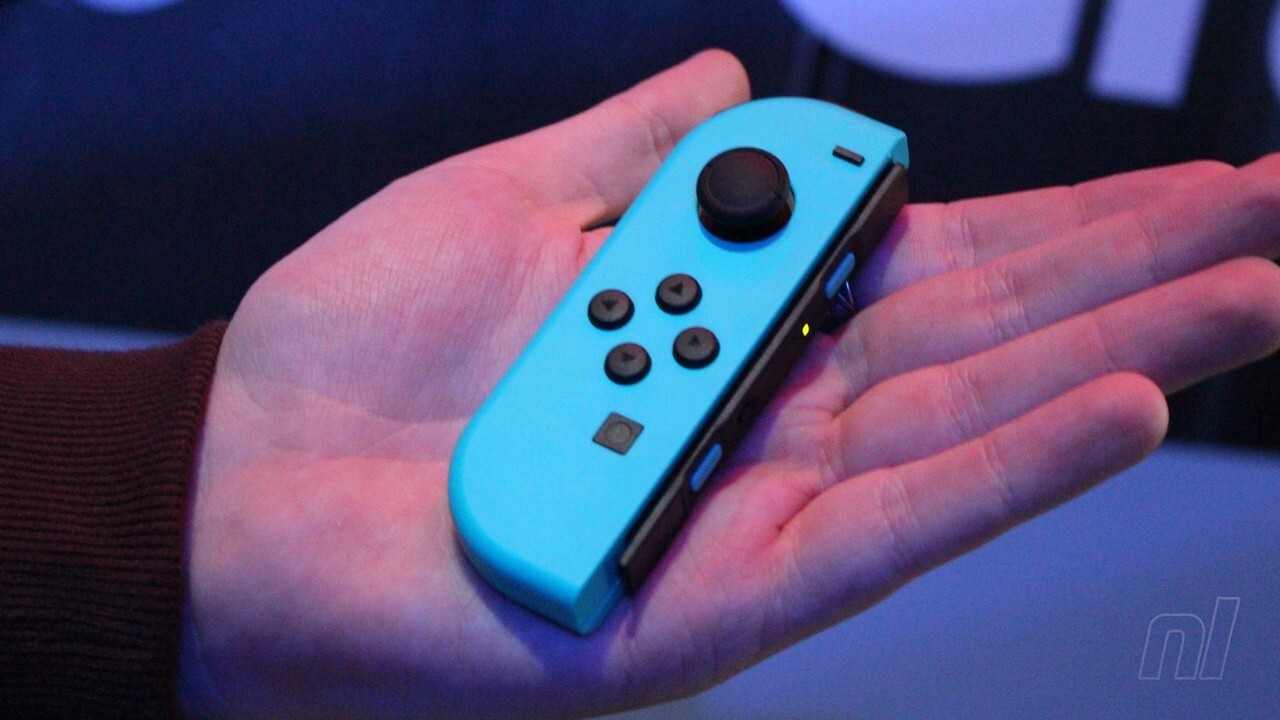 Yahoo Entertainment 17 September, 2021 - 12:41am
A new FCC application suggests that a brand new Nintendo Switch controller may well be on the way, and it looks like it could be unveiled in the very near future.
As spotted by Twitter user @SamusHunter2, the application is simply labelled as 'Nintendo Game controller' and was published for the first time today, 16th September 2021. FCC IDs are assigned to devices registered with the United States Federal Communications Commission and are required to legally sell a wireless device in the country.
Applied for by Nintendo Co., Ltd, the new product's FCC ID is 'BKEHAC043', which gives us our first clue as to what the product could be. 'HAC' is the code used for all Nintendo Switch products (the Switch itself has 'HAC-001' written on the back, the left Joy-Con is 'HAC-015', Ring Fit Adventure's Ring-Con is 'HAC-022', and so on), proving that 'HAC-043', a section of the ID chosen by the applicant, is referring to something Switch-related.
So we know the filing has been prepared for a new Switch controller, but what could that controller be? Two options immediately jump to mind, the first being a new controller designed for use with Nintendo Switch Online.
Intriguingly, the official SNES controller for Switch, designed for use with Switch Online's SNES app, has the product code 'HAC-042'. Could 'HAC-043' be the next in line – perhaps an N64-inspired controller, or a Game Boy-style option to go alongside the recent rumours? Perhaps for another system entirely?
The second option that seems relatively plausible is a new Pro Controller that could launch alongside the Switch OLED next month, perhaps adding to Switch's recent Bluetooth audio update by finally offering a controller with a headphone jack or other new features. Of course, all of this is purely speculation on our part for now – we'll have to wait and see what the product turns out to be.
As for when we'll learn more, well, hopefully that won't be too long away. The application's confidential material has an expiry date of 16th March 2022, meaning the FCC will no longer be obliged to hide information relating to it from that date. It's safe to assume we'll hear about whatever the controller is sometime before then.
Intrigued? Feel free to share your thoughts on what this controller could be in the comments below.
[source fccid.io, via twitter.com]
About Ryan Craddock
Ryan can list the first 151 Pokémon all in order off by heart – a feat he calls his 'party trick' despite being such an introvert that he'd never be found anywhere near a party. He'd much rather just have a night in with Mario Kart and a pizza, and we can't say we blame him.
Comments (69)
Very interesting, hope it is a new pro controller with a white color scheme and bluetooth support. maybe pro joy cons?
Another totally real rumour from Mr. Iam Sirius, who knows a guy who knows a guy whose dad works at Nintendo!
File this under: believe when seen.
N64 maybe which would be nice
it's gonna be something you stick to your forehead and the game that will feature the controller is going to be a quiz where you'll answer by nodding your head.
A Game Boy style controller, of cause
Having this alongside the OLED wouldn't be a bad idea. Not convinced it'll be enough to replace my trusty pro controller though
All they need to do is fix joycon drift and the false inputs on the Pro Controller d-pad... then everything would be fine.
A more powerful bluetooth connection between joycon and console would also be nice.
Unless the OLED supports Low Latency codec, along with this potential new controller, a headphone jack won't be useful.
@SonOfVon like the microgame in Smooth Moves?
Maybe it's just an updated Joy Con but with the drift fixed?
I want a controller for the switch lite that you can mount on the sides and connect via bluetooth. Sort of like a grip case but it has joycons built in. Moving forward on my left analog is already buggy, sometimes I have to use a some force to make my player go sprint instead of walk. Doubt it will happen though so just wishful thinking.
I use Hori Split Pad Pro for handheld and 8BitDo's Pro 2 for docked. I sold my original joycons after two and a half years once I got the SPP and have never looked back. Never experienced drift with the stock joycons mind, just thought they were pathetically small and the lack of a d-pad was insanity.
The Pro Controller was fine for BotW and Mario Odyssey etc but totally useless for games where I much prefer a d-pad: shooters, retro games and indie platformers etc. I rarely touch it now.
In short, IMO the best Switch controllers aren't even made by Nintendo.
maybe a gameboy themed controller for nso gameboy games
Wireless Metal DDR mat controller for Nintendo Switch ?
@stinky_t dk, haven't played that one. When there were labo rumors I made an outlandish prediction and guessed correctly so that's what I'm sticking with
A controller to go along with Metroid Dread perhaps? The Samus Stimulator?
@Clarice dang, that sounds kinda hot
Does everything except address drift issues
@jrt87 +1 on the Hori SPP. Worth every single penny and the sticks response are even better than the Dualshock when playing shooters IMO. The Nintendo Procon is crazy expensive and I never considered buying it. Might as well get some wireless PowerA instead as for that money you can buy 2 on a sale.
Once upon a time there was something called 'news'! News was a type of information that would often be full of facts and official announcements. Not rumours anyone of us could make up.
I am thinking that it is NOT a new controller but rather an official Switch Bluetooth Headset or Earbuds.
Hopefully a new joy-con with a d-pad for gameboy
@SonOfVon Dread & Wet, baby...🤤
Intersting! Cant wait to see it
If you want a Game Boy-inspired controller, just get the G Classic Edition of the 8BitDo Pro 2 or the SN30 Pro.
@InJeffable The point with a gameboy styled controller would be to use it in handheld mode.
@SonOfVon well I like the sound of that anyway, I'm hoping this comes true
I'm voting for official bluetooth headset.
Hopefully N64 or something to replicate the feel of a Game Boy, although not sure how the second one would work. Game Boy Advance joy cons would work though.
Sadly as there is only one not two it's unlikely to be revised joycons that address drift and other issues.
Hopefully a pro controller a build in microphone and with Bluetooth (Thus iPad support)
Just give me an official joy con with a d-pad
More of this type of rumour, backed by proof, and less of the some random internet charlatan said something and we are going to give him air time so we can both get clicks.
I'm hoping for an improved joycon seeing the joycon are so rubbish. If I speculate though, it could also be a special voice chat enabled controller that makes you prove you are over 21 by using the lR scanner on your wrinkles and then checks your ability to swear and bully small children via a microphone, and if you are old, and like swearing at kids, it connects to the nearest PS4, PS5,watershed TV or the internet.
The sky is the limit on this rumor. The only speculative thought I have to add is it could be a Gameboy mini system, but I'd have to check the NES/SNES mini codes, which I'm not near at present.
Or maybe we're finally getting a proper U-Force controller to play NES Online games the way they were meant to be played.
I'm hoping it's either an N64 controller for N64 switch online games or a Gameboy Classic Edition.
But it could either be the Joycon with an angled top like in the patent from ages ago or a headset/headphones.
It'll most likely be nothing due to it being a rumor.
Nintendo reveals a whole ass Gameboy to use on your Switch lmao
@SonOfVon nodding intensifies
I vote for the Switch hula hoop, personally. I wanna be able to play Dark Souls while constantly wiggling to make the character run.
@Fighting_Game_Loser LOL Here guys enjoy your brick
@jrt87 agreed
The New Switch "Oops, All Drift!" Controller!
@Guitario Got any links to the D-pad solution you opted for?
This HAC code stuff doesn't prove anything, but it does give a pretty indication that it's Switch related. What was the NES controller's HAC code?
New Nintendo Switch Joycon with Drift+ Tech. Same control more of that great drift we refuse to admit exists.
Also...what if its an N64 controller? They did NES and SNES for the classics maybe they will announce N64 games and a N64 wireless controller???
Lmao it's just a full gameboy without the screen
It would be nice if they ever sold one with a proper d-pad, for the many people like myself that don't ever use individual joy-cons for controllers.
Some new Joycons. I'll pay whatever they want
Nintendo Switch Super Pro Controller, featuring Bluetooth support, USB-C charging, headphone jack, HD rumble, gyroscope, NFC support, improved D-Pad, all with a white finish.
Maybe they've finally redesigned the joy con so they won't drift anymore.
Did it's the wireless Nintendo 64 Joystick controller, for "Nintendo Switch online service, Nintendo 64 games"?
Like wireless NES contoller and wireless Super NES controller?
New peripheral for Ring Fit 2.
Analog triggers for racing games!? 🤞🤞
I've not enjoyed a Nintendo d-pad since the DS Lite. The Wii U d-pad was okay but a little wide. I just use the stick for everything now and no hope for d-pads being good again
A new joy con with extra Drift?
Really I want a pro controller with analog triggers
It's a Jump Rope controller for Switch Pro.
Could it not be the new pair of white joy-cons, quite simply?
Joy cons that don't drift please
A pro with a voice chat option
Wireless Bluetooth earbuds like airpods that have nintendo on them
And Pro with headjack I can live with that as option. Can't image the battery Drain though. Will that work when Docking with Pro controller. Now I can FortNite with mic and scream at gamers.....
They need to start manufacturing their controllers in Japan again so that they can release a model called… The Tokyo Drift.
@jrt87 Agreed. The joycon sticks are useless for anything requiring dual-analogue control, so I sold mine too.
My partner uses the Nintendo Pro Controller, but I was using a 8bitdo SF30 Pro until I upgraded to the 8bitdo Pro 2, and it is the perfect controller for what I need on the Switch. I love 2D retro games, so the d-pad and buttons are perfect, and the sticks, triggers and motion are really nice, so it is great for racers and the occasional retro FPS re-release.
I also occasionally use the Retro-bit Mega Drive and Saturn gamepads for SEGA flavoured stuff.
On a side-note, I don't play hand-held at all, and the Switch is docked 100% of the time and running through an mClassic cable, which fixes most of the image quality issues I have with it
Nintendo 64 Mini with wireless controllers.
Hold on there, you need to login to post a comment...
Who knew they were this useful?
Controller updates arrive with Version 13.0.0
And a Switch OLED dock update
Update: Nvidia responds to confirm list, states they're 'speculative titles'
Connect wireless headphones to Switch via Bluetooth
Join 1,211,867 people following Nintendo Life:
© 2021 Nlife Media, partner of ReedPop. Hosted by 44 Bytes.