Greg Abbott
GregAbbott_TX
COVID liability protection is LAW in Texas. Businesses went above & beyond to open & operate safely during the pandemic. This law protects individuals, businesses & health care providers from frivolous & costly lawsuits. Thanks to @KHancock4TX & @leachfortexas. pic.twitter.com/LimatNHnTz

Julián Castro
JulianCastro
Texas ranks 45th in the nation in vaccinations. Average Covid cases have tripled in three weeks and the positivity rate is in the CDC's "red zone." @GregAbbott_TX should be doing more to protect Texans from the virus instead of attacking their voting rights.

Chris Jansing
ChrisJansing
A 6th Texas House Democrat has tested positive for COVID in DC.

Senator John Cornyn
JohnCornyn
Five Texas House Democrats who traveled to Washington, D.C., have tested positive for coronavirus www.texastribune.org/2021/07/17/texas-democrats-coronavirus/?utm_campaign=trib-social-buttons&utm_source=twitter&utm_medium=social via @TexasTribune
6:40 PM on Jul 19, 2021 CDT
On Monday, Dallas County reported 406 new COVID-19 cases. On Saturday, Tarrant County reported 966. Both numbers were the largest one-day totals in the counties since February.
Dallas County has averaged 213 new cases per day over the past two weeks, more than double the 97 it averaged during the previous two-week period.
The state reported 22,870 cases over the past week — nearly double the 12,745 cases reported the previous week.
"It indicates that the virus is not under control," said Dr. Catherine Troisi, an infectious-disease epidemiologist at the UTHealth School of Public Health. "We may be looking at a fourth wave, and this is preventable."
North Texas coronavirus hospitalizations this fall could surpass levels from summer 2020 if the current behavior and vaccination pace continue, according to a forecasting model published last week by the UT Southwestern Medical Center.
The University of Texas COVID-19 modeling consortium also projects that daily COVID-19 hospitalizations in North Texas will surpass levels from last summer, with a median projection of 3,274 hospitalizations on Aug. 13. On the same day last summer, 1,200 hospitalizations were reported.
As of Monday, 236 people were hospitalized with COVID-19 in Dallas County, according to the North Central Texas Trauma Regional Advisory Council. In the North Texas region, there are 813 hospitalizations, and there are 3,046 statewide. All three are at their highest level since March.
But while infections and hospitalizations have been increasing, Dallas County — along with the rest of the state — has seen the demand for vaccines continue to slow. Last week, about 25,000 doses were administered to Dallas County residents, the fewest since the first week of the year.
The county's mass vaccination site at Fair Park closed Saturday after traffic dropped off over the past few months.
In a White House news briefing Friday, the director of the Centers for Disease Control and Prevention, Dr. Rochelle Walensky, said the message sent by increasing cases, deaths and hospital admissions is clear.
"This is becoming a pandemic of the unvaccinated," Walensky said.
Although there are "breakthrough" cases in people who are vaccinated, such as several Texas Democrats in Washington, D.C., the majority of new cases are among people who aren't.
During the week ending July 10, 82% of cases diagnosed in Dallas County residents were among people not fully vaccinated, according to the county.
Health officials say that people can help bring the numbers back down by getting vaccinated and taking the same preventative measures they have been employing throughout the pandemic, including wearing masks, social distancing and washing hands regularly.
"I think the most important thing is, we as individuals have full control over determining how high this wave will go and how long it'll last," said Dr. Mujeeb Basit, associate director of UTSW's clinical informatics center.
In the past week, Dallas County reported 13 more COVID-19 deaths and 1,764 new coronavirus cases.
Of those cases, 1,365 were confirmed and 399 were probable. The numbers bring the county's overall case total to 309,851, including 265,548 confirmed and 44,303 probable. The death toll is 4,161.
The county also has had 1,338 "breakthrough" cases in fully vaccinated individuals as of Monday.
As of Monday, 1,301,993 people in Dallas County have received at least one dose of a coronavirus vaccine, while 1,115,162 — 51.1% of the county's population 12 and older — are fully vaccinated.
Of the 22,780 cases reported over the past week, 17,060 were confirmed cases and 5,720 were probable cases.
The state also reported 162 COVID-19 deaths over the past week, raising its toll to 51,652.
The state's case total is now 3,030,342, including 2,577,197 confirmed and 453,145 probable.
According to the state, 14,330,172 people in Texas have received at least one dose of a coronavirus vaccine, while 12,390,267 — 51.5% of the state's population 12 and older — are fully vaccinated.
Tarrant County reported nine deaths and 2,935 cases over the past week.
Of the new cases, 2,190 were confirmed and 745 were probable.
The numbers bring the county's case total to 267,435, including 223,071 confirmed and 44,364 probable. The death toll is 3,607.
The county reported that 278 people were hospitalized with the virus.
According to the state, 969,668 people in Tarrant County have received at least one dose of a coronavirus vaccine, while 859,529 — 49.4% of the county's population 12 and older — are fully vaccinated.
The state added one death and 444 cases to Collin County's totals over the past week.
Of the new cases, 227 were confirmed and 217 were probable. The numbers bring the county's case total to 94,142, including 76,703 confirmed and 17,439 probable. The death toll is 855.
The county reported that 125 people were hospitalized with the virus.
According to the state, 594,987 people in Collin County have received at least one dose of a coronavirus vaccine, while 528,925 — 61.1%% of the county's population 12 and older — are fully vaccinated.
Denton County reported four deaths and 546 cases over the past week.
The newly reported cases bring the county's case total to 78,102, including 57,089 confirmed and 21,013 probable. The death toll is 628.
The county reported that 36 people were hospitalized with the virus.
According to the state, 464,165 people in Denton County have received at least one dose of a coronavirus vaccine, while 413,310 — 55.1% of the county's population 12 and older — are fully vaccinated.
The Texas Department of State Health Services has taken over reporting for these other North Texas counties. The latest numbers are:
Stand with us in our mission to discover and uncover the story of North Texas
Read full article at The Dallas Morning News
KPIX CBS SF Bay Area 19 July, 2021 - 10:01pm
SAN JOSE (KPIX) — On Sunday, the nation's top doctor said he's "worried" about the trajectory of the pandemic in the United States as the highly-transmissible Delta variant of the coronavirus tears through the country.
"I am worried about what is to come because we are seeing increasing cases among the unvaccinated in particular," said U.S. Surgeon General Dr. Vivek Murthy.
According to the L.A. Times COVID-19 tracker, cases increased by 213.1 percent over a 14-day span.
On Friday, California reported 4,651 new cases.
"We're pretty much paralleling the United States," said University of California Berkeley prof. and infectious disease public health expert Dr. John Swartzberg. "That's disappointing because, in the middle of June, California was doing much better than the rest of the United States."
Sunday marked one full weekend after Friday's announcement from seven Bay Area county public health officers recommending that people wear masks indoors regardless of vaccination status. Solano and Napa counties are the only counties that didn't join the collective advisory.
But not everyone got the message about the recommendation and some couldn't care less. Dave, who didn't want to release his last name, said he'd rather not listen to one source of data when it comes to the pandemic.
"Why would I wear a mask indoor?" he asked. "A lot of data has been published that it's not really necessary to wear a mask at this time."
But others, including Jenny Chung, have kept their masks on despite the Centers for Disease Control and Prevention's guidance that those who are vaccinated do not need to wear a mask.
"Just to be safe," said Jenny Chung who was wearing a mask outdoors while at the busy Santana Row in San Jose.
"It's pretty clear now after a year and a half of this discussion that masks work," Swartzberg said. "I think people know that."
In Los Angeles County, an indoor mask mandate went into effect on Saturday.
Bay Area public health leaders said they would review the region's case count in a few weeks before deciding what next step to take.
KXAN 19 July, 2021 - 10:01pm
CBS Miami 19 July, 2021 - 10:01pm
KETK NBC 19 July, 2021 - 10:01pm
KHON2 News 19 July, 2021 - 10:01pm
KVUE 19 July, 2021 - 10:01pm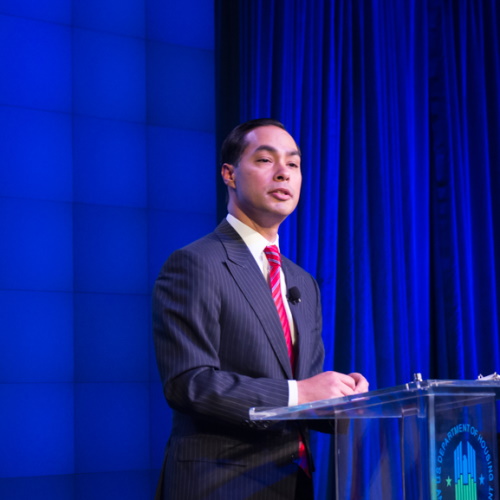 FactCheck.org 19 July, 2021 - 05:13pm
Castro, a former mayor of San Antonio and secretary of the Department of Housing and Urban Development during the Obama administration, highlighted the situation in Texas in a July 15 tweet criticizing the state's Republican governor, Greg Abbott.
Greg Abbott is spending every waking minute trying to pass his voter suppression bill.
Meanwhile, Texas has the highest COVID positivity rate and case count in the nation. Hospitalizations are up 75% since late June.
Do your job, @GregAbbott_TX.
— Julián Castro (@JulianCastro) July 15, 2021
Texas' seven-day test positivity was between 8% and 9.9%, according to CDC data compiled as of July 15. That is the percentage of Nucleic Acid Amplification Tests, or NAATs, for the SARS-CoV-2 coronavirus, which causes COVID-19, that have come back positive.
At least four states — Louisiana, Arizona, Kansas and Mississippi — were within that same percentage range as Texas. And at least five other states — Arkansas, Florida, Utah, Nevada and Oklahoma — had a test positivity range of 10% to 14.9%.
As of July 19, Texas' seven-day test positivity was in the range of 10% to 14.9%, along with at least 10 other states. At least one state — Nevada — was in the range of 15% to 19.9%.
Also, based strictly on the number of COVID-19 cases in the last seven days, Texas' 16,569 cases ranked second behind Florida's 39,349, according to CDC counts as of July 15. That's not so surprising, considering that Florida and Texas are the two most populous U.S. states behind California — which ranked third in total COVID-19 cases in that period.
But when measured by cases for every 100,000 people — which allows for comparisons between states with different population sizes — Texas is much further down on the list.
As of July 15, Texas had a COVID-19 case rate of 57.1 per 100,000 people in the last seven days, per the CDC. That was a lower rate than 14 other states, from a high of 237.4 cases per 100,000 in Arkansas to 58.4 cases per 100,000 in Washington. In between those states were: Missouri (203), Florida (183.2), Nevada (153.6), Louisiana (151.4), Utah (112.4), Wyoming (102.6), Oklahoma (94.2), Kansas (91.9), Mississippi (88.3), Alabama (83.6), Alaska (70.1) and Arizona (76.5).
As of July 19, Texas had a rate of 75.5 cases per 100,00 people in the previous seven days. That was still lower than 12 states.
According to CDC data as of July 19, none of the 13 states with the highest seven-day case rates, including Texas, have had more than 60% of their residents get at least one dose of the available vaccines. Out of those states, Florida had the highest percentage (55.6%) with at least one shot, and Louisiana had the lowest (39.9%). Texas was at 49.8%.
"This is becoming a pandemic of the unvaccinated," CDC Director Dr. Rochelle Walensky said in a July 16 press briefing by the White House COVID-19 response team. She noted that "over 97% of people who are entering the hospital right now" with COVID-19 "are unvaccinated."
That's similar to remarks she made in a July 1 briefing, when she said that "preliminary data from a collection of states" since January indicated that "99.5% of deaths from COVID-19 in these states have occurred in unvaccinated people."
The Associated Press similarly reported in late June that "nearly all" — or about 99.2% — of the people in the U.S. who died from COVID-19 in May were not vaccinated. The unvaccinated accounted for nearly 99% of the COVID-19 related hospitalizations that month, as well, the AP said.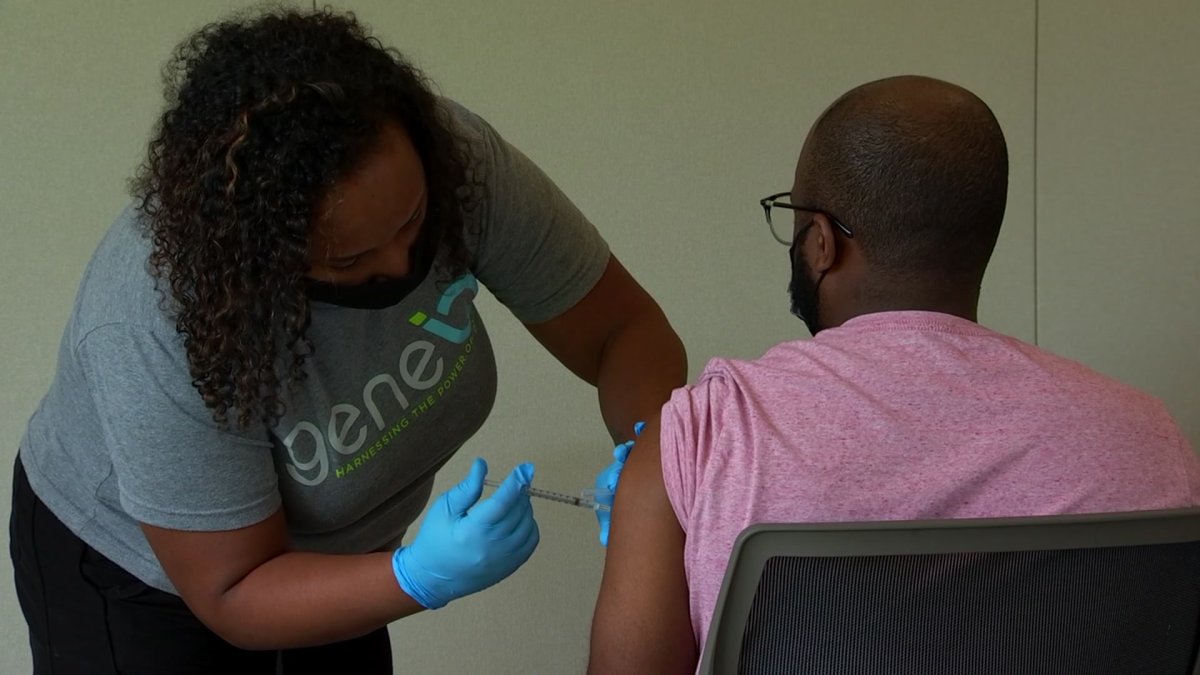 NBC 5 Dallas-Fort Worth 19 July, 2021 - 05:10pm
Doctors and other frontline workers across North Texas are noticing an increase in patients with COVID-19 or its symptoms, leading to concern about the coming months.
Despite months of promising declines, DFW is finding that the storm has yet to pass.
"We thought we were going to have a handle on this," said Dr. Natalia Gutierrez of the Texas Health Physicians Group.
The latest news from around North Texas.
Gutierrez primarily works at Texas Health Family Care in Carrollton.
Just this weekend, the doctor saw two patients with COVID-19 for the first time in months.
"One was a young person that was not vaccinated, and that person has COVID-pneumonia," she said. "The other person was vaccinated, an older person, I want to say maybe 77. That person was vaccinated. However, the case for that person is very mild so that person is already recovering."
EMS crews at Medstar, serving Tarrant County and nearby communities, are also reporting a higher frequency of patients with a potential COVID-infection after three months of steady declines.
There is no single group of people impacted.
"They are older Americans, they are young folks, they are working, they are homeless," said Matt Zavadsky, MS-HAS, NREMT, chief transformation officer at Medstar.
The increase means pre-hospital assessments will now ask patients if they are vaccinated against the virus.
All patients are evaluated before being transported to the hospital.
Zavadsky said that during the peak of the pandemic, Medstar responded to 100 to 110 patients a day.
Last month saw the lowest level of patients at 49 a day, he said.
However, so far in July, 53 people a day have called 911 with symptoms of the virus.
The number includes nine individuals who were in cardiac arrest and died at home.
"This is real," said Zavadsky to those who question the reality of the situation facing Texas and the country. "It could be either because of the relaxation of some of the travel and other things that are happening. It could be because of the delta variant. Quite frankly it doesn't matter. The fact is that people appear to be getting the coronavirus, vaccinated or not, but vaccines really do help you."
In Tarrant County, the testing positivity rate is 15 percent -- the highest since March.
Fort Worth health director Brandon Bennett said the numbers are headed in the wrong direction and pleaded with those who are unvaccinated to get the shot.
"This Delta variant of the virus is going to move through that segment like wildfire," Bennett said. "If people don't get vaccinated now, even a few weeks if they wait, that's going to be too late. And we know this."
Bennett said the number of vaccinations in Tarrant County -- once 30,000 a day -- has slowed to a trickle. The busiest clinic, at La Gran Plaza mall, is giving only 25 shots a day now, he said.
Scientists stress the vaccine is safe. Dr. Gutierrez urges the public to talk to your doctor and not to rely on false claims made on social media.
"If you're in a car and you have a car accident and you had a seatbelt on, you may have a bruise from the seatbelt," she said, "You may say the seatbelt injured you. At the same time, it prevented your death. So, the vaccine will prevent your death."
Meanwhile, Medstar will be partnering with faith groups and neighborhood associations to bring additional mobile vaccination clinics into communities.
To register for an upcoming clinic, click here.
Yahoo News 19 July, 2021 - 05:57am
Blake Bargatze, 24, has been hospitalized since April and got a double lung transplant in June.
His mom urged people to get vaccinated, saying "I just don't want anyone else to go through this."
See more stories on Insider's business page.
A man in Georgia needed a double lung transplant after refusing a coronavirus vaccine and then getting infected.
His suffering prompted his mother to urge others in his position to get vaccinated.
Blake Bargatze, 24, has been hospitalized since April, NBC News reported.
His mother, Cheryl Bargatze Nuclo, told the NBC affiliate WXIA that he was hesitant to get vaccinated ahead of attending an indoor concert in Florida, where he was likely infected.
She said he wanted to wait much longer before getting a shot: "He wanted to wait until it was out for, like, 10 years or so, kind of like a lot of the population wants it to be out longer."
Georgia and nearby southern states are among the least vaccinated in the US, per data from the Centers for Disease Control and Prevention.
Her son's condition got worse in hospital, and he struggled to breathe to the extent that he required a double lung transplant. He got the transplant in June, NBC News reported, and took a COVID-19 vaccine days before his surgery.
WXIA broadcast videos of Bargatze hospitalized with tubes in his nose and using a machine to stand. At one point he seemed to mouth the words "get the vaccine."
"I just don't want anyone else to go through this," Bargatze Nuclo said. "It's horrific. It's not worth all the pain it's going to cause you and your family."
She said Bargatze's brother and a cousin got the vaccine after seeing what happened to him.
Read the original article on Business Insider
"Say it with your name, not your username."View Entire Post ›
Researchers found significant levels of PFAS, which can be harmful to babies, in all 50 mothers tested. They said it's "cause for concern."
While Eminem's daughter Hailie Jade keeps her relationship on the down-low, the 25-year-old influencer shared she's still going strong with longtime love Evan McClintock.
Man caught on video attempting to kidnap a 5-year-old boy while he was walking with his mother and siblings in Queens in New York City.
Andy Kaufman and his son Beckett died after a barn roof collapsed on them
Psaki said data suggests misinformation - including the conspiracy theory that microchips are in the vaccine - is what's behind the ongoing hesitancy.
There have been reports that Trump clashed with top military officials over using troops to respond to unrest after George Floyd's murder.
A large Starbucks order went viral on TikTok, where it has been watched 2.5 million times, as workers struggle to keep up with online orders.
"Thought I'd always be a Cali girl," the former reality star wrote on Instagram.
Kate Beckinsale revealed her skin-care secret, and it is one dermatologists endorse. Here's what you need to know about platelet-rich plasma (PRP) therapy.
The European Handball Federation's disciplinary commission imposed a $177 fine per player after the team chose to wear shorts at a recent game.
The Atlanta Police Department is investigating the case of a gay man who was found with a serious head injury on train tracks in the Lindbergh area of Buckhead early morning on July 11. At the scene: Police were alerted to the 2100 block of Piedmont Road where someone saw Joshua Dowd, 28, alone and barely breathing as he laid on the train tracks with his head bleeding, reported CBS46. Dowd was brought to Grady Hospital for treatment, according to Colin Kelly, the victim's partner of over three years.
A fourth COVID-19 wave is brewing across the U.S.: The number of average new daily cases has more than doubled in the past two weeks.
Abdul Latif Nasser, 56, is due to be repatriated to Morocco from Guantánamo Bay, The New York Times reported.
Debbie Wasserman Schultz accused Fox News and Florida Governor Ron DeSantis of spreading misinformation about COVID-19 and the vaccines.
Haitian president reportedly spent 10 minutes frantically calling for help before assassination
A woman issued a warning to her followers after noticing what appeared to be a "normal" bump on her stomach.
France has seen a surge in vaccinations and a groundswell of anger over policies that will next month make it mandatory to get the shot or show a negative test in order to visit a cafe, see a movie, take a train and more.Driving the news: Protests across the country reportedly drew over 100,000 people over the weekend, and two vaccination centers were vandalized.Get market news worthy of your time with Axios Markets. Subscribe for free.State of play: Despite one of the world's most vaccine-skept
Keyshia Cole's mother, Frankie Lons, has passed away from an overdose after a long-fought battle with addiction, her family has […] The post Keyshia Cole's mother Frankie dies from overdose on her birthday, family says appeared first on TheGrio.
Victoria's Secret has removed images of its Angels from around half of its global stores, according to The New York Post.