Jack Posobiec 🇺🇸
JackPosobiec
So has @JoeRogan turned into a horse yet and all that stuff they said would happen?
Timothy Caulfield
CaulfieldTim
"#Ivermectin Is Anti-Vaxxers' Latest #COVID Drug Of Choice. A Study Promoting It Has Suspect Data." www.buzzfeednews.com/article/stephaniemlee/ivermectin-covid-study-suspect-data @stephaniemlee @kenbensinger "In short, ... the oft-cited study has so many red flags that it is, at best, unreliable." #ScienceUpFirst
Scott Adams
ScottAdamsSays
Watch how the brainwashers handle Ivermectin and the @joerogan story today. They will conflate Ivermectin for humans with horse de-wormer Ivermectin. They will say taking more than recommended is dangerous (just like any other drug). They will not describe the risk-reward.

Arthur Caplan
ArthurCaplan
Ivermectin Is Anti-Vaxxers' Latest COVID Drug Of Choice. A Study Promoting It Has Suspect Data. www.buzzfeednews.com/article/stephaniemlee/ivermectin-covid-study-suspect-data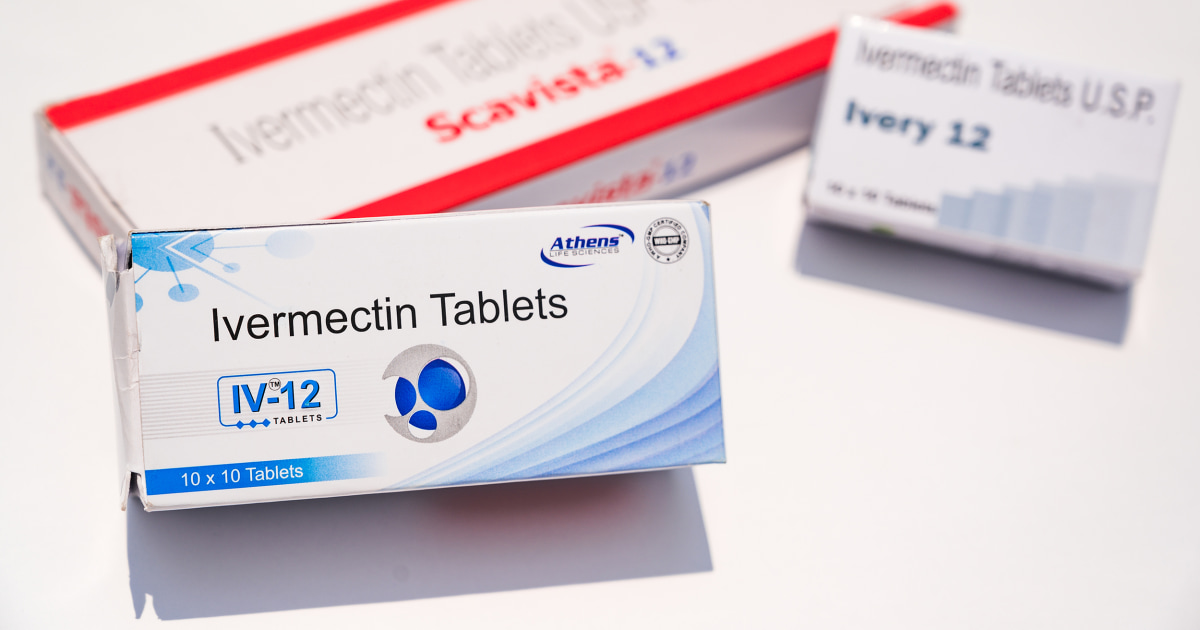 The doctor, Fred Wagshul, a cardiovascular and pulmonary disease specialist in Dayton, is listed as a founding member of the Front Line Covid-19 Critical Care Alliance, or FLCCCA, a nonprofit organization formed during the pandemic made up of physicians who don't agree with some of the state and federal government's Covid guidance.
According to its website, the alliance is "dedicated to developing highly effective treatment protocols to prevent the transmission of COVID-19 and to improve the outcomes for patients ill with the disease."
The group reviews published medical literature, helps develop "effective treatment protocols" and educates physicians on emerging treatment options for Covid-19 patients.
Among those treatments is ivermectin, which has been called a "wonder drug" because of its use in treating parasitic diseases but has not shown the same results in studies against viruses. The alliance takes a pro-ivermectin stance, saying on its website that "we regard ivermectin as a core medication in the prevention and treatment" of Covid-19. The group also provides guides on how to get an ivermectin prescription and encourages people to take preventive doses of the drug and to wear masks.
Last month, Wagshul prescribed ivermectin to Jeffrey Smith, a patient in the intensive care unit of West Chester Hospital. Wagshul was not affiliated with the hospital and was sought out by Smith's wife, Julie, who turned to ivermectin after the hospital said they had exhausted all treatment options for her husband.
Wagshul is a vocal proponent of treating Covid-19 with ivermectin, an anti-parasitic deworming medicine used on animals and humans that has not been proven to be effective against Covid. He told The Ohio Capital Journal it was akin to "genocide" not to use the drug in Covid-19 treatment, and the science behind its efficacy is "irrefutable." He also said the FDA's discouraging of its use among Covid patients was part of a larger conspiracy.
After West Chester Hospital officials refused to prescribe the drug to Smith, his wife sued and, on Aug. 23, a judge ruled in her favor. Now, her husband is on a three-week dose of the medicine. His current condition is unknown.
The drug was the subject of research into possible use as a Covid-19 treatment — including a promising non-peer-reviewed study that was later determined to be "flawed" and taken down by the website Research Square, which hosts preprints of research papers that have not yet been published in academic journals.
FLCCCA did not return a request for comment and many of its founding members were unable to be reached. Wagshul did not immediately respond to calls and an email seeking comment.
Ivermectin was originally introduced as a veterinary drug for livestock animals in the late-1970s and quickly proved useful in combating certain human diseases caused by parasites, a discovery that won the Nobel Prize for medicine in 2015. It comes in pills and pastes, in versions meant for humans and for animals.
The Food and Drug Administration last month urged people to stop believing misinformation claiming that the livestock treatment would help cure Covid, saying it saw multiple reports of patients who have been hospitalized after "self-medicating with ivermectin intended for horses."
In a statement in March and republished in August, Dr. Pierre Kory, president and chief medical officer of the FLCCC, promoted ivermectin's safety record and called FDA guidance misleading.
"Due to its extensive record of safe use, medical professionals can feel confident about prescribing Ivermectin," Kory said. "In the 40 years since it was first approved for use, more than 3.8 billion people have been treated with an average of only 160 adverse events reported per year. This is a better safety record than several vitamins."
Alicia Victoria Lozano is a California-based reporter for NBC News focusing on climate change, wildfires and the changing politics of drug laws.
Read full article at NBC News
WFAA 03 September, 2021 - 01:21pm
This is one of those times.
Back in 2019, when Gardner Minshew was still a relatively little known quarterback prospect from Washington State, he took a pre-draft visit to Indianapolis to meet with the Colts. During that visit, he met with then-offensive coordinator Nick Sirianni, who challenged him to a game of H-o-r-s-e.
As the game went on, the competition grew fierce and Minshew actually removed the button down shirt he wore to the meeting.
"I think that really stood out," Minshew said on Wednesday. "I think that might have actually played a role into why I'm here."
Based on what we know now, Minshew might be right.
Because it turns out that Sirianni's obsession with competition in all things didn't begin when the Eagles hired him as their head coach in January. And you can imagine how a quarterback prospect who got that into a game of H-o-r-s-e would have made an impression on him.
On Saturday, Minshew and Sirianni were reunited when the Eagles shipped a 2022 sixth-round pick to Jacksonville for their former starting quarterback, who had since lost his job to No. 1 pick Trevor Lawrence.
His competitive streak was on display this offseason when Minshew was determined to battle Lawrence for the Jaguars' starting gig, even though the odds were obviously heavily slanted in the top pick's favor.
Back in July, Minshew was on Green Light with Chris Long for a really fun appearance and had this to say:
"I'll tell you this, man. In preparation for the competition, I haven't taken a s— in weeks," Minshew said. "Because No. 2 isn't an option. No. 2 is not an option.
"Anybody who comes in and thinks that's an option, that's what they're gonna get. You know what I'm saying?"
See, that's the competitive streak of someone who would pop their top during a friendly basketball game.
So now that Minshew is in Philly, how's this going to work? Because the Eagles have been very clear that he's the third-string quarterback behind Jalen Hurts and Joe Flacco.
"I'm just here to help this team win," Minshew said about the third-string role. "And whatever capacity that is, I'm here to work hard. Gotta learn this offense first and help all the guys in our room. I'm just looking forward to the opportunity I have in front of me."
Right now, Minshew is just learning Sirianni's offense and spending as much extra time as he can to catch up. Perhaps down the road, there might be an opportunity to take over the backup role if Howie Roseman can get something for Flacco. But the Eagles paid Flacco big money for a backup, so he's not losing his job outright.
And then next season, Minshew figures to be the backup behind either Hurts or whoever the Eagles bring in to be their starter. His salary is still less than $1 million in 2022, the fourth year of his rookie contract. So we'll see.
Meanwhile, what Minshew has seen of Sirianni's offense, he likes.
And what he knows about the city, he likes too.
"Man, I've just heard how kind everybody is," he said with a devilish grin. "That's the big thing."
Minshew went on to elaborate that he's just happy to be in a city where the fans are extremely passionate. It seems like the personality of Eagles fans matches Minshew's demeanor and competitive streak.
Who won that game of H-o-r-s-e between Minshew and Sirianni back in 2019?
"Dang. He did," Minshew said. "But I was up and then we started talking ball. He was kind of distracting me. I took my shirt off and it didn't help. And he just continued to beat me. That's why I'm back. I'm back for revenge."
WCPO 9 03 September, 2021 - 01:21pm
WLKY News Louisville 03 September, 2021 - 01:21pm
FOX 4 Now 03 September, 2021 - 01:21pm
FOX 5 Atlanta 03 September, 2021 - 01:21pm
Dayton Daily News 02 September, 2021 - 03:40pm
A Fairfield Twp. woman testified on Thursday that her husband's condition has improved with treatment of COVID-19 with the drug Ivermectin as attorneys for UC Health West Chester Hospital, where he is in intensive care, questioned her and the doctor who wrote the prescription about the validity of the drug that has drawn warnings from national organizations.
Julie Smith, whose 51-year-old husband, Jeffrey Smith, was breathing only with aid of a ventilator earlier this month, won a ruling from Butler County Common Pleas Judge J. Gregory Howard earlier this month that UC West Chester must honor a doctor's prescription and treat Jeffrey Smith with Ivermectin.
That ruling came after an emergency hearing and is in effect for only 14 days. On Thursday, Judge Michael Oster Jr. held a hearing for a preliminary injunction that would lead to a ruling that could cover the entire length of the prescription and possibly beyond.
New York-based attorney Ralph Lorigo, who represents Smith, said Jeffrey Smith had been on a ventilator for 33 days. He said there has been a "remarkable improvement" in the past three days after the use of Ivermectin, as his level of dependency on the ventilator has dropped from 100 percent to 50 percent.
Julie Smith said that when her husband continued to get worse and struggle on a ventilator, she sought more possible treatment options. When she found Dr. Fred Waghsul of Centerville, a pulmonologist who has a practice with Lung Center of America and wrote an Ivermectin prescription for Jeffrey Smith, she said "it gave me hope that I didn't have to just watch him die."
Julie Smith said she and her husband were not vaccinated and chose not to be because "it was an experimental vaccine and we did not feel confident about it."
According to the complaint, Jeffrey tested positive July 9 for COVID-19. On July 15, after excessive coughing, with his oxygen saturation dropping dangerously low, he was admitted to the hospital. He was moved to the ICU later that day.
The hospital "treated Jeffrey with its Covid-19 protocol, which consisted of Remdesivir, plasma, and steroids," the lawsuit states.
On July 27, after a period of "relative stability," his condition started to decline, his oxygen levels dropping and his condition unstable. From July 28 through July 31, Jeffrey was prone all night on his stomach and flipped on his back during the day, a treatment that works for some, but his condition continued to decline. He was placed on a ventilator Aug. 1.
Two days later, there was a Code Blue, after the sedation drug ran out, allowing Jeffrey to wake up and rip the air tube from his esophagus, disturbing his feeding tube and allowing food particles and toxins to escape into his lungs, the lawsuit states.
With her husband "on death's doorstep," according to the lawsuit, the hospital "has exhausted its course of treatment and COVID-19 protocol in treating Jeffrey, which is unacceptable to Ms. Smith."
The hospital refused to administer Ivermectin after she offered to sign a liability release for the hospital and those working there. She sought the advice of Dr. Waghsul, whom the lawsuit called "one of the foremost experts on using Ivermectin in treating Covid-19 and a founding member of the Frontline Covid-19 Critical Care Alliance; he supports the use of Ivermectin to treat Jeffrey, and prescribed Ivermectin to him."
The Centers for Disease Control and Prevention has issued an official health advisory, cautioning, "Ivermectin is not authorized or approved by FDA for prevention or treatment of COVID-19," and stating that the National Institutes of Health have found insufficient data to recommend it for use against the disease.
The medication is mainly used for large animals, such as horses, sheep and cattle, and "can be highly concentrated and result in overdoses when used in humans," the CDC wrote.
The drug's manufacturer, Merck, in February announced there was "no scientific basis for a potential therapeutic effect against COVID-19 from pre-clinical studies."
Wagshul is listed as a founding doctor in the Front Line COVID-19 Critical Care Alliance, a non-profit organization founded in March 2020 that offers "prevention & treatment protocols for COVID-19.