Dan Wetzel, Pat Forde, Pete Thamel
TOKYO (Reuters) - In Tokyo for the Olympics but unable to go anywhere except her hotel and practice sessions, defending Olympic all-around gymnastics champion Simone Biles sent out a call one recent afternoon: "Tell me a secret - I'm bored."
Her 4.4 million Instagram followers responded with everything from personal problems to how they skipped school, prompting the 24-year-old Biles to dish out life advice and reactions accompanied by candid selfies.
A message reading: "I have one of my closest friends muted on Instagram cause she posts the dumbest things," got an earnest Biles looking straight at the camera and agreeing, "Me too. Sometimes it's needed."
Others said they had lost their sense of smell, received a secret inheritance and were getting surprise presents for their mothers. One person even confided that they were pregnant - to which Biles responded with a big grin and "Congrats!"
But some messages were more serious.
"I still haven't told my dad I'm gay even though everyone else in my family knows," wrote one person.
A pensive Biles responded: "Tell him, be free, be yourself. I support you," adding: "For anyone else struggling with telling family or friends, just know I will always welcome you with open arms on my page and platforms."
Due to the coronavirus pandemic, the Tokyo 2020 Olympics - postponed for a year - are being held under strict protocols, including daily virus tests for athletes, to prevent any further spread in a country where most people have yet to get a vaccine and still want the Games cancelled or postponed again.
Biles, who has won every all-around competition she has taken part in since 2013, won five medals in Rio de Janeiro in 2016, including all-around gold, and is predicted to improve on that in Tokyo.
(Reporting by Elaine Lies; Editing by Karishma Singh)
Marta Kauffman, who based Friends partly on her own life experiences, said the lack of diversity was "a product of the time period."
Dennis Doan's case is a "typical" example of physicians being let off easy when they are accused of sexual misconduct, expert Azza AbuDagga said.
The tennis star wore oversized, blinged-out tennis racket earrings for her "Vogue Hong Kong" cover shoot and they're everything!
Since she started training as a rhythmic gymnast at the age of seven, America's Laura Zeng has come to realise that most people in her country do not know much about her sport. The 21-year-old competed at the 2016 Rio Olympics, is a six-time national champion and is her country's best shot at a medal in rhythmic gymnastics at the Tokyo Olympics. But there is little fanfare, or funding, for rhythmic gymnastics in the United States.
"I think it is real for a younger person to have sexual desires for an older person," Jackson said of Pacey's interactions with his teacher, Tamara.
Former aides to Vice President Kamala Harris charge that she terrorized them in a hostile work environment, continuing a pattern that dates back to her time as San Fransico district attorney.
South Korea launched its own food program for its athletes and delegates in the Tokyo 2020 Olympics, over fears they may be served radioactively contaminated ingredients.
Debbie Wasserman Schultz accused Fox News and Florida Governor Ron DeSantis of spreading misinformation about COVID-19 and the vaccines.
2020 polls badly understated support for GOP candidates, review finds, and nobody's sure why
Abdul Latif Nasser, 56, is due to be repatriated to Morocco from Guantanamo Bay, The New York Times reported.
A Tokyo court handed down prison terms for the American father and son accused of helping Nissan's former chairman, Carlos Ghosn, escape to Lebanon while awaiting trial in Japan. Michael Taylor was sentenced Monday to two years in prison, while his son Peter was sentenced to one year and eight months. Lebanon has no extradition treaty with Japan.
Biden may be president but Republican-controlled states are busy introducing reams of legislation that is anything but progressive Joe Biden still preaches the unity gospel but Republican legislators across the country are following a different text. Photograph: Rex/Shutterstock In his inaugural address in January, Joe Biden promised to use his presidency to "restore the soul of America". He would unite the nation, defuse "anger, resentment and hatred", and lead Americans back to a world where t
A Yankees fan threw a ball at Alex Verdugo in the outfield on Saturday night, which prompted Alex Cora to pull his team from the game briefly.
Megan Thee Stallion is our new nail art goal.
It didn't take long for the Tulsa Police Department to arrest Lorraine Graves after she commented on a department Facebook post about her warrant.
Get essential education news and commentary delivered straight to your inbox. Sign up here for The 74's daily newsletter. A group of 14 Columbus high school students and their teachers walk behind the Columbus NBC TV-4 station, headquarters past a drainage pond and satellite dishes aimed at the sky. They follow Ken Freedman, general manager of the […]
Four people died at a three-day country musical festival near Brooklyn, Michigan, including three from suspected carbon monoxide poisoning.
The Duchess of Sussex was in discussions with Netflix about her animated television series in 2018, when she was still a working member of the Royal family, it has emerged. The series, called Pearl, was announced last week as part of the Duke and Duchess's multi-year deal with the streaming platform, which was signed in September 2020. It comes after Prince Harry told Oprah Winfrey in their televised interview earlier this year that such multi-million deals were "never the intention" but suggest
Apparently, the school district's unwritten policy about teachers repeating slurs needs to be clarified. | Opinion from Mara' Rose Williams
A chemical leak at a Houston-area water park left dozens suffering from minor skin irritation and respiratory issues Saturday, authorities said. Twenty-nine people were taken to local hospitals following the incident at Six Flags Hurricane Harbor Splashtown in Spring, the Harris County Fire Marshal's Office tweeted. KPRC-TV reports that some of those who became sick were children, including a 3-year-old who was hospitalized in stable condition.
Read full article at Yahoo Sports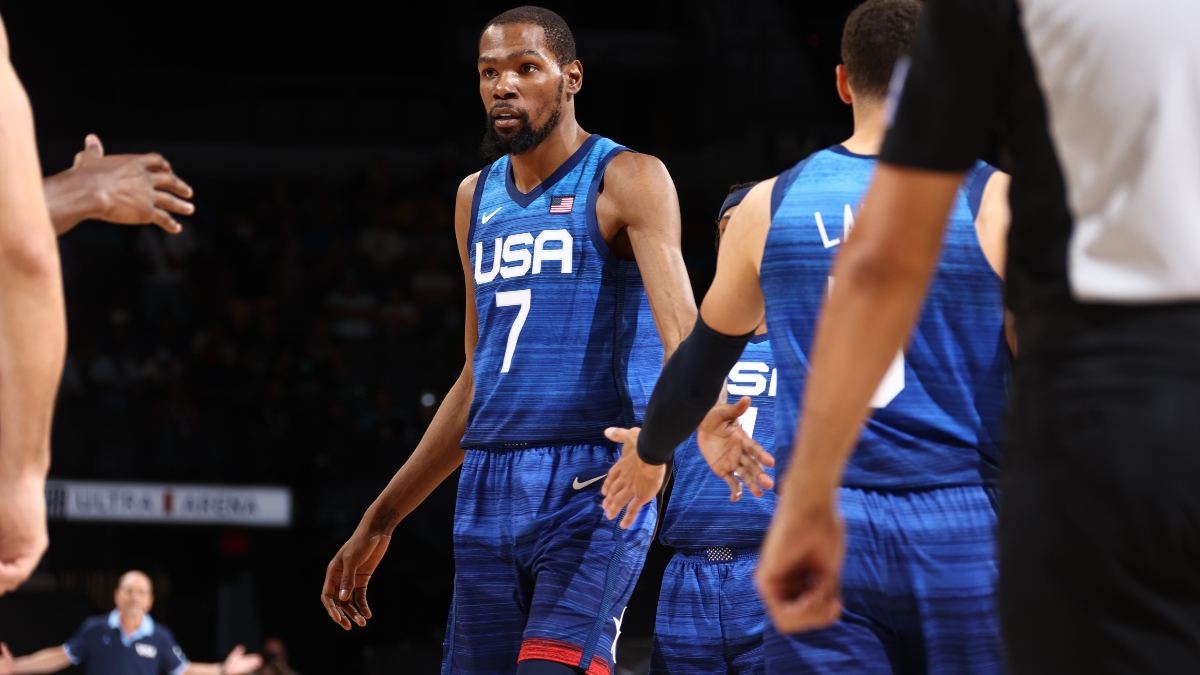 The Action Network 19 July, 2021 - 07:00am
Unfortunately for the U.S., its roster has been in flux after Bradley Beal was ruled out of the Games after being placed in health and safety protocols. The Americans are also dealing with the absence of Jerami Grant, who was also placed in health and safety protocols. Although Grant will still be available for the Olympics, this is just one less player the US will have.
Making matters worse, Kevin Love withdrew from the team this week, leaving Gregg Popovich to scramble for replacements in the form of Keldon Johnson and JaVale McGee.
Nonetheless, the U.S. is hoping to win its third straight game after a dominant 108-90 victory over Argentina on Tuesday night. After back-to-back losses against Nigeria and Australia, the U.S. made easy work of Argentina and looks to continue to round into form.
Let's analyze both sides and find out where the value is.
The US men's basketball team finally lived up to its potential on Tuesday night, making easy work of Argentina. Although I'm not particularly fond of this year's Argentina team, the U.S. did what it was supposed to do, exerting its dominance over an inferior team. The Americans increased their defensive intensity, holding Argentina to just 38.4% from the field and 9-of-29 (31%) from behind the arc.
In addition, the U.S. also displayed its star power with Bradley Beal, Kevin Durant, Zach Lavine, Damian Lillard and Bam Adebayo all scoring double-digit points. The U.S. as a whole shot 51% from the field and jumped out to a 15-4 lead just 3 minutes into the game, leaving no doubt of who the superior team was from jump street.
The U.S. won the rebound battle against Argentina 40-34, which will be key as it comes off a game in which Australia out-rebounded them 32-25 and outscored it 44-22 in the paint. Keeping Spain out of the paint will be key, and while Team USA changed up its starting lineup to include Jerami Grant for Jayson Tatum, Grant will be unavailable for Sunday's game.
The biggest issues surrounding the U.S. have been the changes in their roster over the past week.
In addition to the aforementioned absences and additions, Jayson Tatum is listed as day to day with right knee soreness while Khris Middleton, Jrue Holiday and Devin Booker are still active in the NBA Finals. The United States will find itself shorthanded in Sunday's exhibition against Spain.
Spain is one of the teams that the United States will likely be competing with for a medal in the Tokyo Olympics. Depending on your sportsbook, the Spanish are the second or third favorite to win the Gold Medal behind the United States and Australia. Spain is also the favorite to win Group C with Slovenia, Argentina and Japan behind them.
Unlike the United States, much of this group has played together for quite some time and the reigning World Cup champions has secured a medal in each of the last three Summer Olympics (silver 2008, silver 2012 and bronze in 2016).
Spain is 4-0 in their first four exhibition games, defeating both Iran and France twice, scoring 89.2 points per game while allowing just 67.5.
The Spaniards still have Marc Gasol and Pau Gasol, as well as active NBA players in Willy Hernangomez and Ricky Rubio and former stateside names like Alex Abrines and Rudy Fernandez.
Historically, the U.S. has dominated this Spanish team, going 12-0 and winning by an average of 22.6 points. Their recent matchups in the semifinals of 2016 and the gold-medal game in 2012 were much closer, however, and it's clear that the gap between these teams isn't particularly large.
Historical matchups between these teams are meaningless given the difference in teams. What makes this game so difficult to handicap is the based on how much the U.S. roster has been in flux.
Unlike other national teams, this team doesn't have a lot of experience playing together and we're already seeing this team in a bad spot, needing replacements as players are announced out due to health and safety protocols. I don't think you can bet this U.S. team against a Spain team with a ton of experience playing together.
This is a pass for me, but if you have to take action, look to bet Spain live at the best number you can find.
Pick: Look to live bet Spain at a better number than +8.5
How would you rate this article?
DISCLAIMER: This site is 100% for entertainment purposes only and does not involve real money betting.
If you or someone you know has a gambling problem and wants help, call 1-800 GAMBLER. This service is intended for adult users only.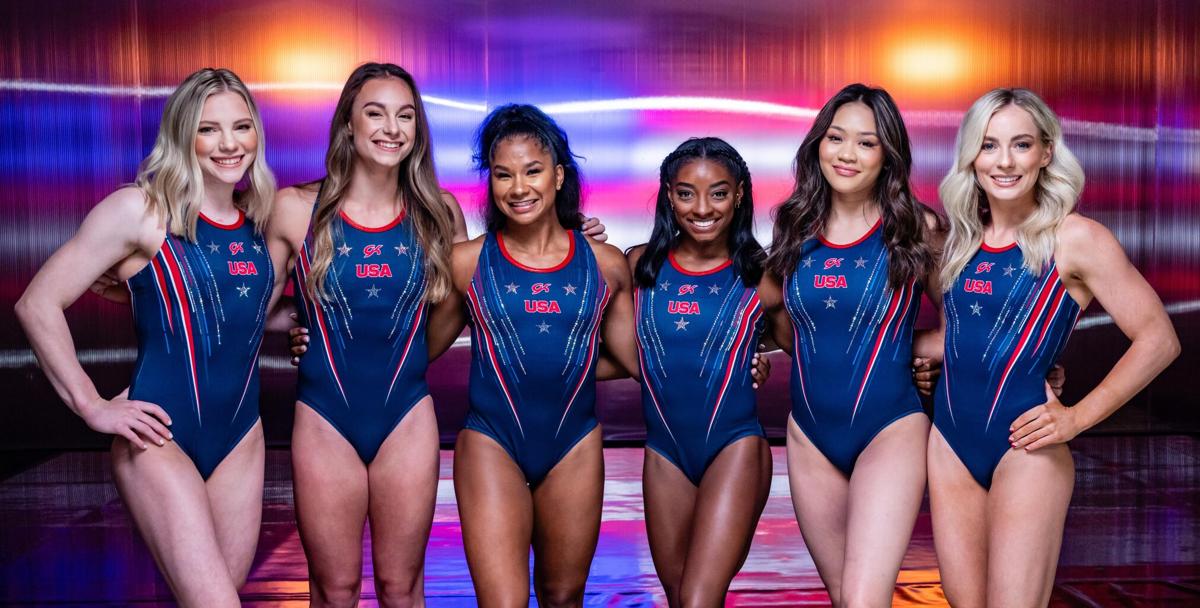 69News WFMZ-TV 19 July, 2021 - 07:00am
Partly sunny with a stray afternoon shower or thunderstorm, mainly north..
A stray shower or thunderstorm early, mainly north; otherwise, mainly clear.
The designs being worn by Team USA will be unveiled on-mat during competition in Tokyo.
READING, Pa. - Muhlenberg Township-based GK Elite will be worn by Team USA gymnasts on-mat at the Olympic Games Tokyo 2020. 
GK Elite is the world's leading brand of gymnastics competitive and training apparel. They have the official apparel sponsorship of USA Gymnastics.
Although GK has been the manufacturer of previous Olympic Games garments, Business Wire reports this will mark the first time that GK Elite's branding will appear on leotards and apparel worn by the women's and men's gymnastics teams at the Olympic Games. This honor was previously held by Under Armour and Adidas.
"GK Elite has a rich heritage as the leading apparel for competitive gymnasts and we are proud to have our brand represented on the sport's greatest stage by Team USA"
The designs being worn by Team USA will be unveiled on-mat during competition in Tokyo.
Business Wire reports the leotards and men's apparel all incorporate strong design cues that insight a sense of patriotism, strength, and confidence. Additionally, the women's leotards are each adorned with thousands of radiant Swarovski® crystals.
The United States women's gymnastics team has once again won Olympic gold while sporting a piece of Berks County.
Email notifications are only sent once a day, and only if there are new matching items.
Get local Breaking News alerts sent directly to your inbox.
Success! An email has been sent to with a link to confirm list signup.
Error! There was an error processing your request.
Stay up-to-date on breaking news, weather and entertainment with "Desktop Alert Notifications" WFMZ.com.
Get up-to-the-minute news sent straight to your device.