Adam Schefter
AdamSchefter
This off-season, the Packers offered Aaron Rodgers a two-year contract extension that would have tied him to Green Bay for five more seasons and made him the highest-paid QB and player in football. Rodgers declined the offer, proof it's not about the money.

Rich Cimini
RichCimini
Is Aaron Rodgers next?: 12 of the 27 modern-era QBs in the HOF, including Joe Namath, split with the team they're most associated with and finished their careers elsewhere. (via @RobDemovsky + NFL Nation reporters). #Packers #Jets www.espn.com/nfl/story/_/id/31771628/aaron-rodgers-green-bay-packers-split-johnny-unitas-peyton-manning-history-shows-nothing-new
Tom Silverstein
TomSilverstein
New from JSOnline and PackersNews: Sources: Aaron Rodgers declined Packers' contract extension offer ift.tt/3eEPzPH #Packers
Aaron Nagler
AaronNagler
Mike Silver reported that the Packers and Aaron Rodgers were working on an extension…in March. I'm so ready for training camp.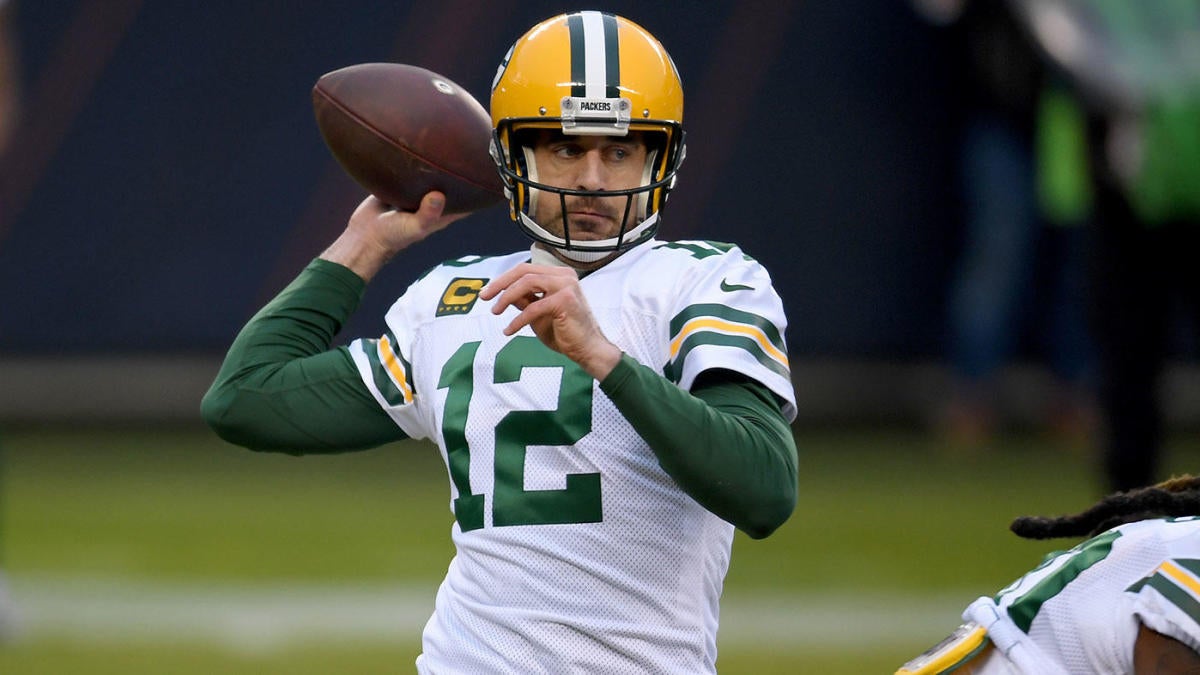 Aaron Rodgers has been at odds with the Green Bay Packers for nearly the entire offseason, and at some point, it seems that the Packers tried to fix the problem with their starting quarterback by offering him a lot of money. 
According to The Athletic, the Packers got so desperate to fix things with Rodgers that they offered to make him the NFL's highest paid quarterback. ESPN's Adam Schefter recently revealed the length of the offer -- two seasons that would have kept the Packers quarterback in Green Bay for five more seasons. Rodgers would have been the highest-paid player in the NFL with his new deal, but the Packers quarterback declined the offer. 
Green Bay reportedly was willing to give Rodgers more than $45 million per year, which would have been a huge raise over the $21.5 million that Rodgers is due to make this year ($14.7 million salary plus $6.8 million roster bonus) The current title of highest-paid QB belongs to Patrick Mahomes, who signed a 10-year, $450 million extension in July. 
Now that Rodgers declined the offer, where does this leave things between the star quarterback and the Packers? The reigning MVP still isn't sure if we will show up when Packers training camp begins next Tuesday. 
"Well, I'm going to enjoy the hell out of this week," Rodgers said last week at the American Century Championship. "And then I'm gonna get back to working out and figure things out in a couple weeks."
There have been reports since late January that Rodgers wanted the team to give him a new contract that would essentially guarantee he would keep the starting quarterback job beyond 2021. As things currently stand, Rodgers' deal is constructed in such a way that the Packers could easily get rid of him after the 2021 season (The Packers would pick up roughly $22 million in cap space if they cut him after the upcoming season). 
The Packers front office has been asked multiple times about giving Rodgers a new deal this offseason and each time, they've danced around the question. Back in late January, here's what CEO Mark Murphy had to say when asked about Rodgers contract request. 
"We're not idiots," Murphy said. "Aaron Rodgers will be back."
That answer isn't aging so well. 
Around the same time, general manager Brian Gutekunst said the team was excited to have Rodgers on the team for "years to come."
"We're really excited not only for next year but the years to come," Gutekunst said in February. 
After the draft was over, Murphy publicly admitted that the Packers were working through an issue with Rodgers, but he also added that he envisioned the reigning MVP being the team's quarterback "in 2021 and beyond."
"This is an issue that we have been working on for several months," Murphy said in a statement on May 1. "Brian Gutekunst, Matt LaFleur and I have flown out on a number of occasions to meet with Aaron. We are very much aware of Aaron's concerns and have been working with him (and his agent Dave Dunn) to resolve them. We remain committed to Aaron in 2021 and beyond."
The Packers did try to mend fences with Rodgers, but the MVP may be at his boiling point with the organization. We'll see what Rodgers does when camp begins next week. 
© 2004-2021 CBS Interactive. All Rights Reserved.
CBS Sports is a registered trademark of CBS Broadcasting Inc. Commissioner.com is a registered trademark of CBS Interactive Inc.
Images by Getty Images and US Presswire
Read full article at CBS Sports
Lombardi Ave 20 July, 2021 - 10:01am
Green Bay Packers, Jordan Love - Mandatory Credit: Derick E. Hingle-USA TODAY Sports
Jordan Love (Photo by Chris Graythen/Getty Images)
The Green Bay Packers have made no indication that they would even entertain trade offers for either of their top two quarterbacks, Aaron Rodgers and Jordan Love.
However, it's easy to see the Packers are in a tough spot. Rodgers didn't attend OTAs and minicamp, leaving his status for training camp up in the air. What would it take to make Rodgers happy? If it's long-term commitment from the Packers, where does that leave Love?
Unless Rodgers returns on his current contract and is either traded or retires in the next couple of years, it's difficult to see how things can stay the same.
So let's say that the Packers do commit to Rodgers long term, and this is highlighted by agreeing on a new multi-year extension that makes it difficult to move on from their MVP for the next few years. All of a sudden, the plan to transition to Love is as good as thrown out the window.
In that scenario, the Packers could decide to let Love's rookie deal play out, but they'd then risk losing him for nothing in free agency. Another option would be to consider trading him to a team searching for a QB.
If I were Packers GM, there's no way I'd trade away Love. He has the potential to be a star. However, if I were GM of one of the teams with uncertain futures at QB, I'd be picking up the phone to Brian Gutekunst. Let's look at three teams that should be interested in trading for Love.
Build your custom FanSided Daily email newsletter with news and analysis on Green Bay Packers and all your favorite sports teams, TV shows, and more.
Your favorite teams, topics, and players all on your favorite mobile devices.
Powered by Minute Media © 2021 All Rights Reserved.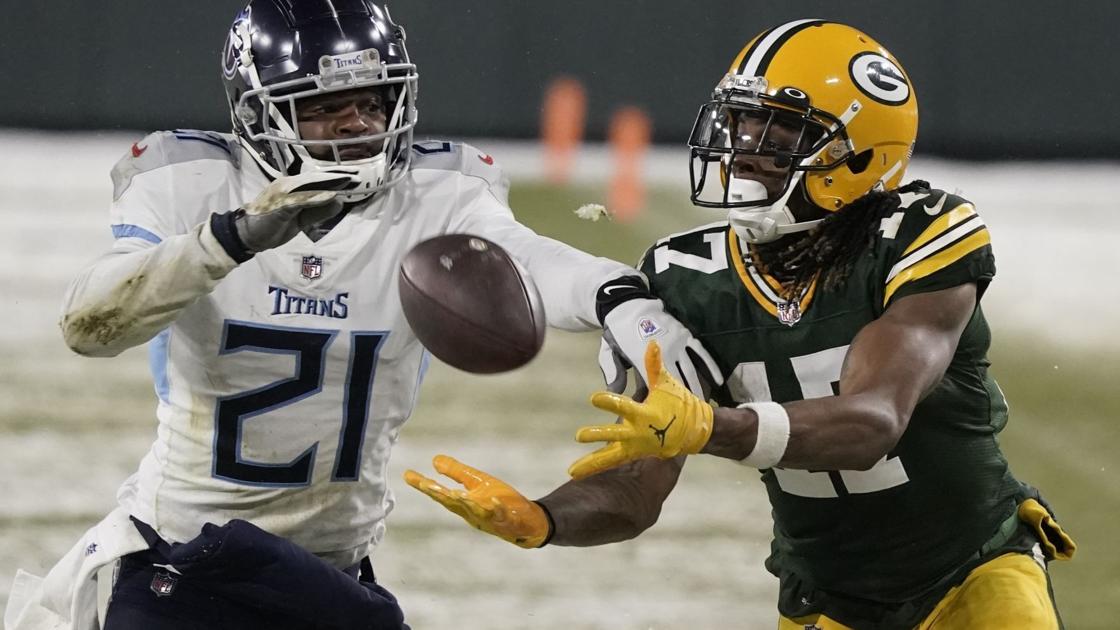 Madison.com 20 July, 2021 - 10:01am
Davante Adams was a first-team All-Pro selection last season. He made the Pro Bowl for the fourth time.
Marquez Valdes-Scantling has 97 receptions for 1,723 yards and 10 touchdowns since being drafted in the fifth round in 2018.
GREEN BAY — Perhaps, if everything was hunky-dory with his three-time NFL MVP quarterback, Green Bay Packers star wide receiver Davante Adams' contract situation would have garnered more public attention this offseason.
As it was, the fact Adams — coming off a first-team All-Pro season in which he caught 115 passes for 1,374 yards and 18 touchdowns last season despite missing 2½ games with a hamstring injury — is entering the final year of his contract did make some headlines, with a helping hand from Las Vegas Raiders quarterback Derek Carr. Carr, who was Adams' quarterback in college at Fresno State and remains one of his closest friends, made it very clear he intended to recruit Adams — hard — if the Packers don't lock him up with a long-term extension before free agency hits next March.
Of course, given the current soap opera involving Adams' other quarterbacking BFF, Aaron Rodgers, it's possible Adams might not want to stay in the only place he's ever called home in the NFL after the late Ted Thompson selected him in the second round of the 2014 NFL draft. Adams acknowledged multiple times during interviews to promote a nutrition company he's partnered with that the uncertainty involving Rodgers could influence whether he would re-up with the Packers.
"Potentially. Potentially. That's my guy," Adams told FOX Sports Radio. "Other than that 2017 season, when he (broke his collarbone), that's the only guy that I've played with.
"We've built up a special connection over the years that has put us both in really good positions in our career. Not that he needed me to come along for it, because he was already in that spot, but we've established a lot together. So, it would change a lot. Doesn't mean potentially I'd be gone, but I'd definitely have to do some extra thinking if my guy wasn't here."
There is no doubting Adams' immense talent. Set to turn 29 on Dec. 24, Adams broke Sterling Sharpe's franchise single-season reception record (112 in 1993) and tied Sharpe's 1994 club record for touchdown catches in a single season. Adams came up 145 yards shy of Jordy Nelson's single-season team yardage record (1,519 in 2014).
At the same time, the Packers have an onerous salary-cap situation for 2022 staring them in the face. While Adams' new deal could be structured to minimize the up-front costs and push those into future years when the salary cap is set to skyrocket with an enormous influx of new money from lucrative new TV deals, it's not out of the realm of possibility the Packers might decide they don't want to make a market-setting deal with Adams.
Adams is at the end of the four-year, $58 million extension he signed at the end of 2017 and is entering his eighth NFL season. For comparison, Nelson signed two extensions but was cut by GM Brian Gutekunst in March 2018 after 10 seasons in Green Bay with one year left on his contract.
A year later, Gutekunst made no effort to re-sign another of Rodgers' favorite targets, Randall Cobb, who played eight seasons in Green Bay and signed one extension before leaving in free agency in March 2019.
Before them, Thompson opted not to re-sign James Jones in March 2014 after seven seasons and one extension (the team brought Jones back in 2015 when Nelson suffered a torn ACL in an exhibition game that ended his season before it began) and tried to sign Greg Jennings to a second extension before the 2012 season, then offered him another deal in March 2013 before Jennings chose to sign with the Minnesota Vikings.
Complicating matters? None of the other receivers at the top of the Packers' rotation — Allen Lazard, Marquez Valdes-Scantling, Devin Funchess, Equanimeous St. Brown — are under contract beyond this season. And while one would think he'd have a deal before camp opens, wide receiver Amari Rodgers, a third-round pick from Clemson, was the only unsigned draft pick to start the week.
Asked in March if he wanted to get an extension done with Adams, Gutekunst was non-committal.
"He's obviously an extremely core part of our team, and he's such an important part of what we're doing on offense," Gutekunst said. "He had an incredible year and I think he's just at the top of his game — not only physically but just the way he sees the game. It's obviously really slow for him. He sees it. He's one of the best in the league right now. We'll kind of work toward those things as all these things come together with the different things we're going to have to do, but that's certainly an option."
Here's a closer look at the wide receiver position as the Packers prepare for training camp, which is set to kick off with the first full-squad practice on July 28:
17 Davante Adams: 6-foot-1, 215 pounds, 28 years old, eighth year from Fresno State.
13 Allen Lazard: 6-5, 227, 25, third year from Iowa State.
83 Marquez Valdes-Scantling: 6-4, 206, 26, fourth year from South Florida.
11 Devin Funchess: 6-4, 225, 27, sixth year from Michigan.
19 Equanimeous St. Brown: 6-5, 214, 24, fourth year from Notre Dame.
8 Amari Rodgers: 5-9, 212, 21, rookie from Clemson.
84 Reggie Begelton: 6-0, 200, 27, first year from Lamar.
86 Malik Taylor: 6-1, 220, 25, second year from Ferris State.
88 Juwann Winfree: 6-1, 210, 24, second year from Colorado.
16 Chris Blair: 6-2, 198, 23, rookie from Alcorn State.
80 Bailey Gaither: 6-0, 188, 24, rookie from San Jose St.
6 DeAndre Thompkins: 5-11, 188, 25, rookie from Penn State.
Although Gutekunst did add Amari Rodgers in the third round, he eschewed taking a wide receiver in Round 1 and instead opted for speedy Georgia cornerback Eric Stokes. Amari Rodgers fills a glaring need as a true slot receiver — something the Packers haven't had since letting Cobb walk after the 2018 season — but otherwise it's status quo at wideout.
To a degree, that's perfectly understandable given the way Lazard stepped up when healthy last season and how Valdes-Scantling resurrected his career after disappearing from the rotation almost altogether down the stretch of 2019. The return of Funchess, who opted out of last season due to COVID-19 concerns, bolsters the group, but it's still odd that virtually an entire position group is in a contract year.
"Obviously, going into 2022 we have some holes," Gutekunst acknowledged after the draft. "I do think there's some guys we're certainly going to try to bring back that are with our group now. We'll kind of see how that unfolds. We had some guys later in the draft that we were hopeful might still be there, but the draft kind of moves at its own speed and they weren't there when we were ready to pick."
While Adams was sidelined with that hamstring injury, Lazard had a monster game at New Orleans, setting career single-game highs for receptions (six) and yards (146). But he suffered a core muscle injury during that game, and he wasn't quite the same the rest of the year after that. Valdes-Scantling, meanwhile, went the other direction, rebounding from his late-season disappearing act in 2019 (one snap in the NFC Championship Game after starting the year as the No. 2 receiver opposite Adams) and early-season ball security issues (drops, one costly fumble) to become a big-time playmaker in the second half of the year.
With defenses geared to limit the damage Adams does, both will have to keep that arrow pointing up and deliver on an even higher plane in 2021.
"I definitely think the continuity's there with our guys — and the confidence," wide receivers coach Jason Vrable said. "It's more just understanding the ins and outs of our system. I think we're there. Our guys understand what needs to get done and they're locked in."
With multiple family members affected by COVID-19, Funchess, after signing a one-year prove-it deal with the Packers in free agency, opted out of the 2020 season. Having only played in one game in 2019 before a broken collarbone ended his season with the Indianapolis Colts, Funchess is eager to get back on the field. While he only attended the mandatory minicamp, he certainly looked the part in helmets and shorts. Now, he'll have to get his groove back after essentially two lost seasons.
"Last year, we were virtual before he opted out, so I never met him in person (until this year)," Vrable said. "He's had basically a year and a half to understand our playbook, so I think from that standpoint, he should be great. I'm excited about obviously his physical attributes, but also just kind of his intensity and toughness that I think he will bring to the room."
Skipping virtually all of the non-mandatory on-field work this offseason, the receivers at the top of the depth chart didn't get much work with second-year quarterback Jordan Love, who would apparently take over if Aaron Rodgers no-shows for camp and his distaste for the front office bleeds into regular-season play. While they surely have nothing against Love, no doubt it would have benefited all of them to catch more passes from him this offseason, even given the light workload of those practices.
If Rodgers stays away, that group will have to get acclimated to the kid in a hurry, though passing game coordinator Luke Getsy downplayed the impact the receivers' offseason absence might have on their connection with Love.
"It doesn't matter as much because mostly everything you do is without interruption (in offseason practices). Most of the stuff you do is on air or (soft coverage)," Getsy said. "It's still important to get that chemistry, to feel a receiver the way that they drop or the way that they're going to move. Those nuances are huge for a quarterback, so I don't want to downplay that in any regard. But (Love) is in the phase of identifying the footwork that matches a concept that matches a route. The more comfortable he gets with that, then now the next step would be then to let me get more comfortable with the way that I throw the ball to a particular person."
Check out photo galleries from every game of 2020 through the end of the regular season and the playoffs.
Wisconsin State Journal photographer Steve Apps captured all the action from Lambeau Field as the Green Bay Packers fell to the Tampa Bay Bucc…
Wisconsin State Journal photographer Steve Apps captured all the action from Lambeau Field as the Green Bay Packers defeated the Los Angeles R…
The Green Bay Packers took care of business Sunday, securing the top seed in the NFC playoffs and a first-round bye with a 35-16 victory over …
The Green Bay Packers jumped out to an early lead and didn't let up en route to a 40-14 victory over the Tennessee Titans Sunday night at a sn…
The Green Bay Packers withstood a late challenge from the Carolina Panthers to hold on for a 24-16 victory Saturday night at Lambeau Field in …
It wasn't always smooth sailing Sunday at Ford Field, but the Green Bay Packers held on for a 31-24 victory over the Detroit Lions to clinch t…
Wisconsin State Journal photographer Steve Apps captured all the action from Lambeau Field Sunday as Aaron Rodgers turned in another MVP worth…
The Green Bay Packers were in control from start to finish Sunday night at Lambeau Field as they dispatched the Chicago Bears 41-25 to earn th…
The Green Bay Packers' 14-point halftime lead vanished quickly as the Indianapolis Colts stormed back in the second half to take control en ro…
Wisconsin State Journal photographer Steve Apps captured all the action from Lambeau Field as the Green Bay Packers defeated the Jacksonville …
The Green Bay Packers jumped out to an early lead and didn't let up Thursday night as they cruised to a 34-17 victory over the San Francisco 4…
Wisconsin State Journal photographer Steve Apps captured all the action from a wind-swept Lambeau Field Sunday afternoon as the Minnesota Viki…
Coming off their first loss of the season, the Green Bay Packers returned to early season form Sunday as quarterback Aaron Rodgers and wide re…
Green Bay Packers quarterback Aaron Rodgers threw two interceptions within a three-pass span of the second quarter as the Tampa Bay Buccaneers…
Despite missing a few offensive weapons, Green Bay Packers quarterback Aaron Rodgers continued his outstanding early season play as the undefe…
Green Bay Packers quarterback Aaron Rodgers threw for 283 yards and three touchdowns as Green Bay defeated the New Orleans Saints 37-30 on Sun…
Wisconsin State Journal photographer Steve Apps captured all the action as the Green Bay Packers came back from an early 11-point deficit to b…
Quarterback Aaron Rodgers was in top form Sunday as the Green Bay Packers defeated the Minnesota Vikings, 43-34, at U.S. Bank Stadium in Minne…
From a controversial trade up the draft board to acquire Utah State quarterback Jordan Love in the first round to the addition of some much-ne…
From the Green Bay Packers' season opener against the Vikings in Minnesota to their regular-season finale against the Bears in Chicago, get th…
Jason Wilde breaks down the Green Bay Packers' roster by position in a nine-part series, looking at the team's depth, competitions for playing…
Get local news delivered to your inbox!
Davante Adams was a first-team All-Pro selection last season. He made the Pro Bowl for the fourth time.
Marquez Valdes-Scantling has 97 receptions for 1,723 yards and 10 touchdowns since being drafted in the fifth round in 2018.
Get up-to-the-minute news sent straight to your device.
Zone Coverage 20 July, 2021 - 10:01am
What isn't cemented is the offensive line. Uncertainties abound up front, many of them involving where exactly Matt LaFleur will put Elgton Jenkins and Billy Turner to start the year. And it's the versatility of both players that might save Green Bay early on in the regular season.
Replacing a first-team All-Pro usually doesn't happen with the snap of a finger. The Packers will try to do just that this year after Corey Linsley joined the Los Angeles Chargers in free agency. The move was expected; Linsley was due a big payday, and the Packers didn't have much cap flexibility. It become a foregone conclusion once Green Bay re-signed Aaron Jones.
Green Bay had another All-Pro last year, left tackle David Bakhtiari. This was the fifth time in Bakhtiari's career he was named an All-Pro, and the second time on the first team. But as everyone knows, Rodgers' blindside protector went down late in the season with a torn ACL and his timetable for a return in 2021 is still unclear.
That's two All-Pros who could be missing from the jump this year.
Elgton Jenkins played all five positions across the offensive line in some capacity last year. Not only that, he started at least one game at tackle, guard, and center. To put a cherry on top, Jenkins excelled wherever he was lined up along on the offensive line.
It's one thing to be able to plug in across the offensive line, but Jenkins resides on a whole other plane of existence with his capacity to line up fairly flawlessly wherever he's needed. That sort of versatility top-tier ability across the line is unheard of in the NFL. Yet, Jenkins can do it.
Billy Turner was an under-the-radar free-agent scoop-up back in 2018 for the Packers, and he's been an essential part of the offensive line since he arrived.
In 55 career starts, Turner has started: 34 games at right guard, eight games at left guard, eight games at right tackle, and five games at left tackle.
What's most intriguing about those numbers is that Turner has started way more frequently at guard, but offensive line coach Adam Stenavich thinks he's better at tackle.
"I've always felt Billy's best position was tackle, in general," said offensive line coach Adam Stenavich. "When we could move him out there, I felt better having him out there. Him going to left tackle, he's played a lot of different positions over his career. … He's a pretty reliable guy in general. If he can get his mind right that week for whatever position he's going to play, I feel really good about him out there doing his thing and being productive."
His own coach would prefer him at tackle, but with Green Bay in a pinch last year following multiple injuries across the line, Turner was able to kick in to the guard spot and flourish.
Entering training camp, Linsley is gone and who knows if Bakhtiari has a realistic shot at starting Week 1 against the New Orleans Saints.
Based on how the line was shuffled out in minicamp, LaFleur could opt to start rookie second-round pick Josh Myers at center from the get-go. The Ohio State product has the makeup of a potential 10-year starter at center in the NFL. But to expect him to step in and try and fill the shoes of Linsley without experiencing any hiccups is unrealistic. This is where being able to put Turner and Jenkins anywhere can play such a vital role in the opening weeks of the season.
Linsley's spot will likely go to the rookie, but Jenkins or Turner could be kicked out to left tackle to protect Rodgers' (or Jordan Love's) blindside until Bakhtiari is able to return. And having not one but two options to do so is incredibly important for this offense.
Guys like Rodgers, Davante Adams, and Aaron Jones get the highlight-reel plays everyone salivates over, while those big fellas up front don't get enough recognition. What Jenkins and Turner bring to the table makes things far easier for LaFleur and everyone else on that offense.
Green Bay's offense doesn't enter the season beset by uncertainties (excepting, of course, The Big Question Mark at quarterback), but the main reason to expect consistency on their overhauled line is the versatility of Elgton Jenkins and Billy Turner.
Nearly 16 months after signing with the Green Bay Packers, last season's covid opt-out Devin Funchess is ready to make his presence felt in the Packers organization. […]