NBC Sports 17 July, 2021 - 08:00pm
The victory propelled the Phillies over the .500 mark for the first time since June 13.
It didn't take long for the day to turn sour, however.
Just about 40 minutes, to be exact.
Zach Eflin threw the first pitch of the nightcap to Miami leadoff man Jazz Chisholm. 
The season's most consistent weakness bit the Phillies early and they went on to lose the second game, 7-0, and fall back to .500.
The Phils had just two hits in the nightcap, a double by J.T. Realmuto in the first inning and a single by Luke Williams in the seventh and final inning.
"We just never got anything going," manager Joe Girardi said. "We weren't able to do much in the second game, unfortunately. You win the first one, you want to get greedy and we weren't able to capitalize."
One batter after Gregorius' game-opening error, Starling Marte launched a hanging breaking ball from Eflin over the centerfield wall for a two-run homer. Those turned out to be the only runs the Marlins needed. Right-hander Jordan Holloway pitched five no-hit innings for the win.
The Phillies were without one of their big guns in Game 2. Bryce Harper was treated for dehydration after Game 1 and did not play in the nightcap. The temperature at the start of Game 1 was a stifling 95 degrees.
Girardi said Harper was available to pinch-hit in Game 2 and will be ready to play Saturday night.
The Phils came into Game 2 on a high. Jankowski drove in four runs and Moore struck out nine as the Phils won the opener to run their record to 45-44.
The momentum seemed to vanish with Gregorius' error in the first inning of the nightcap.
Did the error change the complexion of the game?
"Maybe it does, maybe it doesn't," Girardi said.
"We get paid to be able to pitch through stuff like that and have each other's backs," Eflin said. "Unfortunately, I wasn't able to pick Didi up in that situation."
Eflin gave up six hits and six runs over 3⅔ innings. He walked two and hit a batter. 
The strength of the Phillies team is the top three in the starting rotation, but the record with Eflin, Zack Wheeler and Aaron Nola on the mound is a disappointing 26-28.
"It's frustrating," Girardi said. "Today, Zach's stuff just wasn't sharp. He wasn't sharp and we didn't score runs. That's a bad combo."
Eflin said he had trouble with his delivery mechanics.
"I felt like I was searching the whole time," he said. "That's not me. That's not what I do. This doesn't sit well with me."
The Phils will turn to Vince Velasquez for the third game of the series Saturday night and Wheeler will pitch the series finale Sunday.
It's imperative that Velasquez give his team a good one because the Phillies need to continue to win series -- they've won three in a row -- if they are going to chase down the New York Mets in the NL East.
"This next two weeks is really important because I think it determines as we move toward the trading deadline what we're going to do," Girardi said.
Subscribe to Phillies Talk: Apple Podcasts | Google Play | Spotify | Stitcher | Art19 | Watch on YouTube
The Good Phight 17 July, 2021 - 08:00pm
The former Phillies ace may very well be washed up, but there are still reasons to give him a chance.
However, I want to provide a different perspective on the matter, because – despite all evidence to the contrary – I still want the Phillies to consider Hamels.
I'm not delusional. I know that Cole Hamels is unlikely to be much of a difference-maker, especially considering his age, his recent shoulder injury, and his poor performance over the final two months of 2019. There's also the fact that he didn't look spectacular during his showcase yesterday, and he'll take another month to get back into major league shape.
Averaged 88.5 and touched 90 with poor control, but hey this is the start of his spring training is really not appealing. Do you sign him now and hope he is built up by mid August, if you are the Phillies you can't wait that long https://t.co/RkrrvTtCTh
Obviously, the Phillies shouldn't sign Cole Hamels if he doesn't look like a major league-caliber pitcher anymore. If he is simply bad now, it's impossible to make a case in his favour. But if Hamels looks good enough that any contending team deems him worthy of a major league contract (and rumor has it he is already receiving interest), then the Phillies should absolutely be in the mix to sign him. Here's why.
Prior to his strong outing yesterday in Miami, Matt Moore ranked last in FIP among National League starting pitchers (min. 5 games started). Chase Anderson ranked second-last, while Vince Velasquez ranked tenth-last out of 93 eligible pitchers. And even after Moore's 9-strikeout performance against the Marlins, his FIP as a starter is still a disastrous 5.61.
In other words, the Phillies are already scraping the absolute bottom of the barrel when it comes to the back of their rotation. If Cole Hamels looks good enough that an MLB team is willing to offer him a contract, then it's quite unlikely he could be any worse than what the Phillies already have. Moreover, Hamels comes with more upside than Velasquez, Anderson, or Moore. He may be 37 and coming off an injury, but he's only two years removed from putting up a 2.98 ERA, 3.59 FIP, and 4.09 xFIP in 17 starts over the first half of 2019.
The Phillies need to make some major improvements if they want to seriously compete with the Mets for the NL East crown, and it's unlikely that Hamels will represent a major improvement. But signing Hamels won't stop them from making more significant acquisitions.
The Phillies need to upgrade their bullpen, their starting rotation, and their offense. They probably don't, however, have the prospect capital or the payroll flexibility to make major upgrades in all three areas. Dave Dombrowski's biggest acquisitions at the trade deadline could be a couple of bullpen arms, an impactful bat, and even a decent fourth starter, and the Phillies would still have room to slot Cole Hamels into the fifth spot in the rotation (with Vince Velasquez and Bailey Falter serving as long relievers and spot starters).
While we don't know exactly how much money John Middleton is willing to add to the payroll, we know that Dombrowski doesn't have a limitless budget to work with. Cole Hamels will not command very much money, considering his age, injury history, and the fact that he'll only be able to make a handful of starts. And more importantly, there's a good chance that he will bring in more money to the Phillies than he will cost.
Okay, I should clarify that I know very little about the economics of baseball. But if there is any player out there who can earn money for this franchise, it's Hamels. Cole Hamels pitching for the Philadelphia Phillies will bring thousands of fans out to the ballpark and millions more to the TV broadcast. He'll also be a goldmine in terms of the advertising.
And speaking of advertising, Hamels will surely be able to earn more money in sponsorship deals if he signs in Philadelphia than if he were to sign in any other city. The Phillies could use that as a negotiating tool to drive his price down even further,
This might be the most important point to me, although perhaps it's the least rational. I know that Hamels might stink, but if he doesn't, it would be so, so incredible. It's hard to find the words to describe how exciting it would be to watch Cole Hamels have a strong start in Phillies pinstripes. And to see the Phillies finally end their postseason drought with Hamels as a veteran presence at the back of the rotation? That would make for one of the most magical Phillies stories of my lifetime.
To me, that kind of payoff is worth the risk, no matter how unlikely it may be.
One thing I've really enjoyed about the recent Cole Hamels discourse is seeing so many fans express their attachment to the human side of baseball. I was pleasantly surprised to see so many people commenting on Ethan's article saying that they would want Hamels on the team even if he isn't very good anymore.
Obviously, winning matters to me. However, what I really want is to watch a winning Phillies team full of players that I have an emotional attachment to. For example, I want the Phillies to win with homegrown success stories, like Rhys Hoskins and Zach Eflin, and likeable veterans like Jean Segura and Andrew McCutchen. It bothers me when I see fans call for all four of those players to be traded, because I care about those guys and I want to watch them play for the Phillies.
Cole Hamels is both a homegrown Phillies success story and a likeable veteran, and there's no one I would rather watch play for the Phillies once again. Hamels would make this team more enjoyable to watch, and ultimately, isn't that what baseball is all about?
I know it's a long shot. I'm perfectly aware of all the reasons that Hamels might not be good anymore. And if he truly isn't a competent major league, then no, I don't want the Phillies to sign him.
All I'm really trying to say is that it's not preposterous to want Cole Hamels to return to Philadelphia. So to all the fans out there who still want to give Hamels a shot – and I know how many of you there are – I hear you.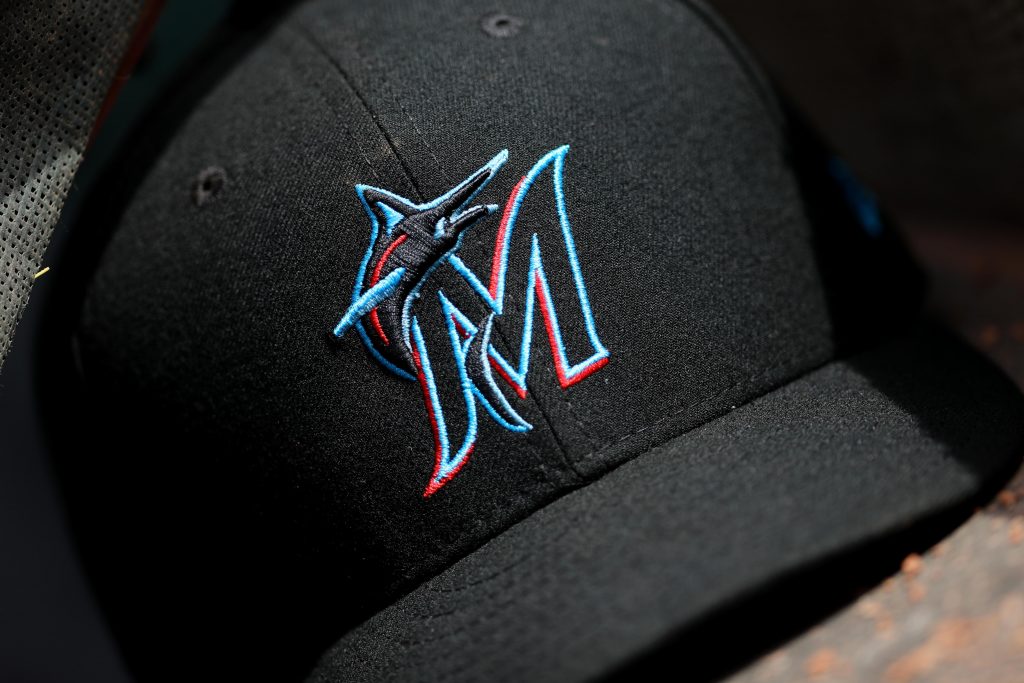 MLB Trade Rumors 17 July, 2021 - 08:00pm
The latest coronavirus-related news around baseball:
Was there some kind of virus party just before the AS break? Seems like number of players out has jumped way up last cpl days over what there was earlier in season.
Somehow, this all seems like Rob Manfred's fault. In all fairness, I've taken to blaming Rob Manfred for everything that goes wrong in my life.
advanced metrics indicate he's the culprit at a .782 clip.
That's SO FUNNY!!!! HAHAHAHAHAHA! I'm so glad you posted that absolutely hilarious comment! Now go watch a flat earth video.
I understand. I blame him too.
breaking news: people are sometimes in the same place at the same time
People gathered with family members across nation maskless. Lots were probably lying about being vaccinated. Or people didn't care.
Every major spike has been after a holiday.
And after looting, rioting, vandalizing, assaulting or otherwise destroying major cities across the country in large groups, maskless.
Just which major cities were "destroyed "? I think I missed that
It's because they started testing again. They weren't testing every day.
MLB Trade Rumors is not affiliated with Major League Baseball, MLB or MLB.com