The Good Phight 29 August, 2021 - 08:50am
This is how a game against a last place team should go
The Phillies haven't been all that good lately about getting off to early leads, but they jumped out to a 2-0 lead in the first inning. It shouldn't be surprising that Bryce Harper (sacrifice fly) was involved in the scoring, but it was somewhat of a surprise that Didi Gregorius was as well. Didi was 3-4 on the night with two RBIs, and considering the Phillies are forced to put him near the middle of the order, it would be great if he started hitting like a middle of the order bat should hit.
The Phillies weren't content to sit on that lead as they used back-to-back home runs in the third to extend the lead to 4-0.
They tacked on three more runs in the eighth, but considering the quality of pitching they received, those runs weren't needed. Kyle (not Paul) Gibson continued to pitch well since coming over in a midseason trade. With his defense actually making plays behind him, he recorded a lot of ground ball outs in his six shutout innings.
Three relievers combined to preserve the shutout. It was an especially strong outing for Jose Alvarado, who looked like an actual pitcher rather than someone who just throws the ball as hard as he can - which is admittedly, really hard - with no idea where it's going.
Jose Alvarado sets down the D-Backs 123 in the 7th inning!#Phillies #RingTheBell pic.twitter.com/touX50wemM
The Phillies now have a chance to win the series on Sunday, which is something they really should be able to do when facing an opponent like the Diamondbacks. Will they actually do so? We'll see.
The Philadelphia Inquirer 29 August, 2021 - 08:50am
The Phillies still have a lot to overcome in the final five weeks of the season, but imagine how much daunting their playoff push would feel if it wasn't for Kyle Gibson.
Hours after manager Joe Girardi said Zach Eflin's chances to return this season are slimmer than before, Gibson turned in six scoreless innings Saturday night in a 7-0 win over the Arizona Diamondbacks that pushed the Phillies back over .500. Losing Eflin is a blow, but it's an easier punch to absorb thanks to the trade-deadline addition of Gibson.
The right-hander struck out three, walked none and allowed just three hits. He recorded half of his outs on the ground and has a 1.93 ERA in five starts since joining the Phillies. Gibson has done more than just hold his own. He's steadied a rotation that could have become razor thin after Eflin's knee injury. His addition looks better with each start.
"Oh, definitely," Girardi said. "It's an addition for this year, obviously, which is really important and for next year. He just has such a feel for pitching and using both sides of the plate with all of his pitches. He doesn't beat himself. He goes about his business the right way and he's always prepared. I think it's a really good addition."
The Phillies entered Saturday 5 ½ games behind Atlanta and FanGraphs only gave them a 12.6% chance to make the playoffs. But there's still 33 games remaining. Performances like Gibson's can give hope to even the unlikeliest of playoff pushes.
"We have a really veteran team where mindset-wise is in a really good spot," Gibson said. "I think the comeback, walk-off win on Friday was great for us. We showed a lot of fight. We showed a lot of grit. I think that's how we're going to have to be. Just because it's the Diamondbacks, the Marlins, the Nationals, or whoever it is, teams want to be spoilers. Teams want to disappoint the teams who are trying to make the playoffs. Every night we take the field, it's going to be a dogfight. It doesn't matter who it is. With a veteran team, I like our chances to win those dogfights."
Gibson retired 12 of the first 13 batters he faced before his pitch count was spiked by throwing 23 pitches in the fourth inning. Nick Ahmed battled Gibson for nine pitches but Gibson won with a groundout. An inning later, Josh Rojas saw 11 pitches before Gibson ended it with a groundout.
"There have been some times earlier in my career where those at-bats ended with walks and I don't think there's anything worse than those longer at-bats ending in a walk," Gibson said. "Those long at-bats take up pitches but it's a good feeling because it kind of showed me where my pitch execution is and what level it is that day. Sometimes, those end up taking an inning off your outing like they did tonight but in big games that we need to win, I'm not too disappointed about them."
Gibson faced some long at-bats but never seemed to be in real trouble. Gibson, like he has been for the last month, was a steady presence.
"We had some uncertainty in the rotation and then we put Ranger Suarez in there and it gave us a little more. Then we acquired Kyle and it gave us a lot more," Girardi said. "You have to be able to run out a starter who is going to give you a chance to win every night. I feel like we're doing that right now."
Girardi said after Friday night's win that the Phillies will need more than just Bryce Harper and J.T. Realmuto to carry the offense after Rhys Hoskins was lost for the season. He didn't have to wait long to see those other contributions.
"You need your whole lineup to hit, at times," Girardi said. "Everyone is not going to hit at the same time but they all need to find a way to contribute. When you have more than one or two guys and you have five or six like we did tonight, you put up big numbers."
Jean Segura had three hits and hit back-to-back homers in the third with Odúbel Herrera, who had two hits. Didi Gregorius doubled three times and drove in a pair of runs. Segura is 7 for 12 in his last three games, a sign that he might be heating up. Gregorius has been hitting the ball hard lately but wasn't finding much luck. The Phillies hope Saturday was the start of his fortune shifting.
Rafael Marchan will likely see a good amount of playing time in September and his Saturday night was a good first impression after returning from triple A. The 22-year-old is a strong defender and seemed to call a good game for Gibson.
"I think he did a great job," Gibson said. "I think it's a tough assignment to just get thrown into a game and try to figure out a starting pitcher who you haven't caught in spring training, you haven't caught a bullpen, nothing. We hadn't even played catch before I threw him the first fastball warming up. For him to kind of learn how my sinker moves, how my changeup moves, how all these pitches play together, he's only going to get better at it."
He's back with the Phillies while Andrew Knapp is on the COVID-19 injured list and should remain with the Phillies in September while J.T. Realmuto spends time at first base. The Phillies will likely select either him or Knapp as Realmuto's backup in 2022.
"Gibby is fantastic and he took care of the kid but Gibby is the kind of guy who throws every pitch so finding out exactly what he wants to do is hard," Girardi said. "A lot of times, you'll have the right pitch but the wrong location. They worked well together. I give Marchy a lot of credit. That's probably the most creative starter we have in a sense. He got thrown into the fire right away."
It wasn't hard to see why Bryce Harper was so frustrated after grounding out to end the fifth inning. Harper just missed a hanging curveball and grounded it to second base instead of driving the pitch out of the park. In the first, Harper connected on a changeup but his bat snapped so he had to settle for a 300-foot sacrifice fly. The Phillies hit Diamondbacks starter Humberto Mejia for six innings and Harper missed his chances.
So it was understandable when he ripped his batting helmet off and smashed it against the ground after running through the first-base bag. Harper got his redemption in the eighth as he drove a ball down the left-field line that he turned into a double by hustling as it bounced off the front-row rail.
Gibson's 99 pitches caused him to leave after six innings, forcing the bullpen to finish off the final nine outs. Jose Alvarado handled the seventh, Hector Neris pitched the eighth, and Sam Coonrod tackled the ninth. Alvarado struck out two of the three batters he faced while Neris struck out the side. Girardi did not use Archie Bradley, who he said before the game is still dealing with a fatigued shoulder.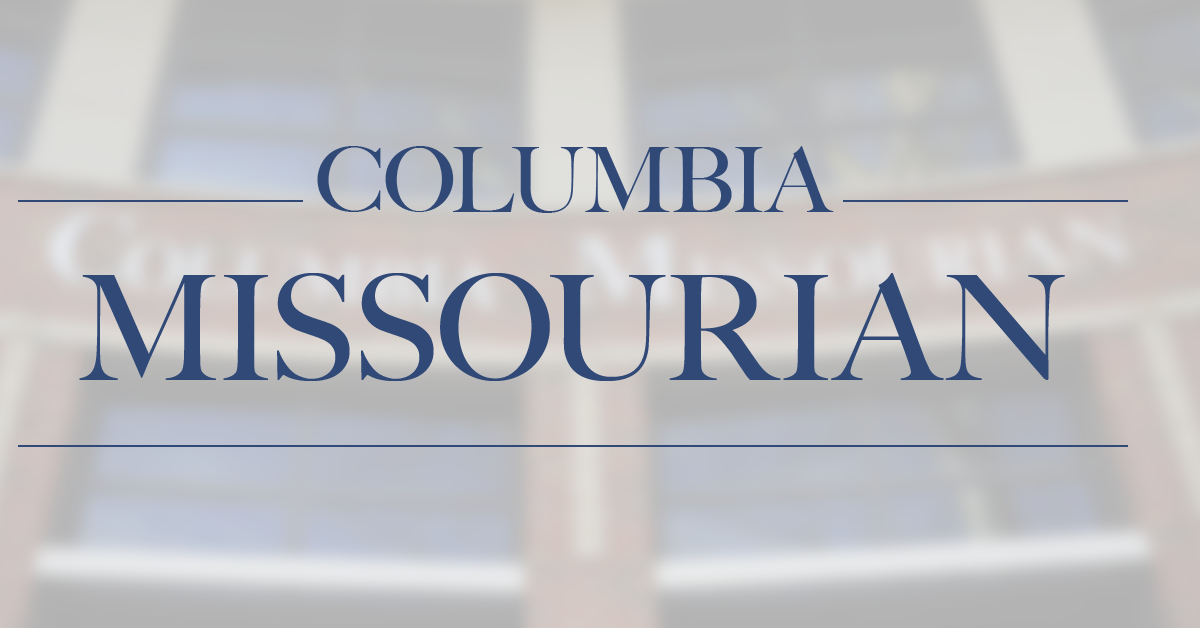 Columbia Missourian 29 August, 2021 - 08:50am
2 runs, 3 hits, 0 errors, 1 left on. Phillies 2, Diamondbacks 0.
Diamondbacks sixth. Nick Ahmed singles to left field. Bryan Holaday pinch-hitting for Taylor Widener. Bryan Holaday pops out to Freddy Galvis. Josh Rojas triples to deep right field. Nick Ahmed scores. Josh VanMeter out on a sacrifice fly to left center field to Travis Jankowski. Josh Rojas scores. Pavin Smith lines out to center field to Travis Jankowski.
2 runs, 2 hits, 0 errors, 0 left on. Diamondbacks 2, Phillies 2.
Phillies seventh. Andrew McCutchen pinch-hitting for Connor Brogdon. Andrew McCutchen walks. Odubel Herrera reaches on error. Andrew McCutchen to second. Fielding error by Nick Ahmed. Jean Segura grounds out to shallow infield, Josh VanMeter to Christian Walker. Odubel Herrera to second. Andrew McCutchen to third. Bryce Harper is intentionally walked. J.T. Realmuto singles to center field. Bryce Harper to third. Odubel Herrera scores. Andrew McCutchen scores. Didi Gregorius grounds out to second base. J.T. Realmuto out at second.
2 runs, 1 hit, 1 error, 1 left on. Phillies 4, Diamondbacks 2.
Diamondbacks ninth. Pavin Smith singles to right field. Christian Walker homers to center field. Pavin Smith scores. David Peralta strikes out swinging. Daulton Varsho pops out to Freddy Galvis. Jake McCarthy called out on strikes.
2 runs, 2 hits, 0 errors, 0 left on. Diamondbacks 4, Phillies 4.
Diamondbacks tenth. Nick Ahmed out on a sacrifice bunt to shallow infield, Freddy Galvis to Jean Segura. Jake McCarthy to third. Ketel Marte homers to center field. Jake McCarthy scores. Josh Rojas called out on strikes. Carson Kelly pinch-hitting for J.B. Wendelken. Carson Kelly flies out to deep center field to Travis Jankowski.
2 runs, 1 hit, 0 errors, 0 left on. Diamondbacks 6, Phillies 4.
Phillies tenth. Didi Gregorius strikes out swinging. Brad Miller homers to right field. J.T. Realmuto scores. Freddy Galvis grounds out to first base to Christian Walker. Travis Jankowski strikes out swinging.
2 runs, 1 hit, 0 errors, 0 left on. Diamondbacks 6, Phillies 6.
Phillies eleventh. Ronald Torreyes pinch-hitting for Enyel De Los Santos. Ronald Torreyes reaches on a fielder's choice to shallow infield. Travis Jankowski out at third. Odubel Herrera singles to right field. Ronald Torreyes to second. Jean Segura singles to right field. Odubel Herrera to second. Ronald Torreyes scores.
1 run, 2 hits, 0 errors, 2 left on. Phillies 7, Diamondbacks 6.
Copyright 2021 Associated Press. All rights reserved.
There was plenty of activity around MU and Columbia over the summer. Read this special section to catch up on what you missed.
Success! An email has been sent to with a link to confirm list signup.
Error! There was an error processing your request.
Receive top local news and columns every morning. (View a sample.)
Receive a roundup of the news of the day each evening. (View a sample.)
During prep football season, receive an email previewing Friday's games every Friday morning. On Saturday morning, you will receive a recap of the games.
Get the latest Mizzou, local preps and other sports headlines every day. (View a sample.)
Error! There was an error processing your request.
Receive top local news and columns every morning. (View a sample.)
The Arizona Republic 29 August, 2021 - 08:50am
After giving up a slew of runs in the late innings on Thursday night, the Diamondbacks' bullpen had another ugly night on Friday, with right-handers Matt Peacock, Tyler Clippard and Taylor Clarke permitting five runs combined over the final five innings of a 7-6, 11-inning loss to the Phillies at Citizens Bank Park.
Are you a sports fan? Stay in the know. Subscribe to azcentral.com today.
"This one hurts," said Clippard, who gave up a game-tying, two-run shot to Brad Miller in the bottom of the 10th inning. "It's frustrating, man. Definitely felt like a game we should have won. We played well. I just didn't get it through the finish line. It's frustrating. You sleep it off, show up to the ballpark and clear your mind and do it again."
It is hard at this point even to pinpoint more than a couple of pitchers whose jobs in next season's bullpen appear even relatively secure. Clarke seemed to have that designation — and might still — but he has not pitched consistently well since returning earlier this month from a shoulder issue.
"We're going to continue to evaluate," Lovullo said. "We want to put guys out there and give them opportunities to evaluate them and see where we're going."
On Thursday, defensive miscues opened the door for the Phillies to score five times in the ninth inning, turning an apparent blowout into an escape-job victory. The Diamondbacks made two costly errors, making all of the runs unearned, but relievers Brett de Geus and Noe Ramirez did not do much to bail out their defenders.
The defense cost them again on Friday. In the seventh, shortstop Nick Ahmed clanked a routine ground ball, and J.T. Realmuto made the Diamondbacks pay three batters later when he shot a two-run single into center off Peacock.
"We did enough offensively to win this game," Lovullo said. "We've just got to close the deal."
NBC Sports 29 August, 2021 - 08:50am
Centre Daily Times 29 August, 2021 - 08:50am
Orlando Sentinel 28 August, 2021 - 08:26pm
Jean Segura and Odubel Herrera homered for the Phillies, who entered play 5 games behind the first-place Atlanta Braves in the NL East. Eight of Philadelphia's 12 hits went for extra bases.
Bryce Harper doubled and drove in a run, Segura had three hits and Gregorius had a pair of RBIs.
Gibson (10-5) allowed three hits, struck out three and walked none. The 33-year-old right-hander is 4-2 with a 3.16 ERA in six appearances, five of them starts, since the Phillies acquired him from Texas at the trade deadline.
Jose Alvarado, Hector Neris and Sam Coonrod finished the shutout by combining to allow one hit with six strikeouts in three innings in relief.
Herrera led off the first with a double, Segura singled and Harper had a sacrifice fly off Humberto Mejia (0-1).
The first of Gregorius' two RBI doubles made it 2-0 later in the inning. Gregorius also had three doubles one other time, on Sept. 22, 2014.
Herrera and Segura hit back-to-back homers in the third.
Mejia, a 24-year-old rookie making his second start this season and fifth of his career, settled down after the shaky beginning. He exited after six innings, allowing four runs on eight hits with three strikeouts and a walk.
Harper upped his RBI total this month to 21 and also showed some frustration in the fifth when he slammed his helmet hard to the ground beyond first base after grounding out to end the frame.
Diamondbacks: RHP Luke Weaver has cleared COVID-19 protocols and can resume rehabbing. Weaver (right shoulder strain) has been out since May 16. He is 2-3 with a 4.50 ERA in eight starts.
Phillies: C J.T. Realmuto was not in the lineup. He was scheduled to have Friday off but was pressed into duty when C Andrew Knapp was placed on the COVID-19 injured list about 45 minutes before the scheduled game time. After Friday's game, Segura hinted that Realmuto was dealing with a shoulder issue. Manager Joe Girardi downplayed that assessment prior to Saturday's game, indicating that it was just a day off for his catcher who is experiencing normal wear and tear.
Arizona LHP Madison Bumgarner (7-8, 4.17) is scheduled to face Phillies LHP Ranger Suarez (5-4, 1.46) in the conclusion of the four-game set on Sunday afternoon.
Copyright © 2021, Orlando Sentinel
If you are a California Resident, the California Consumer Privacy Act ("CCPA") gives you the right to opt out of the sale of your personal information ("PI").
The opt-out on this page applies only to targeted advertising. To opt out of other sales of PI, please click here
As our Privacy Policy states, we and third-party advertising partners use technology to collect information (e.g., device IDs, advertising IDs, usage activity), and may share this information with third parties, to deliver interest-based ads. CCPA may consider some of these activities to be "sales" of your PI. The third parties ("Downstream Participants") may "re-sell" this PI.
To opt out of sales of PI by this website for targeted advertising use the below OPT-OUT TOOL
To opt out of re-sales by Downstream Participants, visit their digital properties listed at https://www.iabprivacy.com/optout.html. We are not responsible for this information or Downstream Participants' privacy statements or compliance.
Opting out does not mean you will stop seeing ads – they just may be less relevant to you.
In addition, you may continue to receive ads tailored to your interests, including based upon personal information not sold by us, sold by us before you opted out, or sold by sources from which you have not opted out.
To learn more about interest-based advertising across sites and additional opt-out choices, visit one or more of the following industry opt-out links: http://optout.aboutads.info/ http://optout.networkadvertising.org/ http://www.aboutads.info/appchoices and/or our Privacy Policy.
These cookies are essential in order to enable you to move around the website and use its features. These are all the cookies without which the website could not perform basic functions. You can set your browser to block or alert you about these cookies, but some parts of the site will not then work.
Opting out does not mean you will stop seeing ads – they just may be less relevant to you. In addition, you may continue to receive ads tailored to your interests, including based upon personal information not sold by us, sold by us before you opted out, or sold by sources from which you have not opted out. To learn more about interest-based advertising across sites and additional opt-out choices, visit one or more of the following industry opt-out links: http://optout.aboutads.info/, http://optout.networkadvertising.org/ and http://www.aboutads.info/appchoices and/or our privacy policy. Please also note: • That this opt-out is device and/or browser based. You must opt out on each device and each browser where you want your choice to apply. • This opt-out is also website-specific. You must opt out on each Tribune Publishing Company website where you want your choice to apply. • Your opt-out will not be recognized if you are in private, incognito or a similar mode. • Opt-outs may be stored via cookies. Clearing cookies will delete your opt-out, and you will need to opt out again for your choices to be effective. • This opt-out does not apply to our mobile apps. To opt-out in the mobile app environment, please click on the "Do Not Sell My Info" link in the Settings menu of our mobile app. • Tribune Publishing Company does not maintain or control this opt-out mechanism and is not responsible for its operation. These rights only apply to California residents, and if we reasonably determine you are not a California resident your selection may be reset.
These cookies collect information about how visitors use the website, for instance which pages visitors go to most often, and if they get error messages from web pages. These cookies don't collect information that identifies a visitor. All information these cookies collect is aggregated and therefore anonymous. It is only used to improve how a website works.