Is New World on ps5?
Can the PS4 or PS5 reach the New World? Unfortunately, PlayStation players won't be able to join New World at launch. The game is only available on PC, and Amazon Games has not made any statements about plans to port it to other platforms. Game RantIs New World Coming to PS4/PS5? | Game Rant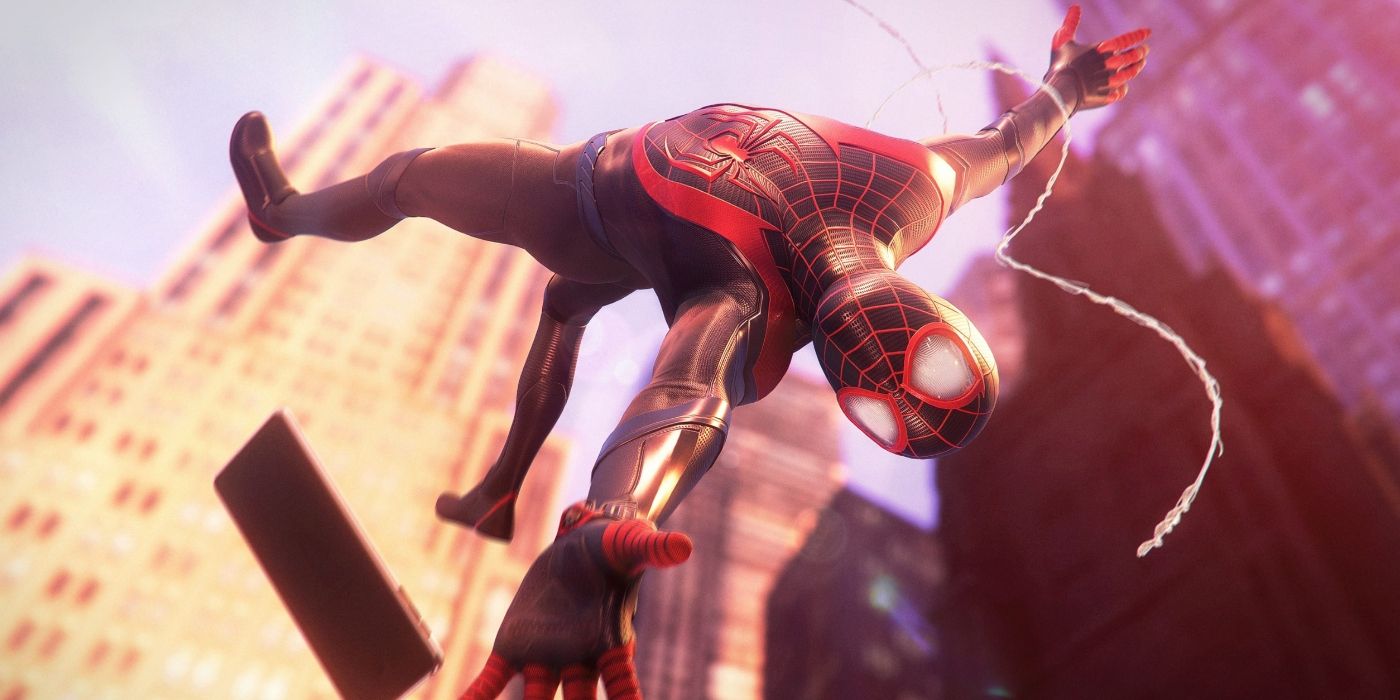 GameRant 21 July, 2021 - 12:35pm
The digital marketplace is offering players a lineup of over 1,200 reduced titles, with the sale lasting for four weeks, concluding on August 18. They'll be able to grab several notable PlayStation 4 and PlayStation 5 games, with some of the biggest being Housemarque's acclaimed time-bending roguelike, Returnal, and Insomniac's latest adventure in the Spider-Man universe, Marvel's Spider-Man: Miles Morales.
Returnal will be available for $49.69, dropping by 29%, and Miles Morales will set players back $34.99, seeing a reduction of 30%. Players can also grab the latter's Ultimate Edition, which comes complete with a PlayStation 5 version of the original Marvel's Spider-Man. That version has been discounted by 21% and can be grabbed for $55.29.
Tons of games, Summer them are on sale: https://t.co/xS7aGfiA0d pic.twitter.com/g65R7nE6OS
Other big games included are Demon's Souls, which costs $49.69, It Takes Two, which's been reduced to $29.99, Mass Effect: Legendary Edition, which comes in at $44.59, and Hitman 3, which can be grabbed for $29.99. Ahead of tomorrow's EA Play showcase, players can also get their hands on some of the publisher's biggest recent releases, including NBA 2K21, FIFA 21, Star Wars: Jedi Fallen Order, PGA Tour 2K21, and The Sims 4.
However, the sale isn't all new games, and for those looking to grab themselves something on the cheaper side, there are some notable picks for under $10. Red Dead Online's standalone release can be grabbed for just $9.99, while players can also get Star Wars: Battlefront 2 for $9.99, Battlefield 5 for $9.59, The Forest for $7.99, For Honor for $4.49, and PUBG for $9.89.
There's a range of DLCs to pick up too, including Borderlands 3's season pass, Mortal Kombat Ultimate's add-on bundle, virtual currency for NBA 2K21, Jump Force's character pass, and in-game unlock bundles for Devil May Cry 5. Those looking to add to their collection of Sims 4 DLCs are also in luck, with the sale featuring a ton of the game's add-ons, such as Realm of Magic, Strangerville, Vampires, and its Star-Wars-themed vacation pack, Journey to Batuu.
For those wondering why a specific game hasn't received a discount, Sony teased in a PlayStation Blog post that more titles will be added to the promotion on August 4. However, it notes that several discounts will also be removed, so those with their eye on a specific game should make sure they've snagged it before the sale reshuffles in two weeks' time.
The PlayStation Summer Sale concludes on August 18.
Source: PlayStation Blog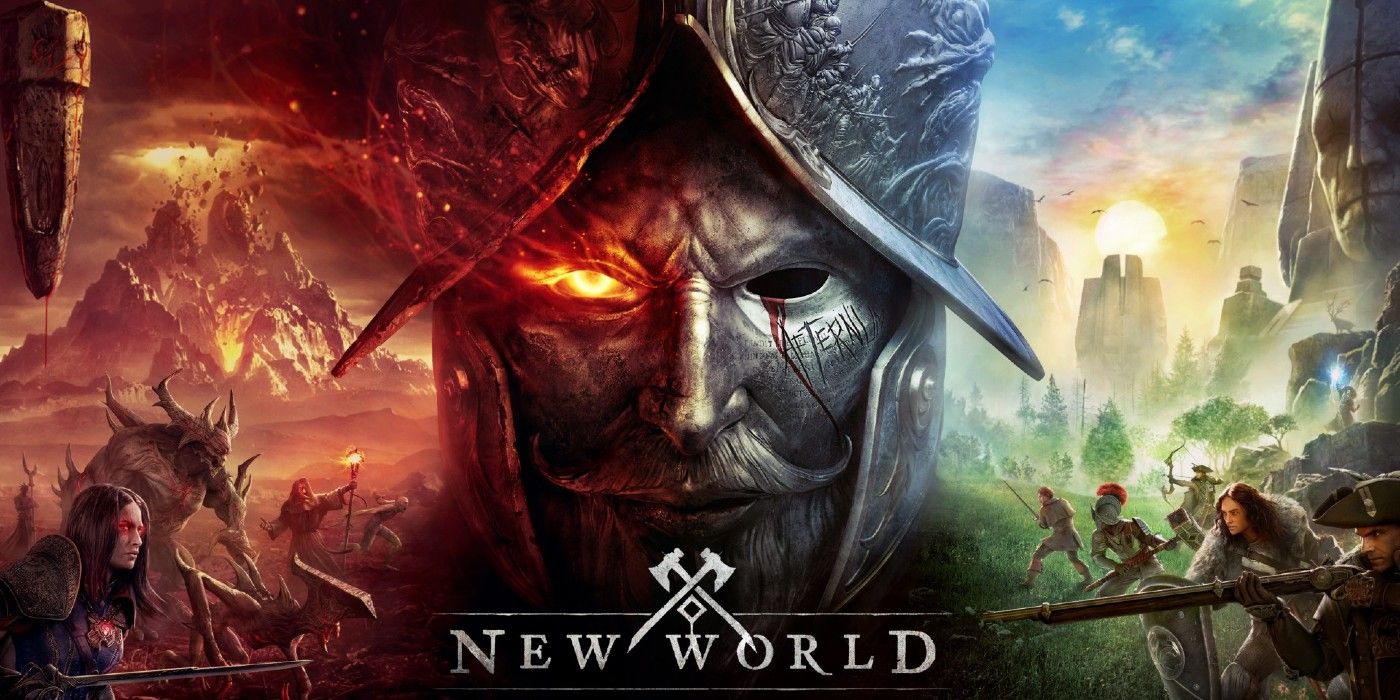 GameRant 21 July, 2021 - 11:52am
New World's development has not been a smooth ride. Following its initial reveal, Amazon Games' had to rework the setting due to criticism for the game's treatment of colonialism. New World also faced multiple delays, presumably due to COVID-19 slowing down development.
It hasn't been all bad news, however. Amazon Games has been using the extra development time well, doing extensive play-testing and improving New World's combat systems. It's safe to say that it's made up for the rocky start, and players are counting down the days until the August 31 launch date.
Amazon needs this game to be a success, which begs the question: what platforms will it be on? For most major games online games, like Genshin Impact, the best strategy tends to be putting the game on as many platforms as possible. But New World only has a release date for PC. Are there plans to bring the game to consoles, like the Xbox One or Xbox Series X/S?
Amazon Games has not stated any current plans to port New World to other platforms. The studio seems solely focused on the PC build for the sake of stability and graphical fidelity.
If the game is eventually ported to consoles, the Xbox is a safe bet as a platform choice. The game is already playable on Microsoft PCs, so porting might be easier on Xbox compared to other consoles. Xbox's Phil Spencer is also pushing cloud gaming with Xbox Game Pass, and the xCloud system may be able to handle Amazon's hardware worries.
Still, considering how Amazon is working on its own game streaming service with Amazon Luna, the company might not want to give a major title like New World to a competitor, even if it improves the game's chance of succeeding.
It's still up in the air on whether New World will ever be ported. Players should expect PC exclusivity while the game launches and the developers work on ironing out the 1.0 version's wrinkles. After that, it's anyone's guess.
New World is scheduled to be released on August 31 for PC.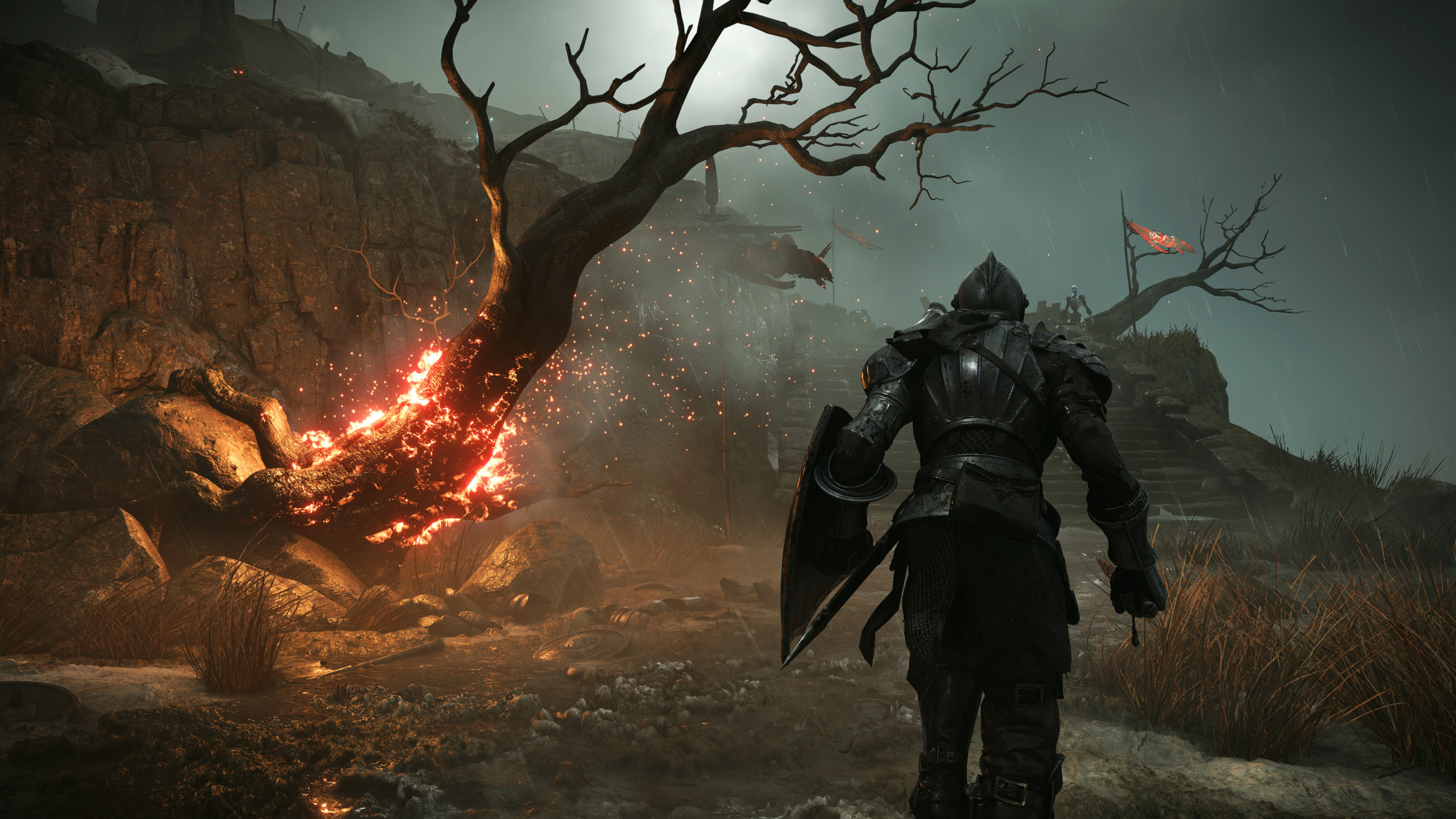 Video Games Chronicle 21 July, 2021 - 09:09am
The promotion runs until 11.59pm local time on August 18, although some titles will leave the sale on August 4 (check each game's PlayStation Store page for the end date).
Of note, four of Sony's first-party PlayStation 5 games are discounted, including some special edition versions of the titles.
They are Demon's Souls, Returnal, Marvel's Spider-Man: Miles Morales, and Sackboy: A Big Adventure (the last two are also available on PS4).
Other popular titles featured in the sale include Call of Duty: Black Ops Cold War, FIFA 21, Mass Effect Legendary Edition, Yakuza: Like a Dragon, and Hitman 3.
A full list of titles included in the sale can be viewed on the PlayStation Blog, or you can just head over to the PlayStation Store's sale section to browse.
Sony is seemingly in the process of rolling out its first revision of the PlayStation 5 hardware.
A new version of the PS5 Digital Edition console detailed in an official Japanese product manual shows that the updated hardware model (CFI-1100B) weighs 3.6kg, which is 300g less than the launch version (CFI-1000B).
The revised hardware also appears to include a different screw used to attach the console's stand.
No part of this site or its content may be reproduced without the permission of the copyright holder.
Website by 44 Bytes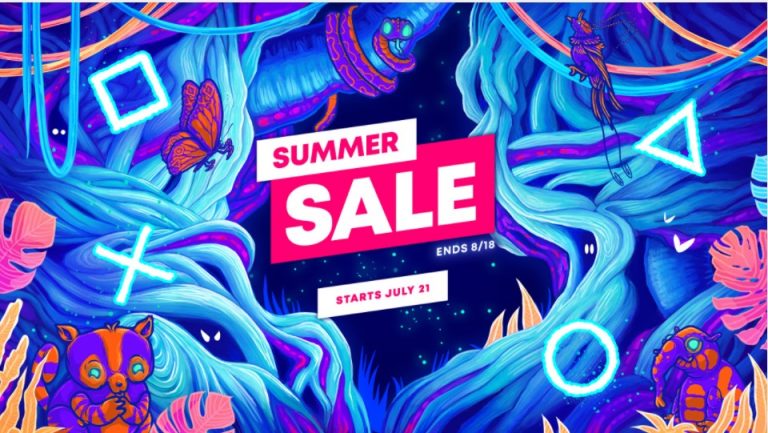 PlayStation Universe 21 July, 2021 - 05:02am
Sony Interactive Entertainment has launched its massive PS Store Summer Sale 2021, which features discounts on over 900 games across PS5 and PS4. If you're looking for a bargain for the summer period, then there's bound to be something here that tickles your fancy.
See below for the full PS Store Summer Sale 2021 lineup.
This guide will show you how to charge your PS5 controller properly and safely. Check out this guide to see how to properly and safely charge PS5 controller
Is Guardians Of The Galaxy Online Or Offline? Check out this guide as to whether or not Marvel's Guardians Of The Galaxy is online or offline.
A new title from EA has popped up on an Amazon listing titled Project C, releasing on PS5 ahead of the publisher's EA Play Live event.
Last Stop (Nintendo Switch / PC / PS4 / PS5 / Xbox One / Xbox Series S/X)
Urban Trial Tricky (PC / PS4 / Xbox One)
Orcs Must Die! 3 (Google Stadia / Nintendo Switch / PC / PS4 / PS5 / Xbox One / Xbox Series S/X)
NEO: The World Ends With You (Nintendo Switch / PC / PS4)
The Great Ace Attorney Chronicles (Nintendo Switch / PC / PS4)
Tribes of Midgard (PC / PS4 / PS5)
Samurai Warriors 5 (Nintendo Switch / PC / PS4 / Xbox One)
Night Book (PC / PS4 / PS5 / Xbox One / Xbox Series X/S)
Wccftech 21 July, 2021 - 02:56am
The PS Store Summer Sale is kicking off today with some pretty good deals on numerous PS5 and PS4 titles, including Metro Exodus, Returnal, Demon's Souls, Spider-Man: Miles Morales, Black Ops: Cold War, Doom Eternal, and many more.
Interesting PS5 game deals include the cross-gen bundle of Call of Duty: Black Ops Cold War with a discount of 50%, Spider-Man: Miles Morales (25% off), 25% off on both Demon's Souls and Returnal, and the next-gen version of NBA 2K21 being discounted 74%. In addition, there are some good discounts on FIFA 21, Hitman 3, Mass Effect Legendary Edition, Yakuza: Like a Dragon, Avengers (both PS4 and PS5), Immortals: Fenyx Rising, and Outriders (PS4/PS5). Metro Exodus is also heavily discounted on PlayStation 5 and PlayStation 4 (65%), with PS Plus subscribers receiving an additional 10% off on the game (also on the Gold Edition). With the recent interest surge in Final Fantasy XIV, it's good to mention that this title is also included in the sale (discounted 60%, Collector's Edition as well).
Down below you'll find some more games that are included in the Summer sale:
For the full list of games included with the promotion, check out the PlayStation Store page.
The links above are affiliate links. As an Amazon Associate, Wccftech.com may earn from qualifying purchases.
For latest tech news in your inbox, once a day!