A man takes a picture of a countdown clock that shows seven more days to go before the opening ceremony of the Tokyo Olympic Games in Tokyo Friday, July 16, 2021. (AP Photo/Hiro Komae)
NEW YORK (AP) — If all goes well for NBC Universal over the next several weeks, Americans will be buzzing about the Olympic performances of Simone Biles, Gabby Thomas, Kevin Durant or some unexpected star.
The year-delayed Tokyo Olympics officially opens with NBC's telecast of the opening ceremony on July 23 — live in the morning and with an edited version in prime time.
The Olympics arrive dripping in bad vibes, amid a COVID-19 state of emergency in Japan. The majority of Japanese citizens are unvaccinated against the virus and most wish the Olympics weren't taking place this summer. Most events will occur in near-empty venues. Star sprinter Sha'Carri Richardson was kicked off the U.S. team after a positive marijuana test, and the U.S. men's basketball team suffered embarrassing exhibition losses to Nigeria and Australia.
Yet once the competition begins, NBC is banking on a COVID-weary United States to embrace the Games.
"I really believe that people are craving a shared experience after all we've been through," said Molly Solomon, executive producer of NBC's Olympics coverage.
If you miss anything, it won't be NBC's fault. More than 7,000 hours of Olympics coverage will be offered, on NBC, cable outlets like USA and NBCSN, on NBCOlympics.com and the Peacock streaming service, on Twitch, Twitter and Snap.
The length of COVID's shadow is difficult to predict.
While the International Olympic Committee gave the go-ahead for the Games, it's hard to fathom that NBC Universal, which is paying $7.75 billion to broadcast the Olympics between 2022 and 2032, didn't make its voice heard. Mike Wise didn't exempt NBC when he called it "one of the most brazen, hubris-over-humanity cash grabs in modern history" in a Washington Post column this week.
Asked about the issue, Solomon said, "if there's an Olympic Games that's happening, as the American broadcaster, we're going to be here to chronicle the stories of the games."
NBC News anchor Lester Holt will report during the opening ceremonies about the COVID-19 concerns and restrictions placed on participants.
"You would hope that (NBC) would be willing to, as much as it is feasible, step out of the Olympics bubble and talk to everyday people in Japan to hear their thoughts," said Jules Boykoff, a Pacific University professor and author of "Power Games: A Political History of the Olympics," who has been critical of the decision to proceed with the games.
How much Holt will be needed after opening night is anybody's guess. Only a determined optimist would believe that no athlete will catch the virus or be exposed. The question is whether it will happen often enough to wreak havoc on the schedule.
NBC tends to handle news at the Olympics in perfunctory fashion and keep the focus on sports. There's also a history of pre-games concerns melting away once competition begins. Remember the Zika virus? Worries about terrorism in London?
A recent survey suggested there's not a great deal of public interest leading into the games. COVID restrictions will also mean fewer reporters will be there to cover the events, eliminating some avenues of attention, said John Affleck, professor of sports journalism and society at Penn State University.
NBC considers anticipation levels relatively meaningless before Olympians get into the starting blocks. Andy Billings, director of the sports communications program at the University of Alabama, said he sees positive signs for NBC in the attention paid to televised Olympic team trials.
The lack of a live audience is one issue NBC is working hard to counteract.
The company said it would not pipe in fake crowd noise. That's a technicality, since the Olympic Broadcasting Service, which provides the video and audio feeds of events that NBC will use, is working to "create … an atmosphere for the athletes so they're not competing without any crowd murmur or presence," Solomon said.
NBC is looking to amplify the sounds of competition — the splash of the pool, the interplay between coach and athlete — to give viewers the feel of being there, she said.
Without the broadcast staple of a cutaway to nervous parents in the stands, NBC will try to recreate that by showing viewing parties back in the United States.
NBC's prime-time coverage will almost exclusively be devoted to swimming and diving, track and field, gymnastics and beach volleyball, as it has in the past. There will be some exceptions, like gold medal games in men's and women's basketball.
That lack of variety is less a point of contention than it used to be, since there are other outlets for competition. The time difference — Tokyo is 13 hours ahead of the Eastern United States, 16 hours ahead of the West — means limited opportunity for live coverage in the evening.
All of the consumer options give NBC Universal other ways to make money; NBC prime-time ratings will be the biggest factor, but no longer the sole determinant, of financial success or failure.
NBC Universal announced just before the pandemic shutdown in March 2020 that it had sold a record $1.25 billion in advertising time for the games, then scheduled for four months later. With the games rescheduled, NBC Universal has not publicly updated that figure. The company has said that it expects to exceed advertising sales from the last Summer Games, in 2016, with more advertisers than any previous Olympics.
"If they break even, that is a great success," Alabama's Billings said. "If you can simply not lose money and have a massive number of new subscriptions for Peacock, from people checking that out, that's an incredible promotion for what they probably see as the future of television."
Peacock is the new wrinkle this year. The service, looking to compete in a streaming world dominated by Netflix and Disney, claims 42 million subscribers. Customers can get it for free, or there are $5 and $10 options with fewer ads and more content.
It is experimenting with Olympics content, much of it highlight-based, although it will offer some events streamed live or later on demand. The $10 option opens access to live U.S. basketball games. The NBCOlympics.com website remains the place for customers to access the most content.
The first U.S. competition predates the opening ceremony: a softball game against Italy that will be broadcast on NBCSN on Tuesday night.
As he prepared to head for Japan this weekend, NBC commentator Ato Boldon, a former track and field Olympian, said he felt no anxiety despite the COVID-19 state of emergency.
"I know this is not going to be a typical Olympic Games," he said. "But I still feel it has its purpose in not just the sporting landscape this year, but in the human landscape."
Copyright 2021 Nexstar Media Inc. All rights reserved. This material may not be published, broadcast, rewritten, or redistributed.
GRAND RAPIDS, Mich. (WOOD) — One of the nearly two dozen people charged in connection to the riot that broke out in Grand Rapids last year will serve prison time.
Kyree Robertson, 25, was sentenced Thursday to 23 months in prison with credit for 180 days served.
The first fire happened around 4:50 p.m. Thursday at a house containing three apartments on W. Van Buren Street at Kendall Street. The Battle Creek Fire Department says the first crews on the scene found flames on the first floor and smoke throughout the building.
The Ottawa County Sheriff's Office said the crash happened around 2:30 a.m. Friday at the intersection of 136th and River avenues in Holland Township.
Know something newsworthy? Report It!
Read full article at Associated Press
FEI 16 July, 2021 - 03:01pm
NBC 26 16 July, 2021 - 03:01pm
KOCO 5 News 16 July, 2021 - 03:01pm
Reuters 16 July, 2021 - 03:01pm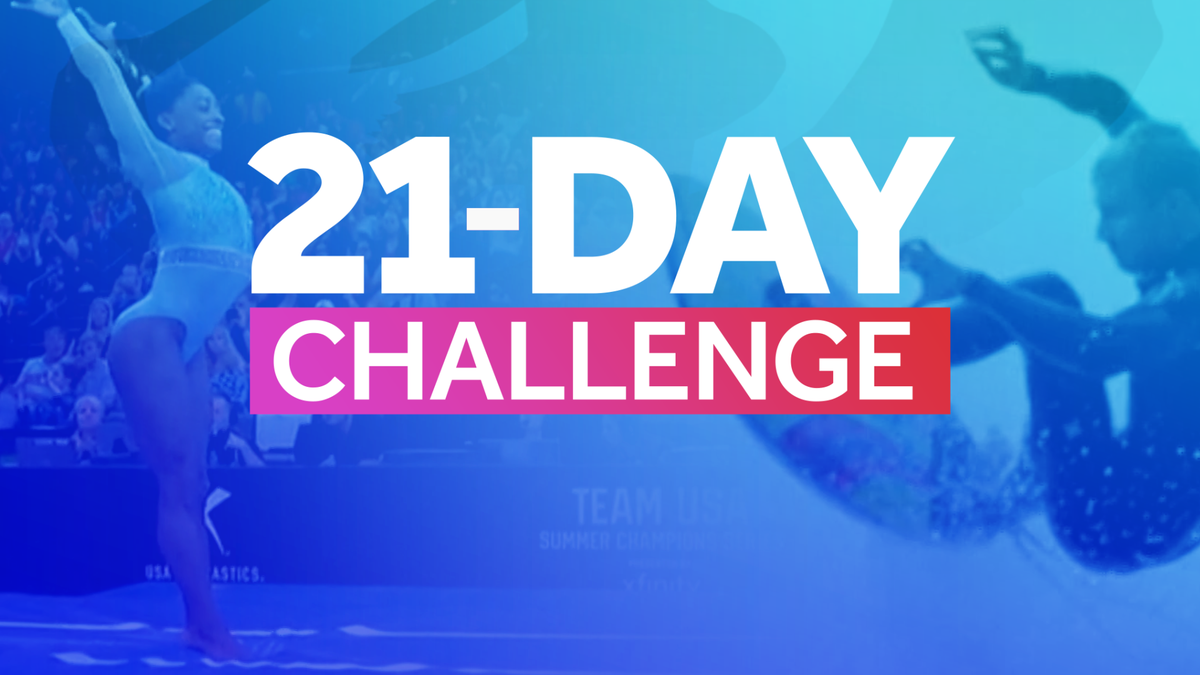 KCRA Sacramento 16 July, 2021 - 10:56am
The latest breaking updates, delivered straight to your email inbox.
Are you ready to unleash your inner Olympian by joining KCRA 3's 21-Day Challenge?
Ten-time Hearst Olympic reporter Deirdre Fitzpatrick and Olympic gold medalist Gabe Gardner aim to help inspire Northern Californians during the Tokyo Olympics to adopt a renewed focus on physical health and personal growth. Athletes and other experts will share tips for workouts, nutrition, mental health hacks and more.
The goal is to get active and commit to doing something positive for yourself for 21 days. How will you and your friends take on the challenge? Tell us by filling out the form below or share your challenge by using the hashtag #kcrachallenge on Twitter, Instagram or Facebook.
Get inspired by seeing the goals that others have shared.
The challenge begins on July 19.
Hearst Television participates in various affiliate marketing programs, which means we may get paid commissions on purchases made through our links to retailer sites.
Kyodo News Plus 16 July, 2021 - 07:31am
U.N. Secretary General Antonio Guterres has no plan to visit Japan to attend the Tokyo Olympics, the office of his spokesperson said Thursday.
In a video message released the same day, Guterres noted the beginning of the Olympic truce, calling on all parties involved in conflicts to observe the truce during the Summer Games in Japan.
"In a few days, athletes from around the world will come together in Japan for the Olympic and Paralympic Games. They have had to overcome enormous obstacles to participate, in the middle of the COVID-19 pandemic," he said.
"Seeking peace and uniting around common goals is even more important this year, as we strive to end the pandemic and build a strong, sustainable and inclusive global recovery," the U.N. chief said, urging full observance of the truce which runs through Sept. 12, seven days after the close of the Paralympic Games.
An Olympic truce resolution was first adopted at the United Nations the year before the 1994 Winter Games in Lillehammer, Norway, based on a proposal by the International Olympic Committee.
The latest truce was adopted in December 2019 at the U.N. General Assembly.
Jul 16, 2021 | KYODO NEWS
Jul 10, 2021 | KYODO NEWS
Jul 9, 2021 | KYODO NEWS
Jul 9, 2021 | KYODO NEWS
Jul 13, 2021 | KYODO NEWS
Jul 8, 2021 | KYODO NEWS
Jul 17, 2021 | KYODO NEWS
Jul 16, 2021 | KYODO NEWS
Jul 16, 2021 | KYODO NEWS
Jul 16, 2021 | KYODO NEWS
Jul 16, 2021 | KYODO NEWS
Jul 16, 2021 | KYODO NEWS
Jul 16, 2021 | KYODO NEWS
Jul 16, 2021 | KYODO NEWS
To have the latest news and stories delivered to your inbox, subscribe here. Simply enter your email address below and an email will be sent through which to complete your subscription.
Please check your inbox for a confirmation email.
If you wish to change your message, press 'Cancel' to go back and edit.
Yahoo! Voices 15 July, 2021 - 06:46pm
While the region has hardly been a fertile ground for Olympic medals, the Rio Games proved a resounding success as their athletes garnered an unprecedented 18 medals, including four golds. The medal count was by far the most they had ever achieved in a single Games edition.
For a region that has participated in the Olympics since 1924 but started winning gold medals only in 1992, Southeast Asian sports fans were understandably thrilled by the strong medal haul. Yet, in the five years since, they have seen their medalling athletes retire, lose form or, in the disappointing case of the gold-winning Thai female weightlifters, banned for taking performance-enhancing drugs.
With few new sporting talents able to rise up and become medal contenders, the Tokyo Games could see a sharp decline in medal count for Southeast Asian nations.
In fact, the most sure-fire gold-medal hope for the region at the Tokyo Olympics comes from a country that has not even won a single gold yet.
Hidilyn Diaz, the diminutive weightlifter who broke the Philippines' 20-year medal drought in Rio with a silver, is one of the favourites to win the women's Under-55kg event in Tokyo.
It would be a momentous occasion if she wins gold, as the Philippines would end their 97-year wait for gold, being the first Southeast Asian nation to take part in the Olympics in 1924.
Not surprisingly, it has become a sizeable burden on the 1.49m-tall Diaz's shoulders, although the 30-year-old has learnt to embrace the pressure.
"Everyone's expecting me to win the gold medal in Tokyo. I have embraced it. I just tell myself to focus on the technique, focus on the work ahead," she told AFP in a recent interview.
"I don't want to promise to win gold, I just want to do it."
Yet, even Diaz is compelled to appeal to Philippine youths to "dare to dream" in a social media post earlier this month, as she hopes there will be more upstarts to replace her once she ends her Olympic quest.
"Be more determined and disciplined and do it because you love it," she said in the post. "This is your dream and you're eager to realise it because you love what you're doing, you love the Philippines, and you love and see the value in sports."
The lack of top talents to replace retired ones is perhaps most acutely felt by Indonesia and Malaysia, particularly in badminton, the one Olympic sport the two countries are traditionally strong in.
The Tokyo Games will be the first time since the 2004 Athens Games that Malaysia will be without Lee Chong Wei, the former world No. 1 men's shuttler who was forced to retire in 2019 after struggling to regain fitness from a bout of nose cancer.
Lee had been "cursed" as the perennial bridesmaid, winning three silvers in the men's singles competition from 2008 to 2016, yet he was as reliable a medal source as they come. In his retirement, Malaysia will look to Lee Zii Jia - 2019 SEA Games gold medallist and winner of this year's All-England Open - but it would be a lot to ask of the 23-year-old on his Olympic debut.
Meanwhile, the silver-winning men's doubles pair of Goh V Shem and Tan Wee Khiong did not make the cut for Tokyo, leaving mixed-doubles duo Chan Peng Soon and Goh Liu Ying as the only of Malaysia's three Rio badminton silver medallists to head to Japan.
Indonesia will as usual be sending a strong badminton contingent to Tokyo. Yet, they are also struggling to find a replacement for Liliyana Natsir, one of the greatest mixed-doubles players in history, who retired after winning gold in Rio with Tontowi Ahmad.
While the likes of men's singles player Anthony Sinisuka Ginting and the women's doubles pair of Greysia Polii and Apriyani Rahayu will figure among the medal contenders, it will be a tough battle for both amid the highly-competitive events in Tokyo.
The Rio Games were historic for two Southeast Asian nations as their athletes finally struck gold at the Olympics. Singapore swimmer Joseph Schooling stunned the world by beating his idol Michael Phelps to the men's 100m butterfly gold, while Vietnam's Hoang Xuan Vinh clinched two shooting medals including a gold in the men's 10m air pistol event.
Both were momentous occasions joyously celebrated in both countries. Yet the ensuing years after their gold-medal efforts proved just how exceptional the two athletes were, as very few others in their respective countries were able to reach the lofty benchmarks they had set.
Both Schooling and Hoang will be back in Tokyo to defend their golds, yet much has changed in the five years between the two Summer OIympics.
Schooling followed up his Olympic gold effort with a successful 2018 Asian Games outing, clinching two golds without much problem. Less successful, however, was his performance at the 2019 SEA Games in Manila, where he clinched just four golds (one individual, three team), a far cry from his dominant nine-gold showing in the 2015 edition.
Recent race timings in his pet 100m butterfly event were also far from his 50.39sec gold-winning swim in Rio. With new contenders such as the United States' Caeleb Dressel and Hungary's Kristof Milak eager to displace him on top of the podium, Schooling is facing a tough battle to fend off all challengers again.
Hoang, on the other hand, was at one point not even planning to defend his gold. The 46-year-old had withdrawn from the national team this year and declined to participate in the qualifying tournament in March.
However, with none of the other Vietnamese shooters making the Olympic cut, the Vietnam Shooting Federation turned to Hoang again when it was given an invitational slot by the International Olympic Committee in the men's 10m air pistol, Hoang's pet event.
Can the semi-retired Hoang turn back the clock to land another medal for his country? Like Schooling, the level of difficulty has significantly increased compared to 2016. Without other clear medal contenders from Singapore or Vietnam, the signs are not ideal for both countries to continue reaping Olympic medals in Tokyo.
Most disappointing of all are the Thailand weightlifters. In 2020, following nine Thai weightlifters having tested positive for performance drugs at the 2018 World Championships, the country has been banned from sending weightlifting athletes to the Tokyo Olympics.
It is a huge blow to the country's medalling hopes, as the weightlifters had brought home two golds, a silver and a bronze from the Rio Games. The two gold medallists, Sopita Tanasan and Sukanya Srisurat, were among those tested positive in 2018 and thus cannot defend their golds in Tokyo.
This leaves taekwondo exponent Panipak Wongpattanakit as the only Thai medallist from Rio taking part again this Olympics, as she tries to maintain or improve on her bronze-medal effort in the women's U-49kg division.
Thailand could also find some joy in boxing, where they had previously won golds in the 1990s and 2000s. The best bet is women's boxer Sudaporn Seesondee, who won a silver medal at the 2018 Asian Games as well as the 2018 Women's World Boxing Championships.
But with the top Southeast Asia sporting nations - as well as countries like Laos, Brunei, Cambodia, Myanmar and Timor Leste which have yet to win an Olympic medial - all struggling to find clear-cut medal contenders, perhaps the fans in the region should temper their expectations for a medal harvest as bountiful as in the Rio Olympics.
Stay in the know on-the-go: Join Yahoo Singapore's Telegram channel at http://t.me/YahooSingapore
Inter Miami coach Phil Neville, a former defender on the English national team, had plenty to say about last Sunday's European championship game, which England lost to Italy in a penalty shootout.
The Buffalo Bills have given a new title to one member of their offensive coaching staff. As noted by Sal Capaccio of WGR 550, the Bills have added the title of passing game coordinator to quarterback coach Ken Dorsey. The move is reflected in his official biography through the team's website. Dorsey received interest from [more]
Philippines goalkeeper Neil Etheridge reported he is "slowly on the mend" from COVID-19 though he remained hospitalized Thursday. Birmingham, Etheridge's team in England, announced Wednesday that Etheridge was receiving treatment in the hospital. "I'm feeling stronger today," the 31-year-old Etheridge wrote on his Instagram Stories on Thursday.
For a brief moment, Ben Johnson emerged from the 1988 Summer Olympics as Canada's national hero. No athlete in Canadian history underwent a more precipitous fall from grace after he tested positive for using steroids, disqualifying his gold-medal winning run of. 9.79 in the 100 metres, the marquee event of the Summer Olympics.
An unnamed Olympic athlete and five other personnel have tested positive for COVID-19.
Cannes: Tilda Swinton follows Apichatpong Weerasethakul to Colombia in the Thai director's absorbing and enigmatic achievement.
View this post on Instagram A post shared by 大坂なおみ (@naomiosaka) Naomi Osaka's parents are two of her biggest cheerleaders, but she also had the support of late basketball legend Kobe Bryant. In her self-titled Netflix docuseries, the 23-year-old tennis player opens up about her close friendship with Kobe and how he acted as a mentor for her as she navigated life in the spotlight.
"No family. No friends. No fans. No support system outside of my team. It's honestly terrifying for me," she wrote in a statement posted to Twitter.
"Every moment that I watch Jordan is the most amazing moment as a mom," Olympic gymnast Jordan Chiles' mom Gina said
"Can't talk, we're busy flying Team USA to Tokyo so Simone can make history," a fan's sign read.
UPDATED with complete schedules: NBCUniversal will air programming from the Tokyo Olympic Games across a wide swath of its broadcast, cable and digital properties. The Games take run from July 23-August 8 in the Japanese capital. NBCU's Peacock streaming service will launch a Tokyo Olympics destination on July 15 that features extensive live coverage of […]
Brooks Koepka saved one of his best shots Friday for the post-round interview.
The hammer thrower made headlines when she was involved in a controversy over the US national anthem. But she says she is fighting for American values Gwen Berry of the United States competes in the women's hammer throw at the Golden Grand Prix track and field event in Kawasaki, Japan. Photograph: Shizuo Kambayashi/AP At the US Olympic Track and Field trials in June, hammer thrower Gwen Berry earned a spot on her second Olympic team, placing third in her event. She also became a face of athlete
Hunter Woodhall and Tara Davis first crossed paths at a high school track meet, and more than four years later, they're both competing in Tokyo.
Her sheer speed and fearlessness will blow your mind.
Hot-headed Tyrrell Hatton angrily stuck his middle finger up at fans, then pointed and swore at the galleries after a double bogey during the second round at the Open. Tempers boiled over as the Briton, who had high hopes for the championship at Royal St George's, attempted to claw back an eight-shot gap to leader Louis Oosthuizen. Hatton first gestured rudely towards the crowd, then, after finally sinking his putt, pointed his club towards a spectator while muttering obscenities in the crowd's
#Chiefs TE Travis Kelce's brother — #Eagles C Jason Kelce — joined a Philadelphia radio show to set the record straight on the pronunciation of their last name. . .
The College Football News Preview 2021 preseason college football rankings with top players, games, and predicted finishes for all 130 teams