Ultra Unlock is something that many are less familiar with, and to be fair, it is a quite new feature too. The PoGo Fest 2021 ticket holders are the only ones that will interact with this feature though.
This feature will give ticket holders a set of Global Challenge Arena, that have to be completed in order to unlock the next step. When a set number of Challenges are completed, Trainers will be awarded an Ultra Unlock that will happen after the event ends.
Ultra Unlock is divided into three parts, Time, Space and the last part is yet to be announced.
The first part will be available if Trainers complete eight global challenges. If this happens, starting from Friday, July 23rd, at 10:00 a.m. Trainers will have encounters with Pokemon from various eras like Porygon, Cranidos, and Shieldon. This first Ultra Unlock is called Time.
The second part, called Space, will take place from Friday, August 6th to Tuesday, August 17th only if Trainers complete 16 global challenges. This part will reward Pokemon from various places.
The last part and the least part we have information on will take place after Ultra Unlock Space, and that is from Friday, August 20th at 10:00 a.m. until Tuesday, August 31st at 8:00 p.m. This part will be unlocked if Trainers complete 24 global challenges.
Which Pokemon do you expect to see during the third Ultra Unlock part? Hoopa or Arceus?
Shiny Altoona Marowak aren't that much different from regula...
We should be able to have more raid passes. I can't buy the...
Thanks for your comment. I've updated the article. Also adde...
RT @bstategames: The patch installation is extended for at least 1 hour. Stay tuned for more updates. We apologize for any inconvenience ca…
RT @bstategames: The installation of patch 0.12.11 has begun. The game will be unavailable for approximately 4 hours https://t.co/lVnRbXsS9D
RT @bstategames: #EscapefromTarkov https://t.co/azQJT1hYNe
RT @bstategames: #EscapefromTarkov https://t.co/p2QZQe4e0s
@bstategames 😆😆😆
Read full article at Future Game Releases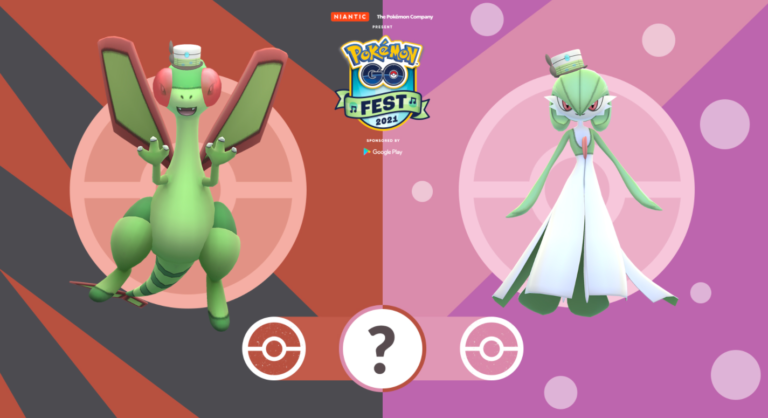 Dot Esports 17 July, 2021 - 09:09pm
Day two of Pokémon Go Fest 2021 has started rolling out in certain regions and players have already completed the requirements for the third and final Ultra Unlock bonus. This means that players have now finished all 24 of the global challenges hosted in the Global Challenge Arena during the event. 
Niantic will run three additional weeks of themed content starting on July 23. These Ultra Unlock bonus weeks will each feature new content, although there is still very little information about most of what's coming. 
Out of the three events, we only know the themes for two, Time and Space, and Niantic has only hinted that the Ultra Unlock Part One: Time will add Shiny Cranidos and Shieldon to the game.
Work together during #PokemonGOFest2021 and you can unlock Part 1 of the Ultra Unlock event. The flow of time will become disrupted on July 23! Pokémon from various eras will be appearing more often. pic.twitter.com/o52jeZNHR4
Based on the messaging, Niantic is going to hold off on sharing any details about the final milestone for a bit longer. However, Hoopa has appeared in the game's loading screens and its hoops have been seen in the game on day two, so it will likely involve the Mythical Pokémon in some form.