Read full article at PGA TOUR
LEX18 Lexington KY News 31 December, 1969 - 06:00pm
JESSAMINE COUNTY, Ky. (LEX 18) — Golf fans of all ages connected during Family Day at the Barbasol Championship.
Children shoved their faces with ice cream, ran and played in a makeshift mud pit during the rainy Saturday competition.
Guests enjoyed a free youth golf clinic, bounce houses, shaving room contests, and giveaways.
Children 15 years and younger got in free.
Lauren Vernon, Marketing and Membership Director for Kenne Trace Golf Club helped organize the event.
She says what's great is that proceeds from the tournament will impact four different charities.
"Family day is an awesome opportunity for families to bring their kids out and come out and enjoy a morning of activities. Not only for the tournament, but for our charity component. So it ropes in our kids and teaches them about the greater cause of the tournament, which is really fun," said Vernon.
Organizers estimate around 200 people participated.
LEX18 Lexington KY News 31 December, 1969 - 06:00pm
JESSAMINE COUNTY, Ky. (LEX 18) — Cathryn Brown hit the first tee shot for round 3 of the Barbasol Championship Saturday morning at the Keene Trace Golf Club.
"I was really nervous at first, but when I made contact with it I'm like this is a good a shot for me," she said.
Brown is the sister of the late Cullan Brown, a UK golf player who battled cancer and died last year.
"When Cullan played here, I'm pretty sure he hit in the exact same spot I did," she said. "I wish I could've hit a hair farther, maybe get it in the fairway."
On the green, Cathryn wore the hat Cullan used to wear during UK games.
"It's a feeling I can't put into words," she said when asked how it felt to represent her brother at Barbasol. "I wish I could. It's just overwhelming too. It hadn't really hit me yet."
LEX18 18 July, 2021 - 09:00pm
Golf Channel 18 July, 2021 - 09:00pm
Trey Shirley made his first PGA Tour cut in his first Tour start in his home state of Kentucky at the Barbasol Championship. But the road there was a little longer than the drive from his Bowling Green home to the tournament site in Nicholasville. 
Shirley, 31, was nearly paralyzed at 18 years old after being diagnosed with transverse myelitis, an infection that inflamed his spinal cord and put him in a wheelchair. However, doctors at Kosair Children's Hospital in Louisville helped him make a full recovery. 
He then went on to play basketball and golf at Campbellsville University, but eventually would focus on golf. For years, he played on the PGA Latinoamérica, Mackenzie and Korn Ferry tours. He qualified for the Barbasol by shooting a 7-under 65 in the pre-qualifier and then an identical score at Monday's qualifier. 
"It's been a hard grind for me, my family, my wife," Shirley said after shooting 3-under 69 on Friday. "Yeah, it's pretty emotional to make the first cut on the PGA Tour. I can't describe it. Very excited for the weekend, though. Got to regroup. Need to go to the putting green to work on some putts. Didn't really putt well today, but my ball-striking's been good all week."
Shirley birdied the par-3 13th and the par-5 15th on Friday, but bogeyed No. 17. Then loomed the par-4 18th – which he bogeyed on Day 1 – where he said he hit his best shot of Day 2. He parred that hole and made the cut with many of his family and friends by his side. 
"I've had tons of people here, Shirley said. "My wife's here. My dad's on the bag, which is really cool. He's been on the bag forever. College buddies are here, my golf buddies are here. I've had probably 50, 60 people here rooting me on. When I make a birdie, everybody's cheering and stuff. When I make a bad swing, everybody's kind of gasping. It's cool to play a home game this week." 
Instant access to the latest news, videos and photos from around the world of golf.
Easily book tee times on the go.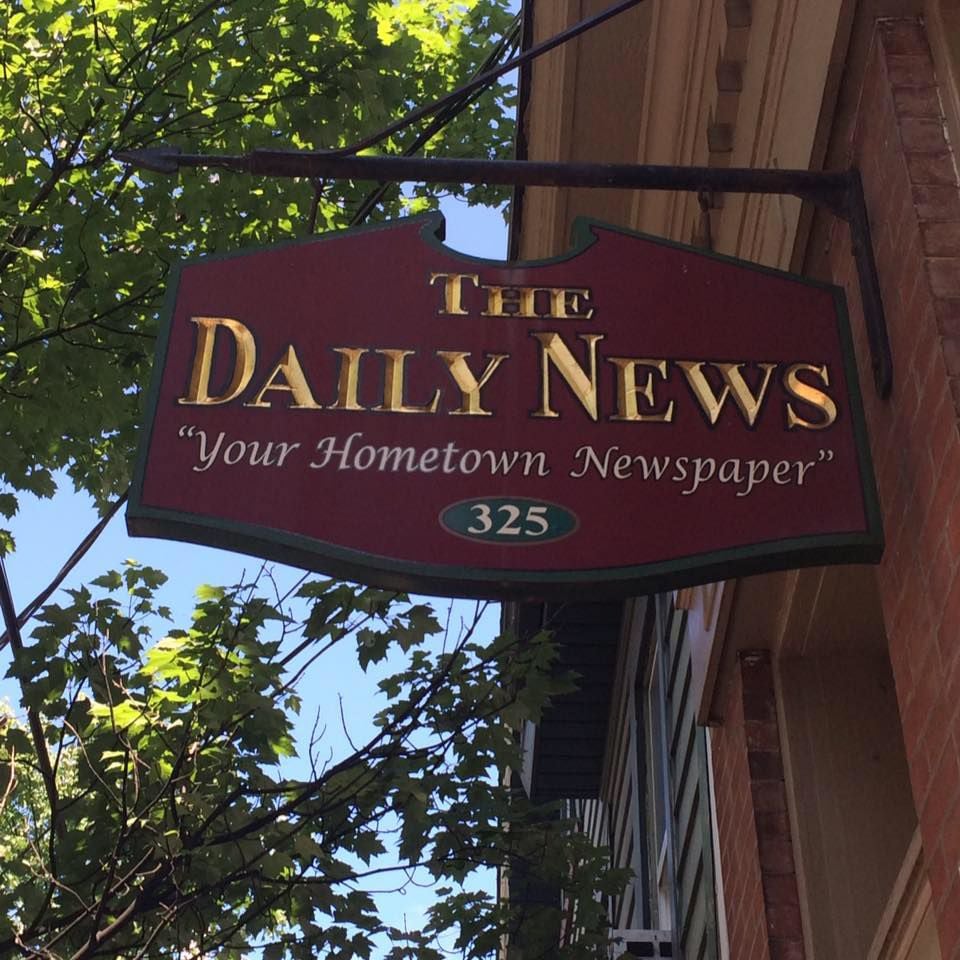 huntingdondailynews.com 18 July, 2021 - 09:00pm
NICHOLASVILLE, Ky. (AP) — J.T. Poston shot a bogey-free 6-under 66 on Friday to take the second-round lead in the PGA Tour's Barbasol Championship.
Poston had a 13-under 131 total at rain-soaked Keene Trace in the tournament that was delayed twice Thursday because of rain and lightning. Because of the wet conditions, players were allowed to use preferred lies in the fairways.
"It's been really good," Poston said. "Just ball-striking's been a lot better than I'd say it has been the last few months. Just nice to give myself a lot of looks. They're bent greens, it's soft. Hit the ball close to the hole and you can make a few putts, too."
Poston had late birdies on the par-4 seventh and par-5 eighth in the round that began on No. 10. The 28-year-old former Western Carolina player won the 2019 Wyndham Championship in Greensboro for his lone PGA Tour title.
He's comfortable on Keene Trace's greens.
"They're a lot like what I grew up on in Hickory, North Carolina," Poston said. "They're bent and they're about the same speed as what I'm probably used to when I was a kid. Just kind of brings back some good memories of putting on that putting green growing up. It just feels normal to me."
Ryan Armour and Joseph Bramlett were a stroke back, each shooting 67.
"It was softer today," Armour said. "Definitely that rain yesterday afternoon, the two rain delays we had, I was not getting any bounce on the driver, it was kind of hit and plug, which I would love it if it would bounce a little more, the length I hit it, but I'm still able to get to three of the par 5s, which is good for me."
Brian Stuard, tied for the first-round lead after a 64, shot a 69 to drop into a tie for fourth at 11 under with Taylor Pendrith (68), Luke List (68) and Seamus Power (68).
"Today, obviously, wasn't quite as good," Stuard said. "I didn't think I hit my irons as well as I did yesterday, but hung in there nicely and was able to kind of put together a good score, which is good."
Pendrith finished his late afternoon round in the rain.
Defending champion Jim Herman was 7 under after a 70. He won in 2019, and the event was canceled last year.
Will Grimmer, tied with Stuard for the lead after wrapping up an opening 64 in the morning, shot a 74 in the second round to drop to 6 under.
Copyright 2021 The Associated Press. All rights reserved. This material may not be published, broadcast, rewritten or redistributed without permission.
There was a problem reporting this.
Clear skies. Low 62F. Winds light and variable..
Clear skies. Low 62F. Winds light and variable.
Success! An email has been sent to with a link to confirm list signup.
Error! There was an error processing your request.
Get late-breaking news soon after it happens.
Eminetra.com 18 July, 2021 - 07:28am
Jessamine County, Kentucky (LEX 18) — Golf fans of all ages were connected during Family Day at the Barbasol Championship.
At the rainy Saturday tournament, the kids pushed their faces with ice cream, ran and played in a makeshift mud pit.
Guests enjoyed free youth golf clinics, bounce houses, shaving room contests and giveaways.
Children under the age of 15 were admitted free of charge.
Lauren Vernon, Marketing and Membership Director of the Kennet Race Golf Club, helped organize the event.
She says it's great that the proceeds from the tournament affect four different charities.
"Family Day is a great opportunity for families to take their kids out, go out and enjoy their morning activities. Not only for the tournament, but also for the charity components, it's fascinating and the tournament is really fun." Said Vernon.
The organizer estimates that about 200 people participated.
Vernon says attendance has increased each year and vendors feel more comfortable.
Golf Digest 17 July, 2021 - 06:39pm
Go low or go home. It's the mantra at more than a few tournaments on the PGA Tour, including the Barbasol Championship. The six-year-old event, played the same week as The Open, has been held at Keene Trace Golf Club near Lexington, Ky., since 2018 and in the two previous playings there (the 2020 event was canceled due to COVID-19), the winners have had to dig deep into red figures to hold on to the title.
Jim Herman shot a 26 under in 2019 to take the title over Kelly Kraft. The previous year Troy Merritt outpaced a trio of rivals to win with a 23-under score.
Even when the event was played at Robert Trent Jones Golf Trail's Grand National course in Alabama, you had to post four scores that started with a 6 to really have a chance. Overall, the worst winning total is 18 under par.
The problem: 54-hole leader J.T. Poston didn't go low enough in regulation on Sunday, shooting a two-under 70 that including an untimely double bogey on the par-5 15th hole when his drive finished out of bounds by a fraction of a golf ball. That allowed Seamus Power's five-under 67 to force a playoff, one that the 34-year-old Irishman would win on the sixth extra hole to grab his first PGA Tour win.
With the victory, Power earned a prize money payout of $630,000 from a purse of $3.5 million. That topped his previous largest paycheck in his five years on tour, $231,150 for his sixth-place finish at the 2019 RBC Heritage.
Here's the prize money breakdown for all the people who make the cut at the Barbasol.
T-31: Bo Van Pelt, 275/-13, $20,475
T-47: Ted Potter, Jr., 279/-9, $9,286.66
T-58: Richard S. Johnson, 281/-7, $7,910
T-75: Stephen Stallings Jr., 287/-1, $6,790
© 2021 DISCOVERY GOLF, INC. ALL RIGHTS RESERVED