Dhanya Rajendran
dhanyarajendran
MAA elections: Chiranjeevi, Bala Krishna, others cast their votes in Hyderabad. Ok, MAA elections cannot be peaceful I guess. Prakash Raj panel member manhandled, one candidate bit another after she was obstructed etc thenewsminute.com/article/maa-elections-chiranjeevi-bala-krishna-others-cast-their-votes-hyderabad-156340
SKN (Sreenivasa Kumar)
SKNonline
Congratulations @santoshamsuresh garu for win as EC member from @prakashraaj pannel pic.twitter.com/SN96piSsyY

Prakash Raj
prakashraaj
#MAAElections 🙏🏻🙏🏻🙏🏻 thank you honourable chief minister YS Jagan Garu and honourable minister PERNI NANI garu.. much obliged #Respect pic.twitter.com/uEc4YugpwP

Tanish Alladi
IAmTanishAlladi
That proud moment ❤️😇 @prakashraaj #cinemaabiddalam #MAA pic.twitter.com/yTcDiA9Mqv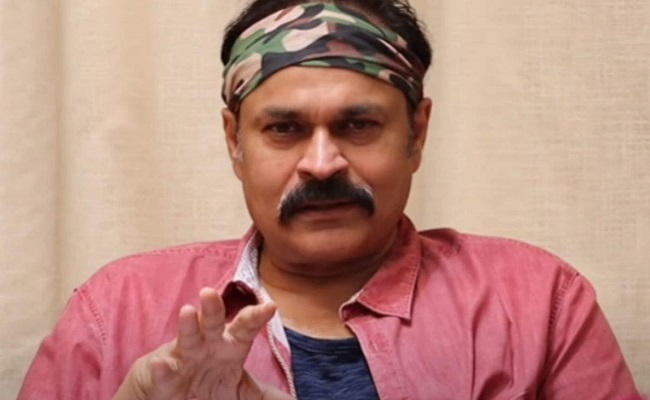 The defeat of Prakash Raj came as a blow to mega camp, in particular to Naga Babu.
Megastar Chiranjeevi had not lent to support openly. But Naga Babu created all the noise and attacked Manchu Vishnu and his panel.
Naga Babu actively worked in support of Prakash Raj in the recently concluded MAA elections.
But now, Manchu Vishnu won. He is the new president of MAA.
Seeing humiliating defeat, Naga Babu announced his resignation from MAA.
He has resigned from the primary membership of the association. In a social media post, he alleged that MAA members are encouraging regionalism. He also said they have narrow-mindedness.
Naga Babu will face heavy trolling now.
Read full article at Greatandhra.com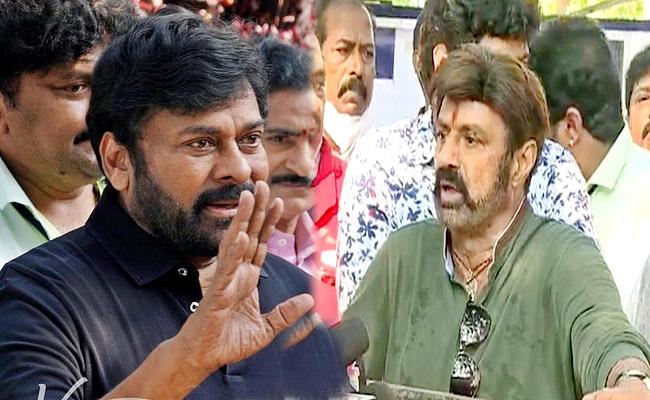 Greatandhra.com 11 October, 2021 - 06:30am
Megastar Chiranjeevi as well as leading actors Pawan Kalyan, Balakrishna and Nagarjuna were among the notable Tollywood personalities who cast their votes on Sunday to elect new office-bearers of the Movie Artists Association (MAA), the apex body of the Telugu film industry.
Murali Mohan, Mohan Babu, Jaya Prada, Rajendra Prasad, Roja, Babu Mohan, Naga Babu and other leading lights of the industry also participated in the vote. Polling, which began at 8 a.m. at the Jubilee Hills Public School, was progressing smoothly.
It was to end at 2 p.m., but was extended by an hour by the election officer, Krishna Mohan. Till 1.30 p.m., 56 per cent of the voters had cast their ballots. Out of the 925 MAA members, 883 are eligible to vote. Of them, 503 had cast their ballots.
The counting of votes will be taken up at 4 p.m. and is likely to continue till 8 p.m., when the results are slated to be declared.
MAA members were voting to elect a 26-member executive comprising the president, general secretary, two joint secretaries, treasurer, and 18 committee members.
Retired employees of the Telangana Cooperative Society made elaborate arrangements for the polling in adherence with Covid-19 protocols. As many as 50 policemen and women were deployed as part of the security measures.
After a bitter campaign between the panels led by acclaimed actor Prakash Raj and actor-producer Manchu Vishnu, scenes of camaraderie were witnessed on the polling day. The two contenders battling for the post of MAA president shook hands and embraced each other to declare that they are all one.
Prakash Raj also shook hands with Mohan Babu, who's also Vishnu's father, and took his blessings. Mohan Babu had arrived early at the polling booth to bless his son and claimed that the panel enjoyed support of majority of voters.
Megastar and MAA founding president Chiranjeevi said he had cast his vote as per his conscience. He said that whenever the MAA elections were held, the same acrimony was witnessed and called for putting an end to it.
Actor-politician Pawan Kalyan was one of the first to cast his votes. Talking to reporters, the Jana Sena president declined to name the panel he votes for saying this would amount to influencing voters. He said MAA elections would have no bearing on the friendship between his brother Chiranjeevi and Mohan Babu. Pawan said the film industry will not split due to MAA polls.
Chiranjeevi's brother Naga Babu told reporters that he cast his vote for the Prakash Raj panel. Leading actor Balakrishna said after casting his vote that Prakash Raj and Vishnu were like brothers to him. The actor and politician, who had earlier declared his support for Vishnu, said he voted for those who would work better.
Senior actress and former MP Jaya Prada also cast her vote. Mohan Babu said she flew in from Delhi at his request to participate in the voting.
Genelia D'Souza, who had been staying away from Telugu films following her marriage to Bollywood actor Ritesh Deshmukh, also came to Hyderabad to cast her vote. She said MAA will soon have a "super president".
There was mild tension at the polling booth when the Vishnu panel members alleged that the opposite side was campaigning inside the booth. Shiva Balaji tried to stop a member of the Prakash Raj panel who was allegedly giving away dummy ballots to voters. There was a heated argument between the two groups. Temperatures came down after police intervention.
Mohan Babu also took exception to the Prakash Raj panel campaigning inside the booth. He urged voters to leave in five minutes after exercising their franchise. There was also a heated argument between Shiva Balaji and Hema.
Gulte 11 October, 2021 - 06:30am
Ahead of the episode, which featured Halsey as the musical guest, a source told PEOPLE that the Keeping Up with the Kardashians star, 40, was "both nervous and thrilled" about hosting the iconic sketch comedy show.
"It's a huge deal for her," the insider said. "She takes the hosting gig very seriously."
"@kimkardashian @nbcsnl come on. So good. Ps this film critic sketch got me laughing so hard. Thank you #weekendupdate always," Drew Barrymore wrote on Instagram.
Read on for a roundup of the best moments from Saturday's episode — including which members of her famous family joined her on the 30 Rock stage.
Kardashian West wasn't shy about roasting the Kardashian-Jenner family in her monologue, which featured playful jabs at Kris Jenner and her boyfriend Corey Gamble, as well as her estranged husband Kanye West.
"One thing I'm really proud of is that no one can ever call me a gold digger," she said. "Honestly, I'm not even sure how you become one. So I asked my mom's boyfriend Corey."
The reality star also mentioned her family's failed political aspirations, including West's presidential campaign and Caitlyn Jenner's bid for California governor.
"Now I know we're divided as a country, but I'd love America to come together, which is why I'm here to announce that I'm running for," she said, adding, "I'm just kidding, guys! I'm not running for president. We can't have three failed politicians in one family."
Kardashian West, who filed for divorce from West in February, later brought up her marriage to the Yeezy designer, 44, as she joked about their high-profile breakup.
"When I divorced him, you have to know it came down to just one thing: his personality," she shared. "I know it sounds mean, but people keep telling me that comedy comes from truth. And if there's one thing that I always strive to be, it's genuine."
In one sketch, Kardashian West played Jasmine opposite cast member Pete Davidson's Aladdin and Bowen Yang's Genie. The cheeky skit featured Aladdin asking the Genie for his "third wish."
"Oh wow, the one you were saving to set me free?" Yang asked, to which Davidson replied, "Yeah, we're going to scrap that. I want you to make me like Pinocchio, but like down there."
"They always promise me freedom but at the end of the day, it's always a bigger penis," Yang said.
RELATED: Kim Kardashian 'Nervous and Thrilled' About Hosting SNL, Kanye West Is 'Giving Her Advice': Source
"Wow that is better, even though it's the wrong color," Kardashian West joked after the wish is granted.
"But you really didn't have to do that. I like you just the way you are," she added before kissing Davidson, who screamed, "Oh no, he didn't give me balls!" as the skit came to a close.
Kardashian West also showed off her musical skills during the episode, rapping alongside Cecily Strong, Ego Nwodim, and Punkie Johnson in the "Ladies Night Song."
Throughout the sketch, Kardashian West's character hilariously and repeatedly fell asleep mid-sentence.
"I'm in the VIP and music is pumpin', I get up on the couch and…" she rapped, before she's shown asleep on the couch.
"Grown a— women in the club, boss a— women in the club, prolly too old for the club, ain't nowhere to sit in this whole a— club?" the foursome sang in the chorus.
For one Bachelorette-style skit, Kardashian-West was joined onstage by a whole host of fellow celebrities.
Blake Griffin, Chris Rock, John Cena, Jesse Williams, Chace Crawford, and real Bachelor Nation star Tyler Cameron all played suitors in the sketch. Amy Schumer also made a surprise appearance as a "producer" who Kardashian West's character falls for.
"Amy S., even though I've never dated a woman before, I just feel like there's something…." she said, as the Trainwreck actress places her hands on the reality star's face.
"Shhh, shhh," Schumer responded. "I feel the same."
In "The Switch," Kardashian West switched places with cast member Aidy Bryant in order to get a taste of a more "boring" lifestyle.
At one point, Bryant ended up sitting with Kris, 65, and Kardashian West's younger sister Khloé Kardashian.
"These drinks you made, what are they called again?" Khloé, 37, asked Bryant, who explained, "Milkshakes."
Kardashian West eventually returned to get her life back — but accidentally ended up making Bryant and Kris switch places instead.
"I'm not Aidy, it's me, it's mom, I'm Kris!" the family matriarch protested.
Kris and Khloé both returned later on for the "People's Kourt" sketch, in which Kardashian West presided over the courtroom as sister Kourtney Kardashian.
Khloé accused Kardashian West (played by Heidi Gardner) of stealing her makeup artist, while Kris sued daughters Kendall and Kylie Jenner. Halsey played Kendall in the skit, while Melissa Villaseñor took on the role of a pregnant Kylie.
"I'm suing Kendall because she has absolutely no drama," Kris said after sharing that she was suing Kylie for not having her baby yet. "She won't cause any drama and it's damaging our brand."
"I'm a Jenner, not a Kardashian!" Halsey as Kendall replied. Kris then responded, "And that's something you need to work on, honey!
Kardashian West's SNL appearance would not have been complete without a reference to her shapewear line SKIMS.
In a fake commercial sketch, she introduced a new product — "SKIMS shapewear for thick dogs, the only product on the market that will comfortably accentuate your dog's curves, no matter how thick that butt."
"So stop wasting all your money getting cosmetic surgery on your dog and just get SKIMS," Kardashian West later said after a series of testimonials.
"And turn your good girl into a bad b—!" added Kenan Thompson, playing the SKIMS head designer.
Saturday Night Live airs Saturdays at 11:30 p.m. ET on NBC.
These cookies allow us to count visits and traffic sources so we can measure and improve the performance of our site. They help us to know which pages are the most and least popular and see how visitors move around the site. All information these cookies collect is aggregated and therefore anonymous. If you do not allow these cookies we will not know when you have visited our site, and will not be able to monitor its performance.
These cookies enable the website to provide enhanced functionality and personalisation. They may be set by us or by third party providers whose services we have added to our pages. If you do not allow these cookies then some or all of these services may not function properly.
Turn off use of cookies for targeted advertising on this website. When the button is green, targeting cookies are on. When the button is red, the targeting cookies we have identified have been turned off. Please note that you'll need to click "confirm my choices" in order to save your preferences. Note that you will need to renew this choice on every Meredith site you visit and each time you clear your cookies or use a new browser or device. You can also update your browser settings or visit www.aboutads.info/choices to opt-out of certain uses of cookies for advertising purposes.
PINKVILLA 10 October, 2021 - 02:25pm
Whether Halsey is posing on the red carpet or walking down the street, the "Honey" singer never fails to look incredible.
Over the years, Halsey, whose real name is Ashley Frangipane, has transformed so much as both a person and an artist. However, the journey wasn't always easy!
"I was doing Good Morning America and I'm in a blonde wig and white patent-leather outfit, twirling around while I'm going through a heinous breakup. I look down and there are these two girls, one with pink hair, one with blue hair, septum piercings, cool as f–k, still loving me, probably knowing what a weird time I'm going through," the New Jersey native recalled to Cosmopolitan magazine during a 2019 interview, referring to her split from ex G-Eazy.
"I looked at them, looked at myself in my sparkly Britney Spears outfit, and went, 'Oh, no, they deserve way better than this,'" they added. "If those girls can be that brave in who they are, then I owe them better than this homogenized bulls–t. But hey, if the worst thing that's happened to me so far is I wore dumb clothes and dated a s—tty dude, I think I'm doing all right."
Since then, Halsey, who shares baby Ender with boyfriend Alev Aydin, continues to be 100 percent transparent with fans. In March 2021, the "Without Me" singer changed her Instagram bio to include both she and they pronouns.
"The inclusion of 'they' in addition to 'she' feels most authentic to me. If you know me at all, you know what it means to me to express this outwardly," Halsey wrote at the time. "Thanks for being the best."
Moreover, while pregnant with Ender, they opened up about how motherhood changed their perspective on gender identity. "I thought pregnancy would give me very strong, binary feelings about 'womanhood' but truly it has leveled my perception of gender entirely," Halsey wrote in February 2021. "Doing a remarkable thing. And it's grand. I hope the feeling lasts."
Halsey and Alev looked like the coolest (and hottest!) parents around during New York Fashion Week in September 2021.
Who doesn't love a little rainbow moment?
From the makeup to the fit of this floral dress, everything about this look was flawless.
A silk romper? Yeah, that's hot.
Some lace and cleavage never hurt anyone, right?
Halsey definitely could have been one of the models.
In Touch Weekly has affiliate partnerships so we may receive compensation for some links to products and services.