Greg Miller
GameOverGreggy
If we raise $5k for @AbleGamers on this Emily Is Away 3 stream, I'll IMMEDIATELY stream Microsoft Flight Simulator and fly to the Natick, Mass. @DAngelo location. DONATE: kindafunny.com/ablegamers WATCH: twitch.tv/kindafunnygames pic.twitter.com/99XVEgyLva
Aaron "Day One On Game Pass" Greenberg 🙅🏼‍♂️💚U
aarongreenberg
Some pretty impressive new Flight Accessories coming for @MSFSofficial players on console & PC! #TheSkyIsCalling news.xbox.com/en-us/2021/07/22/official-microsoft-flight-sim-accessories/

Jason Rabinowitz
AirlineFlyer
Hoping for a much more seamless, usable, fully baked experience with ⁦@MSFSofficial⁩ on ⁦⁦@Xbox⁩ Series X when compared to the PC launch last year. Hopefully I'll only have to download it once, not 5 times. pic.twitter.com/PUN7Fpy1jw
Shannon Grixti
shancake_
Checking out Microsoft Flight Simulator on Xbox Series X! Forgot how beautiful and soothing this game is 😌 pic.twitter.com/zbpEtIpOO8
The user interface, on the other hand ...
Polygon was given access to an early version of Microsoft Flight Simulator for Xbox, which unlocked for us on Thursday. After a lengthy 102.1 GB download and installation, I had everything I needed to get started when I logged in Friday morning. From there, it was just a couple of clicks to get flying — an experience that was virtually the same as playing on PC.
Control surfaces are easy to manage, with good placement all around the controller. While the rudder was twitchy on the default setting, it responds well with the controller's analog triggers. Even adjusting the trim and the angle of the flaps is a breeze. Meanwhile, the camera controls are smooth and responsive, both inside and outside the cockpit.
But you must understand that the game world — our world, delivered thanks to petabytes of streaming satellite data and photographic detail provided by Bing Maps — looks just as stunning on console as it does on PC. That includes all of the major world updates released so far for free — enhancements for the U.S., the U.K., Japan, and more.
Our early testing seems to show that Microsoft Flight Simulator, for all its rough edges, is every bit the technical marvel on Xbox as it is on PC. It will also be part of Xbox Game Pass when it launches next week, which will open up the world of flight to a whole new audience. They'll just need to get over a few quirks to enjoy the trip.
Read full article at Polygon
IGN 23 July, 2021 - 09:01pm
Xbox 23 July, 2021 - 09:01pm
Pure Xbox 23 July, 2021 - 09:01pm
Including two major Game Pass launches
It's time for another weekly Xbox new releases roundup, and we've got a very busy week ahead, with plenty of intriguing releases, loads of Game Pass additions and the arrival of Microsoft Flight Simulator for Xbox Series X and Series S!
As it stands, here's what's coming to Xbox Series X|S and Xbox One next week:
About Fraser Gilbert
Fraser has an unhealthy obsession for all things related to Telltale Games' The Walking Dead series, and has an intimate knowledge of sports games on Xbox One. He also supports Walsall FC – that team in the West Midlands you've never heard of.
Comments (4)
Fuga was completely off my radar until now. Looks interesting… and bleak -_-
Inbento is pretty fun if you haven't played yet; it's not long but gets challenging towards the end.
So is forgotten city not a gamepass game. As it is hitting this week was announced gamepass but now no mention
@Terrin unfortunatly, that was just a rumour...
@thenewguy oh I saw it on an official Xbox tweet why I thought it was legit. Oh well
Hold on there, you need to login to post a comment...
"It's sad to see the state Titanfall has been left in"
"The best console is the one you enjoy playing"
The latest updated list of over 50 games with KBM
"Deserves all the attention it will most likely get"
Join 54,971 people following Pure Xbox:
© 2021 Nlife Media, partner of ReedPop. Hosted by 44 Bytes.
GameRant 23 July, 2021 - 01:33pm
Intel CEO Pat Gelsinger recently said in an earnings call that the chip shortages plaguing the tech industry will likely continue until 2023, and that it may take "another one or two years" before manufacturers can adequately meet demand. While Gelsinger expects the chip shortage situation to improve somewhat by the end of 2022, by his estimates, it could very well be 2023 before supply has caught up to demand. It should be noted that this situation also applies to RTX 30 graphics cards as well.
For gamers who are still unable to get their hands on a PS5 or Xbox Series X console, this is obviously not the news that they wanted to hear. And while this is certainly unfortunate, it should theoretically get easier to get a PS5 or Xbox Series X as time goes on. And there are some measures that fans can take to boost their odds of getting a PlayStation 5 or Xbox Series X.
Another strategy fans may want to consider is signing up for the GameStop PowerUp Rewards Pro program. GameStop's loyalty program has recently sweetened the pot by giving subscribers first-dibs on new consoles whenever fresh stock comes in. Like PlayStation Direct, it's not really a guarantee, but it should make it at least somewhat easier to get a next-generation console.
While it's definitely frustrating for consumers who haven't been able to get a PS5 or Xbox Series X console for themselves, the bright side is that most games are still cross-generation titles. And with the PS5 and Xbox Series X console supply shortages continuing for the foreseeable future, one has to think that most publishers will continue making an effort to release their games for legacy platforms as well as the new systems.
Windows Central 23 July, 2021 - 05:20am
Surface Duo is on salefor over 50% off!
We may earn a commission for purchases using our links. Learn more.
Microsoft Flight Simulator hits Xbox Series X and Xbox Series S on July 27, marking its console debut almost one year after the title first hit Windows PCs. This global sandbox leverages satellite imagery and real-world mapping data to deliver a digital double of the entire planet, proudly boasting billions of trees and tens of thousands of airports. It was all made possible by Microsoft's in-house cloud empire, feeding two petabytes of data to users in real-time, at an otherwise unimaginable scale.
While this iteration leveraged cloud technologies to ease the load on PCs, it still brought even the best hardware on the market to its knees. The high visual fidelity and complex underlying systems prove challenging for the best CPUs and GPUs. And with its next expansion to Xbox Series X and Xbox Series S, Microsoft Flight Simulator is the greatest test for the hardware to date.
I've spent a few hours between the Xbox Series X and Xbox Series S versions of Microsoft Flight Simulator via an early preview build provided by Microsoft. While I'm still pulling together my final impressions for a full-fledged review, I wanted to share an early insight into how the two console versions play ­– and ultimately whether performance is up to scratch for those getting their first time with the game on console.
Microsoft Flight Simulator is one of the rare true "next-gen" experiences for Xbox Series X and Xbox Series S, as the platform holder's first title skipping the Xbox One series of consoles. Various advancements present in the new Xbox consoles are especially beneficial for a title like Microsoft Flight Simulator, as a notoriously CPU-bound PC release best served with solid-state drive (SSD) storage. It gives these latest consoles an innate advantage over the previous generation, helping justify that exclusivity.
The hardware in Xbox Series X and Xbox Series S could shine under these circumstances. The flagship targets 4K resolution at 30 frames-per-second (FPS) when playing Microsoft Flight Simulator, whereas its affordable console eyes 1080p resolution at 30 FPS. Those unfamiliar with the title shouldn't be deterred by the lack of 60 FPS or 120 FPS options, with the tradeoff often wasted on this naturally slower-paced genre.
Xbox Series X and Xbox Series S both surprisingly maintained their 30 FPS performance targets in my initial hours, often exceeding expectations with their visuals. The two consoles have left me consistently in awe, delivering stellar experiences, especially for a title renowned as taxing on PC. While I've encountered minor frame drops on both consoles, and in some cases, rare momentary stutters when at low altitudes in densely populated areas (especially in London), the title otherwise delivers steady performance across the clock. They're nothing to worry about, as locations that would push my PC to the maximum, too.
Microsoft Flight Simulator preview build running at 4K resolution on Xbox Series X.
Xbox Series X openly flexes its graphical prowess over Xbox Series S, with visual differences extending beyond resolution. Microsoft Flight Simulator and its cloud technologies leave it best experienced via high-speed internet, with a stable gigabit connection used in our testing. The Xbox Series X version currently appears to be pulling significantly higher-quality assets, and while not pushing the best available visuals, it rivals some of my best experiences on PC.
The Xbox Series S delivers mixed results, largely dependent on the geographical features of the location, weather conditions, and other variables. Besides the drop in resolution, there were some points I could easily pass this gameplay as Xbox Series X, a slip-up I was keen to avoid when compiling screenshots. However, satellite imagery and foliage sometimes appear overtly hazy in some locations, especially at low altitudes in busy areas.
You don't need me to state that Xbox Series X comes out on top, with 4K resolution and better textures cementing this as a technical showcase for the generation. But Flight Simulator also maintains a high standard on the affordable console, historically doubted for its mixed results across the optimized titles to date. I can see the compromises to deliver this experience on $299 hardware, but there's no other way to achieve this level of quality on a budget. We'll have more on Microsoft Flight Simulator performance testing, and our impressions, over the coming days with our full review.
Microsoft Flight Simulator preview build running at 1080p resolution on Xbox Series S.
Those initial hours with Microsoft Flight Simulator on Xbox have also provided an opportunity to trial the latest optimizations around gamepads. It's no easy feat for a complex title to condense its inputs to the gamepad, with the limited number of inputs undoubtedly raising some new challenges.
The new controller layout makes Flight Simulator relatively accessible, and with a basic understanding of fundamental control surfaces and operations, it's easy to get into the air. Crucial inputs that impact attitude, camera movements, throttle all have dedicated buttons, with various combinations available for more advanced options. The LB and RB buttons also serve as modifiers, opening up combos for more camera movements and other surfaces. However, the PC roots remain evident throughout the title, with many menus still using a messy cursor-style input.
The main disappointment at launch falls outside Microsoft's control, lacking a vibrant third-party hardware ecosystem compatible with the consoles. Turtle Beach will launch its Velocity One yoke and throttle later this year, while Honeycomb Aeronautical refreshes its best Flight Simulator gear with Xbox compatibility in 2022. The current options are the Thrustmaster T.Flight HOTAS X, an entry-level setup, and the HORI HOTAS flight stick with its well-documented shortcomings.
It means the Xbox controller, or hooking up a compatible mouse and keyboard, is likely your best option out there this summer. It's a shame the consoles miss out on many of the top peripherals, with the initial launch ideal for casual newcomers over seasoned pilots.
Microsoft Flight Simulator launches on July 27 for Xbox Series X and Xbox Series S, included with Xbox Game Pass at launch, and is now available for preorder. We're still in our early hours with the console versions of the games, so be sure to leave any questions down in the comments ahead of our more extensive Xbox review.
Microsoft Flight Simulator heads to consoles
After shattering expectations and setting bars on PC, Microsoft Flight Simulator is officially making the jump to consoles by releasing for Xbox Series X|S on July 27, 2021. You can now preorder the Xbox version of Microsoft Flight Simulator, with three content-packed editions from which to choose.
We may earn a commission for purchases using our links. Learn more.
Halo Infinite test flighting is coming in the near future. Here's how to sign up for the Halo Insider Program and access the beta so you can help 343 Industries test the game.
Xbox fans and Steam users, get ready for Olympics insanity. The official Olympic Games Tokyo 2020 video game is free to play until Sunday, July 25, 2021!
343 Industries dives into what players should expect from Halo Infinite's technical preview flights. The first flight still doesn't have an exact date but could be very, very soon.
You don't require a desktop PC to truly enjoy Microsoft Flight Simulator 2020. We've rounded up some fine gaming laptops, like the excellent Razer Blade 15, that will more than happily let you take to the skies without a desk.
Sign up now to get the latest news, deals & more from Windows Central!
I would like to receive news and offers from other Future brands.
I would like to receive mail from Future partners.
No spam, we promise. You can unsubscribe at any time and we'll never share your details without your permission.
Matt Brown is a senior editor at Future for Windows Central. Following six years of professional consumer technology and gaming coverage, he's focused on the world of Xbox and Windows PCs. You can follow him on Twitter @mattjbrown.
Wccftech 23 July, 2021 - 05:09am
Microsoft Flight Simulator is launching on Xbox Series X and Xbox Series S next week, and it seems like this version of the game is going to look great on both current-generation consoles from Microsoft.
Today, new gameplay footage showcasing the Xbox Series X and Xbox Series S versions have been shared on YouTube by MrNightLife and Xboxsquad.fr. While it's not surprising to see the game run and look great on Xbox Series X, it is nice to see how good it looks on the less powerful Xbox Series S.
Windows Central's Matt Brown also shared some amazing Microsoft Flight Simulator screenshots taken from the Xbox Series X. You can check them out right below.
And for those curious, this is Microsoft Flight Simulator running on Xbox Series S hardware. So far REALLY impressed with the optimizations on this version. Crazy what this $299 box can do when in the right hands. pic.twitter.com/wNnrshoUNA
— Matt Brown (@mattjbrown) July 22, 2021
Microsoft Flight Simulator is among the most impressive games released in recent times. In his review of the PC version of the game, Chris highlighted how it is one of the most spectacular games ever released.
Microsoft Flight Simulator is a marvelous use of technology to create one of the most wonderful and spectacular looking games I've ever played. Never a proponent of realism, it simply works here thanks to thousands of handcrafted buildings, as well as certain exceptionally detailed cities, planes and airports, giving you something that is a sheer joy to explore. This attention to detail expands to the controls of the planes, though Asobo ensured it's accessible through easy to use Xbox controller functions. Once you're past the learning curve and the full functions of the planes are at your disposal, there's little that can be said other than this as close to perfect as could be hoped. There are some very slight issues, such as long loading times - expected due to what is being loaded - but every square inch of the Earth is accessible and it's always worth the wait, particularly thanks to the number of options at your disposal. There's no doubt in my mind that this will be a platform that will last long into the future.
Microsoft Flight Simulator is now available on PC. The game will launch on Xbox Series X and Xbox Series S on July 27th.
The links above are affiliate links. As an Amazon Associate, Wccftech.com may earn from qualifying purchases.
For latest tech news in your inbox, once a day!
GameRant 22 July, 2021 - 10:54pm
In order to give fans a better chance at grabbing a PS5, Sony has set up a system through PlayStation Direct so that they can get the console right from the source. While supply is still very limited, PlayStation Direct has been one of the more dependable ways to get a PS5 nowadays. With how high demand is, a lot of gamers will take whatever options they can get, so it's worth knowing how to sign up to try and get a PS5 from PlayStation Direct.
Getting a PS5 may still be a frustrating process, but PlayStation Direct at least makes it a little more likely. Compared to what players had before, it's a bit more organized than waiting for a random restock at retailers just for the website to crash. Although the most recent PlayStation Direct restock has since passed, there seems to be a monthly pattern with the service. Prospective PS5 owners will just have to wait to see if PlayStation Direct offers another round of consoles in August.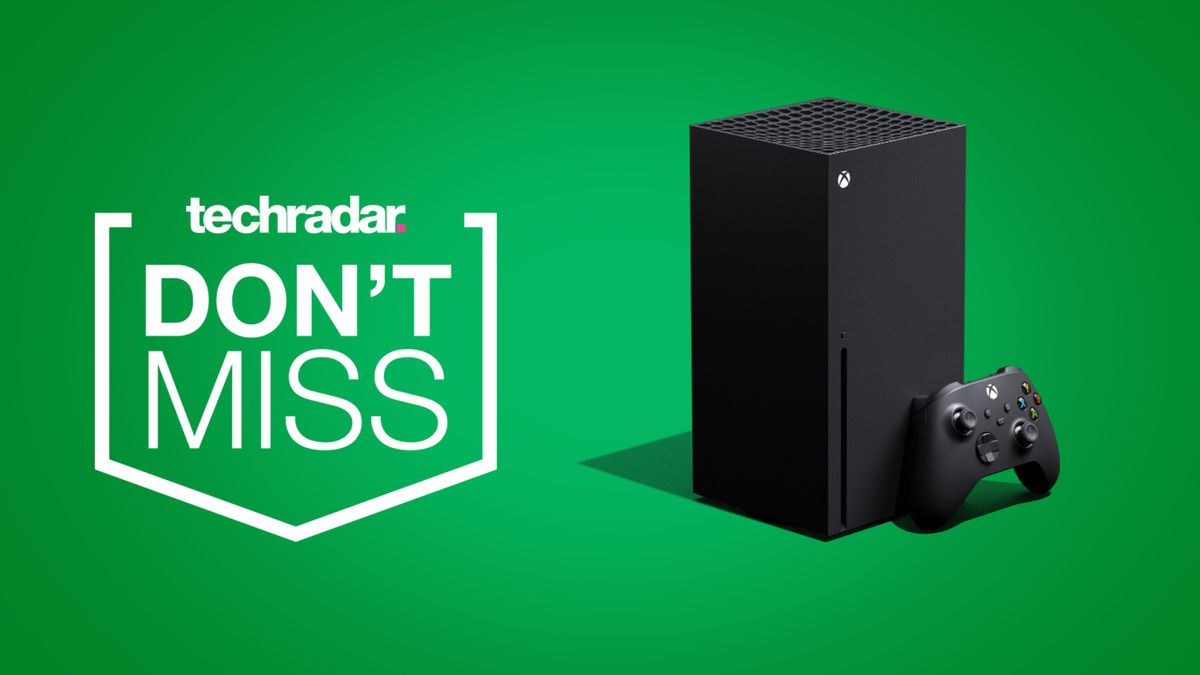 TechRadar 22 July, 2021 - 01:37pm
Walmart has tipped its hand at having the Xbox Series X in stock today. Here's how to buy the console if it is in stock.
Matt has helped over 59,000 people buy a next-gen console through his free Twitter alerts, and he has recently detected that the Xbox Series X product page on mobile shows 'out of stock' when it previously listed third-party retailers. That's a good sign that the $499 Microsoft Xbox console will have a restock today at Walmart.
► When? Follow our Xbox Series X restock Twitter tracker Matt Swider and turn on notifications for live restock news. It's the fastest way to get Xbox restock updates.
► Don't buy from other Twitter users – which are all scams. Only buy from the US stores Matt alerts you about. No one will legitimately sell Xbox Series X for just $550.
How to buy the Xbox Series X at Walmart: Click on this image of the last big Xbox Series X restock (this one was from Target) to get an alert and then turn on notifications (it's the little bell icon). You'll see a tweet push notification when Matt sends out a tweet so that you can buy the Xbox Series X the first minute it's in stock.
The Walmart Xbox Series X restock time may be 3pm EDT, according to our analysis of when the US retailer is often in stock with the Microsoft console. There's no guarantee it'll be today, however, Walmart took down the Xbox Series X page a few minutes ago and did the same in advance of a potential Walmart PS5 restock.
The best way to get it is to subscribe to our alerts – you'll be the first to know and can get a link directly from the tweet. You should open it up on a web browser right at 3pm EDT (if it happens then – the latest Walmart PS5 restock time has been at 3:35pm EDT) and we'll tweet out helpful advice like using the mobile app at the same time to constantly tap the Walmart Xbox Seires X add-to-cart button.
The Best Buy Xbox Series X has been happening weekly for one month with the exception of the short 4th of July holiday which only one retailer in the US, Target, had a restock of the new Microsoft Xbox console. That's why Best Buy has suddenly become the most popular retailer for Xbox Series X stock – it's consistent. Note: it has done weekly restocks before and then skipped six weeks in a row in 2021, so it's never guaranteed at Best Buy anymore.
Unfortunately, every Xbox Series X restock has been on a different date and time in the last month. Thursday and Friday used to be popular with Best Buy, it has shifted to Monday, Tuesday and Wednesday during the latest restock cycle, and the time has extended from 9:38am to 6:05pm – so basically the whole day.
That's why our Xbox Series X restock alerts have become so crucial for people.
🚨🚨🚨Xbox restock! 🏷 BEST BUY 🏷 ♻️RT this + follow @mattswider + @techradarXbox Series X ($499) https://t.co/vPvw4Op0GD👇July 14, 2021
The GameStop Xbox Series X restock strategy is all over the place, with the last major online inventory launching back on May 26 (alongside a big PS5 restock opportunity). There have been other Xbox restock events since that date: on June 16 we saw the first and only major in-store restock at retailer stores – GameStop or otherwise – in 2021; on June 23, we saw an Xbox All Access bundle go live; and this past Thursday, July 15, the retailer briefly bundled the Xbox Series X console with an extra blue Xbox controller, Xbox Game Pass Ultimate, and $20 gift card and F1 2021.  
We're hoping for more – and better – Xbox Series X GameStop bundles in the near future, as the game retailer keeps trying different things with its Xbox inventory. And, of course, we'll be there with Twitter alerts.
The official Microsoft Store hasn't had a major restock in the US months through its website. Instead, the company is diverting some of Xbox Series X inventory to a pilot program designed to help its most loyal Xbox fans get the new Series X console. 
The Xbox Insiders Xbox Series X upgrade plan, first discovered by Bradon Hofer over at Gaming Target, is actually a great incentive for people who want to beta test dashboard tweaks and other system updates that Microsoft is developing for its consoles. And if you're stuck testing things out on an old Xbox One and wanting to upgrade to the new Xbox Series X, really you should be the first in line. 
Note: you'll need to power up your old Xbox One console in order to log into this particular Xbox Insiders menu. You access it online, nor can you find the menu on an Xbox Series X. This prevents Xbox Series X owners from ordering a second console from their brand new system.
Every morning Target has the Xbox Series X in stock at random stores to be bought online (no, you cannot buy the Xbox in stores in the US at this time). The problem is that it's hard to issue Twitter alerts when it's usually select stores in a city and there are as few as five consoles as part of the Xbox restock.
Target has switched from a nationwide restock date to offering the Xbox Series X at a local level (again only to be bought online buy picked up in stores) and it has the Xbox consoles for sale as they come in every morning.
Stores like Walmart and GameStop often restock the Xbox Series X through the Xbox All Access bundle, which works a lot like a smartphone plan. You pay for the console over time, but you're also signed up for Xbox Game Pass Ultimate (which is actually something you should look into buying alongside an Xbox anyway).
After 24 months, you save a couple of dollars with this Xbox Series X plan, but you're on the hook being required to pay for it for two years.
The Xbox Series X restock news continues to be a mixed bag. The console is readily available when there's a restock, but retailers in the US haven't made the new Xbox for sale except for a few restock dates in late June and the first half of July. Demand has fallen, but so has supply. At first, it may be difficult to buy Xbox Series X once things do become steady again (as more demand piles up), but as soon as those pent-up needs are met, it will just sit there in stock again, according to our analysis.
Thank you for signing up to TechRadar. You will receive a verification email shortly.
There was a problem. Please refresh the page and try again.
© Future US, Inc. 11 West 42nd Street, 15th Floor, New York, NY 10036.
ComicBook.com 22 July, 2021 - 11:51am
Xbox Live is currently down for some players across all Xbox platforms, which includes Xbox One and Xbox Series X/S. Within the past hour, a drastic rise in reported problems from Xbox users have started to appear, many of which state that the online gaming component associated with Xbox as a whole isn't working. And while this might be a bit troublesome to hear about, the problems in question are actually happening at a number of different websites and services at this moment.
As a whole, the aspects of Xbox Live that are said to be dealing with problems come with the service's core features. Users who have been reporting problems within the hour have largely said that they cannot play games online in any capacity. Others have found that they can't even properly log-in to their profile. Some have also said that the Microsoft Store on Xbox consoles has also been down, although this problem seems to be less widespread.
As mentioned, the underlying problem behind these Xbox Live issues stems from the fact that Akamai is currently down. If you're unaware of what Akamai is, essentially, it's a service that hosts a large number of platforms that are connected to the internet in some capacity. Akamai experienced a drastic loss of many services today around midday, which then led to other platforms that it supports, such as Xbox Live, then going down. PlayStation was also affected as a result of this outage, with PSN also experiencing issues for many players across PS4 and PS5.
At the time of this article being published, it does sound as though many services associated with Akamai are slowly starting to come back online. As such, if you have been dealing with annoyances on Xbox Live, hopefully, the trouble should be resolved in the near future. And if you are mad about this whole ordeal happening, just know that Microsoft and Xbox aren't the ones to blame.
Did you experience your own difficulties with Xbox Live today? Let me know about your own experience either down in the comments or over on Twitter at @MooreMan12.
Copyright 2020 ComicBook.com. All rights reserved.