How did Prince Philip die?
The official statement from the royal family said he "died peacefully". His funeral took place on 17 April. The death certificate, certified by Sir Huw Thomas, head of the Royal Medical Household, stated the cause of death as "old age". wikipedia.orgDeath and funeral of Prince Philip, Duke of Edinburgh
Just Jared 22 September, 2021 - 07:20pm
Princess Eugenie is remembering her late grandfather, Prince Philip.
While taking part in the BBC One documentary Prince Philip: The Royal Family Remembers, the 31-year-old royal revealed the sentimental gift the late Duke gave to her as a wedding present back in 2018.
Click inside to read more…
In the documentary, Princess Eugenie revealed that Prince Philip gifted her and husband Jack Brooksbank a painting of a bunch of flowers, which he painted himself.
"It was so nice, it's now sitting in my house in London and I'm so proud of it, you know?" Princess Eugenie shared, according to Hello! magazine.
Prince Philip was in attendance when Princess Eugenie and Jack, 35, got married at St. George's Chapel in Windsor in October 2018.
When the couple married their first son back in February 2021, they named him August Philip Hawke in honor of Prince Philip.
Prince Philip died on April 9th at the age of 99.
Just the other day, Princess Eugenie celebrated the birth of her sister Princess Beatrice's daughter.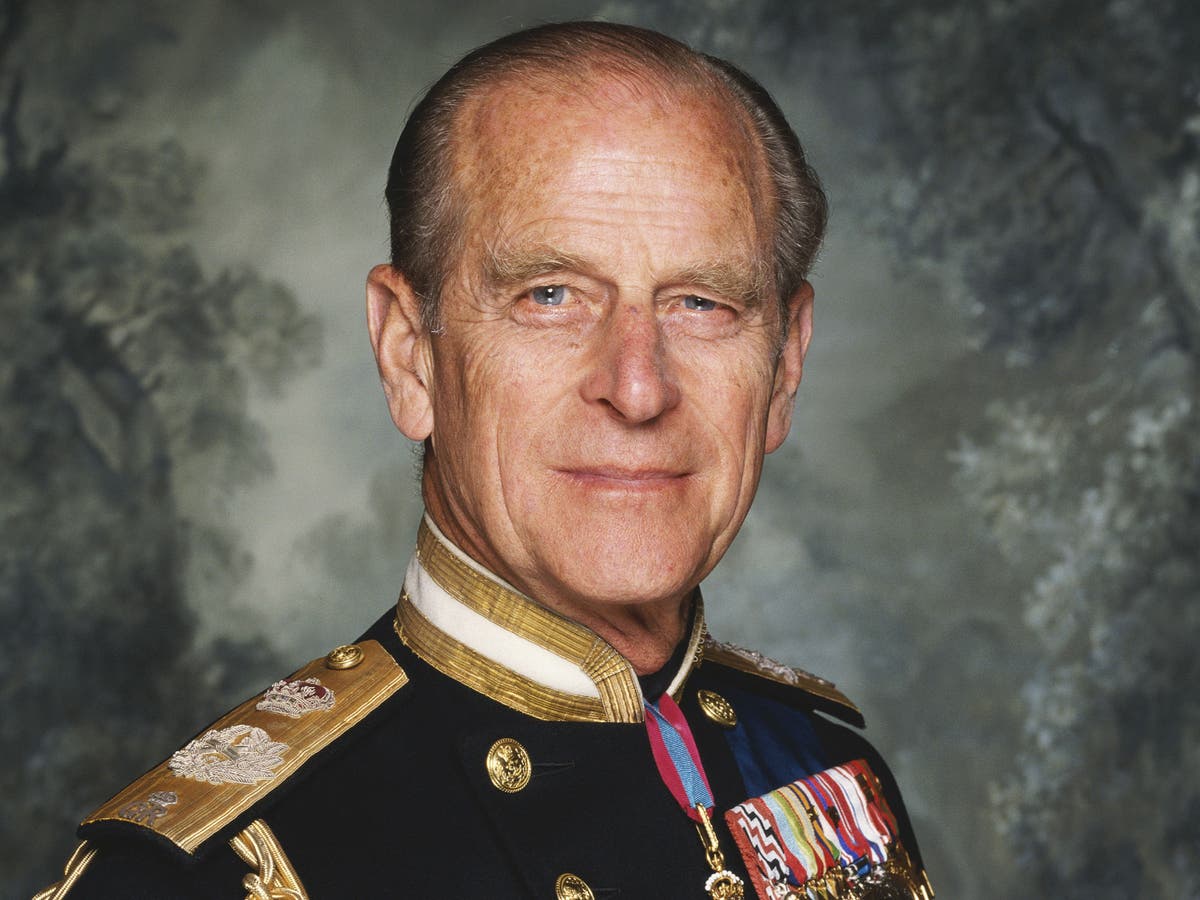 PEOPLE 22 September, 2021 - 04:26pm
According to her majesty's new secretary of state for digital, culture, media and sport, Nadine "Mad Nad" Dorries, the BBC "favour strident, very left-wing, often hypocritical and frequently patronising views that turn people away". Oh yes? I wonder why, in that case, this nest of wokery came to make a show so adoring of the monarchy as Prince Philip: The Royal Family Remembers. Apart from Prince Harry, there isn't a properly woke voice anywhere to be heard in the whole show, which is unsurprising given what we know about the old boy's predilections – "slitty eyes" and all that. The Queen might be a bit woke, by all accounts, but her husband was, we can agree, a bit more on the reactionary side.
The crowned talking heads in the programme range freely around familiar territory, as if driving a Land Rover across the Balmoral estate. The eccentric Prince of Wales, who grows more like The Fast Show's red-faced mumbling armchair fruitcake Rowley Birkin every day, tells us the admittedly funny story about Prince Philip saying on his death bed that, yes, he'd attend the reception for his 100th birthday provided he was alive. Little Harry remembers how his grandad told him to come back alive from Afghanistan, and we hear a great deal about how much he liked barbecuing, sailing, tearing around in horse-drawn carriages and saving endangered species.
A lady (or possibly Lady) from his private office takes us on a guided tour of Philip's grand desk, showing us his cleverly designed stationery tray. Princess Anne says he was no-nonsense (just like her), and Camilla recalls that he didn't suffer fools (just like her). Zara and Peter Phillips demonstrate the Duke of Edinburgh's favourite practical joke, featuring a tube of mustard, and a German princeling in a very comfortable-looking lounge tells us about Philip's rough childhood as a refugee (who thus would be turned back by Priti Patel and her Border Force these days).
It's all backed up by the usual archive footage and some charming clips from the Windsors' home video collection. Obviously, words such as "Diana", "Meghan", "Fergie", "Epstein", "income tax", and "last will and testament sealed for 90 years", don't appear in the script, and everything is kept nicely respectful and trivial. The biggest surprise is a very brief contribution from Prince Andrew, who I could swear keeps glancing sideways, as if looking out for some unwelcome delivery of legal paperwork.
Perhaps Prince Philip: The Royal Family Remembers is the BBC trying to impress their new Toryish bosses, but I rather think they are just doing what they always do, which is to produce quality telly that caters for every taste and view, and rightly so. For a dedicated monarchist, the sight of Commander Tim Lawrence talking about life in the royal navy and Prince Edward's daughter on a horse should be worth the licence fee alone. In due course there'll be plenty of spiteful revelations about the Duke of Edinburgh's life, no doubt, but, as we say in journalism, now is "too soon". It's a moment for affectionate memorialising, and, indeed, a spot of light fawning, and the "woke" BBC do it better than anyone else can.
Yahoo Lifestyle 21 September, 2021 - 05:00pm
Prince Philip died at the age of 99 in April 2021. Prior to his death, however, his son Prince Charles was able to share a funny conversation with his dad. According to the Prince of Wales, he and his father were discussing plans for what would have marked his 100th birthday on June 10 when Philip decided to share a witty remark. "I was talking to him the day before he died, we were talking about his birthday coming up," Charles reveals in the new BBC documentary, Prince Philip: The Royal Family Remembers, as per HELLO! Raising his voice, Charles adds, "I said, 'We're talking about your birthday,' because he was getting a bit deaf. And he said, 'What?' And I said, 'We're talking about your birthday and whether there's going to be a reception.'"
Charles added, with a laugh, "And he said, 'Well I've got to be alive for it, haven't I?' I said, 'I knew you'd say that!'" The Prince of Wales reflected on the darkly humourous moment, noting, "it's a happy memory."
During the BBC documentary, the duke's eldest son also recalled his childhood alongside siblings Princess Anne, Prince Andrew and Prince Edward with Philip as their father. "He was marvelous at arranging silly games," he said fondly. "I mean, the fun of having obviously young parents was there were lots of chasing around and mad things."
Prince Philip: The Royal Family Remembers airs Wednesday, September 22 on BBC One.
For more about Prince Philip's life, check out Ingrid Seward's biography about the Duke of Edinburgh, Prince Philip Revealed, Seward, a Majesty magazine editor who has been covering the British royal family for decades for, unravels the "enigma" that we know as Prince Philip. From his early childhood in Paris to his mother's battle with schizophrenia to his military service in World War II, Seward covers topics that many royal followers may not know about or haven't seen on The Crown. The book also discusses how Prince Philip was "initially distrusted" by the royal court before he found his place in Buckingham Palace.
"I told him that we'd named him after him," she says. "It was such a lovely moment. We were very lucky to do that."
Prince Harry is reminiscing about Queen Elizabeth and Prince Philip's relationship. The Duke of Sussex participated in the new documentary—Prince Philip: The Royal Family...
Prince Philip lived a life in the spotlight. However, it turns out there's a ton of information we didn't know about the Duke of...
The late Duke of Edinburgh gifted his granddaughter a one-of-a-kind piece.
Prince Philip passed away back in early April at the age of 99. Later that month, the royal family gathered to...
Princess Diana's 1995 BBC interview with journalist Martin Bashir continues to have a ripple effect 26 years after it first aired. The TV presenter falsified documents to make the Princess of Wales believe that Prince Harry and Prince William's nanny, Tiggy Legge-Bourke, was not only having an affair with Prince Charles, but became pregnant as […]
Someone finally asked him * that * important question.
His new initiative aims to reward "the best ideas to confront the urgent environmental problems facing the world."
The newest member of the royal family arrived on Saturday.
The Queen's son is believed to currently be staying at her Scottish retreat Balmoral.
The BBC just concluded an investigation into Bashir's "deceitful methods."
Just over three months after the birth of their baby girl, Lilibet Diana, Prince Harry and Meghan Markle are ready to take a big step — or in this case, perhaps a flight. The Duke and Duchess of Sussex are heading to New York City at the end of the month for the Global Citizen […]
Here's why her 16-month-old calls her by her first name.
Prince Harry and Meghan Markle are preparing to make their first joint in-person appearance...
Holding back on baby names is something of a royal tradition.
The Sussexes will appear live from the Great Lawn in Central Park for the 24-hour global broadcast event promoting vaccine equity.
The comedian joked about Prince Charles needing Archie to teach him how to dance while Josh O'Connor, who plays him in "The Crown," laughed.
The Sussexes have participated in vaccine advocacy throughout the coronavirus pandemic.
Royal fans noticed familiar themes in the images.
Is Louis going to be big brother someday? 👀