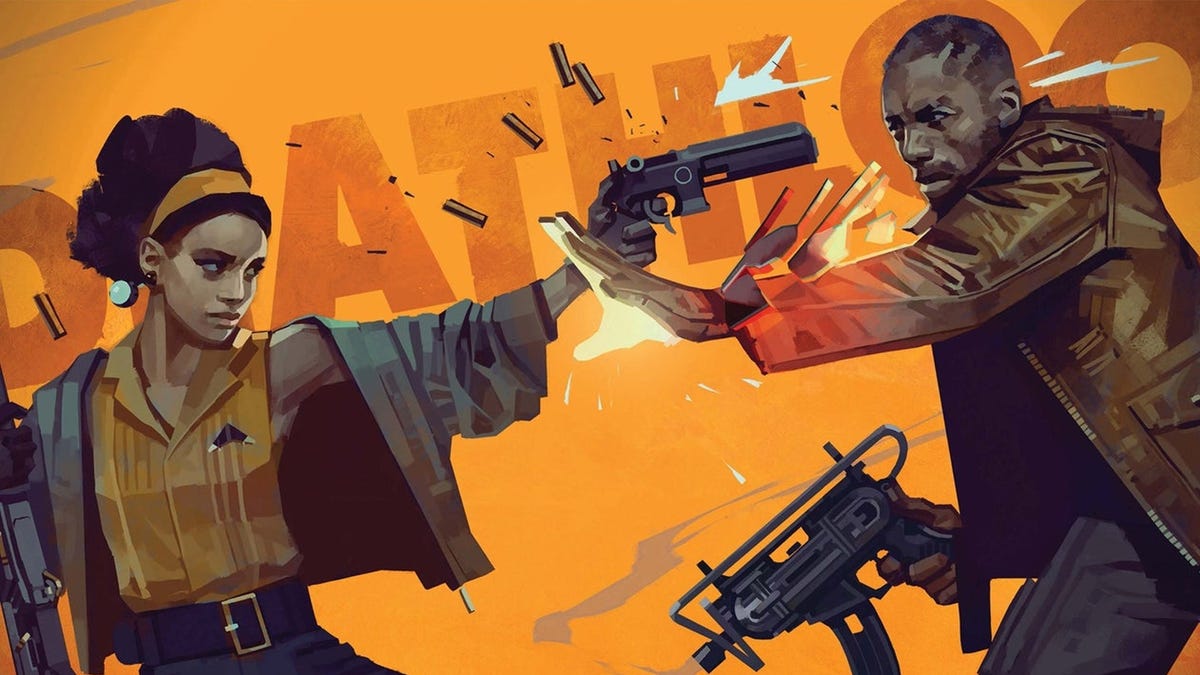 In the latest Deathloop trailer, which first appeared at Sony's recent "State of Play" aired on July 8, a very brief, easy-to-miss bit of text at the end of the video officially revealed that Deathloop will only be console exclusive to PS5 for one year. After September 14, 2022, the game can appear on other consoles. (Something to remember: Deathloop has always been planned to release on PC at launch.) It's not hard to guess what "other consoles" means in this context.
Of course, until you can easily buy either next-gen console, for most folks none of this matters. And now that it's becoming nearly impossible to even buy current-gen machines, like the PS4 Pro, it seems like most folks, not just Sony, will be missing out on big console exclusive games.
Read full article at ComicBook.com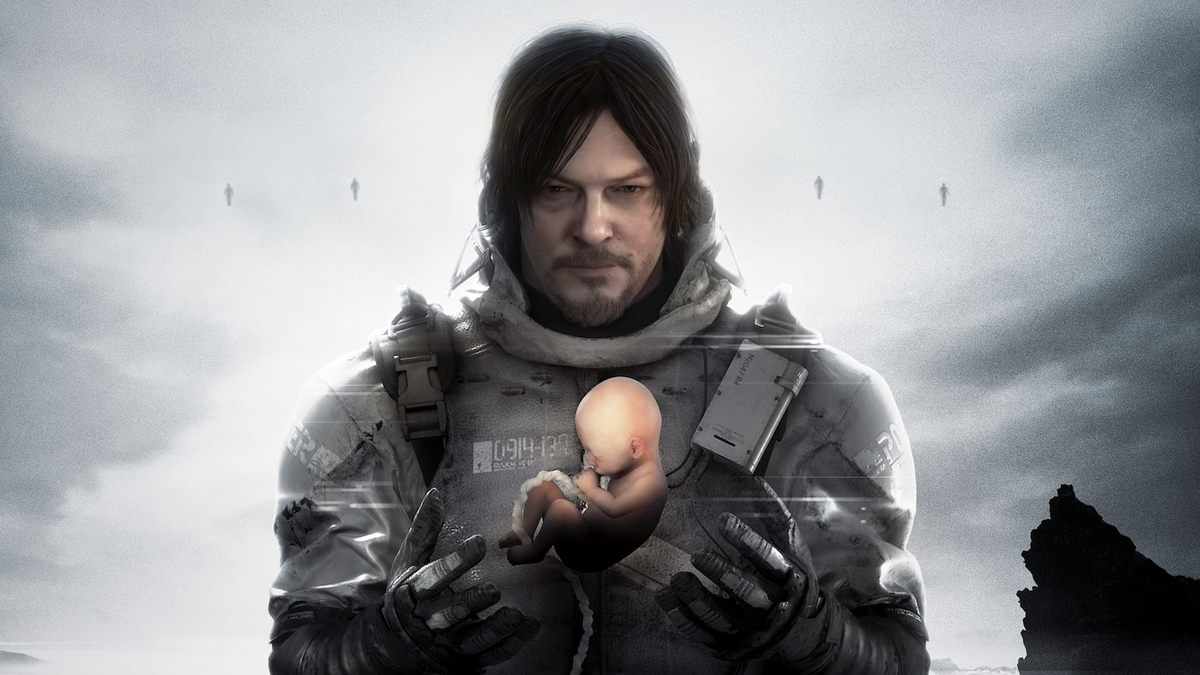 Kotaku 10 July, 2021 - 02:17am
We got a smattering of new game announcements, release dates, and trailers, but nothing that fundamentally changed the outlook for games on the PS5 and PS4 in the second half of this year. I was hoping for at least one or two small surprises after Sony skipped out on E3's all-digital return, but the relatively quiet showcase seems par for the course at this point following the global pandemic's upending of the video game industry these last 16 months. Here's what Sony did show:
Ratatouille's cousin Stuart Little is back in a new PSVR adventure. Cute! Hopefully he finally finds his motorcycle.
From the makers of Predator: Hunting Grounds and Friday the 13th: The Game. This bubbly Splatoon-looking multiplayer game gets a full release on PS5 and PC in 2022.
The isometric action game looks nondescript but pretty. It's out July 27 and will hopefully tide me over until Diablo II's remaster.
The cast looks straight out of Star Fox, but meaner. The game comes to PS5 and PS4 on September 7.
Hunters Arena Legends is a live service dress-up brawler where you fight demons and other players coming leaving Early Access on PC and coming to PS4 and PS5 in August as part of PS Plus.
The new moody sci-fi adventure from the makers of the spectacular Superbrothers: Sword & Sworcery EP is still on track to come to PS4 and PS5 before the end of the year and I can't wait.
Despite the hype I have not paid a lick of attention to the popular Demon Slayer anime. Sega's video game adaptation has me intrigued though. It's out October 15 on PS4 and PS5.
We got a new trailer for the crime thriller sequel to 2019's Yakuza spin-off Judgment. It looks like more Judgement.
About a third of the showcase was dedicated exclusively to a demo for the upcoming immersive sim from Microsoft's Xbox Studios. It still looks Arkane-y as hell and it wasn't delayed again. But I don't want to hear another thing about this game until it's in my hands and I'm actually playing it.
Cultured Vultures 10 July, 2021 - 02:17am
CNET 10 July, 2021 - 02:17am
You haven't played The Last of Us? Oh you gotta.
If you own a PlayStation, there's a handful of "must have" games most fans will recommend to you. Most of those games have fantastic single-player experiences, which is where Sony's game studios frequently outperform the multiplayer-heavy Xbox library. Because of their popularity, these games rarely go on sale in digital form, which is why seeing so many in the PlayStation Store at 50% or more off right now is such a big deal. Check out the titles we've found so far:
The best part of this sale is that many of these titles have a visual update for the PlayStation 5, making everything that much nicer to play if you've already scored the new console. And if you don't have a PS5 yet, you'll know for sure these games will be a quality part of your library well into your next console's life. 
Subscribe to our daily spotlight on the best tech deals on the web -- from phones to gadgets and more.
PlayStation LifeStyle 10 July, 2021 - 02:17am
Sony released PlayStation 5 firmware update 21.01-03.21.00 yesterday, which merely "improves system performance." The company didn't specify what improvements were made, but as usual, it won't take long for users to figure them out.
Last month, Sony announced its first PS5 system software beta program. The program is designed to test introduction of major new features and chunky performance updates that require extensive testing.
"Later this year, we're rolling out another major system update packed with new features, and we want your help testing them out!" Sony wrote. "Our last major PS5 system update in April introduced new features like USB extended storage, cross-generation Share Play, an improved Game Base and other UI enhancements and social features. We'll share more in the coming weeks about what you can expect in the beta for our next update."
To recap, here are the patch notes for the most recent firmware update:
Those who've signed up for the beta program and have been selected will receive an email outlining next steps along with instructions on how to download beta versions of the upcoming firmware update.
Gizmodo 10 July, 2021 - 02:17am
Sony recently announced the first PS5 beta program (having previously offered something similar on the PS4), while Microsoft has been offering Xbox users the chance to run preview software for years now. If you're wondering how to sign up (or whether or not you should), we're here to explain everything that's involved.
Beta software is nothing new and by no means exclusive to the latest consoles from Microsoft and Sony—you'll find betas for phone apps, desktop apps, operating systems, and more. Apple has just pushed out the beta editions of the next major software updates for its devices, for example, which anyone can try out for free.
The deal with beta software is usually the same: You get to try out some new software features before everyone else, in return for putting up with some bugs and the occasional crash. You'll also probably have to agree to send diagnostic information and feedback back to the beta creators, because they're running these programs in order to get an army of testers that they don't have to pay.
Beta testers on older consoles have reported issues with games not saving, microphones not working, and chat functions not being available. It's not difficult to find these reports on forums and message boards if you glance around the web, but obviously everyone's experience varies, depending on their own unique software and hardware setup. The majority of users have no problems with beta software, but that's not the same as saying everyone is guaranteed a problem-free experience.
It's also difficult to say exactly what exciting new features you'll be able to test, because past betas aren't necessarily any indication of what future ones will be like. Sony is promising a "major system update" for the PS5 later this year, which beta testers will have access to. That sounds substantial, and it's worth bearing in mind that the last significant PS5 software update introduced features such as USB extended storage and cross-generation Share Play.
Most of the rest of the world won't be running beta software on their new consoles—people you chat with and game with online might not have access to exactly the same features and settings as you. In the past, Sony has occasionally given out invite codes so that beta users can invite their friends to the program to test out certain community features.
These beta programs aren't typically difficult to leave, though a full reset of your console is sometimes required to put the stable software back in place. In other words, you're not committed to the beta program forever once you sign up, but you may have to go through setting up your Microsoft or Sony console again from scratch if you want to return to the stable operating system updates.
For those who own a brand new Xbox Series X or Xbox Series S console from Microsoft, the Xbox Insider Program has been running for years and will continue with the latest generation of consoles. You can find the terms and conditions here, together with the usual beta disclaimer that "updates may not be as stable as the general public release and may temporarily cause diminished or lost functionality." You also need to be 18 or over to take part in the program.
Signing up couldn't be much easier: You need to go to the Store on your Xbox, and run a search for the "Xbox Insider bundle" package. When you've got this successfully downloaded and installed (it includes both the main Xbox Insider Hub and an app specifically for reporting bugs to Microsoft), open up the Xbox Insider Hub and choose Join. You can also get the same app from the Microsoft Store.
As you'll see once you've signed up, there are several levels of beta test you can get involved with (called "preview rings"), and more will become available as you spend more time in the program. You begin on the Omega level, and the one labeled Beta shows up as an option three months after you first enroll (as long as you also have an Xbox Insider XP Level of 5 or higher, so remember to fill out those bug report feedback forms).
When it comes to the Sony PlayStation 5, the first beta program is now live, and works along similar lines to the PS4 one—in other words, you need to request access and hope you get picked. Sony doesn't say exactly how it picks out the lucky few who get access to the beta software, but you would assume that it's looking for people from a variety of locations and with plenty of time to commit to actually testing the software.
To have a chance of becoming part of the PS5 beta program, you need to be 18 or over and living in the U.S., Canada, Japan, the UK, Germany or France. Rather obviously, you're also going to need a PS5 console with a working internet connection, and a PlayStation Network account "in good standing" that you can connect to the beta.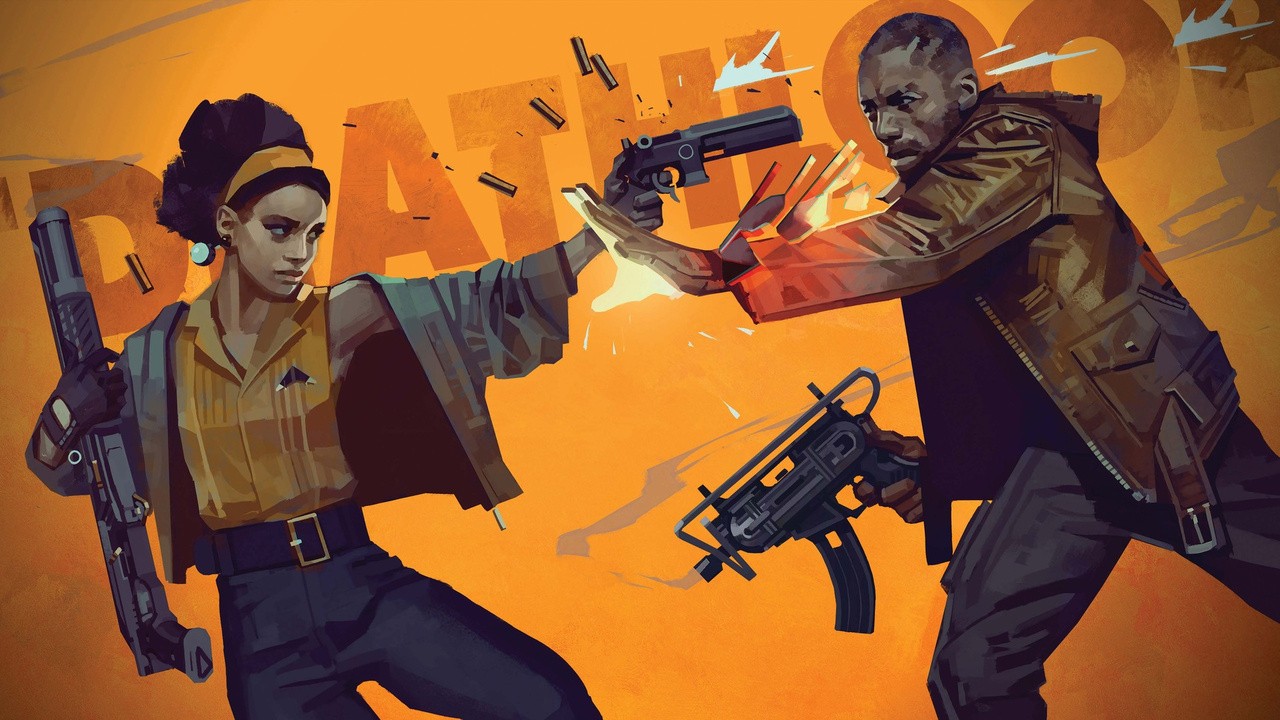 Push Square 10 July, 2021 - 02:17am
It's not what many were expecting, but Sony did indeed host an announcement-focused livestream on 8th July 2021. A new State of Play showcase focusing on Deathloop as well as third-party titles and indies, of course! At least it keeps us ticking over until the platform holder's next big event, right? Anyway, the PS5 timed-exclusive from Bethesda was indeed the centrepiece of the show, but that's not to say there weren't any new reveals to share. Far from it, in fact.
New game announcements included Moss: Book II and Arcadegeddon, while Jett: The Far Shore was in attendance with an important update. Sifu was also pushed back to early 2022 but Death Stranding Director's Cut was confirmed for 27th September 2021.
That's a quick wrap-up of what Sony had to show, but what did you make of the event? Was it your favourite State of Play livestream yet or were you disappointed? As always, place your vote in our poll and expand on your thoughts in the comments below.
About Liam Croft
Liam grew up with a PlayStation controller in his hands and a love affair for Metal Gear Solid. Nowadays, he can be found playing the latest and greatest PS5 games as well as supporting Derby County. That last detail is his downfall.
Comments (82)
I'd rather know what everyone else thinks that put what I think. Kidding LOL. It was OK. None of the games on the Horizon interest me so I'll wait for more of my cup of tea before I get excited.
I enjoyed having a new Lost Judgment trailer. That's about it.
that 1 side scroller looked good alongside jet which was interesting. death stranding director's cut has more new stuff then i thought.
but overall this was just meh. not to far off from most of the conferences at e3 this year.
It was very mkay. Deathloop looks fun, despite the AI seeming very slow. Moss 2 looks amazing, but I'm sad it's only on VR. Lost Judgement looks awesome, and makes me want to play the first. Other than that, there wasn't much that interested me.
That was the best Death Stranding trailer i have ever seen and i wonder why they didn't lead with something similar first time around. That made me interested in picking the game up - september looks packed!
Lost judgement looked great (but we jave seen that trailer already) and i was interested by the demon slayer game, though i hope there is an option for japanese v/o.
Moss was a great surprise and that FIST game looked fun.
Deathloop of course looked excellent, and it will be interesting to see how it reviews when it gets released.
That arcademageddon looked awful and the August PS plus game didnt seem that exciting to me. I thought Jett looked pretty dull too. Maybe it was just me, but Sifu looked like it was suffering major frame drops throughout
Not a lot really interested me tbh. That Lost Judgement trailer is looking great, and Moss is looking fine for the VR players, but that's about it.
I thought it was ok! It was nice to see some more of what Death Stranding will be offering, and I LOVE the look of Jett - can't wait to pick that up. No interest in Deathloop though so I switched off for that bit.
Does anyone know if Death Stranding is going to be a free Ps5 update, Will it offer a Ps4 to Ps5 update purchase option?
Not really, no. Deathloop looks like a frustrating soulslike wannabe. As much as I love the Soulsborne games can't anyone come up with anything new anymore? Why does everyone have to lift Miyazaki's decade old game mechanics?
Definitely seemed like a "ok let's get these out of the way" kind of show. Hopefully a much larger PSX show is on the horizon- with a God of War trailer, Horizon Forbidden West release date and other surprises.
@Rob_230 I'm guessing the reason Death Stranding has never had a trailer like that, is that it doesn't represent the game at all. It makes it look like it's an action heavy game, which it's not.
It was good. They won me over right away with Moss though. They could have shown anything after that and I'd have been happy.
Good/Okay. A lot that looked good, but few surprises or dates soon. Sifu pushed back and no Kena!
State of Play will never be good until Sony univeils a new Jak or Sly game.
They beat absolutely everything shown at E3 and they didn't even try. Good job Sony, legends.
It was meh to me. Sifu being delayed is a bummer but understandable and Lost Judgment still looks good (even though I'm totally against English dubs in a RGG game). Everything else gives me that "shrug" feeling.
Sounds like I made the right choice by skipping this. The he'll are Sony playing at😩
Liked Death Stranding: Director's Cut, looks nice. Sony basically firmed up what August and September are looking like. Ghost: DC and Kena for August. F.I.S.T., Deathloop, and DS: DC for September.
@themightyant I was glad I didn't watch it b/c no Kena.
Poll needs an - I didn't bother to watch it b/c Sony basically told us not to - option.
I do think it's good they didn't show this during E3. Even though I didn't watch it it doesn't really sound E3 worthy. Well maybe this past year. 😝
I think it was good. Everything shown ranged from meh to interesting or cool, nothing looked like ass, and the Deathloop gameplay pretty much sold me on that game.
It was alright. Games that Sony have been plugging for a while mostly.
I'm starting to hate state of play I want a big event from Sony.
Looking forward to Lost Judgment, and maybe Sifu. Zero interest in the rest of the games.
I actually think it was better than I was expecting. A good mix of games, I thought.
Having said that, it's just not what people wanted out of Sony after E3. Bizarre how out of touch they are that they can't see enthusiasts are waiting for a big event, especially when I don't think anything like that actually exists.
I just hope that ps plus game they announced is part of PS4 lineup and ps5 game will actually be something good.
Lost Judgment continues to make me very excited! I also thought that FIST game looked pretty cool too. Moss 2 will make PSVR users happy I'm sure. Sad to see Sifu get delayed but oh well. So overall it was pretty good I thought.
@4kgk2 It's fine that these State of Plays aren't always huge. Ones that are focused on one big game like they did for Ratchet & Clank: Rift Apart, Ghost of Tsushima, etc. are obviously usually the best.
I agree that it would be nice for them to actually have a really big event though, especially since they skipped E3.
Is this being average at best going to really matter to me? No, as it doesn't change the fact that the future is very bright games wise, and it's still a good time to own a PS5 (if you are lucky) despite all the negativity being thrown at us by the media of late.
Well, it was exactly what they said it would be, can't fault them for that. But it wasn't what I wanted. I still don't know the reason why we should have a PS5 at this point, expecially with Horizon not having a release date and we're being over half of 2021 mark.
Still, Fist looked kinda cool I guess.
@get2sammyb Totally agree. I can't see any marketing team putting together some fairly pushed games into a smaller state of play and not folding at least some of these into a larger event. A lot of Sony's first parties have unloaded in the last 2 years, with studios just getting back to reality in the last few months maybe it's best to be patient and see what comes next.
Mediocre for the most part. Judgment looks adequately bonkers and Jett looks pretty sweet, reminded me of a fleshed out take on Race the Sun. Those two aside it was utterly forgettable.
Lost Judgement is the only game I was interested in. Loved Death Stranding, but not going to play it again even with all the new bells and whistles.
Overall a poor show for me at least.
No little devil inside so I'm a bit disappointed
It was ok imo, did you notice at the end she said we will be back very soon 🤔.
It was thoroughly meh for me.... FIST looked good and was excited to see Sifu.... then crushed when it was delayed to next year. The state of play format feels stale now. I hope they have some sort of PSX larger style stream soon with better reveals and announcements. How long will I have to wait before I can expand the internal storage on my PS5 for god sake?!?!?!?
All of the Indie's looked really cool. F.I.S.T looks awesome by the way(that's the best trailer I've seen for that game).
Deathloop needs to show how the woman plays or if she has a story or something because every single trailer ends with her saying something and then a shot, then that's it.
Moss looks adorable, I know it's for the current PSVR but I wouldn't be surprised if they make it for the new PSVR. Sifu is going to be awesome(let them take their time with it, the delay will be worth it). Jett looks unique but cool.
The two multiplayer games looked unique. The Battle Royale looked good graphically and the combat looked interesting. It's free with PS Plus so it's worth a shot.
This was a very good State of Play, and they said at the end that they will be back soon so that will probably be the big one people have been waiting for.
I think showcasing all the indies is a bit tone deaf considering the outrage indie developers have put out in the public and Sony not addressing that. Plus it's concerning they did not detail any upgrade options for Death Stranding.
I had very low expectations, so Moss: Book II was a great surprise. I've been waiting for more info on F.I.S.T., so finally nailing down a release window is great, as well. Sifu looks great as always but still a bit of a wait. I also thought Hunter's Arena looked kinda cool and I don't even like multiplayer/battle royale games. I do however love melee based games so, I might dig it. Oh yeah, and Tribes of Midgard for $19.99 gets a pre-order from me!
At least the smaller games delivered, because I sure as hell knew Deathloop wasn't gonna. It wasn't a great showing, but it was good.
Not sure why you label this as an indie event plus Deathloop and shoe horn sega in.
They should have done a bigger event for Lost Judgment. That game deserves attention.
@Scarla88 cool ,day one for me then
It had Moss 2, that actually looks like it might realise it's potential by offering more than tedious puzzles. So it was good just for that in my view.
Not sure how anyone is putting less than good tbh.
Got trailers with gameplay, deeper dives into games that were voted on as being game to get excited about, on this site I might add, when announced i.e Sifu. Then a solid Deathloop deep dive.
Exactly what they said would be shown was, and it was solid.
People need to get a grip.
It was better than I expected. Very interested in Deathloop, Moss Book II, Lost Judgment, Sifu, and Death Stranding: Director's Cut.
Better than I expected coming into it with low expectations. Moss 2, Sifu, F.I.S.T, Jett, Lost Judgment, Death Stranding: DC all look like games I'll pick up at some point. Deathloop even looked better than anticipated.
I thought it was great. Deathloop looks great, can't wait to jump back into Death Stranding, and Lost Judgement is not surprisingly going to be awesome. Not sure what others who were so disappointed were expecting, but I thought it was a very good showing.
Now we've had a few SoPs, I think its okay to not expect anything massive, I think Sony's road map for the next year is set and known. SoP seems to focus on the next big game with some extras thrown in.
I didn't watch, but caught up after, like the look of JETT and Tribes of Midgard (can you play that solo? I cant remember)
@Scarla88 they must have posted that not long after I submitted my comment as I didn't see that on the blog. $10 aint bad, certainly beats the $30 they want for Ghost of Tsushima.
it was cool, nothing spectacular. I'm deciding whether I should finish death stranding or wait fo the directors cut to get back into it.
For what it was pitched as, I'm happy. It wasnt the 1st party AAA, AA stuff and as long as that hype comes down the line, I'm good ( See reference Horizon FW) 😊👌
I guess it was actually more than I expected.
Is DS:DC the first PS game to support ultra-wide screens? I didn't know PS5 could do that (and they are supported according to the blog).
I think it would have been a lot better if we hadn't seen so much of Deathloop already. I feel like I've played a couple of hours of the game already lol
The reaction to this State of Play has been very funny, because I remember like a week ago when people were saying Playstation stopped supporting small developers. Now they've dedicated nearly an entire half hour show to smaller developers, and everyone seems to hate it? Makes no sense. If they hadn't set expectations before this, I'd get it. But they did, very specifically, and I feel like they surpassed what they promised. It's not the big show, but it doesn't need to be. That will come. Just seems like people want to be mad.
@WolfKingk87 Your comment made me chuckle, loving the sarcasm 😂
@sajoey negativity pushes headlines, i guess.
@Nem yeah, any cursory glance over the last month or so of Push Square articles will tell you as much
It was a good showing, exactly what they told us to expect.
Man y'all are a tough crowd. I thought everything they showed looked great! But what the heck has happened to Little Devil Inside? There hasn't been any news on it besides the leaked image of the July release date, so I was convinced it was gonna show up here.
I never watched it, was planning to watch the video on YouTube some point after I finish work
It was meh to me. I enjoyed Moss so a sequel is nice I suppose but Moss has zero replay value. I'm glad I didn't set my expectations too high for this because I got what I was expecting so not excited not disappointed.
Sifu looks cool but I can wait for it to come to Plus eventually. Moss 2 is a nice surprise as well but nothing shown was really all that appealing to me at all. Glad some people found somethings they liked though!
The show is just okay, don't care about death loop but interested on death stranding $10 upgrade.
@Robocrop_Duster it's a £10 upgrade
It was decent, pretty much Sony's take on Nintendo's Partner Showcases of last year.
Interested in Sifu and FIST, still would've wanted to see more of Deathloop, not convinced about that game. Thought it was a nice little showcase
I thought it was extremely poor. It felt like Sony pushing something out the door because they felt they had to and I'm not sure that I understand that in light of the idea that Sony are so big they don't need to follow the crowd to E3.
Combining some of the smaller events would have given it more impact or defining it as an indie showcase with more about some of the other announced indies (which look far better in my view) plus what they had and save Deathloop until later.
The Death Stranding stuff is weird because that looked like a different game. You can see why they would have cut all that content too. Some of it doesn't fit in the slightest - spend your whole time taking care of packages or just catapult it across the world! Bored of that then do some racing with the bog average driving mechanics. Looks like Kojima has been playing too much Yakuza.
Anyway, nothing grabbed me (Lost Judgement they highlight by far but haven't played the first one yet) and more likely to disappoint people than excite them in my view.
If they would have brought this to E3, it would have been a travesty. Not surprised they skipped it, completely average show.
Pretty good lineup not the best, Fist stole the show for me.
Poor another re-release of a ps4 game with death stranding and a paid for multiplayer exclusive in deathloop.
no interest in anything they showed
@Rob_230 I have to say I was thinking the same about Jett. It looks boring AF and I keep seeing folk say 'oh, hyped for Jett'. Each to thier own I suppose.
@Iroha haha im glad im not alone. It doesn't seem to be offering anything. I don't get it lol
@Robocrop_Duster LOL no its 10 dollars
@WolfKingk87 youre joking right?
Hold on there, you need to login to post a comment...
Which shops have PS5 available for July 2021?
Join 368,199 people following Push Square:
© 2021 Nlife Media, partner of ReedPop. Hosted by 44 Bytes.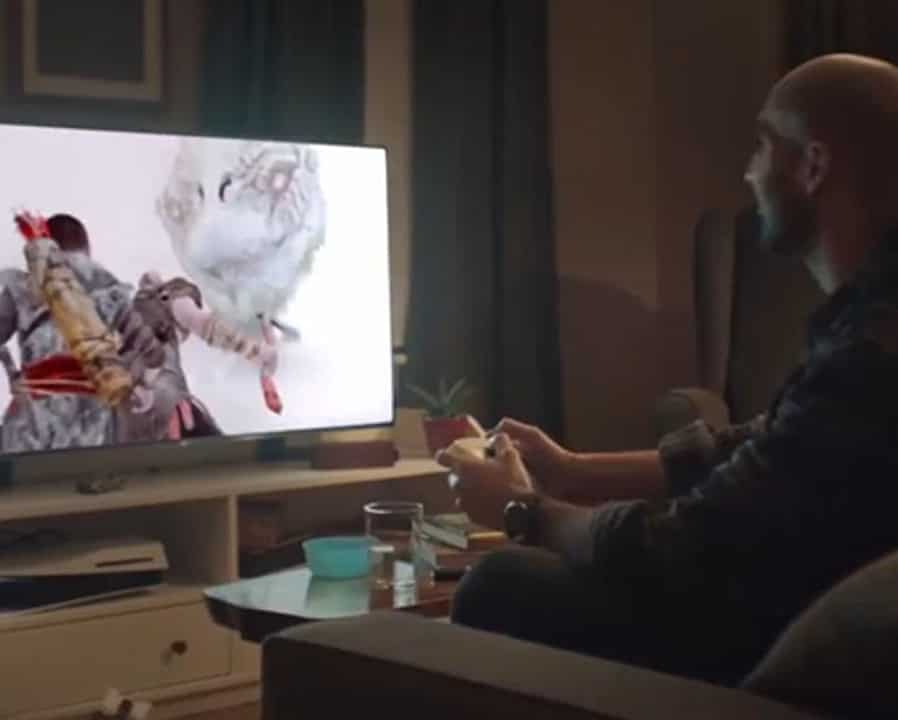 MSPoweruser 10 July, 2021 - 02:17am
Ultimate Ears Megaboom 3 is now available at $140, down from $200. So, if you do the math, that's a straight $60 discount! Ultimate Ears Megaboom 3 is a small, portable, waterproof Blu...
Microsoft Surface Duo features an iconic super-thin design with dual screens designed for effortless multitasking and productivity. Amazon's Woot now has a great deal on Surface Duo AT...
The Samsung Galaxy Buds Plus truly wireless earbuds are now available at discounted price at Amazon. You can now buy the product at a price point of $99.99, down from $149.99. So, the truly ...
Amazon is offering a $260 discount on the Pixel 4(renewed) smartphone. The smartphone is now available at a price point of $235, down from $495 — $260 cheaper than the original price. You ...
Amazon is offering a decent $55 discount on Logitech G613 Wireless Mechanical Gaming Keyboard. It's now available at $75, down from $130 — that's a straight $55 discount if you...
The i7 variant of the Dell XPS 13(9310) is now selling at a discounted price at Amazon. The laptop that has 11th gen processor, 16GB of RAM, 512GB of SSD is now available at a price point of...
Amazon is offering a handsome $200 discount on Microsoft Surface Book 3. The i5 variant of the Book 3(8GB+512GB) is now available at a price point of $1,399.00, down from $1,599.99. If you d...
Amazon is offering a handsome $22.25 discount on the Razer DeathAdder Essential Gaming Mouse. You can get the mouse at a price point of $27.74, down from $49.99 — $22.25 cheaper than the o...
The 15-inch Microsoft Surface Laptop 3 Intel variant(8GB+256GB) is now selling at a discounted price. The laptop is now available at $1,060, down from $1,499 — a straight $439 discount! Th...
Amazon is offering a handsome $279 discount on Microsoft Surface Pro 7(8GB/256GB) device. The Surface Pro 7 is a versatile and lightweight computer and comes with full Windows 10, meaning yo...