Best Buy had a surprise PlayStation 5 restock Thursday afternoon. The retailer had PS5 disc and digital consoles along with PS5 bundles. It didn't take long for Best Buy's restock to completely sell out, but the consoles weren't gone in minutes like in previous restocks. 
Sony's PlayStation Direct sold out of its PS5 consoles Wednesday. Only those who received an email to gain exclusive access to the store were able to purchase the systems. We explain how you can get those emails further below. 
Check back often for the latest PS5 restock information and read on for advice.
Sony's newest console is still hard to find months after launch. Contributing to the difficulty is the fact that scalpers are using bots -- and the global chip shortage continues. Sony says it's aware of the problem and is figuring out a solution. 
"We're working as hard as we can to ameliorate that situation," Sony Interactive Entertainment CEO Jim Ryan told Wired in May. "We see production ramping up over the summer and certainly into the second half of the year, and we would hope to see some sort of return to normality in terms of the balance between supply and demand during that period."
This monster machine is a hot item in 2021. 
Here's a list of recent restocks, which may give you an idea of when to expect retailers to get more PS5s: 
The store with the most frequent PS5 restocks is still PlayStation Direct, where drops often take place in the afternoon and require people to queue up for a chance to buy a console. If you don't get one at the time, it still helps to join the queue, as some patient and lucky customers may receive a priority access email directly from Sony. The company hasn't provided all the details about these PS Direct emails, but you must sign up for Sony marketing emails and have a PS Plus subscription -- and you must be logged in to your PSN account. If luck is on your side, then there's a chance Sony will send you an invite to buy a PS5. 
When you're in a queue, one thing to be aware of is how much time it says you have before you get to the front of the line. The shorter, the better, but it's not a guarantee. To help your chances, once you're in a queue, share the link with your other devices like your phone. Make sure each device uses a different IP address (such as having your phone on its mobile plan while your computer uses your home Wi-Fi). This can improve your chances, as your other device might be put into a different queue that moves at a faster pace. Even if you don't get a PS5, as mentioned earlier, you still could get a pass to buy one on the next go-round. 
While major retailers like Walmart, GameStop, Amazon, Target and Best Buy don't usually give much notice ahead of a restock, your best chance of scoring a PS5 is to log on right when inventory drops. Even then, nothing is guaranteed, but there are ways to improve your chances. 
First tip: Don't wait until you see an alert for a PS5 inventory drop. Check the links at major retailers for stock updates daily or even multiple times a day. (We've got them all lined up below.) If you do happen upon some PS5 availability, go all-in with as many browsers and devices as possible. On a desktop, for example, open the retailer's page in Chrome, Firefox and Edge. Then do the same on your phone and tablet. The more devices and browsers, the better. It's like with lottery tickets: The more you have, the better your chances of winning.
Second tip: Create accounts at the different retailers and make sure you're already logged in if you're going to try to get a PS5. Make sure all your shipping, bill and payment info is updated on whatever device you can buy from, whether it's a laptop, desktop or phone. This makes checking out a lot faster, which is crucial as retailers' sites get quickly bogged down, leading to people losing their chance of securing a PS5. 
If you're starting to crack and considering buying a PS5 right now (and we know that with the number of big PS5 games about to drop over the next few months, the pressure is on), you can do so, but at the cost of a hefty markup on sites like eBay and StockX. On eBay, for example, we've seen PS5 units priced over $1,000. We think it's worth it to wait it out and get the PS5 at sticker price.
You can check inventory on the $400 Digital Edition at Walmart by clicking the button below, or you can try to snag the pricier PS5 with Blu-ray for $500.
GameStop has pages for both the $400 Digital Edition (click the button below) as well as the pricier PS5 with Blu-ray for $500. You can also buy a full range of PS5 accessories from GameStop like the Pulse 3D wireless headset for $100.
Best Buy is offering the PS5 with Blu-ray for $500 as well as the $400 Digital Edition (which you can find by clicking the button below). The retailer is also offering a slew of accessories on its PS5 landing page.
You can check out Amazon's page for the $400 Digital Edition via the button below, or, if you'd rather, get in line for the PS5 with Blu-ray for $500.
Target offers the PS5 with Blu-ray for $500 in addition to the PS5 Digital Edition, which you can find by clicking the button below.
Newegg's PS5 page has multiple bundles that include additional controllers and games along with the console. You can see the different options by clicking on the button below. 
If you've decided you simply can't wait another moment for Sony to get its act together and flood the market with inventory, eBay is a shortcut to getting your own PS5 right now. That said, let me reiterate our advice: No PS5 is worth spending hundreds over list price, and that's exactly what you'll have to do if you buy from an eBay reseller. The average PS5 price on eBay is about $850. 
OK, you've exhausted all of the online and brick-and-mortar retailers, and you've decided you're willing to pay upward of a $300 markup to get this puppy soon. As your friends, we have to tell you: Don't do it. But if you don't want to listen to us, you might want to check out StockX, an eBay alternative that made its name in the secondary market for sneakers and designer clothing. Last time we checked, prices for the PS5 were hovering just above $700.
CNET's Cheapskate scours the web for great deals on tech products and much more. For the latest deals and updates, follow him on Facebook and Twitter. You can also sign up for deal texts delivered right to your phone. Find more great buys on the CNET Deals page and check out our CNET Coupons page for the latest Walmart discount codes, eBay coupons, Samsung promo codes and even more from hundreds of other online stores. Questions about the Cheapskate blog? Answers live on our FAQ page.
Read full article at CNET
PlayStation LifeStyle 25 June, 2021 - 02:18am
Sony aims to break its own annual console sales record next fiscal year by producing and shipping more than 22.6 million units of the PS5. The 22.6 million unit record was originally set by the PlayStation back in 1998.
Sony CEO Kenichi Yoshida made the statement during a General Meeting of Shareholders conference held on June 22, 2021. However, PlayStation CEO Jim Ryan also reportedly revealed the ambitious PS5 sales goal during Sony's investor relations day back in May. The investor relations conference was also the same one where PlayStation mistakenly used a fan-made God of War Ragnarok logo for its presentation.
Selling over 22.6 million units of the PS5 would also break the PS2's record of 22 million, PS3's 14.4 million, and PS4's 20 million units sold. Sony has admitted the goal is ambitious, and will likely still experience challenges due to global supply chain issues that are limiting supply. News agency Jiji reports that Sony could still take advantage of the "stay-in" sales surge caused by the pandemic.
Yoshida added that, while the PS5 still currently facing a shortage, the company aims to "ramp up production" of the console in the next fiscal year. This comes after reports that the company would release a redesigned PS5 in 2022 that changes the console's internal components. The primary driver for this change is a global semiconductor shortage which has slowed PS5 production. The redesign would replace the console's 5nm CPU with a 6nm "semi-customized" AMD CPU.
However, Sony CFO Hiroki Totoki also stated to analysts that, even with an increase in production after 2022, supply is not likely to catch up with demand any time soon. Jim Ryan also stated previously that the company is working "incredibly hard" to alleviate the PS5 bot scalping situation to get the console in the right hands. Sony plans to do so by utilizing its PlayStation Direct service, as well as expanding its distribution services in Europe.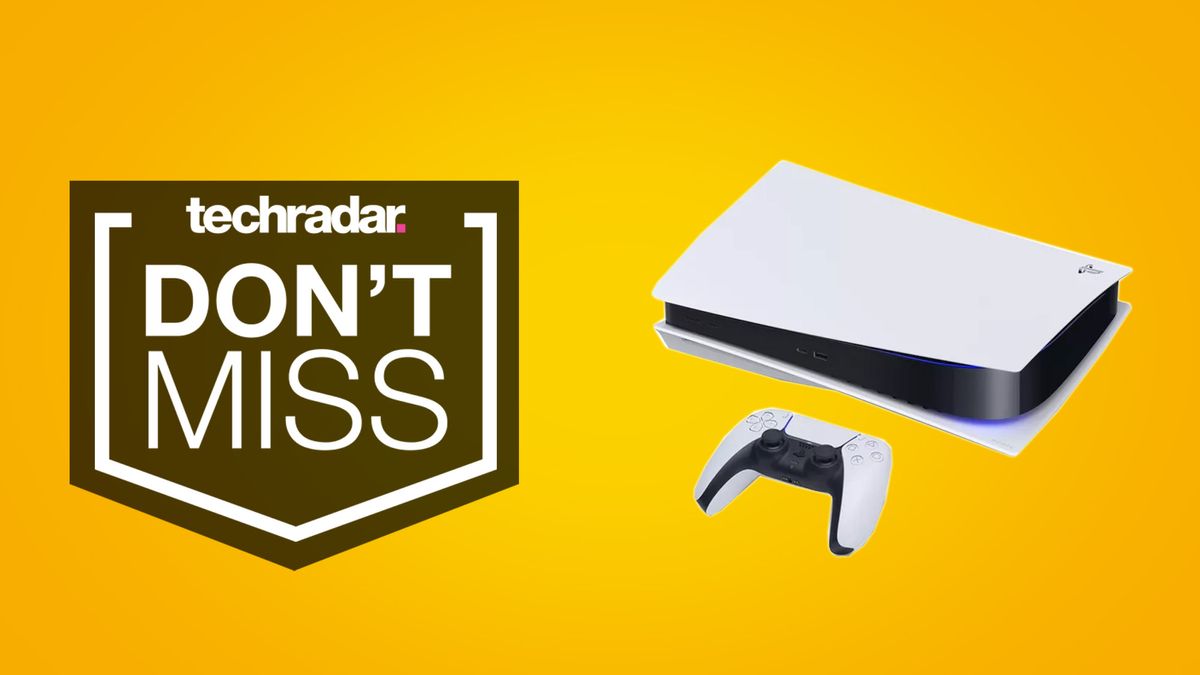 TechRadar 25 June, 2021 - 02:18am
Our PS5 restock Twitter tracker Matt Swider has helped over 500,000 get a next-gen console – but the Best Buy PS5 restock was delayed and Walmart is unlikely.
Trust and credibility: Matt Swider has helped over 50,000 people buy a next-gen console in recent weeks. How? With his tireless 24/7 tracking, in-stock Twitter alerts and exclusive restock reporting.
Click on this example of the Best Buy PS5 restock today to follow Matt Swider and turn on notifications (the little bell icon).
🚨Pro Tip: PS5 restock 🏷BEST BUY🏷⚠️Sources: there are 5x more PS5 Disc than PS5 Digital consoles that just came this afternoon. It'll be hard, but keep trying!♻️RT this + follow @mattswiderDigital ($399) https://t.co/zBCWLFWVVPDisc ($499) https://t.co/AjQJ37QctFGL! pic.twitter.com/HXBZbZEbD8June 24, 2021
The Costco PS5 restock was members-only, so you're likely wondering when Best Buy and Walmart will restock? Often they happen on Thursdays, though we have our doubts based on our sources (Walmart had a big PS5 restock last week, too).
The PS5 restock at Costo today finally happened, although it was a region-limited bundle (meaning it may not have been in your zip code) and for Costco members only. That type of restock is instantly met with 'who's next' replies – 'when is Best Buy' or 'when is Walmart' – on the Twitter account of PS5 restock tracker Matt Swider.
Best Buy and Walmart often favor a restock date on Thursday, and the most popular choice recently has been Thursday for Best Buy.
Great right? We have two problems with this. First Walmart just had a restock for PS5 Digital Edition last Thursday, and it sold so many PS5 consoles it ran out of inventory and had to promise many buyers a free upgrade to PS5 Disc – without paying customers paying the $100 premium. It wouldn't do that if it had ample inventory for this week.
Second, the scheduled Best Buy PS5 restock on Monday (likely originally meant to compete with Prime Day 2021 deals) had to be rescheduled as we're told some Best Buy warehouses have struggled to get inventory in this week. Our sources at some key warehouses had zero consoles, while Best Buy warehouse contacts did have enough consistent with a drop. Best Buy usually waits until stores nationwide can be sent the PS5 restock from the warehouses to stores for customer pick-up (after the purchase is secured online).
Last week was a very good week for PS5 restock news. We saw the Sony console at Walmart, Sam's Club, Target and Antonline in the span of four days. This week is a different story – we had the long-awaited Amazon PS5 restock, but little else.
Here's where we saw consoles yesterday, June 23.
Today's Restock Re-cap✅🥳8am: Target Xbox Series X restock✅🥱2pm: Gamestop Xbox, but All-Access✅🥳2pm: Sony Direct for PS5 w/ email invites❌😬5pm: No Sony Direct for all users✅🥱8pm: Costco expensive Xbox bundleLet's see what happens Thursdayhttps://t.co/lB3g2Sm1sxJune 24, 2021
Technically, Sony Direct restock had a restock on June 23 but the virtual queue was for people with a special (randomly sent) email invite. It never opened up the virtual queue to everyone else at 5pm EDT yesterday, although we did live stream a PS5 restock Q&A off the back of the virtual queue not happening.
There was a GameStop Xbox Series X restock, and three additional places had the console – all yesterday. So PS5 restock events have been lagging behind this week – with the exception of that Amazon PS5 restock. Newegg did have a PS5 Digital bundle in stock this week alongside the Newegg Shuffle GPU restock, but that was also a lottery system, and a much smaller one.
Stat tuned for more PS5 restock news, as we continue to send out alerts whenever stores in the US get inventory, or our sources tell us that there's going to be the $499 PS5 Disc or $399 PS5 Digital in stock nationwide.
Thank you for signing up to TechRadar. You will receive a verification email shortly.
There was a problem. Please refresh the page and try again.
© Future US, Inc. 11 West 42nd Street, 15th Floor, New York, NY 10036.
HITC - Football, Gaming, Movies, TV, Music 25 June, 2021 - 02:18am
Although Sony wasn't at this year's E3, plenty of third-party titles were still announced for the platform. In addition, Sony have finally let Cyberpunk 2077 out of the dog house and back onto the PSN store, which is good news for those who own a PS4 Pro or PS5.
The return of Cyberpunk 2077 is fantastic for those who refunded the game and have missed the company of Panam ever since, but even better news may await those lucky enough to own a next-gen Sony system.
The free games are expected to be announced on June 30th. Sony always announces the next batch of freebies in the final week of the current month and it typically occurs on Wednesday.
As for when the next batch of games will become available, the PlayStation Blog says they will release on July 6th. This date is when Star Wars Squadrons and Operation Tango will be replaced, but Virtua Fighter 5 will remain until August 5th.
Make sure to claim Sony's freebies for June as Star Wars Squadrons is a dream come true for us sci-fi nerds, meanwhile Operation Tango is a fun co-op game despite making you want to split up from your partner.
A leak says that one of the free games for PS Plus in July 2021 is the A Plague Tale Innocence PS5 upgrade.
This apparent spoiler comes from ResetEra member Deluxera (via Gamerant) who also shared that its sequel, Requiem, would be revealed at E3. They also said that it would be announced for Xbox Game Pass on day one, and this proved to be true as well.
Focus Home Interactive's A Plague Tale Innocence upgrade for PS5 and Xbox Series X was announced shortly after, and it is set to come out on July 6th. This doesn't guarantee that it will be a PS Plus freebie, but its awfully convenient that its release date is when Sony's new batch of gifts are set to come out.
Our PS Plus predictions for July 2021 are A Plague Tale Innocence for PS5, Ender Lilies: Quietus of the Knights, and Uncharted A Lost Legacy.
We expect the A Plague Tale Innocence leak to come to fruition as Deluxera was right about everything else. Meanwhile, Ender Lilies: Quietus of the Knights comes to PS4 and PS5 on July 6th which is when Sony's new batch of freebies will release for subscribers.
Ender Lilies also came out on Steam and Nintendo Switch on June 22nd, so we think its unique release date on Sony systems is pretty telling. As for Uncharted Lost Legacy, this is a lazy guess as it just has to happen at some point.
Our predictions were right for the very first time in the month of June as we accurately guessed Operation Tango. With A Plague Tale Innocence already leaked, let's see if we can make it two in a row with Ender Lilies.
In other news, What time does Steam Summer Sale 2021 start? Leaked start and end date