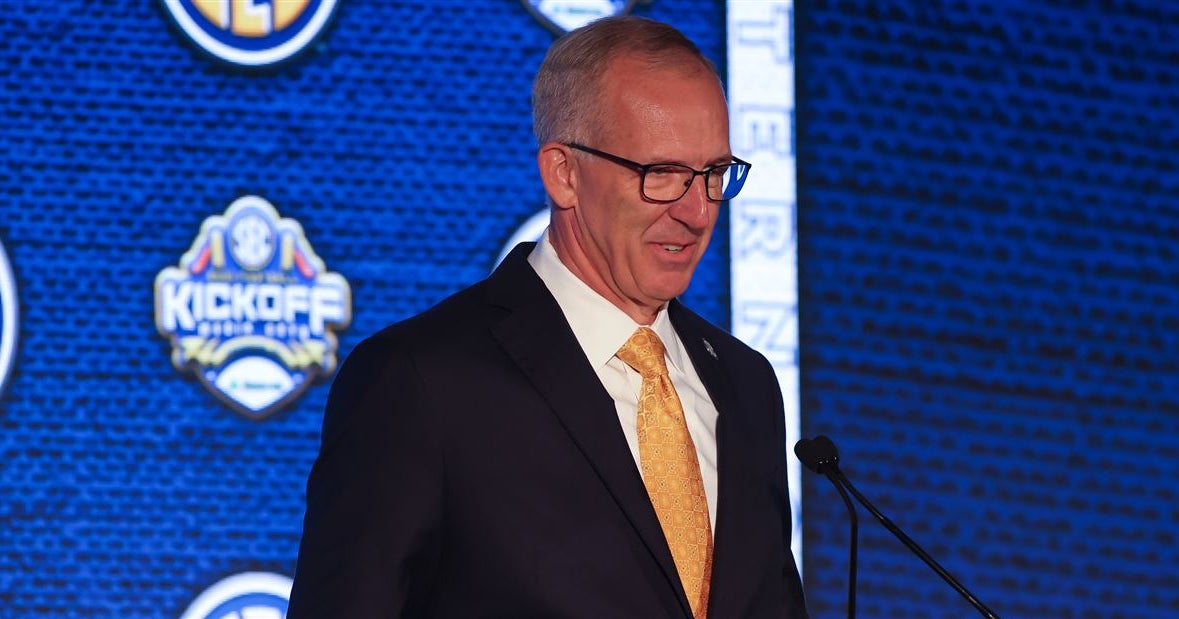 50% off Annual VIP Pass first year
"And thus, to dispose of the game, the "forfeit" word comes up at this point. That's not a policy, and what you see are the bookends now for decision-making. We've not built in the kind of time we did last year, particularly at the end of the season, to accommodate disruption. And unless we're going to do that, our teams are going to have to be fully prepared to play their season as scheduled, which is why embedded in my remarks is the vaccination motivation."
SEC Commissioner Greg Sankey is making it clear. The year of rescheduling games is over. If one team can't play due to COVID then it's going to be a forfeit. He is imploring his member schools to get up to the 80 percent vaccination level. So far only 6 of 14 have done so.
According to Trey Schaap of 103.7 The Buzz, Arkansas is among those six.
Commissioner @GregSankey of the @SEC announced that 6 of the 14 institutions have reached an 80% threshold rate in vaccination within their football program. I have confirmed that @RazorbackFB is one of those 6.
The state of Arkansas, which has a population of 2,999,370, has seen just 35.4% of its population become fully vaccinated, according to The Mayo Clinic, which ranks 48th nationally only ahead of Mississippi and Alabama. Every state north of West Virginia has vaccinated over 50% of their population. Vermont leads the way with 66.9% fully vaccinated. Forty-four percent of Arkansas has received at least one dose.
The city of Chicago recently added Arkansas and Missouri to their travel advisory lists, asking that residents who fly from those states have a negative COVID-19 test or quarantine for 10 days.
50% off Annual VIP Pass first year
Read full article at 247Sports